{"id":1978107232302,"title":"2019 New Cement Caulking Pump","handle":"2019-new-cement-caulking-pump","description":"\u003cdiv\u003e\n\u003cdiv\u003e\n\u003cdiv\u003e\u003cimg src=\"https:\/\/cdn.shopify.com\/s\/files\/1\/0020\/2912\/5745\/files\/02_large.png?v=1542249570\" alt=\"\"\u003e\u003c\/div\u003e\n\u003cdiv\u003e\n\u003cdiv\u003e\u003cspan\u003e\u003cstrong\u003e  \u003cimg src=\"https:\/\/cdn.shopify.com\/s\/files\/1\/0101\/1105\/7978\/files\/planeta-imagen-animada-0010_large_37ebd3cb-4a0e-4452-864b-4e104e821ccd_pico.gif?v=1528877547\" alt=\"\"\u003e\u003cspan\u003eSHIPPING WORLDWIDE\u003c\/span\u003e\u003cimg src=\"https:\/\/cdn.shopify.com\/s\/files\/1\/0101\/1105\/7978\/files\/planeta-imagen-animada-0010_large_37ebd3cb-4a0e-4452-864b-4e104e821ccd_pico.gif?v=1528877547\" alt=\"\"\u003e\u003c\/strong\u003e\u003c\/span\u003e\u003c\/div\u003e\n\u003c\/div\u003e\n\u003c\/div\u003e\n\u003cimg src=\"https:\/\/cdn.shopify.com\/s\/files\/1\/0015\/8908\/4229\/files\/LIMITED_STOCk_large_f87328fb-ece0-4bfa-9acf-d852d52363ca_large.gif?v=1535422415\" alt=\"\"\u003e \u003cspan\u003e\u003cstrong\u003e✔ \u003cspan\u003e100% money back\u003c\/span\u003e guarantee.\u003cbr\u003e✔ Delivery\u0026gt;\u0026gt;\u003cspan\u003eGlobal Express Delivery.\u003c\/span\u003e\u003cbr\u003e✔ Processing time\u0026gt;\u0026gt;delivery within \u003cspan\u003e24 hours\u003c\/span\u003e after payment .\u003c\/strong\u003e\u003c\/span\u003e\n\u003c\/div\u003e\n\u003cdiv\u003e\n\u003cdiv\u003e\u003cspan\u003e\u003cstrong\u003eWe are going to sell out \u003cspan\u003e100 items\u003c\/span\u003e at the lowest price \u003cspan\u003eUSD $\u003cspan\u003e26.97.\u003c\/span\u003e\u003c\/span\u003e\u003c\/strong\u003e\u003c\/span\u003e\u003c\/div\u003e\n\u003cdiv\u003e\u003cspan\u003e\u003cstrong\u003e4 hours later, the rate will be reset to its original cost \u003cspan\u003eUSD $53.94\u003c\/span\u003e\u003c\/strong\u003e\u003c\/span\u003e\u003c\/div\u003e\n\u003c\/div\u003e\n\u003cdiv\u003e\u003cspan\u003e\u003cstrong\u003e\u003cimg src=\"https:\/\/cdn.shopify.com\/s\/files\/1\/2957\/9964\/files\/worldwide_shipping_large_large_large_large_large_60b7d771-cdd6-4f28-9c01-b27f271f1726_large.png?v=1547792346\"\u003e\u003c\/strong\u003e\u003c\/span\u003e\u003c\/div\u003e\n\u003cspan\u003e\u003cstrong\u003e😟😟Still worry about your scraper to fill up all the gaps ❓\u003c\/strong\u003e\u003c\/span\u003e\u003cbr\u003e\u003cspan\u003e\u003cstrong\u003eThis helpful tool can save your time and energy‼\u003c\/strong\u003e\u003c\/span\u003e\u003cbr\u003e\u003cspan\u003e\u003cstrong\u003eIntroducing the Cement Caulking Pump!\u003c\/strong\u003e\u003c\/span\u003e\u003cbr\u003e\n\u003cp\u003eDripping or leftovers of the cement on the wall is no longer a problem for you! With the \u003cstrong\u003eCement Caulking Pump\u003c\/strong\u003e, you can apply cement on the wall, door frame, in between bricks and etc with ease. This device is constructed with high-end ABS material on the frame, nozzle and handle. As for the main shaft, it's made from stainless steel and high-density rubber for the suction\/ vacuum socket.\u003c\/p\u003e\n\u003cdiv\u003e\n\u003cp\u003e\u003cspan\u003e\u003cimg src=\"https:\/\/media.giphy.com\/media\/SqkPNiCQg6RQhYrRcE\/giphy.gif\" alt=\"Animated GIF\"\u003e\u003c\/span\u003e\u003c\/p\u003e\n\u003cp\u003e\u003cimg alt=\"\" src=\"https:\/\/cdn.shopify.com\/s\/files\/1\/1820\/8223\/files\/TB2ne9ab8DH8KJjSspnXXbNAVXa__1661471421_grande.jpg?v=1514886846\"\u003e\u003c\/p\u003e\n\u003cp\u003eSimply just select the suitable nozzle and install it on the mainframe\/pump and dip the nozzle into prep-cement, pull the handle backward to load the gun with cement. Point the caulking pump onto the desired place and slowly push the handle forward to discharge the cement.\u003c\/p\u003e\n\u003cp\u003e\u003cimg alt=\"\" src=\"https:\/\/cdn.shopify.com\/s\/files\/1\/1820\/8223\/files\/TB2B6Kgb_vI8KJjSspjXXcgjXXa__1661471421_grande.jpg?v=1514887127\"\u003e\u003c\/p\u003e\n\u003cp\u003e\u003cstrong\u003eCement Caulking Pump\u003c\/strong\u003e\u003cspan\u003e \u003c\/span\u003ecomes with 4 nozzles with the size of 14, 23, 35, 60 mm\u003c\/p\u003e\n\u003cp\u003e\u003cstrong\u003eApplicable areas:\u003c\/strong\u003e\u003c\/p\u003e\n\u003cul style=\"list-style: none; margin: 0px;\"\u003e\n\u003cli style=\"list-style: none;\"\u003eJoints or frames\u003c\/li\u003e\n\u003cli style=\"list-style: none;\"\u003eCavity filling\u003c\/li\u003e\n\u003cli style=\"list-style: none;\"\u003eWork with filler\u003c\/li\u003e\n\u003cli style=\"list-style: none;\"\u003ePlaster renders\u003c\/li\u003e\n\u003cli style=\"list-style: none;\"\u003eFire protection areas\u003c\/li\u003e\n\u003cli style=\"list-style: none;\"\u003eLow-pressure injection\u003c\/li\u003e\n\u003cli style=\"list-style: none;\"\u003eAnchor mortars\/ frame mortars\u003c\/li\u003e\n\u003cli style=\"list-style: none;\"\u003eFire retarding mortars\u003c\/li\u003e\n\u003c\/ul\u003e\n\u003cp\u003ePackage Includes: \u003c\/p\u003e\n\u003cul style=\"list-style: none; margin: 0px;\"\u003e\n\u003cli style=\"list-style: none;\"\u003e1 x Caulking Pump\u003c\/li\u003e\n\u003cli style=\"list-style: none;\"\u003e4 x Nozzles\u003c\/li\u003e\n\u003c\/ul\u003e\n\u003c\/div\u003e\n\u003cp\u003e\u003cimg src=\"https:\/\/cdn.shopify.com\/s\/files\/1\/2700\/0658\/files\/trust2_1024x_991e88e0-93f2-48d9-a91a-fe5fc2eb7bca_large.png?v=1540363065\"\u003e\u003c\/p\u003e\n\u003cul style=\"list-style: none; margin: 0px;\"\u003e\n\u003cli style=\"list-style: none;\"\u003eWe ship to \u003cstrong\u003e127 countries\u003c\/strong\u003e\u003cspan\u003e, \u003c\/span\u003eincluding the US, CA, AU and all countries in Europe.\u003c\/li\u003e\n\u003cli style=\"list-style: none;\"\u003eWe are convinced that we have some of the most innovative products in the world, and we hope to support this through a\u003cstrong\u003e risk-free 30-day guarantee.\u003c\/strong\u003e\n\u003c\/li\u003e\n\u003cli style=\"list-style: none;\"\u003e\n\u003cspan\u003e\u003c\/span\u003eIf you do not have a positive experience for any reason, we will do our best to ensure that you are\u003cstrong\u003e 100% satisfied\u003cspan\u003e \u003c\/span\u003e\u003c\/strong\u003ewith the purchase\u003c\/li\u003e\n\u003c\/ul\u003e\n\u003cbr\u003e\n\u003cul style=\"list-style: none; margin: 0px;\"\u003e\u003c\/ul\u003e","published_at":"2019-08-29T01:00:07+08:00","created_at":"2019-08-28T17:00:15+08:00","vendor":"Popular Buy Online","type":"","tags":["Hardware","Home Improvement \u0026 Tools","Home Improvements(H)"],"price":3884,"price_min":3884,"price_max":3884,"available":true,"price_varies":false,"compare_at_price":5394,"compare_at_price_min":5394,"compare_at_price_max":5394,"compare_at_price_varies":false,"variants":[{"id":17439706972206,"title":"Default Title","option1":"Default Title","option2":null,"option3":null,"sku":"HE71857574HUGSYSB","requires_shipping":true,"taxable":true,"featured_image":{"id":11632136028206,"product_id":1978107232302,"position":1,"created_at":"2019-08-28T17:00:15+08:00","updated_at":"2020-02-05T00:05:03+08:00","alt":null,"width":590,"height":590,"src":"https:\/\/cdn.shopify.com\/s\/files\/1\/0040\/3374\/0846\/products\/1_362d1060-b20a-4f55-ada4-c04c20fda93c_300x300.webp.jpg?v=1580832303","variant_ids":[17439706972206]},"available":true,"name":"2019 New Cement Caulking Pump","public_title":null,"options":["Default Title"],"price":3884,"weight":0,"compare_at_price":5394,"inventory_management":null,"barcode":"","featured_media":{"alt":null,"id":2601101623342,"position":1,"preview_image":{"aspect_ratio":1.0,"height":590,"width":590,"src":"https:\/\/cdn.shopify.com\/s\/files\/1\/0040\/3374\/0846\/products\/1_362d1060-b20a-4f55-ada4-c04c20fda93c_300x300.webp.jpg?v=1580832303"}}}],"images":["\/\/cdn.shopify.com\/s\/files\/1\/0040\/3374\/0846\/products\/1_362d1060-b20a-4f55-ada4-c04c20fda93c_300x300.webp.jpg?v=1580832303","\/\/cdn.shopify.com\/s\/files\/1\/0040\/3374\/0846\/products\/6352043354_1514212029_1024x1024_2x__.web_300x.webp.jpg?v=1580832235","\/\/cdn.shopify.com\/s\/files\/1\/0040\/3374\/0846\/products\/cover_1024x1024_2x_aefd95d3-7d5d-4698-8888-b5a1799b557a_300x.webp.jpg?v=1580832236","\/\/cdn.shopify.com\/s\/files\/1\/0040\/3374\/0846\/products\/TB2B6Kgb_vI8KJjSspjXXcgjXXa__1661471421_1024x1024_2x_e50d8156-65ce-4ae0-9ba8-99350e41a595_300x.webp.jpg?v=1580705032","\/\/cdn.shopify.com\/s\/files\/1\/0040\/3374\/0846\/products\/TB2Ll4iapLM8KJjSZFBXXXJHVXa__1661471421_1024x1024_2x_996591b5-0515-4688-b850-931e178dd1eb_300x.webp.jpg?v=1580705031","\/\/cdn.shopify.com\/s\/files\/1\/0040\/3374\/0846\/products\/TB2ne9ab8DH8KJjSspnXXbNAVXa__1661471421_1024x1024_2x__.web_300x.webp.jpg?v=1580705032","\/\/cdn.shopify.com\/s\/files\/1\/0040\/3374\/0846\/products\/TB2PG49b8HH8KJjy0FbXXcqlpXa__1661471421_1024x1024_2x_0926b560-d966-4d34-9fe5-bc61d328adfe_300x.webp.jpg?v=1580832235","\/\/cdn.shopify.com\/s\/files\/1\/0040\/3374\/0846\/products\/TB2S0qibY_I8KJjy1XaXXbsxpXa__1661471421_1024x1024_2x_461c095e-ec68-4732-b361-b85bfd36becb_300x.webp.jpg?v=1580832169","\/\/cdn.shopify.com\/s\/files\/1\/0040\/3374\/0846\/products\/TB2YPgNaP3z9KJjy0FmXXXiwXXa__1661471421_1024x1024_2x__.web_300x.webp.jpg?v=1580832169"],"featured_image":"\/\/cdn.shopify.com\/s\/files\/1\/0040\/3374\/0846\/products\/1_362d1060-b20a-4f55-ada4-c04c20fda93c_300x300.webp.jpg?v=1580832303","options":["Title"],"media":[{"alt":null,"id":2601101623342,"position":1,"preview_image":{"aspect_ratio":1.0,"height":590,"width":590,"src":"https:\/\/cdn.shopify.com\/s\/files\/1\/0040\/3374\/0846\/products\/1_362d1060-b20a-4f55-ada4-c04c20fda93c_300x300.webp.jpg?v=1580832303"},"aspect_ratio":1.0,"height":590,"media_type":"image","src":"https:\/\/cdn.shopify.com\/s\/files\/1\/0040\/3374\/0846\/products\/1_362d1060-b20a-4f55-ada4-c04c20fda93c_300x300.webp.jpg?v=1580832303","width":590},{"alt":null,"id":2601101656110,"position":2,"preview_image":{"aspect_ratio":1.0,"height":720,"width":720,"src":"https:\/\/cdn.shopify.com\/s\/files\/1\/0040\/3374\/0846\/products\/6352043354_1514212029_1024x1024_2x__.web_300x.webp.jpg?v=1580832235"},"aspect_ratio":1.0,"height":720,"media_type":"image","src":"https:\/\/cdn.shopify.com\/s\/files\/1\/0040\/3374\/0846\/products\/6352043354_1514212029_1024x1024_2x__.web_300x.webp.jpg?v=1580832235","width":720},{"alt":null,"id":2601101688878,"position":3,"preview_image":{"aspect_ratio":1.0,"height":720,"width":720,"src":"https:\/\/cdn.shopify.com\/s\/files\/1\/0040\/3374\/0846\/products\/cover_1024x1024_2x_aefd95d3-7d5d-4698-8888-b5a1799b557a_300x.webp.jpg?v=1580832236"},"aspect_ratio":1.0,"height":720,"media_type":"image","src":"https:\/\/cdn.shopify.com\/s\/files\/1\/0040\/3374\/0846\/products\/cover_1024x1024_2x_aefd95d3-7d5d-4698-8888-b5a1799b557a_300x.webp.jpg?v=1580832236","width":720},{"alt":null,"id":2601101721646,"position":4,"preview_image":{"aspect_ratio":1.0,"height":720,"width":720,"src":"https:\/\/cdn.shopify.com\/s\/files\/1\/0040\/3374\/0846\/products\/TB2B6Kgb_vI8KJjSspjXXcgjXXa__1661471421_1024x1024_2x_e50d8156-65ce-4ae0-9ba8-99350e41a595_300x.webp.jpg?v=1580705031"},"aspect_ratio":1.0,"height":720,"media_type":"image","src":"https:\/\/cdn.shopify.com\/s\/files\/1\/0040\/3374\/0846\/products\/TB2B6Kgb_vI8KJjSspjXXcgjXXa__1661471421_1024x1024_2x_e50d8156-65ce-4ae0-9ba8-99350e41a595_300x.webp.jpg?v=1580705031","width":720},{"alt":null,"id":2601101754414,"position":5,"preview_image":{"aspect_ratio":1.0,"height":720,"width":720,"src":"https:\/\/cdn.shopify.com\/s\/files\/1\/0040\/3374\/0846\/products\/TB2Ll4iapLM8KJjSZFBXXXJHVXa__1661471421_1024x1024_2x_996591b5-0515-4688-b850-931e178dd1eb_300x.webp.jpg?v=1580705031"},"aspect_ratio":1.0,"height":720,"media_type":"image","src":"https:\/\/cdn.shopify.com\/s\/files\/1\/0040\/3374\/0846\/products\/TB2Ll4iapLM8KJjSZFBXXXJHVXa__1661471421_1024x1024_2x_996591b5-0515-4688-b850-931e178dd1eb_300x.webp.jpg?v=1580705031","width":720},{"alt":null,"id":2601101787182,"position":6,"preview_image":{"aspect_ratio":1.0,"height":720,"width":720,"src":"https:\/\/cdn.shopify.com\/s\/files\/1\/0040\/3374\/0846\/products\/TB2ne9ab8DH8KJjSspnXXbNAVXa__1661471421_1024x1024_2x__.web_300x.webp.jpg?v=1580705032"},"aspect_ratio":1.0,"height":720,"media_type":"image","src":"https:\/\/cdn.shopify.com\/s\/files\/1\/0040\/3374\/0846\/products\/TB2ne9ab8DH8KJjSspnXXbNAVXa__1661471421_1024x1024_2x__.web_300x.webp.jpg?v=1580705032","width":720},{"alt":null,"id":2601101819950,"position":7,"preview_image":{"aspect_ratio":1.0,"height":720,"width":720,"src":"https:\/\/cdn.shopify.com\/s\/files\/1\/0040\/3374\/0846\/products\/TB2PG49b8HH8KJjy0FbXXcqlpXa__1661471421_1024x1024_2x_0926b560-d966-4d34-9fe5-bc61d328adfe_300x.webp.jpg?v=1580832235"},"aspect_ratio":1.0,"height":720,"media_type":"image","src":"https:\/\/cdn.shopify.com\/s\/files\/1\/0040\/3374\/0846\/products\/TB2PG49b8HH8KJjy0FbXXcqlpXa__1661471421_1024x1024_2x_0926b560-d966-4d34-9fe5-bc61d328adfe_300x.webp.jpg?v=1580832235","width":720},{"alt":null,"id":2601101852718,"position":8,"preview_image":{"aspect_ratio":1.0,"height":720,"width":720,"src":"https:\/\/cdn.shopify.com\/s\/files\/1\/0040\/3374\/0846\/products\/TB2S0qibY_I8KJjy1XaXXbsxpXa__1661471421_1024x1024_2x_461c095e-ec68-4732-b361-b85bfd36becb_300x.webp.jpg?v=1580832169"},"aspect_ratio":1.0,"height":720,"media_type":"image","src":"https:\/\/cdn.shopify.com\/s\/files\/1\/0040\/3374\/0846\/products\/TB2S0qibY_I8KJjy1XaXXbsxpXa__1661471421_1024x1024_2x_461c095e-ec68-4732-b361-b85bfd36becb_300x.webp.jpg?v=1580832169","width":720},{"alt":null,"id":2601101885486,"position":9,"preview_image":{"aspect_ratio":1.0,"height":720,"width":720,"src":"https:\/\/cdn.shopify.com\/s\/files\/1\/0040\/3374\/0846\/products\/TB2YPgNaP3z9KJjy0FmXXXiwXXa__1661471421_1024x1024_2x__.web_300x.webp.jpg?v=1580832169"},"aspect_ratio":1.0,"height":720,"media_type":"image","src":"https:\/\/cdn.shopify.com\/s\/files\/1\/0040\/3374\/0846\/products\/TB2YPgNaP3z9KJjy0FmXXXiwXXa__1661471421_1024x1024_2x__.web_300x.webp.jpg?v=1580832169","width":720}],"content":"\u003cdiv\u003e\n\u003cdiv\u003e\n\u003cdiv\u003e\u003cimg src=\"https:\/\/cdn.shopify.com\/s\/files\/1\/0020\/2912\/5745\/files\/02_large.png?v=1542249570\" alt=\"\"\u003e\u003c\/div\u003e\n\u003cdiv\u003e\n\u003cdiv\u003e\u003cspan\u003e\u003cstrong\u003e  \u003cimg src=\"https:\/\/cdn.shopify.com\/s\/files\/1\/0101\/1105\/7978\/files\/planeta-imagen-animada-0010_large_37ebd3cb-4a0e-4452-864b-4e104e821ccd_pico.gif?v=1528877547\" alt=\"\"\u003e\u003cspan\u003eSHIPPING WORLDWIDE\u003c\/span\u003e\u003cimg src=\"https:\/\/cdn.shopify.com\/s\/files\/1\/0101\/1105\/7978\/files\/planeta-imagen-animada-0010_large_37ebd3cb-4a0e-4452-864b-4e104e821ccd_pico.gif?v=1528877547\" alt=\"\"\u003e\u003c\/strong\u003e\u003c\/span\u003e\u003c\/div\u003e\n\u003c\/div\u003e\n\u003c\/div\u003e\n\u003cimg src=\"https:\/\/cdn.shopify.com\/s\/files\/1\/0015\/8908\/4229\/files\/LIMITED_STOCk_large_f87328fb-ece0-4bfa-9acf-d852d52363ca_large.gif?v=1535422415\" alt=\"\"\u003e \u003cspan\u003e\u003cstrong\u003e✔ \u003cspan\u003e100% money back\u003c\/span\u003e guarantee.\u003cbr\u003e✔ Delivery\u0026gt;\u0026gt;\u003cspan\u003eGlobal Express Delivery.\u003c\/span\u003e\u003cbr\u003e✔ Processing time\u0026gt;\u0026gt;delivery within \u003cspan\u003e24 hours\u003c\/span\u003e after payment .\u003c\/strong\u003e\u003c\/span\u003e\n\u003c\/div\u003e\n\u003cdiv\u003e\n\u003cdiv\u003e\u003cspan\u003e\u003cstrong\u003eWe are going to sell out \u003cspan\u003e100 items\u003c\/span\u003e at the lowest price \u003cspan\u003eUSD $\u003cspan\u003e26.97.\u003c\/span\u003e\u003c\/span\u003e\u003c\/strong\u003e\u003c\/span\u003e\u003c\/div\u003e\n\u003cdiv\u003e\u003cspan\u003e\u003cstrong\u003e4 hours later, the rate will be reset to its original cost \u003cspan\u003eUSD $53.94\u003c\/span\u003e\u003c\/strong\u003e\u003c\/span\u003e\u003c\/div\u003e\n\u003c\/div\u003e\n\u003cdiv\u003e\u003cspan\u003e\u003cstrong\u003e\u003cimg src=\"https:\/\/cdn.shopify.com\/s\/files\/1\/2957\/9964\/files\/worldwide_shipping_large_large_large_large_large_60b7d771-cdd6-4f28-9c01-b27f271f1726_large.png?v=1547792346\"\u003e\u003c\/strong\u003e\u003c\/span\u003e\u003c\/div\u003e\n\u003cspan\u003e\u003cstrong\u003e😟😟Still worry about your scraper to fill up all the gaps ❓\u003c\/strong\u003e\u003c\/span\u003e\u003cbr\u003e\u003cspan\u003e\u003cstrong\u003eThis helpful tool can save your time and energy‼\u003c\/strong\u003e\u003c\/span\u003e\u003cbr\u003e\u003cspan\u003e\u003cstrong\u003eIntroducing the Cement Caulking Pump!\u003c\/strong\u003e\u003c\/span\u003e\u003cbr\u003e\n\u003cp\u003eDripping or leftovers of the cement on the wall is no longer a problem for you! With the \u003cstrong\u003eCement Caulking Pump\u003c\/strong\u003e, you can apply cement on the wall, door frame, in between bricks and etc with ease. This device is constructed with high-end ABS material on the frame, nozzle and handle. As for the main shaft, it's made from stainless steel and high-density rubber for the suction\/ vacuum socket.\u003c\/p\u003e\n\u003cdiv\u003e\n\u003cp\u003e\u003cspan\u003e\u003cimg src=\"https:\/\/media.giphy.com\/media\/SqkPNiCQg6RQhYrRcE\/giphy.gif\" alt=\"Animated GIF\"\u003e\u003c\/span\u003e\u003c\/p\u003e\n\u003cp\u003e\u003cimg alt=\"\" src=\"https:\/\/cdn.shopify.com\/s\/files\/1\/1820\/8223\/files\/TB2ne9ab8DH8KJjSspnXXbNAVXa__1661471421_grande.jpg?v=1514886846\"\u003e\u003c\/p\u003e\n\u003cp\u003eSimply just select the suitable nozzle and install it on the mainframe\/pump and dip the nozzle into prep-cement, pull the handle backward to load the gun with cement. Point the caulking pump onto the desired place and slowly push the handle forward to discharge the cement.\u003c\/p\u003e\n\u003cp\u003e\u003cimg alt=\"\" src=\"https:\/\/cdn.shopify.com\/s\/files\/1\/1820\/8223\/files\/TB2B6Kgb_vI8KJjSspjXXcgjXXa__1661471421_grande.jpg?v=1514887127\"\u003e\u003c\/p\u003e\n\u003cp\u003e\u003cstrong\u003eCement Caulking Pump\u003c\/strong\u003e\u003cspan\u003e \u003c\/span\u003ecomes with 4 nozzles with the size of 14, 23, 35, 60 mm\u003c\/p\u003e\n\u003cp\u003e\u003cstrong\u003eApplicable areas:\u003c\/strong\u003e\u003c\/p\u003e\n\u003cul style=\"list-style: none; margin: 0px;\"\u003e\n\u003cli style=\"list-style: none;\"\u003eJoints or frames\u003c\/li\u003e\n\u003cli style=\"list-style: none;\"\u003eCavity filling\u003c\/li\u003e\n\u003cli style=\"list-style: none;\"\u003eWork with filler\u003c\/li\u003e\n\u003cli style=\"list-style: none;\"\u003ePlaster renders\u003c\/li\u003e\n\u003cli style=\"list-style: none;\"\u003eFire protection areas\u003c\/li\u003e\n\u003cli style=\"list-style: none;\"\u003eLow-pressure injection\u003c\/li\u003e\n\u003cli style=\"list-style: none;\"\u003eAnchor mortars\/ frame mortars\u003c\/li\u003e\n\u003cli style=\"list-style: none;\"\u003eFire retarding mortars\u003c\/li\u003e\n\u003c\/ul\u003e\n\u003cp\u003ePackage Includes: \u003c\/p\u003e\n\u003cul style=\"list-style: none; margin: 0px;\"\u003e\n\u003cli style=\"list-style: none;\"\u003e1 x Caulking Pump\u003c\/li\u003e\n\u003cli style=\"list-style: none;\"\u003e4 x Nozzles\u003c\/li\u003e\n\u003c\/ul\u003e\n\u003c\/div\u003e\n\u003cp\u003e\u003cimg src=\"https:\/\/cdn.shopify.com\/s\/files\/1\/2700\/0658\/files\/trust2_1024x_991e88e0-93f2-48d9-a91a-fe5fc2eb7bca_large.png?v=1540363065\"\u003e\u003c\/p\u003e\n\u003cul style=\"list-style: none; margin: 0px;\"\u003e\n\u003cli style=\"list-style: none;\"\u003eWe ship to \u003cstrong\u003e127 countries\u003c\/strong\u003e\u003cspan\u003e, \u003c\/span\u003eincluding the US, CA, AU and all countries in Europe.\u003c\/li\u003e\n\u003cli style=\"list-style: none;\"\u003eWe are convinced that we have some of the most innovative products in the world, and we hope to support this through a\u003cstrong\u003e risk-free 30-day guarantee.\u003c\/strong\u003e\n\u003c\/li\u003e\n\u003cli style=\"list-style: none;\"\u003e\n\u003cspan\u003e\u003c\/span\u003eIf you do not have a positive experience for any reason, we will do our best to ensure that you are\u003cstrong\u003e 100% satisfied\u003cspan\u003e \u003c\/span\u003e\u003c\/strong\u003ewith the purchase\u003c\/li\u003e\n\u003c\/ul\u003e\n\u003cbr\u003e\n\u003cul style=\"list-style: none; margin: 0px;\"\u003e\u003c\/ul\u003e"}
2019 New Cement Caulking Pump
Product Description
SHIPPING WORLDWIDE
✔ 

100% money back

 guarantee.
✔ Delivery>>

Global Express Delivery.


✔ Processing time>>delivery within

24 hours

 after payment .
We are going to sell out

100 items

at the lowest price USD $

26.97.
4 hours later, the rate will be reset to its original cost 

USD $53.94
😟😟Still worry about your scraper to fill up all the gaps ❓
This helpful tool can save your time and energy‼
Introducing the Cement Caulking Pump!
Dripping or leftovers of the cement on the wall is no longer a problem for you! With the Cement Caulking Pump, you can apply cement on the wall, door frame, in between bricks and etc with ease. This device is constructed with high-end ABS material on the frame, nozzle and handle. As for the main shaft, it's made from stainless steel and high-density rubber for the suction/ vacuum socket.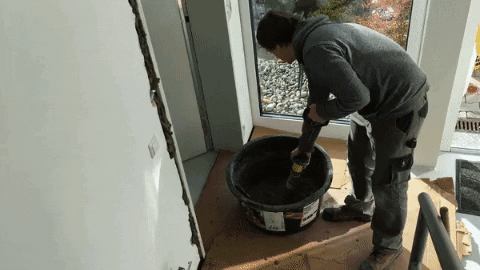 Simply just select the suitable nozzle and install it on the mainframe/pump and dip the nozzle into prep-cement, pull the handle backward to load the gun with cement. Point the caulking pump onto the desired place and slowly push the handle forward to discharge the cement.
Cement Caulking Pump comes with 4 nozzles with the size of 14, 23, 35, 60 mm
Applicable areas:
Joints or frames
Cavity filling
Work with filler
Plaster renders
Fire protection areas
Low-pressure injection
Anchor mortars/ frame mortars
Fire retarding mortars
Package Includes: 
1 x Caulking Pump
4 x Nozzles
We ship to 127 countries

, 

including the US, CA, AU and all countries in Europe.
We are convinced that we have some of the most innovative products in the world, and we hope to support this through a risk-free 30-day guarantee.
If you do not have a positive experience for any reason, we will do our best to ensure that you are 100% satisfied

 

with the purchase