{"id":1902219788334,"title":"50%OFF-Last day promotion-Tactical Waterproof Pants- For Male or Female","handle":"70-off-last-day-promotion-tactical-waterproof-pants-for-male-or-female","description":"\u003cmeta charset=\"utf-8\"\u003e\u003cmeta charset=\"utf-8\"\u003e\n\u003ch2\u003e\u003c\/h2\u003e\n\u003cdiv\u003e\u003cstrong\u003e\u003c\/strong\u003e\u003c\/div\u003e\n\u003cp\u003e\u003cspan\u003e\u003cspan style=\"color: #b45f06;\"\u003e\u003cem\u003e\u003cstrong\u003eTHE MOST EFFECTIVE TACTICAL PANTS YET\u003c\/strong\u003e\u003c\/em\u003e\u003c\/span\u003e\u003c\/span\u003e\u003c\/p\u003e\n\u003cmeta charset=\"utf-8\"\u003e\n\u003cp\u003e\u003cspan\u003e\u003cimg src=\"https:\/\/media.giphy.com\/media\/cICY0CWSlvwbtolVY8\/giphy.gif\" alt=\"Animated GIF\"\u003e\u003cbr\u003e\u003cbr\u003ePants can be\u003cstrong\u003e \u003cspan style=\"color: #f1c232;\"\u003emore than just clothing\u003c\/span\u003e\u003c\/strong\u003e. They can be a tool you \u003cspan style=\"color: #cc0000;\"\u003e\u003cstrong\u003erely on for your adventure\u003c\/strong\u003e\u003c\/span\u003e, something so useful it \u003cstrong\u003e\u003cspan style=\"color: #e69138;\"\u003emaximizes your capabilities and effectiveness.\u003c\/span\u003e \u003c\/strong\u003e\u003c\/span\u003e\u003c\/p\u003e\n\u003cp\u003e\u003cspan\u003eThe marines rely on \u003cspan style=\"color: #6aa84f;\"\u003e\u003cstrong\u003ethis same IX9 Designed Trouser each day\u003c\/strong\u003e\u003c\/span\u003e, allowing them to perform at their best. They're \u003cspan style=\"color: #f1c232;\"\u003e\u003cstrong\u003ecomfortable, breathable and fully waterproof\u003c\/strong\u003e\u003c\/span\u003e. Perfect for trekking, hiking, climbing or just ultra-convenient daily wear which you can\u003cspan style=\"color: #e69138;\"\u003e \u003c\/span\u003e\u003cstrong\u003e\u003cspan style=\"color: #e69138;\"\u003erely on for years to come.\u003c\/span\u003e\u003c\/strong\u003e\u003c\/span\u003e\u003c\/p\u003e\n\u003cp\u003e\u003cspan\u003eTactical Waterproof Pants, \u003cspan style=\"color: #e69138;\"\u003e\u003cstrong\u003ethe most comfortable men's tactical pants\u003c\/strong\u003e \u003c\/span\u003eare back and better than ever.  Lots of pocket storage and full waterproofing, they're \u003cspan style=\"color: #f1c232;\"\u003e\u003cstrong\u003ebuilt to\u003c\/strong\u003e\u003c\/span\u003e\u003c\/span\u003e\u003cspan\u003e\u003cspan style=\"color: #f1c232;\"\u003e\u003cstrong\u003e trek, hike and move\u003c\/strong\u003e \u003c\/span\u003e- but \u003cspan style=\"color: #cc0000;\"\u003e\u003cstrong\u003estylish enough to wear each day\u003c\/strong\u003e\u003c\/span\u003e. They boast an \u003cspan style=\"color: #cc0000;\"\u003e\u003cstrong\u003eimpressive range of design additions.\u003c\/strong\u003e\u003c\/span\u003e\u003c\/span\u003e\u003c\/p\u003e\n\u003cp\u003e\u003cspan\u003e\u003cspan style=\"color: #cc0000;\"\u003e\u003cstrong\u003eCan be washed directly with water and machine washable \u003cspan style=\"color: #6aa84f;\"\u003efast\u003c\/span\u003e drying. \u003c\/strong\u003e\u003c\/span\u003e\u003c\/span\u003e\u003c\/p\u003e\n\u003cp\u003e\u003cimg src=\"\/\/cdn.shopify.com\/s\/files\/1\/0075\/1180\/1969\/files\/N8_large.jpg?v=1550816970\" alt=\"\"\u003e\u003c\/p\u003e\n\u003cdiv\u003e\u003cstrong\u003e\u0026gt;\u0026gt;Supporting Goods Recommendation\u0026gt;\u0026gt;\u003c\/strong\u003e\u003c\/div\u003e\n\u003cp class=\"tw-data-text tw-ta tw-text-medium\" data-placeholder=\"翻译\" id=\"tw-target-text\" dir=\"ltr\"\u003e\u003cspan lang=\"en\" tabindex=\"0\"\u003e\u003cspan style=\"color: #ff0000;\"\u003e\u003cstrong\u003eNO.1 Military Tactical Belt,\u003ca href=\"https:\/\/popularbuyonline.com\/products\/military-style-tactical-nylon-belt\" class=\"text-link\"\u003eClick here to review\u003c\/a\u003e\u003c\/strong\u003e\u003c\/span\u003e\u003c\/span\u003e\u003c\/p\u003e\n\u003cdiv\u003e\u003cspan\u003e\u003c\/span\u003e\u003c\/div\u003e\n\u003cp\u003e\u003cimg src=\"\/\/cdn.shopify.com\/s\/files\/1\/0131\/5887\/5195\/files\/369_large.png?v=1553503272\" alt=\"\"\u003e\u003c\/p\u003e\n\u003cp\u003e\u003cstrong\u003e\u003cspan style=\"color: #ff0000;\"\u003eNO.2 Military Tactical Jacket,\u003c\/span\u003e\u003ca href=\"https:\/\/popularbuyonline.com\/products\/the-ultimate-tactical-jacket\" class=\"text-link\"\u003eClick here to review\u003c\/a\u003e\u003c\/strong\u003e\u003cspan\u003e\u003c\/span\u003e\u003c\/p\u003e\n\u003cp\u003e\u003cstrong\u003e\u003cspan\u003e\u003cimg src=\"https:\/\/cdn.shopify.com\/s\/files\/1\/0122\/2954\/1947\/files\/1_f067093a-28a5-402c-9b04-f00676bad4f5_large.gif?v=1553245178\" alt=\"\" width=\"333\" height=\"188\"\u003e\u003c\/span\u003e\u003c\/strong\u003e\u003c\/p\u003e\n\u003cp itemprop=\"name\" class=\"product-single__title\"\u003e\u003cstrong\u003e\u003cspan\u003e\u003cimg src=\"https:\/\/cdn.shopify.com\/s\/files\/1\/0063\/3661\/0393\/files\/1_grande_80899dc9-3842-4b31-93c0-5068bb983873_large.jpg?v=1554181087\" alt=\"\" width=\"330\" height=\"330\"\u003e\u003c\/span\u003e\u003c\/strong\u003e\u003c\/p\u003e\n\u003cp\u003e\u003cstrong\u003e\u003cspan style=\"color: #ff0000;\"\u003eNO.3 Tactical Shorts,\u003c\/span\u003e \u003ca href=\"https:\/\/popularbuyonline.com\/collections\/mens-fashion\/products\/free-shipping-waterproof-tactical-shorts-summer-comfortable-product\" class=\"text-link\"\u003eClick here to review\u003c\/a\u003e\u003c\/strong\u003e\u003cspan\u003e\u003c\/span\u003e\u003c\/p\u003e\n\u003cp\u003e\u003cspan\u003e\u003cimg src=\"https:\/\/cdn.shopify.com\/s\/files\/1\/0014\/8127\/7493\/files\/Helikon-Te---4-3.2222_1024x1024_4abc0866-860f-44ee-a7e9-d3dc2a16a202_1024x1024.gif?v=1556008742\" alt=\"\" width=\"329\" height=\"329\"\u003e\u003c\/span\u003e\u003c\/p\u003e\n\u003cp\u003e\u003cspan style=\"color: #ff0000;\"\u003e\u003cstrong\u003eFEATURES: \u003c\/strong\u003e\u003c\/span\u003e\u003c\/p\u003e\n\u003cul\u003e\n\u003cli\u003e\u003cspan\u003e\u003cstrong\u003eZipper closure\u003c\/strong\u003e\u003c\/span\u003e\u003c\/li\u003e\n\u003cli\u003e\n\u003cspan\u003e\u003cstrong\u003eElastic-fitted leg hems\u003c\/strong\u003e\u003c\/span\u003e\u003cspan\u003e \u003c\/span\u003efor maximum stretch and comfort\u003c\/li\u003e\n\u003cli\u003e\n\u003cspan\u003e\u003cstrong\u003eErgonomic Knee design\u003c\/strong\u003e \u003c\/span\u003efor maximum range of motion in\u003cspan\u003e \u003c\/span\u003e\u003cspan\u003e\u003cstrong\u003eany position.\u003c\/strong\u003e\u003c\/span\u003e\n\u003c\/li\u003e\n\u003cli\u003e\n\u003cspan\u003e\u003cstrong\u003eClimbing Caribinar Loop\u003c\/strong\u003e\u003c\/span\u003e\u003cspan\u003e \u003c\/span\u003e(TOP TIP: if you don't climb, attach your keys!\u003c\/li\u003e\n\u003c\/ul\u003e\n\u003cp style=\"text-align: left;\"\u003e\u003cimg src=\"https:\/\/cdn.shopify.com\/s\/files\/1\/0131\/5887\/5195\/products\/N1_grande.jpg?v=1553899090\"\u003e\u003c\/p\u003e\n\u003cul\u003e\n\u003cli\u003e\u003cspan\u003e2 zipper side pockets + 2 velcro side pockets, \u003cstrong\u003efull security for possessions\u003c\/strong\u003e. \u003c\/span\u003e\u003c\/li\u003e\n\u003cli\u003e\u003cspan\u003e3 rear pockets\u003c\/span\u003e\u003c\/li\u003e\n\u003cli\u003e\u003cspan\u003e2 crossover front pockets, \u003cstrong\u003edeep and spacious\u003c\/strong\u003e to keep your \u003cstrong\u003ehands free at all times.\u003c\/strong\u003e\u003c\/span\u003e\u003c\/li\u003e\n\u003cli\u003e\u003cspan\u003e\u003cstrong\u003eMaterial: \u003c\/strong\u003e 65% Nylon + 35% Cotton\u003c\/span\u003e\u003c\/li\u003e\n\u003cli\u003e\n\u003cspan\u003e\u003cstrong\u003eThickness:\u003c\/strong\u003e \u003c\/span\u003eMid weight\u003c\/li\u003e\n\u003c\/ul\u003e\n\u003cp\u003e\u003cimg src=\"\/\/cdn.shopify.com\/s\/files\/1\/0075\/1180\/1969\/files\/N9_large.jpg?v=1550817125\" alt=\"\"\u003e\u003c\/p\u003e\n\u003cp\u003e\u003cspan style=\"color: #ff0000;\"\u003e\u003cstrong\u003eSIZE GUIDE:\u003c\/strong\u003e\u003c\/span\u003e\u003c\/p\u003e\n\u003cp style=\"text-align: left;\"\u003e\u003cimg src=\"\/\/cdn.shopify.com\/s\/files\/1\/0131\/5887\/5195\/files\/01_5_grande.jpg?v=1553837716\" alt=\"\"\u003e\u003c\/p\u003e\n\u003cmeta charset=\"utf-8\"\u003e\n\u003cp\u003e\u003cspan\u003e**Product sizes sometimes vary due to the cutting and style of a garment. \u003c\/span\u003e3\/8\"-3\/4\" (1-2 cm) difference is defined as normal situation.\u003c\/p\u003e\n\u003cdiv yne-bulb-block=\"image\"\u003e\n\u003cdiv\u003e\n\u003cp\u003e\u003cstrong\u003e\u003cb\u003e\u003cspan\u003eSHIPPING \u0026amp; DELIVERY\u003c\/span\u003e\u003c\/b\u003e\u003c\/strong\u003e\u003cstrong\u003e\u003cb\u003e\u003cspan\u003e\u003cbr\u003e\u003c\/span\u003e\u003c\/b\u003e\u003c\/strong\u003eWe processes orders between Monday and Friday. Orders will be processed within 7 business days of ordering and shipped out the next day after the processing day. All orders are shipped with tracking number so you can track it every step of the way!\u003c\/p\u003e\n\u003cp\u003e\u003cimg src=\"https:\/\/cdn.shopify.com\/s\/files\/1\/0237\/6233\/7856\/files\/33333333333f_large.png?v=1560312435\" alt=\"\"\u003e\u003c\/p\u003e\n\u003ch1\u003e\u003cstrong\u003eOUR GUARANTEE\u003c\/strong\u003e\u003c\/h1\u003e\n\u003cp\u003e\u003cspan\u003e📦 \u003cstrong\u003eInsured Worldwide Shipping: \u003c\/strong\u003eEach order includes real-time tracking details and insurance coverage in the unlikely event that a package gets lost or stolen in transit.\u003c\/span\u003e\u003c\/p\u003e\n\u003cp\u003e\u003cspan\u003e💰 \u003cstrong\u003eMoney Back Guarantee: \u003c\/strong\u003eIf your items arrive damaged or becomes defective within 30 days of \u003cem\u003enormal \u003c\/em\u003eusage, we will gladly issue out a replacement or refund.\u003c\/span\u003e\u003c\/p\u003e\n\u003cp\u003e\u003cspan\u003e✉️ \u003cstrong\u003e24\/7 Customer Support: \u003c\/strong\u003eWe have a team of live reps ready to help and answer any questions you have within a 24 hour time frame, 7 days a week.\u003c\/span\u003e\u003c\/p\u003e\n\u003cp\u003e\u003cspan\u003e🔒 \u003cstrong\u003eSafe \u0026amp; Secure Checkouts: \u003c\/strong\u003eWe use state-of-the-art SSL Secure encryption to keep your personal and financial information 100% protected.\u003c\/span\u003e\u003c\/p\u003e\n\u003cp\u003e\u003cspan\u003e\u003cstrong\u003eClick the \"Add to Cart\" button now! \u003cbr\u003eLimited Quantity - Will sell out fast!\u003c\/strong\u003e\u003c\/span\u003e\u003c\/p\u003e\n\u003cp\u003e\u003cspan\u003e\u003cstrong\u003e\u003cimg alt=\"\" src=\"https:\/\/cdn.shopify.com\/s\/files\/1\/0075\/7261\/9323\/files\/LIMITED_STOCk_large.gif?v=1534836902\"\u003e\u003c\/strong\u003e\u003c\/span\u003e\u003c\/p\u003e\n\u003ch3\u003e\u003cspan\u003e\u003cstrong\u003eFind More Products In Our Online Shop: \u003ca href=\"https:\/\/popularbuyonline.com\/\" title=\"www.popularbuyonline.com\" target=\"_blank\" rel=\"noopener noreferrer\"\u003ewww.popularbuyonline.com\u003c\/a\u003e\u003c\/strong\u003e\u003c\/span\u003e\u003c\/h3\u003e\n\u003c\/div\u003e\n\u003c\/div\u003e\n\u003cdiv yne-bulb-block=\"image\"\u003e\u003c\/div\u003e","published_at":"2019-07-21T07:22:36+08:00","created_at":"2019-07-20T15:22:41+08:00","vendor":"Popular Buy Online","type":"","tags":["Bottoms(M)","Cargo Pants(M)","Men's Clothing","Men's Fashion"],"price":3594,"price_min":3594,"price_max":4313,"available":true,"price_varies":true,"compare_at_price":5990,"compare_at_price_min":5990,"compare_at_price_max":5990,"compare_at_price_varies":false,"variants":[{"id":17071689367598,"title":"Black \/ S (30\"-32\" WAIST)","option1":"Black","option2":"S (30\"-32\" WAIST)","option3":null,"sku":"NCFS00087BK-S","requires_shipping":true,"taxable":true,"featured_image":{"id":6998738927662,"product_id":1902219788334,"position":2,"created_at":"2019-07-20T15:22:41+08:00","updated_at":"2019-10-27T07:14:27+08:00","alt":null,"width":720,"height":720,"src":"https:\/\/cdn.shopify.com\/s\/files\/1\/0040\/3374\/0846\/products\/369.png?v=1572131667","variant_ids":[17071689367598,17071689400366,17071689433134,17071689465902,17071689498670,17071689531438,17071689564206,17071689596974,17071689891886,17071689924654,17071689990190,17071690022958,17071690055726,17071690121262,17071690186798,17071690219566,17071690252334,17071690285102,17071690317870,17071690350638,17071690383406,17071690416174,17071690448942,17071690481710]},"available":true,"name":"50%OFF-Last day promotion-Tactical Waterproof Pants- For Male or Female - Black \/ S (30\"-32\" WAIST)","public_title":"Black \/ S (30\"-32\" WAIST)","options":["Black","S (30\"-32\" WAIST)"],"price":4313,"weight":0,"compare_at_price":5990,"inventory_management":null,"barcode":null,"featured_media":{"alt":null,"id":2290442731566,"position":2,"preview_image":{"aspect_ratio":1.0,"height":720,"width":720,"src":"https:\/\/cdn.shopify.com\/s\/files\/1\/0040\/3374\/0846\/products\/369.png?v=1569407211"}}},{"id":17071689400366,"title":"Black \/ M (32\"-34\" WAIST)","option1":"Black","option2":"M (32\"-34\" WAIST)","option3":null,"sku":"NCFS00087BK-S","requires_shipping":true,"taxable":true,"featured_image":{"id":6998738927662,"product_id":1902219788334,"position":2,"created_at":"2019-07-20T15:22:41+08:00","updated_at":"2019-10-27T07:14:27+08:00","alt":null,"width":720,"height":720,"src":"https:\/\/cdn.shopify.com\/s\/files\/1\/0040\/3374\/0846\/products\/369.png?v=1572131667","variant_ids":[17071689367598,17071689400366,17071689433134,17071689465902,17071689498670,17071689531438,17071689564206,17071689596974,17071689891886,17071689924654,17071689990190,17071690022958,17071690055726,17071690121262,17071690186798,17071690219566,17071690252334,17071690285102,17071690317870,17071690350638,17071690383406,17071690416174,17071690448942,17071690481710]},"available":true,"name":"50%OFF-Last day promotion-Tactical Waterproof Pants- For Male or Female - Black \/ M (32\"-34\" WAIST)","public_title":"Black \/ M (32\"-34\" WAIST)","options":["Black","M (32\"-34\" WAIST)"],"price":3594,"weight":0,"compare_at_price":5990,"inventory_management":null,"barcode":null,"featured_media":{"alt":null,"id":2290442731566,"position":2,"preview_image":{"aspect_ratio":1.0,"height":720,"width":720,"src":"https:\/\/cdn.shopify.com\/s\/files\/1\/0040\/3374\/0846\/products\/369.png?v=1569407211"}}},{"id":17071689433134,"title":"Black \/ L (34\"-36\" WAIST)","option1":"Black","option2":"L (34\"-36\" WAIST)","option3":null,"sku":"NCFS00087BK-S","requires_shipping":true,"taxable":true,"featured_image":{"id":6998738927662,"product_id":1902219788334,"position":2,"created_at":"2019-07-20T15:22:41+08:00","updated_at":"2019-10-27T07:14:27+08:00","alt":null,"width":720,"height":720,"src":"https:\/\/cdn.shopify.com\/s\/files\/1\/0040\/3374\/0846\/products\/369.png?v=1572131667","variant_ids":[17071689367598,17071689400366,17071689433134,17071689465902,17071689498670,17071689531438,17071689564206,17071689596974,17071689891886,17071689924654,17071689990190,17071690022958,17071690055726,17071690121262,17071690186798,17071690219566,17071690252334,17071690285102,17071690317870,17071690350638,17071690383406,17071690416174,17071690448942,17071690481710]},"available":true,"name":"50%OFF-Last day promotion-Tactical Waterproof Pants- For Male or Female - Black \/ L (34\"-36\" WAIST)","public_title":"Black \/ L (34\"-36\" WAIST)","options":["Black","L (34\"-36\" WAIST)"],"price":3594,"weight":0,"compare_at_price":5990,"inventory_management":null,"barcode":null,"featured_media":{"alt":null,"id":2290442731566,"position":2,"preview_image":{"aspect_ratio":1.0,"height":720,"width":720,"src":"https:\/\/cdn.shopify.com\/s\/files\/1\/0040\/3374\/0846\/products\/369.png?v=1569407211"}}},{"id":17071689465902,"title":"Black \/ XL (36\"-38\" WAIST)","option1":"Black","option2":"XL (36\"-38\" WAIST)","option3":null,"sku":"NCFS00087BK-S","requires_shipping":true,"taxable":true,"featured_image":{"id":6998738927662,"product_id":1902219788334,"position":2,"created_at":"2019-07-20T15:22:41+08:00","updated_at":"2019-10-27T07:14:27+08:00","alt":null,"width":720,"height":720,"src":"https:\/\/cdn.shopify.com\/s\/files\/1\/0040\/3374\/0846\/products\/369.png?v=1572131667","variant_ids":[17071689367598,17071689400366,17071689433134,17071689465902,17071689498670,17071689531438,17071689564206,17071689596974,17071689891886,17071689924654,17071689990190,17071690022958,17071690055726,17071690121262,17071690186798,17071690219566,17071690252334,17071690285102,17071690317870,17071690350638,17071690383406,17071690416174,17071690448942,17071690481710]},"available":true,"name":"50%OFF-Last day promotion-Tactical Waterproof Pants- For Male or Female - Black \/ XL (36\"-38\" WAIST)","public_title":"Black \/ XL (36\"-38\" WAIST)","options":["Black","XL (36\"-38\" WAIST)"],"price":3594,"weight":0,"compare_at_price":5990,"inventory_management":null,"barcode":null,"featured_media":{"alt":null,"id":2290442731566,"position":2,"preview_image":{"aspect_ratio":1.0,"height":720,"width":720,"src":"https:\/\/cdn.shopify.com\/s\/files\/1\/0040\/3374\/0846\/products\/369.png?v=1569407211"}}},{"id":17071689498670,"title":"Black \/ 2XL (38\"-40\" WAIST)","option1":"Black","option2":"2XL (38\"-40\" WAIST)","option3":null,"sku":"NCFS00087BK-S","requires_shipping":true,"taxable":true,"featured_image":{"id":6998738927662,"product_id":1902219788334,"position":2,"created_at":"2019-07-20T15:22:41+08:00","updated_at":"2019-10-27T07:14:27+08:00","alt":null,"width":720,"height":720,"src":"https:\/\/cdn.shopify.com\/s\/files\/1\/0040\/3374\/0846\/products\/369.png?v=1572131667","variant_ids":[17071689367598,17071689400366,17071689433134,17071689465902,17071689498670,17071689531438,17071689564206,17071689596974,17071689891886,17071689924654,17071689990190,17071690022958,17071690055726,17071690121262,17071690186798,17071690219566,17071690252334,17071690285102,17071690317870,17071690350638,17071690383406,17071690416174,17071690448942,17071690481710]},"available":true,"name":"50%OFF-Last day promotion-Tactical Waterproof Pants- For Male or Female - Black \/ 2XL (38\"-40\" WAIST)","public_title":"Black \/ 2XL (38\"-40\" WAIST)","options":["Black","2XL (38\"-40\" WAIST)"],"price":3594,"weight":0,"compare_at_price":5990,"inventory_management":null,"barcode":null,"featured_media":{"alt":null,"id":2290442731566,"position":2,"preview_image":{"aspect_ratio":1.0,"height":720,"width":720,"src":"https:\/\/cdn.shopify.com\/s\/files\/1\/0040\/3374\/0846\/products\/369.png?v=1569407211"}}},{"id":17071689531438,"title":"Black \/ 3XL (40\"-42\" WAIST)","option1":"Black","option2":"3XL (40\"-42\" WAIST)","option3":null,"sku":"NCFS00087BK-S","requires_shipping":true,"taxable":true,"featured_image":{"id":6998738927662,"product_id":1902219788334,"position":2,"created_at":"2019-07-20T15:22:41+08:00","updated_at":"2019-10-27T07:14:27+08:00","alt":null,"width":720,"height":720,"src":"https:\/\/cdn.shopify.com\/s\/files\/1\/0040\/3374\/0846\/products\/369.png?v=1572131667","variant_ids":[17071689367598,17071689400366,17071689433134,17071689465902,17071689498670,17071689531438,17071689564206,17071689596974,17071689891886,17071689924654,17071689990190,17071690022958,17071690055726,17071690121262,17071690186798,17071690219566,17071690252334,17071690285102,17071690317870,17071690350638,17071690383406,17071690416174,17071690448942,17071690481710]},"available":true,"name":"50%OFF-Last day promotion-Tactical Waterproof Pants- For Male or Female - Black \/ 3XL (40\"-42\" WAIST)","public_title":"Black \/ 3XL (40\"-42\" WAIST)","options":["Black","3XL (40\"-42\" WAIST)"],"price":3594,"weight":0,"compare_at_price":5990,"inventory_management":null,"barcode":null,"featured_media":{"alt":null,"id":2290442731566,"position":2,"preview_image":{"aspect_ratio":1.0,"height":720,"width":720,"src":"https:\/\/cdn.shopify.com\/s\/files\/1\/0040\/3374\/0846\/products\/369.png?v=1569407211"}}},{"id":17071689564206,"title":"Black \/ 4XL (42\"-44\" WAIST)","option1":"Black","option2":"4XL (42\"-44\" WAIST)","option3":null,"sku":"NCFS00087BK-S","requires_shipping":true,"taxable":true,"featured_image":{"id":6998738927662,"product_id":1902219788334,"position":2,"created_at":"2019-07-20T15:22:41+08:00","updated_at":"2019-10-27T07:14:27+08:00","alt":null,"width":720,"height":720,"src":"https:\/\/cdn.shopify.com\/s\/files\/1\/0040\/3374\/0846\/products\/369.png?v=1572131667","variant_ids":[17071689367598,17071689400366,17071689433134,17071689465902,17071689498670,17071689531438,17071689564206,17071689596974,17071689891886,17071689924654,17071689990190,17071690022958,17071690055726,17071690121262,17071690186798,17071690219566,17071690252334,17071690285102,17071690317870,17071690350638,17071690383406,17071690416174,17071690448942,17071690481710]},"available":true,"name":"50%OFF-Last day promotion-Tactical Waterproof Pants- For Male or Female - Black \/ 4XL (42\"-44\" WAIST)","public_title":"Black \/ 4XL (42\"-44\" WAIST)","options":["Black","4XL (42\"-44\" WAIST)"],"price":3594,"weight":0,"compare_at_price":5990,"inventory_management":null,"barcode":null,"featured_media":{"alt":null,"id":2290442731566,"position":2,"preview_image":{"aspect_ratio":1.0,"height":720,"width":720,"src":"https:\/\/cdn.shopify.com\/s\/files\/1\/0040\/3374\/0846\/products\/369.png?v=1569407211"}}},{"id":17071689596974,"title":"Black \/ TACTICAL NYLON BELT","option1":"Black","option2":"TACTICAL NYLON BELT","option3":null,"sku":"NCFS00087BK-S","requires_shipping":true,"taxable":true,"featured_image":{"id":6998738927662,"product_id":1902219788334,"position":2,"created_at":"2019-07-20T15:22:41+08:00","updated_at":"2019-10-27T07:14:27+08:00","alt":null,"width":720,"height":720,"src":"https:\/\/cdn.shopify.com\/s\/files\/1\/0040\/3374\/0846\/products\/369.png?v=1572131667","variant_ids":[17071689367598,17071689400366,17071689433134,17071689465902,17071689498670,17071689531438,17071689564206,17071689596974,17071689891886,17071689924654,17071689990190,17071690022958,17071690055726,17071690121262,17071690186798,17071690219566,17071690252334,17071690285102,17071690317870,17071690350638,17071690383406,17071690416174,17071690448942,17071690481710]},"available":true,"name":"50%OFF-Last day promotion-Tactical Waterproof Pants- For Male or Female - Black \/ TACTICAL NYLON BELT","public_title":"Black \/ TACTICAL NYLON BELT","options":["Black","TACTICAL NYLON BELT"],"price":3594,"weight":0,"compare_at_price":5990,"inventory_management":null,"barcode":null,"featured_media":{"alt":null,"id":2290442731566,"position":2,"preview_image":{"aspect_ratio":1.0,"height":720,"width":720,"src":"https:\/\/cdn.shopify.com\/s\/files\/1\/0040\/3374\/0846\/products\/369.png?v=1569407211"}}},{"id":17071689629742,"title":"Khaki \/ S (30\"-32\" WAIST)","option1":"Khaki","option2":"S (30\"-32\" WAIST)","option3":null,"sku":"NCFS00087BK-S","requires_shipping":true,"taxable":true,"featured_image":{"id":6998738993198,"product_id":1902219788334,"position":4,"created_at":"2019-07-20T15:22:41+08:00","updated_at":"2019-10-27T07:14:27+08:00","alt":null,"width":590,"height":590,"src":"https:\/\/cdn.shopify.com\/s\/files\/1\/0040\/3374\/0846\/products\/5_720x_720x_590x_d32024cd-226c-43f6-a699-eb343ab3a4ef.png?v=1572131667","variant_ids":[17071689629742,17071689662510,17071689695278,17071689728046,17071689760814,17071689793582,17071689826350,17071689859118]},"available":true,"name":"50%OFF-Last day promotion-Tactical Waterproof Pants- For Male or Female - Khaki \/ S (30\"-32\" WAIST)","public_title":"Khaki \/ S (30\"-32\" WAIST)","options":["Khaki","S (30\"-32\" WAIST)"],"price":3594,"weight":0,"compare_at_price":5990,"inventory_management":null,"barcode":null,"featured_media":{"alt":null,"id":2290442797102,"position":4,"preview_image":{"aspect_ratio":1.0,"height":590,"width":590,"src":"https:\/\/cdn.shopify.com\/s\/files\/1\/0040\/3374\/0846\/products\/5_720x_720x_590x_d32024cd-226c-43f6-a699-eb343ab3a4ef.png?v=1569407211"}}},{"id":17071689662510,"title":"Khaki \/ M (32\"-34\" WAIST)","option1":"Khaki","option2":"M (32\"-34\" WAIST)","option3":null,"sku":"NCFS00087BK-S","requires_shipping":true,"taxable":true,"featured_image":{"id":6998738993198,"product_id":1902219788334,"position":4,"created_at":"2019-07-20T15:22:41+08:00","updated_at":"2019-10-27T07:14:27+08:00","alt":null,"width":590,"height":590,"src":"https:\/\/cdn.shopify.com\/s\/files\/1\/0040\/3374\/0846\/products\/5_720x_720x_590x_d32024cd-226c-43f6-a699-eb343ab3a4ef.png?v=1572131667","variant_ids":[17071689629742,17071689662510,17071689695278,17071689728046,17071689760814,17071689793582,17071689826350,17071689859118]},"available":true,"name":"50%OFF-Last day promotion-Tactical Waterproof Pants- For Male or Female - Khaki \/ M (32\"-34\" WAIST)","public_title":"Khaki \/ M (32\"-34\" WAIST)","options":["Khaki","M (32\"-34\" WAIST)"],"price":3594,"weight":0,"compare_at_price":5990,"inventory_management":null,"barcode":null,"featured_media":{"alt":null,"id":2290442797102,"position":4,"preview_image":{"aspect_ratio":1.0,"height":590,"width":590,"src":"https:\/\/cdn.shopify.com\/s\/files\/1\/0040\/3374\/0846\/products\/5_720x_720x_590x_d32024cd-226c-43f6-a699-eb343ab3a4ef.png?v=1569407211"}}},{"id":17071689695278,"title":"Khaki \/ L (34\"-36\" WAIST)","option1":"Khaki","option2":"L (34\"-36\" WAIST)","option3":null,"sku":"NCFS00087BK-S","requires_shipping":true,"taxable":true,"featured_image":{"id":6998738993198,"product_id":1902219788334,"position":4,"created_at":"2019-07-20T15:22:41+08:00","updated_at":"2019-10-27T07:14:27+08:00","alt":null,"width":590,"height":590,"src":"https:\/\/cdn.shopify.com\/s\/files\/1\/0040\/3374\/0846\/products\/5_720x_720x_590x_d32024cd-226c-43f6-a699-eb343ab3a4ef.png?v=1572131667","variant_ids":[17071689629742,17071689662510,17071689695278,17071689728046,17071689760814,17071689793582,17071689826350,17071689859118]},"available":true,"name":"50%OFF-Last day promotion-Tactical Waterproof Pants- For Male or Female - Khaki \/ L (34\"-36\" WAIST)","public_title":"Khaki \/ L (34\"-36\" WAIST)","options":["Khaki","L (34\"-36\" WAIST)"],"price":3594,"weight":0,"compare_at_price":5990,"inventory_management":null,"barcode":null,"featured_media":{"alt":null,"id":2290442797102,"position":4,"preview_image":{"aspect_ratio":1.0,"height":590,"width":590,"src":"https:\/\/cdn.shopify.com\/s\/files\/1\/0040\/3374\/0846\/products\/5_720x_720x_590x_d32024cd-226c-43f6-a699-eb343ab3a4ef.png?v=1569407211"}}},{"id":17071689728046,"title":"Khaki \/ XL (36\"-38\" WAIST)","option1":"Khaki","option2":"XL (36\"-38\" WAIST)","option3":null,"sku":"NCFS00087BK-S","requires_shipping":true,"taxable":true,"featured_image":{"id":6998738993198,"product_id":1902219788334,"position":4,"created_at":"2019-07-20T15:22:41+08:00","updated_at":"2019-10-27T07:14:27+08:00","alt":null,"width":590,"height":590,"src":"https:\/\/cdn.shopify.com\/s\/files\/1\/0040\/3374\/0846\/products\/5_720x_720x_590x_d32024cd-226c-43f6-a699-eb343ab3a4ef.png?v=1572131667","variant_ids":[17071689629742,17071689662510,17071689695278,17071689728046,17071689760814,17071689793582,17071689826350,17071689859118]},"available":true,"name":"50%OFF-Last day promotion-Tactical Waterproof Pants- For Male or Female - Khaki \/ XL (36\"-38\" WAIST)","public_title":"Khaki \/ XL (36\"-38\" WAIST)","options":["Khaki","XL (36\"-38\" WAIST)"],"price":3594,"weight":0,"compare_at_price":5990,"inventory_management":null,"barcode":null,"featured_media":{"alt":null,"id":2290442797102,"position":4,"preview_image":{"aspect_ratio":1.0,"height":590,"width":590,"src":"https:\/\/cdn.shopify.com\/s\/files\/1\/0040\/3374\/0846\/products\/5_720x_720x_590x_d32024cd-226c-43f6-a699-eb343ab3a4ef.png?v=1569407211"}}},{"id":17071689760814,"title":"Khaki \/ 2XL (38\"-40\" WAIST)","option1":"Khaki","option2":"2XL (38\"-40\" WAIST)","option3":null,"sku":"NCFS00087BK-S","requires_shipping":true,"taxable":true,"featured_image":{"id":6998738993198,"product_id":1902219788334,"position":4,"created_at":"2019-07-20T15:22:41+08:00","updated_at":"2019-10-27T07:14:27+08:00","alt":null,"width":590,"height":590,"src":"https:\/\/cdn.shopify.com\/s\/files\/1\/0040\/3374\/0846\/products\/5_720x_720x_590x_d32024cd-226c-43f6-a699-eb343ab3a4ef.png?v=1572131667","variant_ids":[17071689629742,17071689662510,17071689695278,17071689728046,17071689760814,17071689793582,17071689826350,17071689859118]},"available":true,"name":"50%OFF-Last day promotion-Tactical Waterproof Pants- For Male or Female - Khaki \/ 2XL (38\"-40\" WAIST)","public_title":"Khaki \/ 2XL (38\"-40\" WAIST)","options":["Khaki","2XL (38\"-40\" WAIST)"],"price":3594,"weight":0,"compare_at_price":5990,"inventory_management":null,"barcode":null,"featured_media":{"alt":null,"id":2290442797102,"position":4,"preview_image":{"aspect_ratio":1.0,"height":590,"width":590,"src":"https:\/\/cdn.shopify.com\/s\/files\/1\/0040\/3374\/0846\/products\/5_720x_720x_590x_d32024cd-226c-43f6-a699-eb343ab3a4ef.png?v=1569407211"}}},{"id":17071689793582,"title":"Khaki \/ 3XL (40\"-42\" WAIST)","option1":"Khaki","option2":"3XL (40\"-42\" WAIST)","option3":null,"sku":"NCFS00087BK-S","requires_shipping":true,"taxable":true,"featured_image":{"id":6998738993198,"product_id":1902219788334,"position":4,"created_at":"2019-07-20T15:22:41+08:00","updated_at":"2019-10-27T07:14:27+08:00","alt":null,"width":590,"height":590,"src":"https:\/\/cdn.shopify.com\/s\/files\/1\/0040\/3374\/0846\/products\/5_720x_720x_590x_d32024cd-226c-43f6-a699-eb343ab3a4ef.png?v=1572131667","variant_ids":[17071689629742,17071689662510,17071689695278,17071689728046,17071689760814,17071689793582,17071689826350,17071689859118]},"available":true,"name":"50%OFF-Last day promotion-Tactical Waterproof Pants- For Male or Female - Khaki \/ 3XL (40\"-42\" WAIST)","public_title":"Khaki \/ 3XL (40\"-42\" WAIST)","options":["Khaki","3XL (40\"-42\" WAIST)"],"price":3594,"weight":0,"compare_at_price":5990,"inventory_management":null,"barcode":null,"featured_media":{"alt":null,"id":2290442797102,"position":4,"preview_image":{"aspect_ratio":1.0,"height":590,"width":590,"src":"https:\/\/cdn.shopify.com\/s\/files\/1\/0040\/3374\/0846\/products\/5_720x_720x_590x_d32024cd-226c-43f6-a699-eb343ab3a4ef.png?v=1569407211"}}},{"id":17071689826350,"title":"Khaki \/ 4XL (42\"-44\" WAIST)","option1":"Khaki","option2":"4XL (42\"-44\" WAIST)","option3":null,"sku":"NCFS00087BK-S","requires_shipping":true,"taxable":true,"featured_image":{"id":6998738993198,"product_id":1902219788334,"position":4,"created_at":"2019-07-20T15:22:41+08:00","updated_at":"2019-10-27T07:14:27+08:00","alt":null,"width":590,"height":590,"src":"https:\/\/cdn.shopify.com\/s\/files\/1\/0040\/3374\/0846\/products\/5_720x_720x_590x_d32024cd-226c-43f6-a699-eb343ab3a4ef.png?v=1572131667","variant_ids":[17071689629742,17071689662510,17071689695278,17071689728046,17071689760814,17071689793582,17071689826350,17071689859118]},"available":true,"name":"50%OFF-Last day promotion-Tactical Waterproof Pants- For Male or Female - Khaki \/ 4XL (42\"-44\" WAIST)","public_title":"Khaki \/ 4XL (42\"-44\" WAIST)","options":["Khaki","4XL (42\"-44\" WAIST)"],"price":3594,"weight":0,"compare_at_price":5990,"inventory_management":null,"barcode":null,"featured_media":{"alt":null,"id":2290442797102,"position":4,"preview_image":{"aspect_ratio":1.0,"height":590,"width":590,"src":"https:\/\/cdn.shopify.com\/s\/files\/1\/0040\/3374\/0846\/products\/5_720x_720x_590x_d32024cd-226c-43f6-a699-eb343ab3a4ef.png?v=1569407211"}}},{"id":17071689859118,"title":"Khaki \/ TACTICAL NYLON BELT","option1":"Khaki","option2":"TACTICAL NYLON BELT","option3":null,"sku":"NCFS00087BK-S","requires_shipping":true,"taxable":true,"featured_image":{"id":6998738993198,"product_id":1902219788334,"position":4,"created_at":"2019-07-20T15:22:41+08:00","updated_at":"2019-10-27T07:14:27+08:00","alt":null,"width":590,"height":590,"src":"https:\/\/cdn.shopify.com\/s\/files\/1\/0040\/3374\/0846\/products\/5_720x_720x_590x_d32024cd-226c-43f6-a699-eb343ab3a4ef.png?v=1572131667","variant_ids":[17071689629742,17071689662510,17071689695278,17071689728046,17071689760814,17071689793582,17071689826350,17071689859118]},"available":true,"name":"50%OFF-Last day promotion-Tactical Waterproof Pants- For Male or Female - Khaki \/ TACTICAL NYLON BELT","public_title":"Khaki \/ TACTICAL NYLON BELT","options":["Khaki","TACTICAL NYLON BELT"],"price":3594,"weight":0,"compare_at_price":5990,"inventory_management":null,"barcode":null,"featured_media":{"alt":null,"id":2290442797102,"position":4,"preview_image":{"aspect_ratio":1.0,"height":590,"width":590,"src":"https:\/\/cdn.shopify.com\/s\/files\/1\/0040\/3374\/0846\/products\/5_720x_720x_590x_d32024cd-226c-43f6-a699-eb343ab3a4ef.png?v=1569407211"}}},{"id":17071689891886,"title":"Green \/ S (30\"-32\" WAIST)","option1":"Green","option2":"S (30\"-32\" WAIST)","option3":null,"sku":"NCFS00087BK-S","requires_shipping":true,"taxable":true,"featured_image":{"id":6998738927662,"product_id":1902219788334,"position":2,"created_at":"2019-07-20T15:22:41+08:00","updated_at":"2019-10-27T07:14:27+08:00","alt":null,"width":720,"height":720,"src":"https:\/\/cdn.shopify.com\/s\/files\/1\/0040\/3374\/0846\/products\/369.png?v=1572131667","variant_ids":[17071689367598,17071689400366,17071689433134,17071689465902,17071689498670,17071689531438,17071689564206,17071689596974,17071689891886,17071689924654,17071689990190,17071690022958,17071690055726,17071690121262,17071690186798,17071690219566,17071690252334,17071690285102,17071690317870,17071690350638,17071690383406,17071690416174,17071690448942,17071690481710]},"available":true,"name":"50%OFF-Last day promotion-Tactical Waterproof Pants- For Male or Female - Green \/ S (30\"-32\" WAIST)","public_title":"Green \/ S (30\"-32\" WAIST)","options":["Green","S (30\"-32\" WAIST)"],"price":3594,"weight":0,"compare_at_price":5990,"inventory_management":null,"barcode":null,"featured_media":{"alt":null,"id":2290442731566,"position":2,"preview_image":{"aspect_ratio":1.0,"height":720,"width":720,"src":"https:\/\/cdn.shopify.com\/s\/files\/1\/0040\/3374\/0846\/products\/369.png?v=1569407211"}}},{"id":17071689924654,"title":"Green \/ M (32\"-34\" WAIST)","option1":"Green","option2":"M (32\"-34\" WAIST)","option3":null,"sku":"NCFS00087BK-S","requires_shipping":true,"taxable":true,"featured_image":{"id":6998738927662,"product_id":1902219788334,"position":2,"created_at":"2019-07-20T15:22:41+08:00","updated_at":"2019-10-27T07:14:27+08:00","alt":null,"width":720,"height":720,"src":"https:\/\/cdn.shopify.com\/s\/files\/1\/0040\/3374\/0846\/products\/369.png?v=1572131667","variant_ids":[17071689367598,17071689400366,17071689433134,17071689465902,17071689498670,17071689531438,17071689564206,17071689596974,17071689891886,17071689924654,17071689990190,17071690022958,17071690055726,17071690121262,17071690186798,17071690219566,17071690252334,17071690285102,17071690317870,17071690350638,17071690383406,17071690416174,17071690448942,17071690481710]},"available":true,"name":"50%OFF-Last day promotion-Tactical Waterproof Pants- For Male or Female - Green \/ M (32\"-34\" WAIST)","public_title":"Green \/ M (32\"-34\" WAIST)","options":["Green","M (32\"-34\" WAIST)"],"price":3594,"weight":0,"compare_at_price":5990,"inventory_management":null,"barcode":null,"featured_media":{"alt":null,"id":2290442731566,"position":2,"preview_image":{"aspect_ratio":1.0,"height":720,"width":720,"src":"https:\/\/cdn.shopify.com\/s\/files\/1\/0040\/3374\/0846\/products\/369.png?v=1569407211"}}},{"id":17071689990190,"title":"Green \/ L (34\"-36\" WAIST)","option1":"Green","option2":"L (34\"-36\" WAIST)","option3":null,"sku":"NCFS00087BK-S","requires_shipping":true,"taxable":true,"featured_image":{"id":6998738927662,"product_id":1902219788334,"position":2,"created_at":"2019-07-20T15:22:41+08:00","updated_at":"2019-10-27T07:14:27+08:00","alt":null,"width":720,"height":720,"src":"https:\/\/cdn.shopify.com\/s\/files\/1\/0040\/3374\/0846\/products\/369.png?v=1572131667","variant_ids":[17071689367598,17071689400366,17071689433134,17071689465902,17071689498670,17071689531438,17071689564206,17071689596974,17071689891886,17071689924654,17071689990190,17071690022958,17071690055726,17071690121262,17071690186798,17071690219566,17071690252334,17071690285102,17071690317870,17071690350638,17071690383406,17071690416174,17071690448942,17071690481710]},"available":true,"name":"50%OFF-Last day promotion-Tactical Waterproof Pants- For Male or Female - Green \/ L (34\"-36\" WAIST)","public_title":"Green \/ L (34\"-36\" WAIST)","options":["Green","L (34\"-36\" WAIST)"],"price":3594,"weight":0,"compare_at_price":5990,"inventory_management":null,"barcode":null,"featured_media":{"alt":null,"id":2290442731566,"position":2,"preview_image":{"aspect_ratio":1.0,"height":720,"width":720,"src":"https:\/\/cdn.shopify.com\/s\/files\/1\/0040\/3374\/0846\/products\/369.png?v=1569407211"}}},{"id":17071690022958,"title":"Green \/ XL (36\"-38\" WAIST)","option1":"Green","option2":"XL (36\"-38\" WAIST)","option3":null,"sku":"NCFS00087BK-S","requires_shipping":true,"taxable":true,"featured_image":{"id":6998738927662,"product_id":1902219788334,"position":2,"created_at":"2019-07-20T15:22:41+08:00","updated_at":"2019-10-27T07:14:27+08:00","alt":null,"width":720,"height":720,"src":"https:\/\/cdn.shopify.com\/s\/files\/1\/0040\/3374\/0846\/products\/369.png?v=1572131667","variant_ids":[17071689367598,17071689400366,17071689433134,17071689465902,17071689498670,17071689531438,17071689564206,17071689596974,17071689891886,17071689924654,17071689990190,17071690022958,17071690055726,17071690121262,17071690186798,17071690219566,17071690252334,17071690285102,17071690317870,17071690350638,17071690383406,17071690416174,17071690448942,17071690481710]},"available":true,"name":"50%OFF-Last day promotion-Tactical Waterproof Pants- For Male or Female - Green \/ XL (36\"-38\" WAIST)","public_title":"Green \/ XL (36\"-38\" WAIST)","options":["Green","XL (36\"-38\" WAIST)"],"price":3594,"weight":0,"compare_at_price":5990,"inventory_management":null,"barcode":null,"featured_media":{"alt":null,"id":2290442731566,"position":2,"preview_image":{"aspect_ratio":1.0,"height":720,"width":720,"src":"https:\/\/cdn.shopify.com\/s\/files\/1\/0040\/3374\/0846\/products\/369.png?v=1569407211"}}},{"id":17071690055726,"title":"Green \/ 2XL (38\"-40\" WAIST)","option1":"Green","option2":"2XL (38\"-40\" WAIST)","option3":null,"sku":"NCFS00087BK-S","requires_shipping":true,"taxable":true,"featured_image":{"id":6998738927662,"product_id":1902219788334,"position":2,"created_at":"2019-07-20T15:22:41+08:00","updated_at":"2019-10-27T07:14:27+08:00","alt":null,"width":720,"height":720,"src":"https:\/\/cdn.shopify.com\/s\/files\/1\/0040\/3374\/0846\/products\/369.png?v=1572131667","variant_ids":[17071689367598,17071689400366,17071689433134,17071689465902,17071689498670,17071689531438,17071689564206,17071689596974,17071689891886,17071689924654,17071689990190,17071690022958,17071690055726,17071690121262,17071690186798,17071690219566,17071690252334,17071690285102,17071690317870,17071690350638,17071690383406,17071690416174,17071690448942,17071690481710]},"available":true,"name":"50%OFF-Last day promotion-Tactical Waterproof Pants- For Male or Female - Green \/ 2XL (38\"-40\" WAIST)","public_title":"Green \/ 2XL (38\"-40\" WAIST)","options":["Green","2XL (38\"-40\" WAIST)"],"price":3594,"weight":0,"compare_at_price":5990,"inventory_management":null,"barcode":null,"featured_media":{"alt":null,"id":2290442731566,"position":2,"preview_image":{"aspect_ratio":1.0,"height":720,"width":720,"src":"https:\/\/cdn.shopify.com\/s\/files\/1\/0040\/3374\/0846\/products\/369.png?v=1569407211"}}},{"id":17071690121262,"title":"Green \/ 3XL (40\"-42\" WAIST)","option1":"Green","option2":"3XL (40\"-42\" WAIST)","option3":null,"sku":"NCFS00087BK-S","requires_shipping":true,"taxable":true,"featured_image":{"id":6998738927662,"product_id":1902219788334,"position":2,"created_at":"2019-07-20T15:22:41+08:00","updated_at":"2019-10-27T07:14:27+08:00","alt":null,"width":720,"height":720,"src":"https:\/\/cdn.shopify.com\/s\/files\/1\/0040\/3374\/0846\/products\/369.png?v=1572131667","variant_ids":[17071689367598,17071689400366,17071689433134,17071689465902,17071689498670,17071689531438,17071689564206,17071689596974,17071689891886,17071689924654,17071689990190,17071690022958,17071690055726,17071690121262,17071690186798,17071690219566,17071690252334,17071690285102,17071690317870,17071690350638,17071690383406,17071690416174,17071690448942,17071690481710]},"available":true,"name":"50%OFF-Last day promotion-Tactical Waterproof Pants- For Male or Female - Green \/ 3XL (40\"-42\" WAIST)","public_title":"Green \/ 3XL (40\"-42\" WAIST)","options":["Green","3XL (40\"-42\" WAIST)"],"price":3594,"weight":0,"compare_at_price":5990,"inventory_management":null,"barcode":null,"featured_media":{"alt":null,"id":2290442731566,"position":2,"preview_image":{"aspect_ratio":1.0,"height":720,"width":720,"src":"https:\/\/cdn.shopify.com\/s\/files\/1\/0040\/3374\/0846\/products\/369.png?v=1569407211"}}},{"id":17071690186798,"title":"Green \/ 4XL (42\"-44\" WAIST)","option1":"Green","option2":"4XL (42\"-44\" WAIST)","option3":null,"sku":"NCFS00087BK-S","requires_shipping":true,"taxable":true,"featured_image":{"id":6998738927662,"product_id":1902219788334,"position":2,"created_at":"2019-07-20T15:22:41+08:00","updated_at":"2019-10-27T07:14:27+08:00","alt":null,"width":720,"height":720,"src":"https:\/\/cdn.shopify.com\/s\/files\/1\/0040\/3374\/0846\/products\/369.png?v=1572131667","variant_ids":[17071689367598,17071689400366,17071689433134,17071689465902,17071689498670,17071689531438,17071689564206,17071689596974,17071689891886,17071689924654,17071689990190,17071690022958,17071690055726,17071690121262,17071690186798,17071690219566,17071690252334,17071690285102,17071690317870,17071690350638,17071690383406,17071690416174,17071690448942,17071690481710]},"available":true,"name":"50%OFF-Last day promotion-Tactical Waterproof Pants- For Male or Female - Green \/ 4XL (42\"-44\" WAIST)","public_title":"Green \/ 4XL (42\"-44\" WAIST)","options":["Green","4XL (42\"-44\" WAIST)"],"price":3594,"weight":0,"compare_at_price":5990,"inventory_management":null,"barcode":null,"featured_media":{"alt":null,"id":2290442731566,"position":2,"preview_image":{"aspect_ratio":1.0,"height":720,"width":720,"src":"https:\/\/cdn.shopify.com\/s\/files\/1\/0040\/3374\/0846\/products\/369.png?v=1569407211"}}},{"id":17071690219566,"title":"Green \/ TACTICAL NYLON BELT","option1":"Green","option2":"TACTICAL NYLON BELT","option3":null,"sku":"NCFS00087BK-S","requires_shipping":true,"taxable":true,"featured_image":{"id":6998738927662,"product_id":1902219788334,"position":2,"created_at":"2019-07-20T15:22:41+08:00","updated_at":"2019-10-27T07:14:27+08:00","alt":null,"width":720,"height":720,"src":"https:\/\/cdn.shopify.com\/s\/files\/1\/0040\/3374\/0846\/products\/369.png?v=1572131667","variant_ids":[17071689367598,17071689400366,17071689433134,17071689465902,17071689498670,17071689531438,17071689564206,17071689596974,17071689891886,17071689924654,17071689990190,17071690022958,17071690055726,17071690121262,17071690186798,17071690219566,17071690252334,17071690285102,17071690317870,17071690350638,17071690383406,17071690416174,17071690448942,17071690481710]},"available":true,"name":"50%OFF-Last day promotion-Tactical Waterproof Pants- For Male or Female - Green \/ TACTICAL NYLON BELT","public_title":"Green \/ TACTICAL NYLON BELT","options":["Green","TACTICAL NYLON BELT"],"price":3594,"weight":0,"compare_at_price":5990,"inventory_management":null,"barcode":null,"featured_media":{"alt":null,"id":2290442731566,"position":2,"preview_image":{"aspect_ratio":1.0,"height":720,"width":720,"src":"https:\/\/cdn.shopify.com\/s\/files\/1\/0040\/3374\/0846\/products\/369.png?v=1569407211"}}},{"id":17071690252334,"title":"Grey \/ S (30\"-32\" WAIST)","option1":"Grey","option2":"S (30\"-32\" WAIST)","option3":null,"sku":"NCFS00087BK-S","requires_shipping":true,"taxable":true,"featured_image":{"id":6998738927662,"product_id":1902219788334,"position":2,"created_at":"2019-07-20T15:22:41+08:00","updated_at":"2019-10-27T07:14:27+08:00","alt":null,"width":720,"height":720,"src":"https:\/\/cdn.shopify.com\/s\/files\/1\/0040\/3374\/0846\/products\/369.png?v=1572131667","variant_ids":[17071689367598,17071689400366,17071689433134,17071689465902,17071689498670,17071689531438,17071689564206,17071689596974,17071689891886,17071689924654,17071689990190,17071690022958,17071690055726,17071690121262,17071690186798,17071690219566,17071690252334,17071690285102,17071690317870,17071690350638,17071690383406,17071690416174,17071690448942,17071690481710]},"available":true,"name":"50%OFF-Last day promotion-Tactical Waterproof Pants- For Male or Female - Grey \/ S (30\"-32\" WAIST)","public_title":"Grey \/ S (30\"-32\" WAIST)","options":["Grey","S (30\"-32\" WAIST)"],"price":3594,"weight":0,"compare_at_price":5990,"inventory_management":null,"barcode":null,"featured_media":{"alt":null,"id":2290442731566,"position":2,"preview_image":{"aspect_ratio":1.0,"height":720,"width":720,"src":"https:\/\/cdn.shopify.com\/s\/files\/1\/0040\/3374\/0846\/products\/369.png?v=1569407211"}}},{"id":17071690285102,"title":"Grey \/ M (32\"-34\" WAIST)","option1":"Grey","option2":"M (32\"-34\" WAIST)","option3":null,"sku":"NCFS00087BK-S","requires_shipping":true,"taxable":true,"featured_image":{"id":6998738927662,"product_id":1902219788334,"position":2,"created_at":"2019-07-20T15:22:41+08:00","updated_at":"2019-10-27T07:14:27+08:00","alt":null,"width":720,"height":720,"src":"https:\/\/cdn.shopify.com\/s\/files\/1\/0040\/3374\/0846\/products\/369.png?v=1572131667","variant_ids":[17071689367598,17071689400366,17071689433134,17071689465902,17071689498670,17071689531438,17071689564206,17071689596974,17071689891886,17071689924654,17071689990190,17071690022958,17071690055726,17071690121262,17071690186798,17071690219566,17071690252334,17071690285102,17071690317870,17071690350638,17071690383406,17071690416174,17071690448942,17071690481710]},"available":true,"name":"50%OFF-Last day promotion-Tactical Waterproof Pants- For Male or Female - Grey \/ M (32\"-34\" WAIST)","public_title":"Grey \/ M (32\"-34\" WAIST)","options":["Grey","M (32\"-34\" WAIST)"],"price":3594,"weight":0,"compare_at_price":5990,"inventory_management":null,"barcode":null,"featured_media":{"alt":null,"id":2290442731566,"position":2,"preview_image":{"aspect_ratio":1.0,"height":720,"width":720,"src":"https:\/\/cdn.shopify.com\/s\/files\/1\/0040\/3374\/0846\/products\/369.png?v=1569407211"}}},{"id":17071690317870,"title":"Grey \/ L (34\"-36\" WAIST)","option1":"Grey","option2":"L (34\"-36\" WAIST)","option3":null,"sku":"NCFS00087BK-S","requires_shipping":true,"taxable":true,"featured_image":{"id":6998738927662,"product_id":1902219788334,"position":2,"created_at":"2019-07-20T15:22:41+08:00","updated_at":"2019-10-27T07:14:27+08:00","alt":null,"width":720,"height":720,"src":"https:\/\/cdn.shopify.com\/s\/files\/1\/0040\/3374\/0846\/products\/369.png?v=1572131667","variant_ids":[17071689367598,17071689400366,17071689433134,17071689465902,17071689498670,17071689531438,17071689564206,17071689596974,17071689891886,17071689924654,17071689990190,17071690022958,17071690055726,17071690121262,17071690186798,17071690219566,17071690252334,17071690285102,17071690317870,17071690350638,17071690383406,17071690416174,17071690448942,17071690481710]},"available":true,"name":"50%OFF-Last day promotion-Tactical Waterproof Pants- For Male or Female - Grey \/ L (34\"-36\" WAIST)","public_title":"Grey \/ L (34\"-36\" WAIST)","options":["Grey","L (34\"-36\" WAIST)"],"price":3594,"weight":0,"compare_at_price":5990,"inventory_management":null,"barcode":null,"featured_media":{"alt":null,"id":2290442731566,"position":2,"preview_image":{"aspect_ratio":1.0,"height":720,"width":720,"src":"https:\/\/cdn.shopify.com\/s\/files\/1\/0040\/3374\/0846\/products\/369.png?v=1569407211"}}},{"id":17071690350638,"title":"Grey \/ XL (36\"-38\" WAIST)","option1":"Grey","option2":"XL (36\"-38\" WAIST)","option3":null,"sku":"NCFS00087BK-S","requires_shipping":true,"taxable":true,"featured_image":{"id":6998738927662,"product_id":1902219788334,"position":2,"created_at":"2019-07-20T15:22:41+08:00","updated_at":"2019-10-27T07:14:27+08:00","alt":null,"width":720,"height":720,"src":"https:\/\/cdn.shopify.com\/s\/files\/1\/0040\/3374\/0846\/products\/369.png?v=1572131667","variant_ids":[17071689367598,17071689400366,17071689433134,17071689465902,17071689498670,17071689531438,17071689564206,17071689596974,17071689891886,17071689924654,17071689990190,17071690022958,17071690055726,17071690121262,17071690186798,17071690219566,17071690252334,17071690285102,17071690317870,17071690350638,17071690383406,17071690416174,17071690448942,17071690481710]},"available":true,"name":"50%OFF-Last day promotion-Tactical Waterproof Pants- For Male or Female - Grey \/ XL (36\"-38\" WAIST)","public_title":"Grey \/ XL (36\"-38\" WAIST)","options":["Grey","XL (36\"-38\" WAIST)"],"price":3594,"weight":0,"compare_at_price":5990,"inventory_management":null,"barcode":null,"featured_media":{"alt":null,"id":2290442731566,"position":2,"preview_image":{"aspect_ratio":1.0,"height":720,"width":720,"src":"https:\/\/cdn.shopify.com\/s\/files\/1\/0040\/3374\/0846\/products\/369.png?v=1569407211"}}},{"id":17071690383406,"title":"Grey \/ 2XL (38\"-40\" WAIST)","option1":"Grey","option2":"2XL (38\"-40\" WAIST)","option3":null,"sku":"NCFS00087BK-S","requires_shipping":true,"taxable":true,"featured_image":{"id":6998738927662,"product_id":1902219788334,"position":2,"created_at":"2019-07-20T15:22:41+08:00","updated_at":"2019-10-27T07:14:27+08:00","alt":null,"width":720,"height":720,"src":"https:\/\/cdn.shopify.com\/s\/files\/1\/0040\/3374\/0846\/products\/369.png?v=1572131667","variant_ids":[17071689367598,17071689400366,17071689433134,17071689465902,17071689498670,17071689531438,17071689564206,17071689596974,17071689891886,17071689924654,17071689990190,17071690022958,17071690055726,17071690121262,17071690186798,17071690219566,17071690252334,17071690285102,17071690317870,17071690350638,17071690383406,17071690416174,17071690448942,17071690481710]},"available":true,"name":"50%OFF-Last day promotion-Tactical Waterproof Pants- For Male or Female - Grey \/ 2XL (38\"-40\" WAIST)","public_title":"Grey \/ 2XL (38\"-40\" WAIST)","options":["Grey","2XL (38\"-40\" WAIST)"],"price":3594,"weight":0,"compare_at_price":5990,"inventory_management":null,"barcode":null,"featured_media":{"alt":null,"id":2290442731566,"position":2,"preview_image":{"aspect_ratio":1.0,"height":720,"width":720,"src":"https:\/\/cdn.shopify.com\/s\/files\/1\/0040\/3374\/0846\/products\/369.png?v=1569407211"}}},{"id":17071690416174,"title":"Grey \/ 3XL (40\"-42\" WAIST)","option1":"Grey","option2":"3XL (40\"-42\" WAIST)","option3":null,"sku":"NCFS00087BK-S","requires_shipping":true,"taxable":true,"featured_image":{"id":6998738927662,"product_id":1902219788334,"position":2,"created_at":"2019-07-20T15:22:41+08:00","updated_at":"2019-10-27T07:14:27+08:00","alt":null,"width":720,"height":720,"src":"https:\/\/cdn.shopify.com\/s\/files\/1\/0040\/3374\/0846\/products\/369.png?v=1572131667","variant_ids":[17071689367598,17071689400366,17071689433134,17071689465902,17071689498670,17071689531438,17071689564206,17071689596974,17071689891886,17071689924654,17071689990190,17071690022958,17071690055726,17071690121262,17071690186798,17071690219566,17071690252334,17071690285102,17071690317870,17071690350638,17071690383406,17071690416174,17071690448942,17071690481710]},"available":true,"name":"50%OFF-Last day promotion-Tactical Waterproof Pants- For Male or Female - Grey \/ 3XL (40\"-42\" WAIST)","public_title":"Grey \/ 3XL (40\"-42\" WAIST)","options":["Grey","3XL (40\"-42\" WAIST)"],"price":3594,"weight":0,"compare_at_price":5990,"inventory_management":null,"barcode":null,"featured_media":{"alt":null,"id":2290442731566,"position":2,"preview_image":{"aspect_ratio":1.0,"height":720,"width":720,"src":"https:\/\/cdn.shopify.com\/s\/files\/1\/0040\/3374\/0846\/products\/369.png?v=1569407211"}}},{"id":17071690448942,"title":"Grey \/ 4XL (42\"-44\" WAIST)","option1":"Grey","option2":"4XL (42\"-44\" WAIST)","option3":null,"sku":"NCFS00087BK-S","requires_shipping":true,"taxable":true,"featured_image":{"id":6998738927662,"product_id":1902219788334,"position":2,"created_at":"2019-07-20T15:22:41+08:00","updated_at":"2019-10-27T07:14:27+08:00","alt":null,"width":720,"height":720,"src":"https:\/\/cdn.shopify.com\/s\/files\/1\/0040\/3374\/0846\/products\/369.png?v=1572131667","variant_ids":[17071689367598,17071689400366,17071689433134,17071689465902,17071689498670,17071689531438,17071689564206,17071689596974,17071689891886,17071689924654,17071689990190,17071690022958,17071690055726,17071690121262,17071690186798,17071690219566,17071690252334,17071690285102,17071690317870,17071690350638,17071690383406,17071690416174,17071690448942,17071690481710]},"available":true,"name":"50%OFF-Last day promotion-Tactical Waterproof Pants- For Male or Female - Grey \/ 4XL (42\"-44\" WAIST)","public_title":"Grey \/ 4XL (42\"-44\" WAIST)","options":["Grey","4XL (42\"-44\" WAIST)"],"price":3594,"weight":0,"compare_at_price":5990,"inventory_management":null,"barcode":null,"featured_media":{"alt":null,"id":2290442731566,"position":2,"preview_image":{"aspect_ratio":1.0,"height":720,"width":720,"src":"https:\/\/cdn.shopify.com\/s\/files\/1\/0040\/3374\/0846\/products\/369.png?v=1569407211"}}},{"id":17071690481710,"title":"Grey \/ TACTICAL NYLON BELT","option1":"Grey","option2":"TACTICAL NYLON BELT","option3":null,"sku":"NCFS00087BK-S","requires_shipping":true,"taxable":true,"featured_image":{"id":6998738927662,"product_id":1902219788334,"position":2,"created_at":"2019-07-20T15:22:41+08:00","updated_at":"2019-10-27T07:14:27+08:00","alt":null,"width":720,"height":720,"src":"https:\/\/cdn.shopify.com\/s\/files\/1\/0040\/3374\/0846\/products\/369.png?v=1572131667","variant_ids":[17071689367598,17071689400366,17071689433134,17071689465902,17071689498670,17071689531438,17071689564206,17071689596974,17071689891886,17071689924654,17071689990190,17071690022958,17071690055726,17071690121262,17071690186798,17071690219566,17071690252334,17071690285102,17071690317870,17071690350638,17071690383406,17071690416174,17071690448942,17071690481710]},"available":true,"name":"50%OFF-Last day promotion-Tactical Waterproof Pants- For Male or Female - Grey \/ TACTICAL NYLON BELT","public_title":"Grey \/ TACTICAL NYLON BELT","options":["Grey","TACTICAL NYLON BELT"],"price":3594,"weight":0,"compare_at_price":5990,"inventory_management":null,"barcode":null,"featured_media":{"alt":null,"id":2290442731566,"position":2,"preview_image":{"aspect_ratio":1.0,"height":720,"width":720,"src":"https:\/\/cdn.shopify.com\/s\/files\/1\/0040\/3374\/0846\/products\/369.png?v=1569407211"}}},{"id":17071690514478,"title":"Navy Blue \/ S (30\"-32\" WAIST)","option1":"Navy Blue","option2":"S (30\"-32\" WAIST)","option3":null,"sku":"NCFS00087BK-S","requires_shipping":true,"taxable":true,"featured_image":{"id":6998739124270,"product_id":1902219788334,"position":8,"created_at":"2019-07-20T15:22:41+08:00","updated_at":"2020-02-04T21:15:56+08:00","alt":null,"width":720,"height":720,"src":"https:\/\/cdn.shopify.com\/s\/files\/1\/0040\/3374\/0846\/products\/QQ_20190613103526_720x_b05e8e3a-854f-47c8-8f26-e6940240d0ba.png?v=1580822156","variant_ids":[17071690514478,17071690547246,17071690580014,17071690612782,17071690645550,17071690678318,17071690711086,17071690743854]},"available":true,"name":"50%OFF-Last day promotion-Tactical Waterproof Pants- For Male or Female - Navy Blue \/ S (30\"-32\" WAIST)","public_title":"Navy Blue \/ S (30\"-32\" WAIST)","options":["Navy Blue","S (30\"-32\" WAIST)"],"price":3594,"weight":0,"compare_at_price":5990,"inventory_management":null,"barcode":null,"featured_media":{"alt":null,"id":2290442928174,"position":8,"preview_image":{"aspect_ratio":1.0,"height":720,"width":720,"src":"https:\/\/cdn.shopify.com\/s\/files\/1\/0040\/3374\/0846\/products\/QQ_20190613103526_720x_b05e8e3a-854f-47c8-8f26-e6940240d0ba.png?v=1580822155"}}},{"id":17071690547246,"title":"Navy Blue \/ M (32\"-34\" WAIST)","option1":"Navy Blue","option2":"M (32\"-34\" WAIST)","option3":null,"sku":"NCFS00087BK-S","requires_shipping":true,"taxable":true,"featured_image":{"id":6998739124270,"product_id":1902219788334,"position":8,"created_at":"2019-07-20T15:22:41+08:00","updated_at":"2020-02-04T21:15:56+08:00","alt":null,"width":720,"height":720,"src":"https:\/\/cdn.shopify.com\/s\/files\/1\/0040\/3374\/0846\/products\/QQ_20190613103526_720x_b05e8e3a-854f-47c8-8f26-e6940240d0ba.png?v=1580822156","variant_ids":[17071690514478,17071690547246,17071690580014,17071690612782,17071690645550,17071690678318,17071690711086,17071690743854]},"available":true,"name":"50%OFF-Last day promotion-Tactical Waterproof Pants- For Male or Female - Navy Blue \/ M (32\"-34\" WAIST)","public_title":"Navy Blue \/ M (32\"-34\" WAIST)","options":["Navy Blue","M (32\"-34\" WAIST)"],"price":3594,"weight":0,"compare_at_price":5990,"inventory_management":null,"barcode":null,"featured_media":{"alt":null,"id":2290442928174,"position":8,"preview_image":{"aspect_ratio":1.0,"height":720,"width":720,"src":"https:\/\/cdn.shopify.com\/s\/files\/1\/0040\/3374\/0846\/products\/QQ_20190613103526_720x_b05e8e3a-854f-47c8-8f26-e6940240d0ba.png?v=1580822155"}}},{"id":17071690580014,"title":"Navy Blue \/ L (34\"-36\" WAIST)","option1":"Navy Blue","option2":"L (34\"-36\" WAIST)","option3":null,"sku":"NCFS00087BK-S","requires_shipping":true,"taxable":true,"featured_image":{"id":6998739124270,"product_id":1902219788334,"position":8,"created_at":"2019-07-20T15:22:41+08:00","updated_at":"2020-02-04T21:15:56+08:00","alt":null,"width":720,"height":720,"src":"https:\/\/cdn.shopify.com\/s\/files\/1\/0040\/3374\/0846\/products\/QQ_20190613103526_720x_b05e8e3a-854f-47c8-8f26-e6940240d0ba.png?v=1580822156","variant_ids":[17071690514478,17071690547246,17071690580014,17071690612782,17071690645550,17071690678318,17071690711086,17071690743854]},"available":true,"name":"50%OFF-Last day promotion-Tactical Waterproof Pants- For Male or Female - Navy Blue \/ L (34\"-36\" WAIST)","public_title":"Navy Blue \/ L (34\"-36\" WAIST)","options":["Navy Blue","L (34\"-36\" WAIST)"],"price":3594,"weight":0,"compare_at_price":5990,"inventory_management":null,"barcode":null,"featured_media":{"alt":null,"id":2290442928174,"position":8,"preview_image":{"aspect_ratio":1.0,"height":720,"width":720,"src":"https:\/\/cdn.shopify.com\/s\/files\/1\/0040\/3374\/0846\/products\/QQ_20190613103526_720x_b05e8e3a-854f-47c8-8f26-e6940240d0ba.png?v=1580822155"}}},{"id":17071690612782,"title":"Navy Blue \/ XL (36\"-38\" WAIST)","option1":"Navy Blue","option2":"XL (36\"-38\" WAIST)","option3":null,"sku":"NCFS00087BK-S","requires_shipping":true,"taxable":true,"featured_image":{"id":6998739124270,"product_id":1902219788334,"position":8,"created_at":"2019-07-20T15:22:41+08:00","updated_at":"2020-02-04T21:15:56+08:00","alt":null,"width":720,"height":720,"src":"https:\/\/cdn.shopify.com\/s\/files\/1\/0040\/3374\/0846\/products\/QQ_20190613103526_720x_b05e8e3a-854f-47c8-8f26-e6940240d0ba.png?v=1580822156","variant_ids":[17071690514478,17071690547246,17071690580014,17071690612782,17071690645550,17071690678318,17071690711086,17071690743854]},"available":true,"name":"50%OFF-Last day promotion-Tactical Waterproof Pants- For Male or Female - Navy Blue \/ XL (36\"-38\" WAIST)","public_title":"Navy Blue \/ XL (36\"-38\" WAIST)","options":["Navy Blue","XL (36\"-38\" WAIST)"],"price":3594,"weight":0,"compare_at_price":5990,"inventory_management":null,"barcode":null,"featured_media":{"alt":null,"id":2290442928174,"position":8,"preview_image":{"aspect_ratio":1.0,"height":720,"width":720,"src":"https:\/\/cdn.shopify.com\/s\/files\/1\/0040\/3374\/0846\/products\/QQ_20190613103526_720x_b05e8e3a-854f-47c8-8f26-e6940240d0ba.png?v=1580822155"}}},{"id":17071690645550,"title":"Navy Blue \/ 2XL (38\"-40\" WAIST)","option1":"Navy Blue","option2":"2XL (38\"-40\" WAIST)","option3":null,"sku":"NCFS00087BK-S","requires_shipping":true,"taxable":true,"featured_image":{"id":6998739124270,"product_id":1902219788334,"position":8,"created_at":"2019-07-20T15:22:41+08:00","updated_at":"2020-02-04T21:15:56+08:00","alt":null,"width":720,"height":720,"src":"https:\/\/cdn.shopify.com\/s\/files\/1\/0040\/3374\/0846\/products\/QQ_20190613103526_720x_b05e8e3a-854f-47c8-8f26-e6940240d0ba.png?v=1580822156","variant_ids":[17071690514478,17071690547246,17071690580014,17071690612782,17071690645550,17071690678318,17071690711086,17071690743854]},"available":true,"name":"50%OFF-Last day promotion-Tactical Waterproof Pants- For Male or Female - Navy Blue \/ 2XL (38\"-40\" WAIST)","public_title":"Navy Blue \/ 2XL (38\"-40\" WAIST)","options":["Navy Blue","2XL (38\"-40\" WAIST)"],"price":3594,"weight":0,"compare_at_price":5990,"inventory_management":null,"barcode":null,"featured_media":{"alt":null,"id":2290442928174,"position":8,"preview_image":{"aspect_ratio":1.0,"height":720,"width":720,"src":"https:\/\/cdn.shopify.com\/s\/files\/1\/0040\/3374\/0846\/products\/QQ_20190613103526_720x_b05e8e3a-854f-47c8-8f26-e6940240d0ba.png?v=1580822155"}}},{"id":17071690678318,"title":"Navy Blue \/ 3XL (40\"-42\" WAIST)","option1":"Navy Blue","option2":"3XL (40\"-42\" WAIST)","option3":null,"sku":"NCFS00087BK-S","requires_shipping":true,"taxable":true,"featured_image":{"id":6998739124270,"product_id":1902219788334,"position":8,"created_at":"2019-07-20T15:22:41+08:00","updated_at":"2020-02-04T21:15:56+08:00","alt":null,"width":720,"height":720,"src":"https:\/\/cdn.shopify.com\/s\/files\/1\/0040\/3374\/0846\/products\/QQ_20190613103526_720x_b05e8e3a-854f-47c8-8f26-e6940240d0ba.png?v=1580822156","variant_ids":[17071690514478,17071690547246,17071690580014,17071690612782,17071690645550,17071690678318,17071690711086,17071690743854]},"available":true,"name":"50%OFF-Last day promotion-Tactical Waterproof Pants- For Male or Female - Navy Blue \/ 3XL (40\"-42\" WAIST)","public_title":"Navy Blue \/ 3XL (40\"-42\" WAIST)","options":["Navy Blue","3XL (40\"-42\" WAIST)"],"price":3594,"weight":0,"compare_at_price":5990,"inventory_management":null,"barcode":null,"featured_media":{"alt":null,"id":2290442928174,"position":8,"preview_image":{"aspect_ratio":1.0,"height":720,"width":720,"src":"https:\/\/cdn.shopify.com\/s\/files\/1\/0040\/3374\/0846\/products\/QQ_20190613103526_720x_b05e8e3a-854f-47c8-8f26-e6940240d0ba.png?v=1580822155"}}},{"id":17071690711086,"title":"Navy Blue \/ 4XL (42\"-44\" WAIST)","option1":"Navy Blue","option2":"4XL (42\"-44\" WAIST)","option3":null,"sku":"NCFS00087BK-S","requires_shipping":true,"taxable":true,"featured_image":{"id":6998739124270,"product_id":1902219788334,"position":8,"created_at":"2019-07-20T15:22:41+08:00","updated_at":"2020-02-04T21:15:56+08:00","alt":null,"width":720,"height":720,"src":"https:\/\/cdn.shopify.com\/s\/files\/1\/0040\/3374\/0846\/products\/QQ_20190613103526_720x_b05e8e3a-854f-47c8-8f26-e6940240d0ba.png?v=1580822156","variant_ids":[17071690514478,17071690547246,17071690580014,17071690612782,17071690645550,17071690678318,17071690711086,17071690743854]},"available":true,"name":"50%OFF-Last day promotion-Tactical Waterproof Pants- For Male or Female - Navy Blue \/ 4XL (42\"-44\" WAIST)","public_title":"Navy Blue \/ 4XL (42\"-44\" WAIST)","options":["Navy Blue","4XL (42\"-44\" WAIST)"],"price":3594,"weight":0,"compare_at_price":5990,"inventory_management":null,"barcode":null,"featured_media":{"alt":null,"id":2290442928174,"position":8,"preview_image":{"aspect_ratio":1.0,"height":720,"width":720,"src":"https:\/\/cdn.shopify.com\/s\/files\/1\/0040\/3374\/0846\/products\/QQ_20190613103526_720x_b05e8e3a-854f-47c8-8f26-e6940240d0ba.png?v=1580822155"}}},{"id":17071690743854,"title":"Navy Blue \/ TACTICAL NYLON BELT","option1":"Navy Blue","option2":"TACTICAL NYLON BELT","option3":null,"sku":"NCFS00087BK-S","requires_shipping":true,"taxable":true,"featured_image":{"id":6998739124270,"product_id":1902219788334,"position":8,"created_at":"2019-07-20T15:22:41+08:00","updated_at":"2020-02-04T21:15:56+08:00","alt":null,"width":720,"height":720,"src":"https:\/\/cdn.shopify.com\/s\/files\/1\/0040\/3374\/0846\/products\/QQ_20190613103526_720x_b05e8e3a-854f-47c8-8f26-e6940240d0ba.png?v=1580822156","variant_ids":[17071690514478,17071690547246,17071690580014,17071690612782,17071690645550,17071690678318,17071690711086,17071690743854]},"available":true,"name":"50%OFF-Last day promotion-Tactical Waterproof Pants- For Male or Female - Navy Blue \/ TACTICAL NYLON BELT","public_title":"Navy Blue \/ TACTICAL NYLON BELT","options":["Navy Blue","TACTICAL NYLON BELT"],"price":3594,"weight":0,"compare_at_price":5990,"inventory_management":null,"barcode":null,"featured_media":{"alt":null,"id":2290442928174,"position":8,"preview_image":{"aspect_ratio":1.0,"height":720,"width":720,"src":"https:\/\/cdn.shopify.com\/s\/files\/1\/0040\/3374\/0846\/products\/QQ_20190613103526_720x_b05e8e3a-854f-47c8-8f26-e6940240d0ba.png?v=1580822155"}}}],"images":["\/\/cdn.shopify.com\/s\/files\/1\/0040\/3374\/0846\/products\/03_2.jpg?v=1580822336","\/\/cdn.shopify.com\/s\/files\/1\/0040\/3374\/0846\/products\/369.png?v=1572131667","\/\/cdn.shopify.com\/s\/files\/1\/0040\/3374\/0846\/products\/04_2.jpg?v=1580822275","\/\/cdn.shopify.com\/s\/files\/1\/0040\/3374\/0846\/products\/5_720x_720x_590x_d32024cd-226c-43f6-a699-eb343ab3a4ef.png?v=1572131667","\/\/cdn.shopify.com\/s\/files\/1\/0040\/3374\/0846\/products\/04_3.jpg?v=1580822210","\/\/cdn.shopify.com\/s\/files\/1\/0040\/3374\/0846\/products\/8627672313_852027043.jpg?v=1580822208","\/\/cdn.shopify.com\/s\/files\/1\/0040\/3374\/0846\/products\/QQ_20190507143222_590x_7431f9dc-9dcf-4e0d-8bfc-49cc3961b3bf.jpg?v=1580822209","\/\/cdn.shopify.com\/s\/files\/1\/0040\/3374\/0846\/products\/QQ_20190613103526_720x_b05e8e3a-854f-47c8-8f26-e6940240d0ba.png?v=1580822156","\/\/cdn.shopify.com\/s\/files\/1\/0040\/3374\/0846\/products\/01_5.jpg?v=1580822156","\/\/cdn.shopify.com\/s\/files\/1\/0040\/3374\/0846\/products\/N3.jpg?v=1580822157","\/\/cdn.shopify.com\/s\/files\/1\/0040\/3374\/0846\/products\/N1.jpg?v=1580822092","\/\/cdn.shopify.com\/s\/files\/1\/0040\/3374\/0846\/products\/n2.jpg?v=1580822092"],"featured_image":"\/\/cdn.shopify.com\/s\/files\/1\/0040\/3374\/0846\/products\/03_2.jpg?v=1580822336","options":["Color","Size"],"media":[{"alt":null,"id":2290442698798,"position":1,"preview_image":{"aspect_ratio":1.0,"height":800,"width":800,"src":"https:\/\/cdn.shopify.com\/s\/files\/1\/0040\/3374\/0846\/products\/03_2.jpg?v=1580822336"},"aspect_ratio":1.0,"height":800,"media_type":"image","src":"https:\/\/cdn.shopify.com\/s\/files\/1\/0040\/3374\/0846\/products\/03_2.jpg?v=1580822336","width":800},{"alt":null,"id":2290442731566,"position":2,"preview_image":{"aspect_ratio":1.0,"height":720,"width":720,"src":"https:\/\/cdn.shopify.com\/s\/files\/1\/0040\/3374\/0846\/products\/369.png?v=1569407211"},"aspect_ratio":1.0,"height":720,"media_type":"image","src":"https:\/\/cdn.shopify.com\/s\/files\/1\/0040\/3374\/0846\/products\/369.png?v=1569407211","width":720},{"alt":null,"id":2290442764334,"position":3,"preview_image":{"aspect_ratio":1.0,"height":800,"width":800,"src":"https:\/\/cdn.shopify.com\/s\/files\/1\/0040\/3374\/0846\/products\/04_2.jpg?v=1580822274"},"aspect_ratio":1.0,"height":800,"media_type":"image","src":"https:\/\/cdn.shopify.com\/s\/files\/1\/0040\/3374\/0846\/products\/04_2.jpg?v=1580822274","width":800},{"alt":null,"id":2290442797102,"position":4,"preview_image":{"aspect_ratio":1.0,"height":590,"width":590,"src":"https:\/\/cdn.shopify.com\/s\/files\/1\/0040\/3374\/0846\/products\/5_720x_720x_590x_d32024cd-226c-43f6-a699-eb343ab3a4ef.png?v=1569407211"},"aspect_ratio":1.0,"height":590,"media_type":"image","src":"https:\/\/cdn.shopify.com\/s\/files\/1\/0040\/3374\/0846\/products\/5_720x_720x_590x_d32024cd-226c-43f6-a699-eb343ab3a4ef.png?v=1569407211","width":590},{"alt":null,"id":2290442829870,"position":5,"preview_image":{"aspect_ratio":0.958,"height":791,"width":758,"src":"https:\/\/cdn.shopify.com\/s\/files\/1\/0040\/3374\/0846\/products\/04_3.jpg?v=1580822209"},"aspect_ratio":0.958,"height":791,"media_type":"image","src":"https:\/\/cdn.shopify.com\/s\/files\/1\/0040\/3374\/0846\/products\/04_3.jpg?v=1580822209","width":758},{"alt":null,"id":2290442862638,"position":6,"preview_image":{"aspect_ratio":1.0,"height":700,"width":700,"src":"https:\/\/cdn.shopify.com\/s\/files\/1\/0040\/3374\/0846\/products\/8627672313_852027043.jpg?v=1580822208"},"aspect_ratio":1.0,"height":700,"media_type":"image","src":"https:\/\/cdn.shopify.com\/s\/files\/1\/0040\/3374\/0846\/products\/8627672313_852027043.jpg?v=1580822208","width":700},{"alt":null,"id":2290442895406,"position":7,"preview_image":{"aspect_ratio":1.0,"height":590,"width":590,"src":"https:\/\/cdn.shopify.com\/s\/files\/1\/0040\/3374\/0846\/products\/QQ_20190507143222_590x_7431f9dc-9dcf-4e0d-8bfc-49cc3961b3bf.jpg?v=1580822209"},"aspect_ratio":1.0,"height":590,"media_type":"image","src":"https:\/\/cdn.shopify.com\/s\/files\/1\/0040\/3374\/0846\/products\/QQ_20190507143222_590x_7431f9dc-9dcf-4e0d-8bfc-49cc3961b3bf.jpg?v=1580822209","width":590},{"alt":null,"id":2290442928174,"position":8,"preview_image":{"aspect_ratio":1.0,"height":720,"width":720,"src":"https:\/\/cdn.shopify.com\/s\/files\/1\/0040\/3374\/0846\/products\/QQ_20190613103526_720x_b05e8e3a-854f-47c8-8f26-e6940240d0ba.png?v=1580822155"},"aspect_ratio":1.0,"height":720,"media_type":"image","src":"https:\/\/cdn.shopify.com\/s\/files\/1\/0040\/3374\/0846\/products\/QQ_20190613103526_720x_b05e8e3a-854f-47c8-8f26-e6940240d0ba.png?v=1580822155","width":720},{"alt":null,"id":2290442960942,"position":9,"preview_image":{"aspect_ratio":2.031,"height":292,"width":593,"src":"https:\/\/cdn.shopify.com\/s\/files\/1\/0040\/3374\/0846\/products\/01_5.jpg?v=1580822155"},"aspect_ratio":2.031,"height":292,"media_type":"image","src":"https:\/\/cdn.shopify.com\/s\/files\/1\/0040\/3374\/0846\/products\/01_5.jpg?v=1580822155","width":593},{"alt":null,"id":2290442993710,"position":10,"preview_image":{"aspect_ratio":1.0,"height":800,"width":800,"src":"https:\/\/cdn.shopify.com\/s\/files\/1\/0040\/3374\/0846\/products\/N3.jpg?v=1580822157"},"aspect_ratio":1.0,"height":800,"media_type":"image","src":"https:\/\/cdn.shopify.com\/s\/files\/1\/0040\/3374\/0846\/products\/N3.jpg?v=1580822157","width":800},{"alt":null,"id":2290443026478,"position":11,"preview_image":{"aspect_ratio":1.0,"height":800,"width":800,"src":"https:\/\/cdn.shopify.com\/s\/files\/1\/0040\/3374\/0846\/products\/N1.jpg?v=1580822092"},"aspect_ratio":1.0,"height":800,"media_type":"image","src":"https:\/\/cdn.shopify.com\/s\/files\/1\/0040\/3374\/0846\/products\/N1.jpg?v=1580822092","width":800},{"alt":null,"id":2290443059246,"position":12,"preview_image":{"aspect_ratio":1.0,"height":800,"width":800,"src":"https:\/\/cdn.shopify.com\/s\/files\/1\/0040\/3374\/0846\/products\/n2.jpg?v=1580822092"},"aspect_ratio":1.0,"height":800,"media_type":"image","src":"https:\/\/cdn.shopify.com\/s\/files\/1\/0040\/3374\/0846\/products\/n2.jpg?v=1580822092","width":800}],"content":"\u003cmeta charset=\"utf-8\"\u003e\u003cmeta charset=\"utf-8\"\u003e\n\u003ch2\u003e\u003c\/h2\u003e\n\u003cdiv\u003e\u003cstrong\u003e\u003c\/strong\u003e\u003c\/div\u003e\n\u003cp\u003e\u003cspan\u003e\u003cspan style=\"color: #b45f06;\"\u003e\u003cem\u003e\u003cstrong\u003eTHE MOST EFFECTIVE TACTICAL PANTS YET\u003c\/strong\u003e\u003c\/em\u003e\u003c\/span\u003e\u003c\/span\u003e\u003c\/p\u003e\n\u003cmeta charset=\"utf-8\"\u003e\n\u003cp\u003e\u003cspan\u003e\u003cimg src=\"https:\/\/media.giphy.com\/media\/cICY0CWSlvwbtolVY8\/giphy.gif\" alt=\"Animated GIF\"\u003e\u003cbr\u003e\u003cbr\u003ePants can be\u003cstrong\u003e \u003cspan style=\"color: #f1c232;\"\u003emore than just clothing\u003c\/span\u003e\u003c\/strong\u003e. They can be a tool you \u003cspan style=\"color: #cc0000;\"\u003e\u003cstrong\u003erely on for your adventure\u003c\/strong\u003e\u003c\/span\u003e, something so useful it \u003cstrong\u003e\u003cspan style=\"color: #e69138;\"\u003emaximizes your capabilities and effectiveness.\u003c\/span\u003e \u003c\/strong\u003e\u003c\/span\u003e\u003c\/p\u003e\n\u003cp\u003e\u003cspan\u003eThe marines rely on \u003cspan style=\"color: #6aa84f;\"\u003e\u003cstrong\u003ethis same IX9 Designed Trouser each day\u003c\/strong\u003e\u003c\/span\u003e, allowing them to perform at their best. They're \u003cspan style=\"color: #f1c232;\"\u003e\u003cstrong\u003ecomfortable, breathable and fully waterproof\u003c\/strong\u003e\u003c\/span\u003e. Perfect for trekking, hiking, climbing or just ultra-convenient daily wear which you can\u003cspan style=\"color: #e69138;\"\u003e \u003c\/span\u003e\u003cstrong\u003e\u003cspan style=\"color: #e69138;\"\u003erely on for years to come.\u003c\/span\u003e\u003c\/strong\u003e\u003c\/span\u003e\u003c\/p\u003e\n\u003cp\u003e\u003cspan\u003eTactical Waterproof Pants, \u003cspan style=\"color: #e69138;\"\u003e\u003cstrong\u003ethe most comfortable men's tactical pants\u003c\/strong\u003e \u003c\/span\u003eare back and better than ever.  Lots of pocket storage and full waterproofing, they're \u003cspan style=\"color: #f1c232;\"\u003e\u003cstrong\u003ebuilt to\u003c\/strong\u003e\u003c\/span\u003e\u003c\/span\u003e\u003cspan\u003e\u003cspan style=\"color: #f1c232;\"\u003e\u003cstrong\u003e trek, hike and move\u003c\/strong\u003e \u003c\/span\u003e- but \u003cspan style=\"color: #cc0000;\"\u003e\u003cstrong\u003estylish enough to wear each day\u003c\/strong\u003e\u003c\/span\u003e. They boast an \u003cspan style=\"color: #cc0000;\"\u003e\u003cstrong\u003eimpressive range of design additions.\u003c\/strong\u003e\u003c\/span\u003e\u003c\/span\u003e\u003c\/p\u003e\n\u003cp\u003e\u003cspan\u003e\u003cspan style=\"color: #cc0000;\"\u003e\u003cstrong\u003eCan be washed directly with water and machine washable \u003cspan style=\"color: #6aa84f;\"\u003efast\u003c\/span\u003e drying. \u003c\/strong\u003e\u003c\/span\u003e\u003c\/span\u003e\u003c\/p\u003e\n\u003cp\u003e\u003cimg src=\"\/\/cdn.shopify.com\/s\/files\/1\/0075\/1180\/1969\/files\/N8_large.jpg?v=1550816970\" alt=\"\"\u003e\u003c\/p\u003e\n\u003cdiv\u003e\u003cstrong\u003e\u0026gt;\u0026gt;Supporting Goods Recommendation\u0026gt;\u0026gt;\u003c\/strong\u003e\u003c\/div\u003e\n\u003cp class=\"tw-data-text tw-ta tw-text-medium\" data-placeholder=\"翻译\" id=\"tw-target-text\" dir=\"ltr\"\u003e\u003cspan lang=\"en\" tabindex=\"0\"\u003e\u003cspan style=\"color: #ff0000;\"\u003e\u003cstrong\u003eNO.1 Military Tactical Belt,\u003ca href=\"https:\/\/popularbuyonline.com\/products\/military-style-tactical-nylon-belt\" class=\"text-link\"\u003eClick here to review\u003c\/a\u003e\u003c\/strong\u003e\u003c\/span\u003e\u003c\/span\u003e\u003c\/p\u003e\n\u003cdiv\u003e\u003cspan\u003e\u003c\/span\u003e\u003c\/div\u003e\n\u003cp\u003e\u003cimg src=\"\/\/cdn.shopify.com\/s\/files\/1\/0131\/5887\/5195\/files\/369_large.png?v=1553503272\" alt=\"\"\u003e\u003c\/p\u003e\n\u003cp\u003e\u003cstrong\u003e\u003cspan style=\"color: #ff0000;\"\u003eNO.2 Military Tactical Jacket,\u003c\/span\u003e\u003ca href=\"https:\/\/popularbuyonline.com\/products\/the-ultimate-tactical-jacket\" class=\"text-link\"\u003eClick here to review\u003c\/a\u003e\u003c\/strong\u003e\u003cspan\u003e\u003c\/span\u003e\u003c\/p\u003e\n\u003cp\u003e\u003cstrong\u003e\u003cspan\u003e\u003cimg src=\"https:\/\/cdn.shopify.com\/s\/files\/1\/0122\/2954\/1947\/files\/1_f067093a-28a5-402c-9b04-f00676bad4f5_large.gif?v=1553245178\" alt=\"\" width=\"333\" height=\"188\"\u003e\u003c\/span\u003e\u003c\/strong\u003e\u003c\/p\u003e\n\u003cp itemprop=\"name\" class=\"product-single__title\"\u003e\u003cstrong\u003e\u003cspan\u003e\u003cimg src=\"https:\/\/cdn.shopify.com\/s\/files\/1\/0063\/3661\/0393\/files\/1_grande_80899dc9-3842-4b31-93c0-5068bb983873_large.jpg?v=1554181087\" alt=\"\" width=\"330\" height=\"330\"\u003e\u003c\/span\u003e\u003c\/strong\u003e\u003c\/p\u003e\n\u003cp\u003e\u003cstrong\u003e\u003cspan style=\"color: #ff0000;\"\u003eNO.3 Tactical Shorts,\u003c\/span\u003e \u003ca href=\"https:\/\/popularbuyonline.com\/collections\/mens-fashion\/products\/free-shipping-waterproof-tactical-shorts-summer-comfortable-product\" class=\"text-link\"\u003eClick here to review\u003c\/a\u003e\u003c\/strong\u003e\u003cspan\u003e\u003c\/span\u003e\u003c\/p\u003e\n\u003cp\u003e\u003cspan\u003e\u003cimg src=\"https:\/\/cdn.shopify.com\/s\/files\/1\/0014\/8127\/7493\/files\/Helikon-Te---4-3.2222_1024x1024_4abc0866-860f-44ee-a7e9-d3dc2a16a202_1024x1024.gif?v=1556008742\" alt=\"\" width=\"329\" height=\"329\"\u003e\u003c\/span\u003e\u003c\/p\u003e\n\u003cp\u003e\u003cspan style=\"color: #ff0000;\"\u003e\u003cstrong\u003eFEATURES: \u003c\/strong\u003e\u003c\/span\u003e\u003c\/p\u003e\n\u003cul\u003e\n\u003cli\u003e\u003cspan\u003e\u003cstrong\u003eZipper closure\u003c\/strong\u003e\u003c\/span\u003e\u003c\/li\u003e\n\u003cli\u003e\n\u003cspan\u003e\u003cstrong\u003eElastic-fitted leg hems\u003c\/strong\u003e\u003c\/span\u003e\u003cspan\u003e \u003c\/span\u003efor maximum stretch and comfort\u003c\/li\u003e\n\u003cli\u003e\n\u003cspan\u003e\u003cstrong\u003eErgonomic Knee design\u003c\/strong\u003e \u003c\/span\u003efor maximum range of motion in\u003cspan\u003e \u003c\/span\u003e\u003cspan\u003e\u003cstrong\u003eany position.\u003c\/strong\u003e\u003c\/span\u003e\n\u003c\/li\u003e\n\u003cli\u003e\n\u003cspan\u003e\u003cstrong\u003eClimbing Caribinar Loop\u003c\/strong\u003e\u003c\/span\u003e\u003cspan\u003e \u003c\/span\u003e(TOP TIP: if you don't climb, attach your keys!\u003c\/li\u003e\n\u003c\/ul\u003e\n\u003cp style=\"text-align: left;\"\u003e\u003cimg src=\"https:\/\/cdn.shopify.com\/s\/files\/1\/0131\/5887\/5195\/products\/N1_grande.jpg?v=1553899090\"\u003e\u003c\/p\u003e\n\u003cul\u003e\n\u003cli\u003e\u003cspan\u003e2 zipper side pockets + 2 velcro side pockets, \u003cstrong\u003efull security for possessions\u003c\/strong\u003e. \u003c\/span\u003e\u003c\/li\u003e\n\u003cli\u003e\u003cspan\u003e3 rear pockets\u003c\/span\u003e\u003c\/li\u003e\n\u003cli\u003e\u003cspan\u003e2 crossover front pockets, \u003cstrong\u003edeep and spacious\u003c\/strong\u003e to keep your \u003cstrong\u003ehands free at all times.\u003c\/strong\u003e\u003c\/span\u003e\u003c\/li\u003e\n\u003cli\u003e\u003cspan\u003e\u003cstrong\u003eMaterial: \u003c\/strong\u003e 65% Nylon + 35% Cotton\u003c\/span\u003e\u003c\/li\u003e\n\u003cli\u003e\n\u003cspan\u003e\u003cstrong\u003eThickness:\u003c\/strong\u003e \u003c\/span\u003eMid weight\u003c\/li\u003e\n\u003c\/ul\u003e\n\u003cp\u003e\u003cimg src=\"\/\/cdn.shopify.com\/s\/files\/1\/0075\/1180\/1969\/files\/N9_large.jpg?v=1550817125\" alt=\"\"\u003e\u003c\/p\u003e\n\u003cp\u003e\u003cspan style=\"color: #ff0000;\"\u003e\u003cstrong\u003eSIZE GUIDE:\u003c\/strong\u003e\u003c\/span\u003e\u003c\/p\u003e\n\u003cp style=\"text-align: left;\"\u003e\u003cimg src=\"\/\/cdn.shopify.com\/s\/files\/1\/0131\/5887\/5195\/files\/01_5_grande.jpg?v=1553837716\" alt=\"\"\u003e\u003c\/p\u003e\n\u003cmeta charset=\"utf-8\"\u003e\n\u003cp\u003e\u003cspan\u003e**Product sizes sometimes vary due to the cutting and style of a garment. \u003c\/span\u003e3\/8\"-3\/4\" (1-2 cm) difference is defined as normal situation.\u003c\/p\u003e\n\u003cdiv yne-bulb-block=\"image\"\u003e\n\u003cdiv\u003e\n\u003cp\u003e\u003cstrong\u003e\u003cb\u003e\u003cspan\u003eSHIPPING \u0026amp; DELIVERY\u003c\/span\u003e\u003c\/b\u003e\u003c\/strong\u003e\u003cstrong\u003e\u003cb\u003e\u003cspan\u003e\u003cbr\u003e\u003c\/span\u003e\u003c\/b\u003e\u003c\/strong\u003eWe processes orders between Monday and Friday. Orders will be processed within 7 business days of ordering and shipped out the next day after the processing day. All orders are shipped with tracking number so you can track it every step of the way!\u003c\/p\u003e\n\u003cp\u003e\u003cimg src=\"https:\/\/cdn.shopify.com\/s\/files\/1\/0237\/6233\/7856\/files\/33333333333f_large.png?v=1560312435\" alt=\"\"\u003e\u003c\/p\u003e\n\u003ch1\u003e\u003cstrong\u003eOUR GUARANTEE\u003c\/strong\u003e\u003c\/h1\u003e\n\u003cp\u003e\u003cspan\u003e📦 \u003cstrong\u003eInsured Worldwide Shipping: \u003c\/strong\u003eEach order includes real-time tracking details and insurance coverage in the unlikely event that a package gets lost or stolen in transit.\u003c\/span\u003e\u003c\/p\u003e\n\u003cp\u003e\u003cspan\u003e💰 \u003cstrong\u003eMoney Back Guarantee: \u003c\/strong\u003eIf your items arrive damaged or becomes defective within 30 days of \u003cem\u003enormal \u003c\/em\u003eusage, we will gladly issue out a replacement or refund.\u003c\/span\u003e\u003c\/p\u003e\n\u003cp\u003e\u003cspan\u003e✉️ \u003cstrong\u003e24\/7 Customer Support: \u003c\/strong\u003eWe have a team of live reps ready to help and answer any questions you have within a 24 hour time frame, 7 days a week.\u003c\/span\u003e\u003c\/p\u003e\n\u003cp\u003e\u003cspan\u003e🔒 \u003cstrong\u003eSafe \u0026amp; Secure Checkouts: \u003c\/strong\u003eWe use state-of-the-art SSL Secure encryption to keep your personal and financial information 100% protected.\u003c\/span\u003e\u003c\/p\u003e\n\u003cp\u003e\u003cspan\u003e\u003cstrong\u003eClick the \"Add to Cart\" button now! \u003cbr\u003eLimited Quantity - Will sell out fast!\u003c\/strong\u003e\u003c\/span\u003e\u003c\/p\u003e\n\u003cp\u003e\u003cspan\u003e\u003cstrong\u003e\u003cimg alt=\"\" src=\"https:\/\/cdn.shopify.com\/s\/files\/1\/0075\/7261\/9323\/files\/LIMITED_STOCk_large.gif?v=1534836902\"\u003e\u003c\/strong\u003e\u003c\/span\u003e\u003c\/p\u003e\n\u003ch3\u003e\u003cspan\u003e\u003cstrong\u003eFind More Products In Our Online Shop: \u003ca href=\"https:\/\/popularbuyonline.com\/\" title=\"www.popularbuyonline.com\" target=\"_blank\" rel=\"noopener noreferrer\"\u003ewww.popularbuyonline.com\u003c\/a\u003e\u003c\/strong\u003e\u003c\/span\u003e\u003c\/h3\u003e\n\u003c\/div\u003e\n\u003c\/div\u003e\n\u003cdiv yne-bulb-block=\"image\"\u003e\u003c\/div\u003e"}
50%OFF-Last day promotion-Tactical Waterproof Pants- For Male or Female
Product Description
THE MOST EFFECTIVE TACTICAL PANTS YET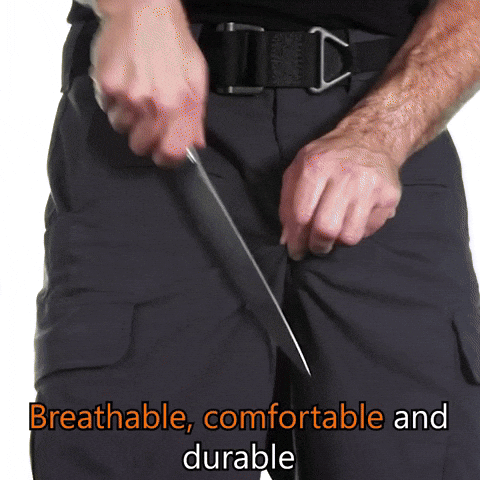 Pants can be more than just clothing. They can be a tool you rely on for your adventure, something so useful it maximizes your capabilities and effectiveness. 
The marines rely on this same IX9 Designed Trouser each day, allowing them to perform at their best. They're comfortable, breathable and fully waterproof. Perfect for trekking, hiking, climbing or just ultra-convenient daily wear which you can rely on for years to come.
Tactical Waterproof Pants, the most comfortable men's tactical pants are back and better than ever.  Lots of pocket storage and full waterproofing, they're built to trek, hike and move - but stylish enough to wear each day. They boast an impressive range of design additions.
Can be washed directly with water and machine washable fast drying. 
>>Supporting Goods Recommendation>>
NO.1 Military Tactical Belt,Click here to review
NO.2 Military Tactical Jacket,Click here to review
NO.3 Tactical Shorts, Click here to review
FEATURES: 
Zipper closure
Elastic-fitted leg hems

 

for maximum stretch and comfort
Ergonomic Knee design for maximum range of motion in

 

any position.
Climbing Caribinar Loop

 

(TOP TIP: if you don't climb, attach your keys!
2 zipper side pockets + 2 velcro side pockets, full security for possessions. 

3 rear pockets

2 crossover front pockets, deep and spacious to keep your hands free at all times.
Material:  65% Nylon + 35% Cotton
Thickness: Mid weight
SIZE GUIDE:
**Product sizes sometimes vary due to the cutting and style of a garment. 3/8"-3/4" (1-2 cm) difference is defined as normal situation.
SHIPPING & DELIVERY
We processes orders between Monday and Friday. Orders will be processed within 7 business days of ordering and shipped out the next day after the processing day. All orders are shipped with tracking number so you can track it every step of the way!
OUR GUARANTEE
📦 Insured Worldwide Shipping: Each order includes real-time tracking details and insurance coverage in the unlikely event that a package gets lost or stolen in transit.
💰 Money Back Guarantee: If your items arrive damaged or becomes defective within 30 days of normal usage, we will gladly issue out a replacement or refund.
✉️ 24/7 Customer Support: We have a team of live reps ready to help and answer any questions you have within a 24 hour time frame, 7 days a week.
🔒 Safe & Secure Checkouts: We use state-of-the-art SSL Secure encryption to keep your personal and financial information 100% protected.
Click the "Add to Cart" button now! 
Limited Quantity - Will sell out fast!