{"id":1872522018862,"title":"Car Storage Net Pocket","handle":"car-storage-net-pocket","description":"\u003cmeta charset=\"utf-8\"\u003e\n\u003cdiv\u003e\u003cimg src=\"https:\/\/cdn.shopify.com\/s\/files\/1\/0191\/5210\/9668\/files\/LOGO_large_c2b2770d-b255-4e33-86df-ea2e0366e107_large.png?v=1554628527\" alt=\"\"\u003e\u003c\/div\u003e\n\u003cdiv\u003e\u003cspan\u003e\u003cstrong\u003eTHE BEST CAR STORAGE AND ORGANIZER YOU MUST HAVE!!!\u003c\/strong\u003e\u003c\/span\u003e\u003c\/div\u003e\n\u003cdiv\u003e\u003cspan\u003e\u003cstrong\u003e\u003cimg src=\"https:\/\/media.giphy.com\/media\/OQ659jyFSdeKj494lv\/giphy.gif\"\u003e\u003c\/strong\u003e\u003c\/span\u003e\u003c\/div\u003e\n\u003cdiv\u003e\n\u003cul style=\"list-style: none; margin: 0px;\"\u003e\n\u003cli style=\"list-style: none;\"\u003e\u003cspan\u003e\u003cspan\u003e\u003cspan\u003e\u003cstrong\u003eYOUR CAR'S NO LONGER IN A MESS\u003c\/strong\u003e\u003c\/span\u003e \u003c\/span\u003e- newly 2 layers design, better than the single organizer mesh, it helps to classified storage your items (phone\/tablet\/purse\/magazine\/perfume\/lipstick...) and keep them in \u003cspan\u003e\u003cstrong\u003egood order\u003c\/strong\u003e\u003c\/span\u003e of reachable place.\u003c\/span\u003e\u003c\/li\u003e\n\u003c\/ul\u003e\n\u003c\/div\u003e\n\u003cdiv\u003e\u003cspan\u003e\u003cstrong\u003e\u003cimg src=\"https:\/\/media.giphy.com\/media\/20KPS7SydV88mpQ54O\/giphy.gif\"\u003e\u003c\/strong\u003e\u003c\/span\u003e\u003c\/div\u003e\n\u003cdiv\u003e\u003cspan\u003e\u003cstrong\u003e\u003c\/strong\u003e\u003c\/span\u003e\u003c\/div\u003e\n\u003cdiv\u003e\n\u003cul style=\"list-style: none; margin: 0px;\"\u003e\n\u003cli style=\"list-style: none;\"\u003e\u003cspan\u003e\u003cspan\u003e\u003cstrong\u003eSTOP KIDS OR PETS DISTURBING\u003c\/strong\u003e\u003c\/span\u003e\u003cspan\u003e \u003c\/span\u003e- it can be as a special barrier that prevents naughty kids or pets in the back seat disturbing your daily drives.\u003c\/span\u003e\u003c\/li\u003e\n\u003cli style=\"list-style: none;\"\u003e\u003cspan\u003e\u003cspan\u003e\u003cstrong\u003eHIGH INTENSITY ELASTICITY\u003c\/strong\u003e\u003c\/span\u003e\u003cspan\u003e \u003c\/span\u003e- adopted thickened polyester fiber with strong flexibility, it can stretch to the perfect size based on different space between the driver and co-driver seats of various car models.\u003c\/span\u003e\u003c\/li\u003e\n\u003c\/ul\u003e\n\u003cp\u003e\u003cspan\u003e\u003cimg src=\"https:\/\/media.giphy.com\/media\/6wp26HLlYqUCtLA8Bg\/giphy.gif\"\u003e\u003c\/span\u003e\u003c\/p\u003e\n\u003cul style=\"list-style: none; margin: 0px;\"\u003e\n\u003cli style=\"list-style: none;\"\u003e\u003cspan\u003e\u003cspan\u003e\u003cspan\u003e\u003cstrong\u003eCONVENIENT SETUP\u003c\/strong\u003e\u003c\/span\u003e \u003c\/span\u003e- no drilling nor stickers required, equipped 4 reliable safety hooks that makes the whole storage mesh simple hook up to the headrest pole within 1 min, time and efforts saving.\u003c\/span\u003e\u003c\/li\u003e\n\u003cli style=\"list-style: none;\"\u003e\u003cspan\u003e\u003cspan\u003e\u003cstrong\u003eUNIVERSAL FITMENT\u003c\/strong\u003e\u003c\/span\u003e\u003cspan\u003e \u003c\/span\u003e- sized of 11.4\"x10.2\" but can be stretchable, is a universal car seat mesh that fits most Jeep, Off-road, SUV,UTV and other vehicles with headrest pole.\u003c\/span\u003e\u003c\/li\u003e\n\u003c\/ul\u003e\n\u003cp\u003e\u003cspan\u003e\u003cimg src=\"https:\/\/cdn.shopify.com\/s\/files\/1\/0191\/5210\/9668\/files\/HTB1wkq6o_XYBeNkHFrdq6AiuVXa0_large_1f4de084-96f6-4ce2-897b-2dce30fd6768_large.jpg?v=1554629759\" alt=\"\"\u003e\u003c\/span\u003e\u003c\/p\u003e\n\u003cp\u003e\u003cspan\u003e\u003cimg src=\"https:\/\/cdn.shopify.com\/s\/files\/1\/0191\/5210\/9668\/files\/HTB1W7VyxCtYBeNjSspaq6yOOFXat_large_7666962b-523f-4d19-904f-8a54ec741327_large.jpg?v=1554629788\" alt=\"\"\u003e\u003cimg src=\"https:\/\/cdn.shopify.com\/s\/files\/1\/0191\/5210\/9668\/files\/HTB1QZPTxk9WBuNjSspeq6yz5VXaU_large_7c068be0-fed5-416f-8ea2-de97610fce53_large.jpg?v=1554629840\" alt=\"\"\u003e\u003c\/span\u003e\u003c\/p\u003e\n\u003cp\u003e\u003cimg src=\"https:\/\/images-na.ssl-images-amazon.com\/images\/I\/81dS7X8GwSL._SL1500_.jpg\" alt=\"\"\u003e\u003cimg src=\"https:\/\/cdn.shopify.com\/s\/files\/1\/0191\/5210\/9668\/files\/HTB11tAUxf1TBuNjy0Fjq6yjyXXak_large_791b65b3-0a82-4465-8068-ee12dd377122_large.jpg?v=1554629934\" alt=\"\"\u003e\u003c\/p\u003e\n\u003cp\u003e\u003cimg src=\"https:\/\/cdn.shopify.com\/s\/files\/1\/0191\/5210\/9668\/files\/HTB181kUxf1TBuNjy0Fjq6yjyXXaQ_large_80bbfdc2-d2f9-4fe0-9653-e6f05a5e64a1_large.jpg?v=1554630906\" alt=\"\"\u003e\u003c\/p\u003e\n\u003cp\u003e\u003cimg src=\"https:\/\/cdn.shopify.com\/s\/files\/1\/0191\/5210\/9668\/files\/HTB1Q0iQik7mBKNjSZFyq6zydFXaY_large_f118c15a-a06b-4b84-bc1b-96220d64796b_large.jpg?v=1554629956\" alt=\"\"\u003e\u003c\/p\u003e\n\u003cdiv data-spm-anchor-id=\"2114.10010108.0.i3.47e77272BQwy0x\"\u003e\u003cspan\u003e\u003cstrong\u003eITEM SPECIFICS\u003c\/strong\u003e\u003c\/span\u003e\u003c\/div\u003e\n\u003cdiv\u003e\n\u003cul style=\"list-style: none; margin: 0px;\"\u003e\n\u003cli data-attr=\"\" data-title=\"nylon net\" style=\"list-style: none;\"\u003e\n\u003cspan\u003eMaterial Type: \u003c\/span\u003e\u003cspan title=\"nylon net\"\u003enylon net\u003c\/span\u003e\n\u003c\/li\u003e\n\u003cli data-attr=\"202607822\" data-title=\"Seat Back Bag\" style=\"list-style: none;\"\u003e\n\u003cspan\u003eType: \u003c\/span\u003e\u003cspan title=\"Seat Back Bag\"\u003eSeat Back Bag\u003c\/span\u003e\n\u003c\/li\u003e\n\u003cli data-attr=\"\" data-title=\"Black Car Seat Back Net Bag\" style=\"list-style: none;\"\u003e\n\u003cspan\u003eColor: \u003c\/span\u003e\u003cspan title=\"Black Car Seat Back Net Bag\"\u003eBlack Car Seat Back Net Bag\u003c\/span\u003e\n\u003c\/li\u003e\n\u003cli data-attr=\"\" data-title=\"car organizer bag\" style=\"list-style: none;\"\u003e\n\u003cspan\u003ecar backseat bag: \u003c\/span\u003e\u003cspan title=\"car organizer bag\"\u003ecar organizer bag\u003c\/span\u003e\n\u003c\/li\u003e\n\u003cli data-attr=\"\" data-title=\"car seat storage bag\" style=\"list-style: none;\"\u003e\n\u003cspan\u003ecar seat organizer: \u003c\/span\u003e\u003cspan title=\"car seat storage bag\"\u003ecar seat storage bag\u003c\/span\u003e\n\u003c\/li\u003e\n\u003cli data-attr=\"\" data-title=\"Elasticity Mesh Bag Between Car Seat\" style=\"list-style: none;\"\u003e\n\u003cspan\u003ecar back seat organizer: \u003c\/span\u003e\u003cspan title=\"Elasticity Mesh Bag Between Car Seat\"\u003eElasticity Mesh Bag Between Car Seat\u003c\/span\u003e\n\u003c\/li\u003e\n\u003cli data-attr=\"\" data-title=\"Auto Car Back Seat Organizer\" style=\"list-style: none;\"\u003e\n\u003cspan\u003ecar seat accessories Car Seat Cover:\u003c\/span\u003e\u003cspan title=\"Auto Car Back Seat Organizer\"\u003eAuto Car Back Seat Organizer\u003c\/span\u003e\n\u003c\/li\u003e\n\u003cli data-attr=\"\" data-title=\"Magazine\/Drinks\/Tissue Container\" style=\"list-style: none;\"\u003e\n\u003cspan\u003efunction: \u003c\/span\u003e\u003cspan title=\"Magazine\/Drinks\/Tissue Container\"\u003eMagazine\/Drinks\/Tissue Container\u003c\/span\u003e\n\u003c\/li\u003e\n\u003cli data-attr=\"\" data-title=\"Elastic pocket for different things\" style=\"list-style: none;\"\u003e\n\u003cspan\u003epocket quantity: \u003c\/span\u003e\u003cspan title=\"Elastic pocket for different things\"\u003eElastic pocket for different things\u003c\/span\u003e\n\u003c\/li\u003e\n\u003cli data-attr=\"\" data-title=\"Universal\" style=\"list-style: none;\"\u003e\n\u003cspan\u003eSuitable: \u003c\/span\u003e\u003cspan title=\"Universal\" data-spm-anchor-id=\"2114.10010108.0.i4.47e77272BQwy0x\"\u003eUniversal\u003c\/span\u003e\n\u003c\/li\u003e\n\u003c\/ul\u003e\n\u003c\/div\u003e\n\u003cp\u003e\u003cspan\u003e \u003cstrong\u003ePACKAGING DETAILS\u003c\/strong\u003e\u003c\/span\u003e\u003c\/p\u003e\n\u003cul style=\"list-style: none; margin: 0px;\"\u003e\n\u003cli style=\"list-style: none;\"\u003e\n\u003cspan\u003eUnit Type:\u003c\/span\u003e\u003cspan\u003e \u003c\/span\u003e\u003cspan\u003epiece\u003c\/span\u003e\n\u003c\/li\u003e\n\u003cli style=\"list-style: none;\"\u003e\n\u003cspan\u003ePackage Weight:\u003c\/span\u003e\u003cspan\u003e \u003c\/span\u003e\u003cspan rel=\"0.09\"\u003e0.13kg \u003c\/span\u003e\n\u003c\/li\u003e\n\u003cli data-spm-anchor-id=\"2114.10010108.0.i5.47e77272BQwy0x\" style=\"list-style: none;\"\u003e\n\u003cspan\u003ePackage Size:\u003c\/span\u003e\u003cspan\u003e 30cm x 25cm\u003c\/span\u003e\u003cspan rel=\"40|55|1\"\u003e\u003cspan rel=\"40|55|1\"\u003e x 1cm (15.75in x 21.65in x 0.39in)\u003c\/span\u003e\u003c\/span\u003e\n\u003ch3\u003e\u003cspan\u003e\u003cb\u003e\u003cstrong\u003e\u003c\/strong\u003e\u003c\/b\u003e\u003c\/span\u003e\u003c\/h3\u003e\n\u003c\/li\u003e\n\u003cli data-spm-anchor-id=\"2114.10010108.0.i5.47e77272BQwy0x\" style=\"list-style: none;\"\u003e\n\u003cp\u003e\u003cstrong\u003e\u003cb\u003e\u003cspan\u003eSHIPPING \u0026amp; DELIVERY\u003c\/span\u003e\u003c\/b\u003e\u003c\/strong\u003e\u003cstrong\u003e\u003cb\u003e\u003cspan\u003e\u003cbr\u003e\u003c\/span\u003e\u003c\/b\u003e\u003c\/strong\u003eWe processes orders between Monday and Friday. Orders will be processed within 7 business days of ordering and shipped out the next day after the processing day. All orders are shipped with tracking number so you can track it every step of the way!\u003c\/p\u003e\n\u003cp\u003e\u003cimg src=\"https:\/\/cdn.shopify.com\/s\/files\/1\/0237\/6233\/7856\/files\/33333333333f_large.png?v=1560312435\" alt=\"\"\u003e\u003c\/p\u003e\n\u003ch1\u003e\u003cstrong\u003eOUR GUARANTEE\u003c\/strong\u003e\u003c\/h1\u003e\n\u003cp\u003e\u003cspan\u003e📦 \u003cstrong\u003eInsured Worldwide Shipping: \u003c\/strong\u003eEach order includes real-time tracking details and insurance coverage in the unlikely event that a package gets lost or stolen in transit.\u003c\/span\u003e\u003c\/p\u003e\n\u003cp\u003e\u003cspan\u003e💰 \u003cstrong\u003eMoney Back Guarantee: \u003c\/strong\u003eIf your items arrive damaged or becomes defective within 30 days of \u003cem\u003enormal \u003c\/em\u003eusage, we will gladly issue out a replacement or refund.\u003c\/span\u003e\u003c\/p\u003e\n\u003cp\u003e\u003cspan\u003e✉️ \u003cstrong\u003e24\/7 Customer Support: \u003c\/strong\u003eWe have a team of live reps ready to help and answer any questions you have within a 24 hour time frame, 7 days a week.\u003c\/span\u003e\u003c\/p\u003e\n\u003cp\u003e\u003cspan\u003e🔒 \u003cstrong\u003eSafe \u0026amp; Secure Checkouts: \u003c\/strong\u003eWe use state-of-the-art SSL Secure encryption to keep your personal and financial information 100% protected.\u003c\/span\u003e\u003c\/p\u003e\n\u003cp\u003e\u003cspan\u003e\u003cstrong\u003eClick the \"Add to Cart\" button now! \u003cbr\u003eLimited Quantity - Will sell out fast!\u003c\/strong\u003e\u003c\/span\u003e\u003c\/p\u003e\n\u003cp\u003e\u003cspan\u003e\u003cstrong\u003e\u003cimg alt=\"\" src=\"https:\/\/cdn.shopify.com\/s\/files\/1\/0075\/7261\/9323\/files\/LIMITED_STOCk_large.gif?v=1534836902\"\u003e\u003c\/strong\u003e\u003c\/span\u003e\u003c\/p\u003e\n\u003c\/li\u003e\n\u003c\/ul\u003e\n\u003c\/div\u003e","published_at":"2019-09-30T15:13:19+08:00","created_at":"2019-07-04T19:34:42+08:00","vendor":"Popular Buy Online","type":"","tags":["Automobiles \u0026 Motorcycles","Interior Accessories","Recommend For U","Stowing Tidying"],"price":2039,"price_min":2039,"price_max":2039,"available":true,"price_varies":false,"compare_at_price":3398,"compare_at_price_min":3398,"compare_at_price_max":3398,"compare_at_price_varies":false,"variants":[{"id":16882332598318,"title":"Default Title","option1":"Default Title","option2":null,"option3":null,"sku":"ZJZ3380400","requires_shipping":true,"taxable":true,"featured_image":{"id":6885792907310,"product_id":1872522018862,"position":1,"created_at":"2019-07-04T19:34:42+08:00","updated_at":"2020-02-04T17:55:56+08:00","alt":null,"width":800,"height":800,"src":"https:\/\/cdn.shopify.com\/s\/files\/1\/0040\/3374\/0846\/products\/Partol-Universal-Car-Seat-Storage-Net-Organize-Bag-for-Drinks-Tissue-Automobile-Black-Color-Elasticity-Mesh_1_590x_1024x1024_2x_3e3016ca-a1b0-4576-b0d1-256dbaa0fd89.jpg?v=1580810156","variant_ids":[16882332598318]},"available":true,"name":"Car Storage Net Pocket","public_title":null,"options":["Default Title"],"price":2039,"weight":0,"compare_at_price":3398,"inventory_management":null,"barcode":"","featured_media":{"alt":null,"id":2250559193134,"position":1,"preview_image":{"aspect_ratio":1.0,"height":800,"width":800,"src":"https:\/\/cdn.shopify.com\/s\/files\/1\/0040\/3374\/0846\/products\/Partol-Universal-Car-Seat-Storage-Net-Organize-Bag-for-Drinks-Tissue-Automobile-Black-Color-Elasticity-Mesh_1_590x_1024x1024_2x_3e3016ca-a1b0-4576-b0d1-256dbaa0fd89.jpg?v=1580810156"}}}],"images":["\/\/cdn.shopify.com\/s\/files\/1\/0040\/3374\/0846\/products\/Partol-Universal-Car-Seat-Storage-Net-Organize-Bag-for-Drinks-Tissue-Automobile-Black-Color-Elasticity-Mesh_1_590x_1024x1024_2x_3e3016ca-a1b0-4576-b0d1-256dbaa0fd89.jpg?v=1580810156","\/\/cdn.shopify.com\/s\/files\/1\/0040\/3374\/0846\/products\/Partol-Universal-Car-Seat-Storage-Net-Organize-Bag-for-Drinks-Tissue-Automobile-Black-Color-Elasticity-Mesh_2_720x_1024x1024_2x_041a6409-bd5e-4ec6-ba5a-376e58990216.jpg?v=1580810157","\/\/cdn.shopify.com\/s\/files\/1\/0040\/3374\/0846\/products\/713TBC3qSaL._SL1500.jpg?v=1580810157","\/\/cdn.shopify.com\/s\/files\/1\/0040\/3374\/0846\/products\/Partol-Universal-Car-Seat-Storage-Net-Organize-Bag-for-Drinks-Tissue-Automobile-Black-Color-Elasticity-Mesh_4_720x_1024x1024_2x_263a3dc7-47cc-4282-9de8-ac80f9d35f4a.jpg?v=1580810092","\/\/cdn.shopify.com\/s\/files\/1\/0040\/3374\/0846\/products\/Partol-Universal-Car-Seat-Storage-Net-Organize-Bag-for-Drinks-Tissue-Automobile-Black-Color-Elasticity-Mesh_5_720x_1024x1024_2x_daad9688-63d0-45a8-b40b-abdb5c039317.jpg?v=1580810092","\/\/cdn.shopify.com\/s\/files\/1\/0040\/3374\/0846\/products\/Partol-Universal-Car-Seat-Storage-Net-Organize-Bag-for-Drinks-Tissue-Automobile-Black-Color-Elasticity-Mesh_720x_1024x1024_2x_76631a1b-a1c1-4cda-8083-f94efb3fa624.jpg?v=1580810093","\/\/cdn.shopify.com\/s\/files\/1\/0040\/3374\/0846\/products\/Partol-Universal-Car-Seat-Storage-Net-Organize-Bag-for-Drinks-Tissue-Automobile-Black-Color-Elasticity-Mesh_3_720x_1024x1024_2x_22f13e5f-4bc0-4887-b0df-a098fbc85abc.jpg?v=1580810033","\/\/cdn.shopify.com\/s\/files\/1\/0040\/3374\/0846\/products\/71K0vSpohDL._SL1000.jpg?v=1580810033"],"featured_image":"\/\/cdn.shopify.com\/s\/files\/1\/0040\/3374\/0846\/products\/Partol-Universal-Car-Seat-Storage-Net-Organize-Bag-for-Drinks-Tissue-Automobile-Black-Color-Elasticity-Mesh_1_590x_1024x1024_2x_3e3016ca-a1b0-4576-b0d1-256dbaa0fd89.jpg?v=1580810156","options":["Title"],"media":[{"alt":null,"id":2250559193134,"position":1,"preview_image":{"aspect_ratio":1.0,"height":800,"width":800,"src":"https:\/\/cdn.shopify.com\/s\/files\/1\/0040\/3374\/0846\/products\/Partol-Universal-Car-Seat-Storage-Net-Organize-Bag-for-Drinks-Tissue-Automobile-Black-Color-Elasticity-Mesh_1_590x_1024x1024_2x_3e3016ca-a1b0-4576-b0d1-256dbaa0fd89.jpg?v=1580810156"},"aspect_ratio":1.0,"height":800,"media_type":"image","src":"https:\/\/cdn.shopify.com\/s\/files\/1\/0040\/3374\/0846\/products\/Partol-Universal-Car-Seat-Storage-Net-Organize-Bag-for-Drinks-Tissue-Automobile-Black-Color-Elasticity-Mesh_1_590x_1024x1024_2x_3e3016ca-a1b0-4576-b0d1-256dbaa0fd89.jpg?v=1580810156","width":800},{"alt":null,"id":2250559225902,"position":2,"preview_image":{"aspect_ratio":1.0,"height":800,"width":800,"src":"https:\/\/cdn.shopify.com\/s\/files\/1\/0040\/3374\/0846\/products\/Partol-Universal-Car-Seat-Storage-Net-Organize-Bag-for-Drinks-Tissue-Automobile-Black-Color-Elasticity-Mesh_2_720x_1024x1024_2x_041a6409-bd5e-4ec6-ba5a-376e58990216.jpg?v=1580810157"},"aspect_ratio":1.0,"height":800,"media_type":"image","src":"https:\/\/cdn.shopify.com\/s\/files\/1\/0040\/3374\/0846\/products\/Partol-Universal-Car-Seat-Storage-Net-Organize-Bag-for-Drinks-Tissue-Automobile-Black-Color-Elasticity-Mesh_2_720x_1024x1024_2x_041a6409-bd5e-4ec6-ba5a-376e58990216.jpg?v=1580810157","width":800},{"alt":null,"id":2250559258670,"position":3,"preview_image":{"aspect_ratio":1.0,"height":1500,"width":1500,"src":"https:\/\/cdn.shopify.com\/s\/files\/1\/0040\/3374\/0846\/products\/713TBC3qSaL._SL1500.jpg?v=1580810156"},"aspect_ratio":1.0,"height":1500,"media_type":"image","src":"https:\/\/cdn.shopify.com\/s\/files\/1\/0040\/3374\/0846\/products\/713TBC3qSaL._SL1500.jpg?v=1580810156","width":1500},{"alt":null,"id":2250559291438,"position":4,"preview_image":{"aspect_ratio":1.0,"height":720,"width":720,"src":"https:\/\/cdn.shopify.com\/s\/files\/1\/0040\/3374\/0846\/products\/Partol-Universal-Car-Seat-Storage-Net-Organize-Bag-for-Drinks-Tissue-Automobile-Black-Color-Elasticity-Mesh_4_720x_1024x1024_2x_263a3dc7-47cc-4282-9de8-ac80f9d35f4a.jpg?v=1580810092"},"aspect_ratio":1.0,"height":720,"media_type":"image","src":"https:\/\/cdn.shopify.com\/s\/files\/1\/0040\/3374\/0846\/products\/Partol-Universal-Car-Seat-Storage-Net-Organize-Bag-for-Drinks-Tissue-Automobile-Black-Color-Elasticity-Mesh_4_720x_1024x1024_2x_263a3dc7-47cc-4282-9de8-ac80f9d35f4a.jpg?v=1580810092","width":720},{"alt":null,"id":2250559356974,"position":5,"preview_image":{"aspect_ratio":1.0,"height":720,"width":720,"src":"https:\/\/cdn.shopify.com\/s\/files\/1\/0040\/3374\/0846\/products\/Partol-Universal-Car-Seat-Storage-Net-Organize-Bag-for-Drinks-Tissue-Automobile-Black-Color-Elasticity-Mesh_5_720x_1024x1024_2x_daad9688-63d0-45a8-b40b-abdb5c039317.jpg?v=1580810092"},"aspect_ratio":1.0,"height":720,"media_type":"image","src":"https:\/\/cdn.shopify.com\/s\/files\/1\/0040\/3374\/0846\/products\/Partol-Universal-Car-Seat-Storage-Net-Organize-Bag-for-Drinks-Tissue-Automobile-Black-Color-Elasticity-Mesh_5_720x_1024x1024_2x_daad9688-63d0-45a8-b40b-abdb5c039317.jpg?v=1580810092","width":720},{"alt":null,"id":2250559389742,"position":6,"preview_image":{"aspect_ratio":1.0,"height":720,"width":720,"src":"https:\/\/cdn.shopify.com\/s\/files\/1\/0040\/3374\/0846\/products\/Partol-Universal-Car-Seat-Storage-Net-Organize-Bag-for-Drinks-Tissue-Automobile-Black-Color-Elasticity-Mesh_720x_1024x1024_2x_76631a1b-a1c1-4cda-8083-f94efb3fa624.jpg?v=1580810092"},"aspect_ratio":1.0,"height":720,"media_type":"image","src":"https:\/\/cdn.shopify.com\/s\/files\/1\/0040\/3374\/0846\/products\/Partol-Universal-Car-Seat-Storage-Net-Organize-Bag-for-Drinks-Tissue-Automobile-Black-Color-Elasticity-Mesh_720x_1024x1024_2x_76631a1b-a1c1-4cda-8083-f94efb3fa624.jpg?v=1580810092","width":720},{"alt":null,"id":2250559422510,"position":7,"preview_image":{"aspect_ratio":1.0,"height":720,"width":720,"src":"https:\/\/cdn.shopify.com\/s\/files\/1\/0040\/3374\/0846\/products\/Partol-Universal-Car-Seat-Storage-Net-Organize-Bag-for-Drinks-Tissue-Automobile-Black-Color-Elasticity-Mesh_3_720x_1024x1024_2x_22f13e5f-4bc0-4887-b0df-a098fbc85abc.jpg?v=1580810033"},"aspect_ratio":1.0,"height":720,"media_type":"image","src":"https:\/\/cdn.shopify.com\/s\/files\/1\/0040\/3374\/0846\/products\/Partol-Universal-Car-Seat-Storage-Net-Organize-Bag-for-Drinks-Tissue-Automobile-Black-Color-Elasticity-Mesh_3_720x_1024x1024_2x_22f13e5f-4bc0-4887-b0df-a098fbc85abc.jpg?v=1580810033","width":720},{"alt":null,"id":2250559455278,"position":8,"preview_image":{"aspect_ratio":1.0,"height":1000,"width":1000,"src":"https:\/\/cdn.shopify.com\/s\/files\/1\/0040\/3374\/0846\/products\/71K0vSpohDL._SL1000.jpg?v=1580810033"},"aspect_ratio":1.0,"height":1000,"media_type":"image","src":"https:\/\/cdn.shopify.com\/s\/files\/1\/0040\/3374\/0846\/products\/71K0vSpohDL._SL1000.jpg?v=1580810033","width":1000}],"content":"\u003cmeta charset=\"utf-8\"\u003e\n\u003cdiv\u003e\u003cimg src=\"https:\/\/cdn.shopify.com\/s\/files\/1\/0191\/5210\/9668\/files\/LOGO_large_c2b2770d-b255-4e33-86df-ea2e0366e107_large.png?v=1554628527\" alt=\"\"\u003e\u003c\/div\u003e\n\u003cdiv\u003e\u003cspan\u003e\u003cstrong\u003eTHE BEST CAR STORAGE AND ORGANIZER YOU MUST HAVE!!!\u003c\/strong\u003e\u003c\/span\u003e\u003c\/div\u003e\n\u003cdiv\u003e\u003cspan\u003e\u003cstrong\u003e\u003cimg src=\"https:\/\/media.giphy.com\/media\/OQ659jyFSdeKj494lv\/giphy.gif\"\u003e\u003c\/strong\u003e\u003c\/span\u003e\u003c\/div\u003e\n\u003cdiv\u003e\n\u003cul style=\"list-style: none; margin: 0px;\"\u003e\n\u003cli style=\"list-style: none;\"\u003e\u003cspan\u003e\u003cspan\u003e\u003cspan\u003e\u003cstrong\u003eYOUR CAR'S NO LONGER IN A MESS\u003c\/strong\u003e\u003c\/span\u003e \u003c\/span\u003e- newly 2 layers design, better than the single organizer mesh, it helps to classified storage your items (phone\/tablet\/purse\/magazine\/perfume\/lipstick...) and keep them in \u003cspan\u003e\u003cstrong\u003egood order\u003c\/strong\u003e\u003c\/span\u003e of reachable place.\u003c\/span\u003e\u003c\/li\u003e\n\u003c\/ul\u003e\n\u003c\/div\u003e\n\u003cdiv\u003e\u003cspan\u003e\u003cstrong\u003e\u003cimg src=\"https:\/\/media.giphy.com\/media\/20KPS7SydV88mpQ54O\/giphy.gif\"\u003e\u003c\/strong\u003e\u003c\/span\u003e\u003c\/div\u003e\n\u003cdiv\u003e\u003cspan\u003e\u003cstrong\u003e\u003c\/strong\u003e\u003c\/span\u003e\u003c\/div\u003e\n\u003cdiv\u003e\n\u003cul style=\"list-style: none; margin: 0px;\"\u003e\n\u003cli style=\"list-style: none;\"\u003e\u003cspan\u003e\u003cspan\u003e\u003cstrong\u003eSTOP KIDS OR PETS DISTURBING\u003c\/strong\u003e\u003c\/span\u003e\u003cspan\u003e \u003c\/span\u003e- it can be as a special barrier that prevents naughty kids or pets in the back seat disturbing your daily drives.\u003c\/span\u003e\u003c\/li\u003e\n\u003cli style=\"list-style: none;\"\u003e\u003cspan\u003e\u003cspan\u003e\u003cstrong\u003eHIGH INTENSITY ELASTICITY\u003c\/strong\u003e\u003c\/span\u003e\u003cspan\u003e \u003c\/span\u003e- adopted thickened polyester fiber with strong flexibility, it can stretch to the perfect size based on different space between the driver and co-driver seats of various car models.\u003c\/span\u003e\u003c\/li\u003e\n\u003c\/ul\u003e\n\u003cp\u003e\u003cspan\u003e\u003cimg src=\"https:\/\/media.giphy.com\/media\/6wp26HLlYqUCtLA8Bg\/giphy.gif\"\u003e\u003c\/span\u003e\u003c\/p\u003e\n\u003cul style=\"list-style: none; margin: 0px;\"\u003e\n\u003cli style=\"list-style: none;\"\u003e\u003cspan\u003e\u003cspan\u003e\u003cspan\u003e\u003cstrong\u003eCONVENIENT SETUP\u003c\/strong\u003e\u003c\/span\u003e \u003c\/span\u003e- no drilling nor stickers required, equipped 4 reliable safety hooks that makes the whole storage mesh simple hook up to the headrest pole within 1 min, time and efforts saving.\u003c\/span\u003e\u003c\/li\u003e\n\u003cli style=\"list-style: none;\"\u003e\u003cspan\u003e\u003cspan\u003e\u003cstrong\u003eUNIVERSAL FITMENT\u003c\/strong\u003e\u003c\/span\u003e\u003cspan\u003e \u003c\/span\u003e- sized of 11.4\"x10.2\" but can be stretchable, is a universal car seat mesh that fits most Jeep, Off-road, SUV,UTV and other vehicles with headrest pole.\u003c\/span\u003e\u003c\/li\u003e\n\u003c\/ul\u003e\n\u003cp\u003e\u003cspan\u003e\u003cimg src=\"https:\/\/cdn.shopify.com\/s\/files\/1\/0191\/5210\/9668\/files\/HTB1wkq6o_XYBeNkHFrdq6AiuVXa0_large_1f4de084-96f6-4ce2-897b-2dce30fd6768_large.jpg?v=1554629759\" alt=\"\"\u003e\u003c\/span\u003e\u003c\/p\u003e\n\u003cp\u003e\u003cspan\u003e\u003cimg src=\"https:\/\/cdn.shopify.com\/s\/files\/1\/0191\/5210\/9668\/files\/HTB1W7VyxCtYBeNjSspaq6yOOFXat_large_7666962b-523f-4d19-904f-8a54ec741327_large.jpg?v=1554629788\" alt=\"\"\u003e\u003cimg src=\"https:\/\/cdn.shopify.com\/s\/files\/1\/0191\/5210\/9668\/files\/HTB1QZPTxk9WBuNjSspeq6yz5VXaU_large_7c068be0-fed5-416f-8ea2-de97610fce53_large.jpg?v=1554629840\" alt=\"\"\u003e\u003c\/span\u003e\u003c\/p\u003e\n\u003cp\u003e\u003cimg src=\"https:\/\/images-na.ssl-images-amazon.com\/images\/I\/81dS7X8GwSL._SL1500_.jpg\" alt=\"\"\u003e\u003cimg src=\"https:\/\/cdn.shopify.com\/s\/files\/1\/0191\/5210\/9668\/files\/HTB11tAUxf1TBuNjy0Fjq6yjyXXak_large_791b65b3-0a82-4465-8068-ee12dd377122_large.jpg?v=1554629934\" alt=\"\"\u003e\u003c\/p\u003e\n\u003cp\u003e\u003cimg src=\"https:\/\/cdn.shopify.com\/s\/files\/1\/0191\/5210\/9668\/files\/HTB181kUxf1TBuNjy0Fjq6yjyXXaQ_large_80bbfdc2-d2f9-4fe0-9653-e6f05a5e64a1_large.jpg?v=1554630906\" alt=\"\"\u003e\u003c\/p\u003e\n\u003cp\u003e\u003cimg src=\"https:\/\/cdn.shopify.com\/s\/files\/1\/0191\/5210\/9668\/files\/HTB1Q0iQik7mBKNjSZFyq6zydFXaY_large_f118c15a-a06b-4b84-bc1b-96220d64796b_large.jpg?v=1554629956\" alt=\"\"\u003e\u003c\/p\u003e\n\u003cdiv data-spm-anchor-id=\"2114.10010108.0.i3.47e77272BQwy0x\"\u003e\u003cspan\u003e\u003cstrong\u003eITEM SPECIFICS\u003c\/strong\u003e\u003c\/span\u003e\u003c\/div\u003e\n\u003cdiv\u003e\n\u003cul style=\"list-style: none; margin: 0px;\"\u003e\n\u003cli data-attr=\"\" data-title=\"nylon net\" style=\"list-style: none;\"\u003e\n\u003cspan\u003eMaterial Type: \u003c\/span\u003e\u003cspan title=\"nylon net\"\u003enylon net\u003c\/span\u003e\n\u003c\/li\u003e\n\u003cli data-attr=\"202607822\" data-title=\"Seat Back Bag\" style=\"list-style: none;\"\u003e\n\u003cspan\u003eType: \u003c\/span\u003e\u003cspan title=\"Seat Back Bag\"\u003eSeat Back Bag\u003c\/span\u003e\n\u003c\/li\u003e\n\u003cli data-attr=\"\" data-title=\"Black Car Seat Back Net Bag\" style=\"list-style: none;\"\u003e\n\u003cspan\u003eColor: \u003c\/span\u003e\u003cspan title=\"Black Car Seat Back Net Bag\"\u003eBlack Car Seat Back Net Bag\u003c\/span\u003e\n\u003c\/li\u003e\n\u003cli data-attr=\"\" data-title=\"car organizer bag\" style=\"list-style: none;\"\u003e\n\u003cspan\u003ecar backseat bag: \u003c\/span\u003e\u003cspan title=\"car organizer bag\"\u003ecar organizer bag\u003c\/span\u003e\n\u003c\/li\u003e\n\u003cli data-attr=\"\" data-title=\"car seat storage bag\" style=\"list-style: none;\"\u003e\n\u003cspan\u003ecar seat organizer: \u003c\/span\u003e\u003cspan title=\"car seat storage bag\"\u003ecar seat storage bag\u003c\/span\u003e\n\u003c\/li\u003e\n\u003cli data-attr=\"\" data-title=\"Elasticity Mesh Bag Between Car Seat\" style=\"list-style: none;\"\u003e\n\u003cspan\u003ecar back seat organizer: \u003c\/span\u003e\u003cspan title=\"Elasticity Mesh Bag Between Car Seat\"\u003eElasticity Mesh Bag Between Car Seat\u003c\/span\u003e\n\u003c\/li\u003e\n\u003cli data-attr=\"\" data-title=\"Auto Car Back Seat Organizer\" style=\"list-style: none;\"\u003e\n\u003cspan\u003ecar seat accessories Car Seat Cover:\u003c\/span\u003e\u003cspan title=\"Auto Car Back Seat Organizer\"\u003eAuto Car Back Seat Organizer\u003c\/span\u003e\n\u003c\/li\u003e\n\u003cli data-attr=\"\" data-title=\"Magazine\/Drinks\/Tissue Container\" style=\"list-style: none;\"\u003e\n\u003cspan\u003efunction: \u003c\/span\u003e\u003cspan title=\"Magazine\/Drinks\/Tissue Container\"\u003eMagazine\/Drinks\/Tissue Container\u003c\/span\u003e\n\u003c\/li\u003e\n\u003cli data-attr=\"\" data-title=\"Elastic pocket for different things\" style=\"list-style: none;\"\u003e\n\u003cspan\u003epocket quantity: \u003c\/span\u003e\u003cspan title=\"Elastic pocket for different things\"\u003eElastic pocket for different things\u003c\/span\u003e\n\u003c\/li\u003e\n\u003cli data-attr=\"\" data-title=\"Universal\" style=\"list-style: none;\"\u003e\n\u003cspan\u003eSuitable: \u003c\/span\u003e\u003cspan title=\"Universal\" data-spm-anchor-id=\"2114.10010108.0.i4.47e77272BQwy0x\"\u003eUniversal\u003c\/span\u003e\n\u003c\/li\u003e\n\u003c\/ul\u003e\n\u003c\/div\u003e\n\u003cp\u003e\u003cspan\u003e \u003cstrong\u003ePACKAGING DETAILS\u003c\/strong\u003e\u003c\/span\u003e\u003c\/p\u003e\n\u003cul style=\"list-style: none; margin: 0px;\"\u003e\n\u003cli style=\"list-style: none;\"\u003e\n\u003cspan\u003eUnit Type:\u003c\/span\u003e\u003cspan\u003e \u003c\/span\u003e\u003cspan\u003epiece\u003c\/span\u003e\n\u003c\/li\u003e\n\u003cli style=\"list-style: none;\"\u003e\n\u003cspan\u003ePackage Weight:\u003c\/span\u003e\u003cspan\u003e \u003c\/span\u003e\u003cspan rel=\"0.09\"\u003e0.13kg \u003c\/span\u003e\n\u003c\/li\u003e\n\u003cli data-spm-anchor-id=\"2114.10010108.0.i5.47e77272BQwy0x\" style=\"list-style: none;\"\u003e\n\u003cspan\u003ePackage Size:\u003c\/span\u003e\u003cspan\u003e 30cm x 25cm\u003c\/span\u003e\u003cspan rel=\"40|55|1\"\u003e\u003cspan rel=\"40|55|1\"\u003e x 1cm (15.75in x 21.65in x 0.39in)\u003c\/span\u003e\u003c\/span\u003e\n\u003ch3\u003e\u003cspan\u003e\u003cb\u003e\u003cstrong\u003e\u003c\/strong\u003e\u003c\/b\u003e\u003c\/span\u003e\u003c\/h3\u003e\n\u003c\/li\u003e\n\u003cli data-spm-anchor-id=\"2114.10010108.0.i5.47e77272BQwy0x\" style=\"list-style: none;\"\u003e\n\u003cp\u003e\u003cstrong\u003e\u003cb\u003e\u003cspan\u003eSHIPPING \u0026amp; DELIVERY\u003c\/span\u003e\u003c\/b\u003e\u003c\/strong\u003e\u003cstrong\u003e\u003cb\u003e\u003cspan\u003e\u003cbr\u003e\u003c\/span\u003e\u003c\/b\u003e\u003c\/strong\u003eWe processes orders between Monday and Friday. Orders will be processed within 7 business days of ordering and shipped out the next day after the processing day. All orders are shipped with tracking number so you can track it every step of the way!\u003c\/p\u003e\n\u003cp\u003e\u003cimg src=\"https:\/\/cdn.shopify.com\/s\/files\/1\/0237\/6233\/7856\/files\/33333333333f_large.png?v=1560312435\" alt=\"\"\u003e\u003c\/p\u003e\n\u003ch1\u003e\u003cstrong\u003eOUR GUARANTEE\u003c\/strong\u003e\u003c\/h1\u003e\n\u003cp\u003e\u003cspan\u003e📦 \u003cstrong\u003eInsured Worldwide Shipping: \u003c\/strong\u003eEach order includes real-time tracking details and insurance coverage in the unlikely event that a package gets lost or stolen in transit.\u003c\/span\u003e\u003c\/p\u003e\n\u003cp\u003e\u003cspan\u003e💰 \u003cstrong\u003eMoney Back Guarantee: \u003c\/strong\u003eIf your items arrive damaged or becomes defective within 30 days of \u003cem\u003enormal \u003c\/em\u003eusage, we will gladly issue out a replacement or refund.\u003c\/span\u003e\u003c\/p\u003e\n\u003cp\u003e\u003cspan\u003e✉️ \u003cstrong\u003e24\/7 Customer Support: \u003c\/strong\u003eWe have a team of live reps ready to help and answer any questions you have within a 24 hour time frame, 7 days a week.\u003c\/span\u003e\u003c\/p\u003e\n\u003cp\u003e\u003cspan\u003e🔒 \u003cstrong\u003eSafe \u0026amp; Secure Checkouts: \u003c\/strong\u003eWe use state-of-the-art SSL Secure encryption to keep your personal and financial information 100% protected.\u003c\/span\u003e\u003c\/p\u003e\n\u003cp\u003e\u003cspan\u003e\u003cstrong\u003eClick the \"Add to Cart\" button now! \u003cbr\u003eLimited Quantity - Will sell out fast!\u003c\/strong\u003e\u003c\/span\u003e\u003c\/p\u003e\n\u003cp\u003e\u003cspan\u003e\u003cstrong\u003e\u003cimg alt=\"\" src=\"https:\/\/cdn.shopify.com\/s\/files\/1\/0075\/7261\/9323\/files\/LIMITED_STOCk_large.gif?v=1534836902\"\u003e\u003c\/strong\u003e\u003c\/span\u003e\u003c\/p\u003e\n\u003c\/li\u003e\n\u003c\/ul\u003e\n\u003c\/div\u003e"}
Car Storage Net Pocket
Product Description
THE BEST CAR STORAGE AND ORGANIZER YOU MUST HAVE!!!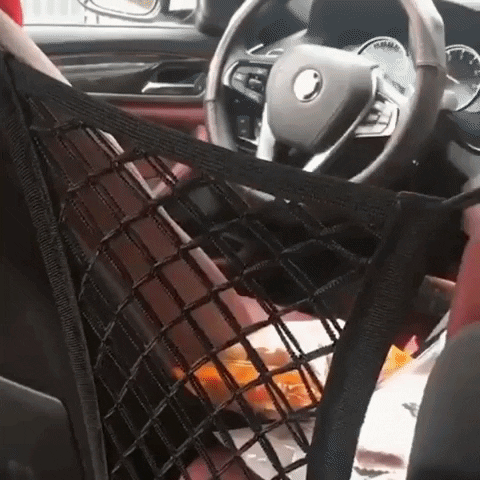 YOUR CAR'S NO LONGER IN A MESS - newly 2 layers design, better than the single organizer mesh, it helps to classified storage your items (phone/tablet/purse/magazine/perfume/lipstick...) and keep them in good order of reachable place.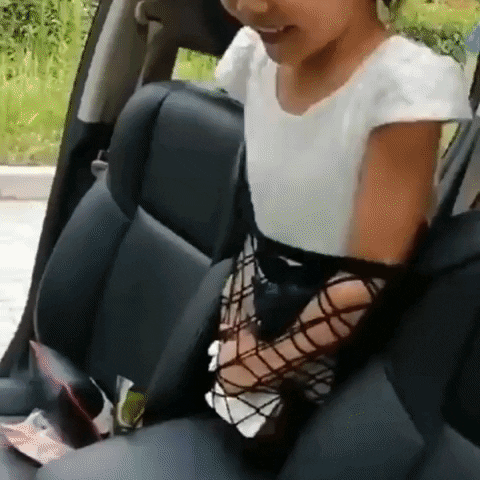 STOP KIDS OR PETS DISTURBING

 

- it can be as a special barrier that prevents naughty kids or pets in the back seat disturbing your daily drives.
HIGH INTENSITY ELASTICITY

 

- adopted thickened polyester fiber with strong flexibility, it can stretch to the perfect size based on different space between the driver and co-driver seats of various car models.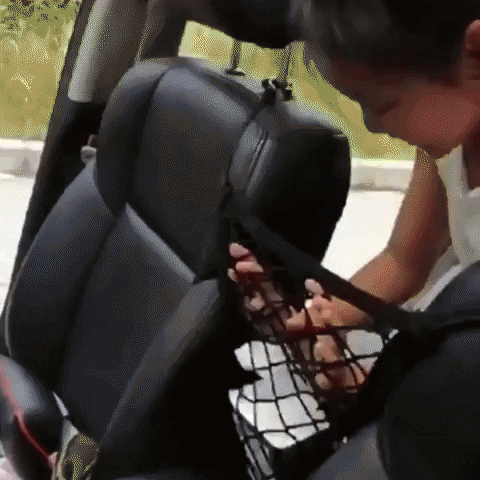 CONVENIENT SETUP - no drilling nor stickers required, equipped 4 reliable safety hooks that makes the whole storage mesh simple hook up to the headrest pole within 1 min, time and efforts saving.
UNIVERSAL FITMENT

 

- sized of 11.4"x10.2" but can be stretchable, is a universal car seat mesh that fits most Jeep, Off-road, SUV,UTV and other vehicles with headrest pole.
ITEM SPECIFICS
Material Type: 

nylon net

Type: 

Seat Back Bag

Color: 

Black Car Seat Back Net Bag

car backseat bag: 

car organizer bag

car seat organizer: 

car seat storage bag

car back seat organizer: 

Elasticity Mesh Bag Between Car Seat

car seat accessories Car Seat Cover:

Auto Car Back Seat Organizer

function: 

Magazine/Drinks/Tissue Container

pocket quantity: 

Elastic pocket for different things

Suitable: 

Universal
 PACKAGING DETAILS
Unit Type:

 

piece

Package Weight:

 

0.13kg 

Package Size:

 30cm x 25cm

 x 1cm (15.75in x 21.65in x 0.39in)

SHIPPING & DELIVERY
We processes orders between Monday and Friday. Orders will be processed within 7 business days of ordering and shipped out the next day after the processing day. All orders are shipped with tracking number so you can track it every step of the way!

OUR GUARANTEE

📦 Insured Worldwide Shipping: Each order includes real-time tracking details and insurance coverage in the unlikely event that a package gets lost or stolen in transit.

💰 Money Back Guarantee: If your items arrive damaged or becomes defective within 30 days of normal usage, we will gladly issue out a replacement or refund.

✉️ 24/7 Customer Support: We have a team of live reps ready to help and answer any questions you have within a 24 hour time frame, 7 days a week.

🔒 Safe & Secure Checkouts: We use state-of-the-art SSL Secure encryption to keep your personal and financial information 100% protected.

Click the "Add to Cart" button now! 
Limited Quantity - Will sell out fast!