{"id":4111328477230,"title":"HOT!🔥2019 New Arch Support Boots","handle":"hot-🔥2019-new-arch-support-boots","description":"\u003cp\u003e\u003cstrong\u003e\u003cimg src=\"https:\/\/cdn.shopify.com\/s\/files\/1\/0093\/9373\/3683\/files\/1_948c0074-df0a-4d71-8165-586e79bf3860_large.jpg?v=1563420394\" alt=\"\"\u003e\u003c\/strong\u003e\u003c\/p\u003e\u003cul\u003e\n\u003cli\u003e\u003cstrong\u003e\u003cb\u003e\u003cspan style=\"vertical-align: inherit;\"\u003e\u003cspan style=\"vertical-align: inherit;\"\u003eGuarantee and Service\u003c\/span\u003e\u003c\/span\u003e\u003c\/b\u003e\u003c\/strong\u003e\u003c\/li\u003e\n\u003cli\u003e\u003cstrong\u003e\u003cb\u003e\u003cspan style=\"vertical-align: inherit;\"\u003e\u003cspan style=\"vertical-align: inherit;\"\u003e3 years warranty.\u003c\/span\u003e\u003c\/span\u003e\u003c\/b\u003e\u003c\/strong\u003e\u003c\/li\u003e\n\u003cli\u003e\n\u003cstrong\u003e\u003cb\u003e\u003cspan style=\"vertical-align: inherit;\"\u003e\u003cspan style=\"vertical-align: inherit;\"\u003eHandling time\u0026gt;\u0026gt;\u003c\/span\u003e\u003c\/span\u003e\u003c\/b\u003e\u003c\/strong\u003e\u003cspan style=\"vertical-align: inherit;\"\u003e\u003cspan style=\"vertical-align: inherit;\"\u003e Ship within 48 \u003c\/span\u003e\u003c\/span\u003e\u003cstrong\u003e\u003cb\u003e\u003cspan style=\"vertical-align: inherit;\"\u003e\u003cspan style=\"vertical-align: inherit;\"\u003e hours \u003c\/span\u003e\u003c\/span\u003e\u003c\/b\u003e\u003c\/strong\u003e\u003cspan style=\"vertical-align: inherit;\"\u003e\u003cspan style=\"vertical-align: inherit;\"\u003e  after payment\u003c\/span\u003e\u003c\/span\u003e\n\u003c\/li\u003e\n\u003cli\u003e\n\u003cstrong\u003e\u003cb\u003e\u003cspan style=\"vertical-align: inherit;\"\u003e\u003cspan style=\"vertical-align: inherit;\"\u003eDelivery time\u0026gt;\u0026gt;\u003c\/span\u003e\u003c\/span\u003e\u003c\/b\u003e\u003c\/strong\u003e\u003cspan style=\"vertical-align: inherit;\"\u003e\u003cspan style=\"vertical-align: inherit;\"\u003e worldwide \u003c\/span\u003e\u003c\/span\u003e\u003cstrong\u003e\u003cb\u003e\u003cspan style=\"vertical-align: inherit;\"\u003e\u003cspan style=\"vertical-align: inherit;\"\u003e  5-15\u003c\/span\u003e\u003c\/span\u003e\u003c\/b\u003e\u003c\/strong\u003e\u003cspan style=\"vertical-align: inherit;\"\u003e\u003cspan style=\"vertical-align: inherit;\"\u003e   days\u003c\/span\u003e\u003c\/span\u003e\n\u003c\/li\u003e\n\u003cli\u003e\n\u003cstrong\u003e\u003cb\u003e\u003cspan style=\"vertical-align: inherit;\"\u003e\u003cspan style=\"vertical-align: inherit;\"\u003eReturns\u0026gt;\u0026gt;\u003c\/span\u003e\u003c\/span\u003e\u003c\/b\u003e\u003c\/strong\u003e\u003cspan style=\"vertical-align: inherit;\"\u003e\u003cspan style=\"vertical-align: inherit;\"\u003e Fast refund, \u003c\/span\u003e\u003c\/span\u003e\u003cstrong\u003e\u003cb\u003e\u003cspan style=\"vertical-align: inherit;\"\u003e\u003cspan style=\"vertical-align: inherit;\"\u003e 100% Money Back Guarantee\u003c\/span\u003e\u003c\/span\u003e\u003c\/b\u003e\u003c\/strong\u003e\n\u003c\/li\u003e\n\u003cli\u003e\u003cstrong\u003e\u003cb\u003e\u003cspan style=\"vertical-align: inherit;\"\u003e\u003cspan style=\"vertical-align: inherit;\"\u003e24 hours customer service\u0026gt;\u0026gt; \u003c\/span\u003e\u003c\/span\u003e\u003cspan\u003e\u003cspan style=\"text-decoration: underline;\"\u003e\u003cspan style=\"vertical-align: inherit;\"\u003e\u003cspan style=\"vertical-align: inherit;\"\u003epopularbuyonline@outlook.com\u003c\/span\u003e\u003c\/span\u003e\u003c\/span\u003e\u003c\/span\u003e\u003c\/b\u003e\u003c\/strong\u003e\u003c\/li\u003e\n\u003c\/ul\u003e\u003cb\u003e\u003cspan\u003e\u003cimg src=\"https:\/\/cdn.shopify.com\/s\/files\/1\/0073\/8882\/3633\/files\/fastshipping3_d20c58e1-771b-472e-a8b7-54051be97544_grande_large.jpg?v=1560995699\" alt=\"\"\u003e\u003c\/span\u003e\u003c\/b\u003e \u003cbr\u003e\u003cstrong\u003e💥\u003cspan\u003eThank you for choosing our home in thousands of stores.\u003c\/span\u003e\u003c\/strong\u003e\u003cbr\u003e\u003cspan\u003e\u003cstrong\u003e💥We sincerely welcome you,wish you a good time shopping !\u003c\/strong\u003e \u003c\/span\u003e\u003cspan\u003e\u003c\/span\u003e\u003cbr\u003e\u003cstrong\u003e\u003cb\u003e\u003cspan\u003e\u003cimg src=\"https:\/\/cdn.shopify.com\/s\/files\/1\/0086\/0546\/6683\/files\/LIMITED_STOCk_large_1ad73310-5a0c-4b1f-8022-7999dee618f8_large.gif?v=1544771497\" alt=\"\"\u003e\u003c\/span\u003e\u003c\/b\u003e\u003c\/strong\u003e\u003cbr\u003e\u003cspan\u003e\u003cstrong\u003e\u0026gt;\u0026gt;\u0026gt;BUY 2 GET \u003cspan style=\"color: #ff2a00;\"\u003e  5%EXTRA DISCOUNTS\u003c\/span\u003e\u0026lt;\u0026lt;\u0026lt;\u003c\/strong\u003e \u003c\/span\u003e\u003cbr\u003e\u003cspan\u003e\u003cstrong\u003e\u0026gt;\u0026gt;\u0026gt;BUY 3 GET  8\u003cspan style=\"color: #ff2a00;\"\u003e%EXTRA DISCOUNTS\u003c\/span\u003e\u0026lt;\u0026lt;\u0026lt;\u003c\/strong\u003e \u003c\/span\u003e\u003cbr\u003e\u003cspan\u003e\u003cstrong\u003e\u0026gt;\u0026gt;\u0026gt;BUY 4 GET 1\u003cspan style=\"color: #ff2a00;\"\u003e0%EXTRA DISCOUNTS\u003c\/span\u003e\u0026lt;\u0026lt;\u0026lt;\u003c\/strong\u003e \u003c\/span\u003e\u003cspan\u003e \u003c\/span\u003e\u003cstrong\u003e\u003cspan\u003e\u003cbr\u003e\u003c\/span\u003e\u003cspan style=\"color: #ff2a00;\"\u003eHurry Up, Tommrrow Will be update Our price to 67.36!!\u003c\/span\u003e\u003c\/strong\u003e\u003cbr\u003e\u003cstrong\u003e\u003cspan\u003e\u003cb\u003e\u003cimg src=\"https:\/\/cdn.shopify.com\/s\/files\/1\/0086\/0546\/6683\/files\/LIMITED_STOCk_large_1ad73310-5a0c-4b1f-8022-7999dee618f8_large.gif?v=1544771497\" alt=\"\"\u003e\u003c\/b\u003e\u003c\/span\u003e\u003c\/strong\u003e\u003cbr\u003e\u003cp\u003e\u003cspan\u003e\u003cimg src=\"https:\/\/cdn.shopify.com\/s\/files\/1\/0148\/9380\/9728\/files\/56CD0B19-9C64-4e69-B768-F2BE83DC540D_1_large_ceec53ed-f07c-4d98-9bb0-d3f8ede07371_large.png?v=1562053855\"\u003e\u003c\/span\u003e\u003c\/p\u003e\u003cmeta charset=\"utf-8\"\u003e\u003cp\u003e\u003cspan\u003e\u003cstrong\u003e\u003cspan style=\"vertical-align: inherit;\"\u003e\u003cspan style=\"vertical-align: inherit;\"\u003eDurable Material\u003c\/span\u003e\u003c\/span\u003e\u003c\/strong\u003e\u003c\/span\u003e\u003c\/p\u003e\u003cul\u003e\n\u003cli\u003e\u003cspan style=\"vertical-align: inherit;\"\u003e\u003cspan style=\"vertical-align: inherit;\"\u003eLightweight\u003c\/span\u003e\u003c\/span\u003e\u003c\/li\u003e\n\u003cli\u003e\u003cspan style=\"vertical-align: inherit;\"\u003e\u003cspan style=\"vertical-align: inherit;\"\u003eOil resistant\u003c\/span\u003e\u003c\/span\u003e\u003c\/li\u003e\n\u003cli\u003e\u003cspan style=\"vertical-align: inherit;\"\u003e\u003cspan style=\"vertical-align: inherit;\"\u003eChemical \u0026amp; Water resistant\u003c\/span\u003e\u003c\/span\u003e\u003c\/li\u003e\n\u003c\/ul\u003e\u003cp\u003e\u003cimg src=\"https:\/\/cdn.shopify.com\/s\/files\/1\/0253\/9133\/3424\/files\/33_large.gif?v=1567061217\" alt=\"\"\u003e\u003c\/p\u003e\u003cp\u003e\u003cspan\u003e\u003cstrong\u003e\u003cspan style=\"vertical-align: inherit;\"\u003e\u003cspan style=\"vertical-align: inherit;\"\u003eDamping\u003c\/span\u003e\u003c\/span\u003e\u003c\/strong\u003e\u003c\/span\u003e\u003c\/p\u003e\u003cul\u003e\n\u003cli\u003e\u003cspan style=\"vertical-align: inherit;\"\u003e\u003cspan style=\"vertical-align: inherit;\"\u003eShock Absorb\u003c\/span\u003e\u003c\/span\u003e\u003c\/li\u003e\n\u003cli\u003e\u003cspan style=\"vertical-align: inherit;\"\u003e\u003cspan style=\"vertical-align: inherit;\"\u003eSoft \u0026amp; Comfortable\u003c\/span\u003e\u003c\/span\u003e\u003c\/li\u003e\n\u003cli\u003e\u003cspan style=\"vertical-align: inherit;\"\u003e\u003cspan style=\"vertical-align: inherit;\"\u003eEase Heel Pain\u003c\/span\u003e\u003c\/span\u003e\u003c\/li\u003e\n\u003c\/ul\u003e\u003cp\u003e\u003cstrong\u003e\u003cimg src=\"https:\/\/cdn.shopify.com\/s\/files\/1\/0253\/9133\/3424\/files\/333_large.gif?v=1567061657\" alt=\"\"\u003e\u003c\/strong\u003e\u003c\/p\u003e\u003cp\u003e\u003cspan\u003e\u003cstrong\u003e\u003cspan style=\"vertical-align: inherit;\"\u003e\u003cspan style=\"vertical-align: inherit;\"\u003eZip Design\u003c\/span\u003e\u003c\/span\u003e\u003c\/strong\u003e\u003c\/span\u003e\u003c\/p\u003e\u003cp\u003e\u003cstrong\u003e\u003cimg src=\"https:\/\/cdn.shopify.com\/s\/files\/1\/0253\/9133\/3424\/files\/44_large.gif?v=1567061785\" alt=\"\"\u003e\u003c\/strong\u003e\u003c\/p\u003e\u003cp\u003e\u003cspan\u003e\u003cstrong\u003e\u003cspan style=\"vertical-align: inherit;\"\u003e\u003cspan style=\"vertical-align: inherit;\"\u003eSoft sole\u003c\/span\u003e\u003c\/span\u003e\u003c\/strong\u003e\u003c\/span\u003e\u003c\/p\u003e\u003cul\u003e\n\u003cli\u003e\u003cspan style=\"vertical-align: inherit;\"\u003e\u003cspan style=\"vertical-align: inherit;\"\u003eFeel comfortable all day long\u003c\/span\u003e\u003c\/span\u003e\u003c\/li\u003e\n\u003cli\u003e\u003cspan style=\"vertical-align: inherit;\"\u003e\u003cspan style=\"vertical-align: inherit;\"\u003eMove without limits\u003c\/span\u003e\u003c\/span\u003e\u003c\/li\u003e\n\u003c\/ul\u003e\u003cp\u003e\u003cstrong\u003e\u003cimg src=\"https:\/\/erp-image-1255302958.cos.ap-guangzhou.myqcloud.com\/6af50960-ceef-11e9-8923-8f7fdc1b8816-1567232842571.gif\" width=\"415\" height=\"380\"\u003e\u003cbr\u003e\u003c\/strong\u003e\u003c\/p\u003e\u003cul\u003e\u003c\/ul\u003e\u003cp\u003e\u003cstrong\u003e\u003cimg src=\"https:\/\/erp-image-1255302958.cos.ap-guangzhou.myqcloud.com\/5410e610-ceef-11e9-8923-8f7fdc1b8816-1566466795507.gif\" width=\"582\" height=\"255\"\u003e\u003c\/strong\u003e\u003c\/p\u003e\u003cp\u003e\u003cstrong\u003e\u003cspan\u003e\u003cspan style=\"vertical-align: inherit;\"\u003e\u003cspan style=\"vertical-align: inherit;\"\u003eArch Support\u003c\/span\u003e\u003c\/span\u003e\u003c\/span\u003e\u003c\/strong\u003e\u003c\/p\u003e\u003cul\u003e\n\u003cli\u003e\u003cspan style=\"vertical-align: inherit;\"\u003e\u003cspan style=\"vertical-align: inherit;\"\u003eProvide balance and support\u003c\/span\u003e\u003c\/span\u003e\u003c\/li\u003e\n\u003cli\u003e\u003cspan style=\"vertical-align: inherit;\"\u003e\u003cspan style=\"vertical-align: inherit;\"\u003eLessen or prevent pain\u003c\/span\u003e\u003c\/span\u003e\u003c\/li\u003e\n\u003cli\u003e\u003cspan style=\"vertical-align: inherit;\"\u003e\u003cspan style=\"vertical-align: inherit;\"\u003eCreate a good foundation\u003c\/span\u003e\u003c\/span\u003e\u003c\/li\u003e\n\u003c\/ul\u003e\u003cp\u003e\u003cimg src=\"https:\/\/cdn.shopify.com\/s\/files\/1\/0253\/9133\/3424\/files\/55_large.gif?v=1567061913\" alt=\"\"\u003e\u003c\/p\u003e\u003cp\u003e\u003cimg src=\"https:\/\/cdn.shopify.com\/s\/files\/1\/0253\/9133\/3424\/files\/25c5398b34211193a2d926ab4a60b376_grande_3ee62fbd-5863-4e60-b0f4-9c3d3289a435_large.jpg?v=1566993994\" alt=\"\"\u003e\u003c\/p\u003e\u003cul\u003e\n\u003cli\u003e\u003cstrong\u003e\u003cspan style=\"vertical-align: inherit;\"\u003e\u003cspan style=\"vertical-align: inherit;\"\u003eLining Material Of Shoes: Leather \u003c\/span\u003e\u003c\/span\u003e\u003c\/strong\u003e\u003c\/li\u003e\n\u003cli\u003e\u003cstrong\u003e\u003cspan style=\"vertical-align: inherit;\"\u003e\u003cspan style=\"vertical-align: inherit;\"\u003eUpper Material Of Shoes: Leather \u003c\/span\u003e\u003c\/span\u003e\u003c\/strong\u003e\u003c\/li\u003e\n\u003cli\u003e\u003cstrong\u003e\u003cspan style=\"vertical-align: inherit;\"\u003e\u003cspan style=\"vertical-align: inherit;\"\u003eHeel Height Type: Heel \u003c\/span\u003e\u003c\/span\u003e\u003c\/strong\u003e\u003c\/li\u003e\n\u003cli\u003e\u003cstrong\u003e\u003cspan style=\"vertical-align: inherit;\"\u003e\u003cspan style=\"vertical-align: inherit;\"\u003eLining Material: Leather \u003c\/span\u003e\u003c\/span\u003e\u003c\/strong\u003e\u003c\/li\u003e\n\u003cli\u003e\u003cstrong\u003e\u003cspan style=\"vertical-align: inherit;\"\u003e\u003cspan style=\"vertical-align: inherit;\"\u003eUpper Material: Leather \u003c\/span\u003e\u003c\/span\u003e\u003c\/strong\u003e\u003c\/li\u003e\n\u003cli\u003e\u003cstrong\u003e\u003cspan style=\"vertical-align: inherit;\"\u003e\u003cspan style=\"vertical-align: inherit;\"\u003ePattern Type: Plain \u003c\/span\u003e\u003c\/span\u003e\u003c\/strong\u003e\u003c\/li\u003e\n\u003cli\u003e\u003cstrong\u003e\u003cspan style=\"vertical-align: inherit;\"\u003e\u003cspan style=\"vertical-align: inherit;\"\u003eHeel Height: Flat \u003c\/span\u003e\u003c\/span\u003e\u003c\/strong\u003e\u003c\/li\u003e\n\u003cli\u003e\u003cstrong\u003e\u003cspan style=\"vertical-align: inherit;\"\u003e\u003cspan style=\"vertical-align: inherit;\"\u003eBoot Height: Ankle \u003c\/span\u003e\u003c\/span\u003e\u003c\/strong\u003e\u003c\/li\u003e\n\u003cli\u003e\u003cstrong\u003e\u003cspan style=\"vertical-align: inherit;\"\u003e\u003cspan style=\"vertical-align: inherit;\"\u003eHeel Type: Heel \u003c\/span\u003e\u003c\/span\u003e\u003c\/strong\u003e\u003c\/li\u003e\n\u003cli\u003e\u003cstrong\u003e\u003cspan style=\"vertical-align: inherit;\"\u003e\u003cspan style=\"vertical-align: inherit;\"\u003eMaterial: Leather \u003c\/span\u003e\u003c\/span\u003e\u003c\/strong\u003e\u003c\/li\u003e\n\u003cli\u003e\u003cstrong\u003e\u003cspan style=\"vertical-align: inherit;\"\u003e\u003cspan style=\"vertical-align: inherit;\"\u003eGender: Women \u003c\/span\u003e\u003c\/span\u003e\u003c\/strong\u003e\u003c\/li\u003e\n\u003cli\u003e\u003cstrong\u003e\u003cspan style=\"vertical-align: inherit;\"\u003e\u003cspan style=\"vertical-align: inherit;\"\u003eColor: Brown, Green, Blue, Red, Black, Beige\u003c\/span\u003e\u003c\/span\u003e\u003c\/strong\u003e\u003c\/li\u003e\n\u003c\/ul\u003e\u003ch3\u003e\u003cb\u003e\u003cstrong\u003e\u003cspan style=\"vertical-align: inherit;\"\u003e\u003cspan style=\"vertical-align: inherit;\"\u003eRELIABLE AFTER-SALES SERVICE:\u003c\/span\u003e\u003c\/span\u003e\u003c\/strong\u003e\u003c\/b\u003e\u003c\/h3\u003e\u003cp\u003e\u003cstrong\u003e\u003cspan style=\"vertical-align: inherit;\"\u003e\u003cspan style=\"vertical-align: inherit;\"\u003e90-Day Money Back Guarantee and Ready to Respond Within 24 hours.\u003c\/span\u003e\u003c\/span\u003e\u003c\/strong\u003e\u003c\/p\u003e\u003cp\u003e\u003cstrong\u003e\u003cspan style=\"vertical-align: inherit;\"\u003e\u003cspan style=\"vertical-align: inherit;\"\u003eClick the \"Add to Cart\" button now!BUY IT NOW ! \u003c\/span\u003e\u003c\/span\u003e\u003c\/strong\u003e\u003cbr\u003e\u003cstrong\u003e\u003cspan style=\"vertical-align: inherit;\"\u003e\u003cspan style=\"vertical-align: inherit;\"\u003eLimited Quantity - Will sell out fast!\u003c\/span\u003e\u003c\/span\u003e\u003c\/strong\u003e\u003c\/p\u003e\u003ch3\u003e\u003cstrong\u003e\u003cimg src=\"https:\/\/cdn.shopify.com\/s\/files\/1\/0068\/8898\/0541\/files\/131221412412_large_large_large_d23ea02e-4643-4cd3-9063-1d33c6504a8c_large.png?v=1532400452\"\u003e\u003c\/strong\u003e\u003c\/h3\u003e\u003cp\u003e\u003cimg src=\"https:\/\/cdn.shopify.com\/s\/files\/1\/2700\/0658\/files\/trust2_1024x_991e88e0-93f2-48d9-a91a-fe5fc2eb7bca_large.png?v=1540363065\"\u003e\u003c\/p\u003e\u003cp\u003e\u003cspan rel=\"40|55|1\"\u003e\u003cstrong\u003e\u003cspan style=\"vertical-align: inherit;\"\u003e\u003cspan style=\"vertical-align: inherit;\"\u003eSHIPPING \u0026amp; DELIVERY\u003c\/span\u003e\u003c\/span\u003e\u003c\/strong\u003e\u003cbr\u003e\u003cspan style=\"vertical-align: inherit;\"\u003e\u003cspan style=\"vertical-align: inherit;\"\u003e We processes orders between Monday and Friday. Orders will be processed within 2 business days of ordering and shipped out the next day after the processing day. All orders are shipped with tracking number so you can track it every step of the way!\u003c\/span\u003e\u003c\/span\u003e\u003c\/span\u003e\u003c\/p\u003e\u003cp\u003e\u003cstrong\u003e\u003cspan style=\"vertical-align: inherit;\"\u003e\u003cspan style=\"vertical-align: inherit;\"\u003eOUR GUARANTEE:\u003c\/span\u003e\u003c\/span\u003e\u003c\/strong\u003e\u003c\/p\u003e\u003cul\u003e\n\u003cli\u003e\u003cspan style=\"vertical-align: inherit;\"\u003e\u003cspan style=\"vertical-align: inherit;\"\u003eWe truly believe we carry some of the most innovative products in the world, and we want to make sure we back that up with a risk-free ironclad 90 day guarantee.\u003c\/span\u003e\u003c\/span\u003e\u003c\/li\u003e\n\u003cli\u003e\u003cspan style=\"vertical-align: inherit;\"\u003e\u003cspan style=\"vertical-align: inherit;\"\u003eIf you don't have a positive experience for ANY reason, we will do WHATEVER it takes to make sure you are 100% satisfied with your purchase.\u003c\/span\u003e\u003c\/span\u003e\u003c\/li\u003e\n\u003cli\u003e\u003cspan style=\"vertical-align: inherit;\"\u003e\u003cspan style=\"vertical-align: inherit;\"\u003eBuying items online can be a daunting task, so we want you to realize that there is absolute ZERO risk in buying something and trying it out. If you don't like it, no hard feelings we'll make it right. \u003c\/span\u003e\u003c\/span\u003e\u003c\/li\u003e\n\u003cli\u003e\u003cspan style=\"vertical-align: inherit;\"\u003e\u003cspan style=\"vertical-align: inherit;\"\u003eWe have 24\/7\/365 Ticket and Email Support. Please contact us if you need assistance.\u003c\/span\u003e\u003c\/span\u003e\u003c\/li\u003e\n\u003c\/ul\u003e\u003cp\u003e\u003cspan\u003e\u003cstrong\u003e\u003cspan style=\"vertical-align: inherit;\"\u003e\u003cspan style=\"vertical-align: inherit;\"\u003eClick the \"Add to Cart\" button now!\u003c\/span\u003e\u003c\/span\u003e\u003c\/strong\u003e\u003c\/span\u003e\u003c\/p\u003e\u003cp\u003e\u003cimg src=\"https:\/\/cdn.shopify.com\/s\/files\/1\/0075\/7261\/9323\/files\/LIMITED_STOCk_large.gif?v=1534836902\"\u003e\u003c\/p\u003e\u003cul style=\"list-style: none; margin: 0px;\"\u003e\u003c\/ul\u003e\u003cdiv\u003e\u003c\/div\u003e","published_at":"2019-09-19T15:20:48+08:00","created_at":"2019-09-19T15:20:51+08:00","vendor":"Popular Buy Online","type":"","tags":["Bags \u0026 Shoes","Flats","Women's Shoes"],"price":3368,"price_min":3368,"price_max":3368,"available":true,"price_varies":false,"compare_at_price":6736,"compare_at_price_min":6736,"compare_at_price_max":6736,"compare_at_price_varies":false,"variants":[{"id":30202824163374,"title":"Brown \/ US 4.5 (label size 35)","option1":"Brown","option2":"US 4.5 (label size 35)","option3":null,"sku":"ZJZ5542419","requires_shipping":true,"taxable":true,"featured_image":{"id":12731286454318,"product_id":4111328477230,"position":2,"created_at":"2019-09-19T15:20:51+08:00","updated_at":"2020-02-04T11:28:52+08:00","alt":null,"width":1000,"height":1000,"src":"https:\/\/cdn.shopify.com\/s\/files\/1\/0040\/3374\/0846\/products\/66842325_823641714704046_2120658671559720568_n-jpg-1565577388354_a8335613-db55-4c54-9fa6-e056a3f56518.jpg?v=1580786932","variant_ids":[30202824163374,30202824196142,30202824261678,30202824294446,30202824327214,30202824359982,30202824392750,30202824425518,30202824458286]},"available":true,"name":"HOT!🔥2019 New Arch Support Boots - Brown \/ US 4.5 (label size 35)","public_title":"Brown \/ US 4.5 (label size 35)","options":["Brown","US 4.5 (label size 35)"],"price":3368,"weight":0,"compare_at_price":6736,"inventory_management":null,"barcode":null,"featured_media":{"alt":null,"id":2684023275566,"position":2,"preview_image":{"aspect_ratio":1.0,"height":1000,"width":1000,"src":"https:\/\/cdn.shopify.com\/s\/files\/1\/0040\/3374\/0846\/products\/66842325_823641714704046_2120658671559720568_n-jpg-1565577388354_a8335613-db55-4c54-9fa6-e056a3f56518.jpg?v=1580786931"}}},{"id":30202824196142,"title":"Brown \/ US 5 (label size 36)","option1":"Brown","option2":"US 5 (label size 36)","option3":null,"sku":"ZJZ5542419","requires_shipping":true,"taxable":true,"featured_image":{"id":12731286454318,"product_id":4111328477230,"position":2,"created_at":"2019-09-19T15:20:51+08:00","updated_at":"2020-02-04T11:28:52+08:00","alt":null,"width":1000,"height":1000,"src":"https:\/\/cdn.shopify.com\/s\/files\/1\/0040\/3374\/0846\/products\/66842325_823641714704046_2120658671559720568_n-jpg-1565577388354_a8335613-db55-4c54-9fa6-e056a3f56518.jpg?v=1580786932","variant_ids":[30202824163374,30202824196142,30202824261678,30202824294446,30202824327214,30202824359982,30202824392750,30202824425518,30202824458286]},"available":true,"name":"HOT!🔥2019 New Arch Support Boots - Brown \/ US 5 (label size 36)","public_title":"Brown \/ US 5 (label size 36)","options":["Brown","US 5 (label size 36)"],"price":3368,"weight":0,"compare_at_price":6736,"inventory_management":null,"barcode":null,"featured_media":{"alt":null,"id":2684023275566,"position":2,"preview_image":{"aspect_ratio":1.0,"height":1000,"width":1000,"src":"https:\/\/cdn.shopify.com\/s\/files\/1\/0040\/3374\/0846\/products\/66842325_823641714704046_2120658671559720568_n-jpg-1565577388354_a8335613-db55-4c54-9fa6-e056a3f56518.jpg?v=1580786931"}}},{"id":30202824261678,"title":"Brown \/ US 6 (label size 37)","option1":"Brown","option2":"US 6 (label size 37)","option3":null,"sku":"ZJZ5542419","requires_shipping":true,"taxable":true,"featured_image":{"id":12731286454318,"product_id":4111328477230,"position":2,"created_at":"2019-09-19T15:20:51+08:00","updated_at":"2020-02-04T11:28:52+08:00","alt":null,"width":1000,"height":1000,"src":"https:\/\/cdn.shopify.com\/s\/files\/1\/0040\/3374\/0846\/products\/66842325_823641714704046_2120658671559720568_n-jpg-1565577388354_a8335613-db55-4c54-9fa6-e056a3f56518.jpg?v=1580786932","variant_ids":[30202824163374,30202824196142,30202824261678,30202824294446,30202824327214,30202824359982,30202824392750,30202824425518,30202824458286]},"available":true,"name":"HOT!🔥2019 New Arch Support Boots - Brown \/ US 6 (label size 37)","public_title":"Brown \/ US 6 (label size 37)","options":["Brown","US 6 (label size 37)"],"price":3368,"weight":0,"compare_at_price":6736,"inventory_management":null,"barcode":null,"featured_media":{"alt":null,"id":2684023275566,"position":2,"preview_image":{"aspect_ratio":1.0,"height":1000,"width":1000,"src":"https:\/\/cdn.shopify.com\/s\/files\/1\/0040\/3374\/0846\/products\/66842325_823641714704046_2120658671559720568_n-jpg-1565577388354_a8335613-db55-4c54-9fa6-e056a3f56518.jpg?v=1580786931"}}},{"id":30202824294446,"title":"Brown \/ US 7 (label size 38)","option1":"Brown","option2":"US 7 (label size 38)","option3":null,"sku":"ZJZ5542419","requires_shipping":true,"taxable":true,"featured_image":{"id":12731286454318,"product_id":4111328477230,"position":2,"created_at":"2019-09-19T15:20:51+08:00","updated_at":"2020-02-04T11:28:52+08:00","alt":null,"width":1000,"height":1000,"src":"https:\/\/cdn.shopify.com\/s\/files\/1\/0040\/3374\/0846\/products\/66842325_823641714704046_2120658671559720568_n-jpg-1565577388354_a8335613-db55-4c54-9fa6-e056a3f56518.jpg?v=1580786932","variant_ids":[30202824163374,30202824196142,30202824261678,30202824294446,30202824327214,30202824359982,30202824392750,30202824425518,30202824458286]},"available":true,"name":"HOT!🔥2019 New Arch Support Boots - Brown \/ US 7 (label size 38)","public_title":"Brown \/ US 7 (label size 38)","options":["Brown","US 7 (label size 38)"],"price":3368,"weight":0,"compare_at_price":6736,"inventory_management":null,"barcode":null,"featured_media":{"alt":null,"id":2684023275566,"position":2,"preview_image":{"aspect_ratio":1.0,"height":1000,"width":1000,"src":"https:\/\/cdn.shopify.com\/s\/files\/1\/0040\/3374\/0846\/products\/66842325_823641714704046_2120658671559720568_n-jpg-1565577388354_a8335613-db55-4c54-9fa6-e056a3f56518.jpg?v=1580786931"}}},{"id":30202824327214,"title":"Brown \/ US 7.5 (label size 39)","option1":"Brown","option2":"US 7.5 (label size 39)","option3":null,"sku":"ZJZ5542419","requires_shipping":true,"taxable":true,"featured_image":{"id":12731286454318,"product_id":4111328477230,"position":2,"created_at":"2019-09-19T15:20:51+08:00","updated_at":"2020-02-04T11:28:52+08:00","alt":null,"width":1000,"height":1000,"src":"https:\/\/cdn.shopify.com\/s\/files\/1\/0040\/3374\/0846\/products\/66842325_823641714704046_2120658671559720568_n-jpg-1565577388354_a8335613-db55-4c54-9fa6-e056a3f56518.jpg?v=1580786932","variant_ids":[30202824163374,30202824196142,30202824261678,30202824294446,30202824327214,30202824359982,30202824392750,30202824425518,30202824458286]},"available":true,"name":"HOT!🔥2019 New Arch Support Boots - Brown \/ US 7.5 (label size 39)","public_title":"Brown \/ US 7.5 (label size 39)","options":["Brown","US 7.5 (label size 39)"],"price":3368,"weight":0,"compare_at_price":6736,"inventory_management":null,"barcode":null,"featured_media":{"alt":null,"id":2684023275566,"position":2,"preview_image":{"aspect_ratio":1.0,"height":1000,"width":1000,"src":"https:\/\/cdn.shopify.com\/s\/files\/1\/0040\/3374\/0846\/products\/66842325_823641714704046_2120658671559720568_n-jpg-1565577388354_a8335613-db55-4c54-9fa6-e056a3f56518.jpg?v=1580786931"}}},{"id":30202824359982,"title":"Brown \/ US 8 (label size 40)","option1":"Brown","option2":"US 8 (label size 40)","option3":null,"sku":"ZJZ5542419","requires_shipping":true,"taxable":true,"featured_image":{"id":12731286454318,"product_id":4111328477230,"position":2,"created_at":"2019-09-19T15:20:51+08:00","updated_at":"2020-02-04T11:28:52+08:00","alt":null,"width":1000,"height":1000,"src":"https:\/\/cdn.shopify.com\/s\/files\/1\/0040\/3374\/0846\/products\/66842325_823641714704046_2120658671559720568_n-jpg-1565577388354_a8335613-db55-4c54-9fa6-e056a3f56518.jpg?v=1580786932","variant_ids":[30202824163374,30202824196142,30202824261678,30202824294446,30202824327214,30202824359982,30202824392750,30202824425518,30202824458286]},"available":true,"name":"HOT!🔥2019 New Arch Support Boots - Brown \/ US 8 (label size 40)","public_title":"Brown \/ US 8 (label size 40)","options":["Brown","US 8 (label size 40)"],"price":3368,"weight":0,"compare_at_price":6736,"inventory_management":null,"barcode":null,"featured_media":{"alt":null,"id":2684023275566,"position":2,"preview_image":{"aspect_ratio":1.0,"height":1000,"width":1000,"src":"https:\/\/cdn.shopify.com\/s\/files\/1\/0040\/3374\/0846\/products\/66842325_823641714704046_2120658671559720568_n-jpg-1565577388354_a8335613-db55-4c54-9fa6-e056a3f56518.jpg?v=1580786931"}}},{"id":30202824392750,"title":"Brown \/ US 9 (label size 41)","option1":"Brown","option2":"US 9 (label size 41)","option3":null,"sku":"ZJZ5542419","requires_shipping":true,"taxable":true,"featured_image":{"id":12731286454318,"product_id":4111328477230,"position":2,"created_at":"2019-09-19T15:20:51+08:00","updated_at":"2020-02-04T11:28:52+08:00","alt":null,"width":1000,"height":1000,"src":"https:\/\/cdn.shopify.com\/s\/files\/1\/0040\/3374\/0846\/products\/66842325_823641714704046_2120658671559720568_n-jpg-1565577388354_a8335613-db55-4c54-9fa6-e056a3f56518.jpg?v=1580786932","variant_ids":[30202824163374,30202824196142,30202824261678,30202824294446,30202824327214,30202824359982,30202824392750,30202824425518,30202824458286]},"available":true,"name":"HOT!🔥2019 New Arch Support Boots - Brown \/ US 9 (label size 41)","public_title":"Brown \/ US 9 (label size 41)","options":["Brown","US 9 (label size 41)"],"price":3368,"weight":0,"compare_at_price":6736,"inventory_management":null,"barcode":null,"featured_media":{"alt":null,"id":2684023275566,"position":2,"preview_image":{"aspect_ratio":1.0,"height":1000,"width":1000,"src":"https:\/\/cdn.shopify.com\/s\/files\/1\/0040\/3374\/0846\/products\/66842325_823641714704046_2120658671559720568_n-jpg-1565577388354_a8335613-db55-4c54-9fa6-e056a3f56518.jpg?v=1580786931"}}},{"id":30202824425518,"title":"Brown \/ US 10 (label size 42)","option1":"Brown","option2":"US 10 (label size 42)","option3":null,"sku":"ZJZ5542419","requires_shipping":true,"taxable":true,"featured_image":{"id":12731286454318,"product_id":4111328477230,"position":2,"created_at":"2019-09-19T15:20:51+08:00","updated_at":"2020-02-04T11:28:52+08:00","alt":null,"width":1000,"height":1000,"src":"https:\/\/cdn.shopify.com\/s\/files\/1\/0040\/3374\/0846\/products\/66842325_823641714704046_2120658671559720568_n-jpg-1565577388354_a8335613-db55-4c54-9fa6-e056a3f56518.jpg?v=1580786932","variant_ids":[30202824163374,30202824196142,30202824261678,30202824294446,30202824327214,30202824359982,30202824392750,30202824425518,30202824458286]},"available":true,"name":"HOT!🔥2019 New Arch Support Boots - Brown \/ US 10 (label size 42)","public_title":"Brown \/ US 10 (label size 42)","options":["Brown","US 10 (label size 42)"],"price":3368,"weight":0,"compare_at_price":6736,"inventory_management":null,"barcode":null,"featured_media":{"alt":null,"id":2684023275566,"position":2,"preview_image":{"aspect_ratio":1.0,"height":1000,"width":1000,"src":"https:\/\/cdn.shopify.com\/s\/files\/1\/0040\/3374\/0846\/products\/66842325_823641714704046_2120658671559720568_n-jpg-1565577388354_a8335613-db55-4c54-9fa6-e056a3f56518.jpg?v=1580786931"}}},{"id":30202824458286,"title":"Brown \/ US 11 (label size 43)","option1":"Brown","option2":"US 11 (label size 43)","option3":null,"sku":"ZJZ5542419","requires_shipping":true,"taxable":true,"featured_image":{"id":12731286454318,"product_id":4111328477230,"position":2,"created_at":"2019-09-19T15:20:51+08:00","updated_at":"2020-02-04T11:28:52+08:00","alt":null,"width":1000,"height":1000,"src":"https:\/\/cdn.shopify.com\/s\/files\/1\/0040\/3374\/0846\/products\/66842325_823641714704046_2120658671559720568_n-jpg-1565577388354_a8335613-db55-4c54-9fa6-e056a3f56518.jpg?v=1580786932","variant_ids":[30202824163374,30202824196142,30202824261678,30202824294446,30202824327214,30202824359982,30202824392750,30202824425518,30202824458286]},"available":true,"name":"HOT!🔥2019 New Arch Support Boots - Brown \/ US 11 (label size 43)","public_title":"Brown \/ US 11 (label size 43)","options":["Brown","US 11 (label size 43)"],"price":3368,"weight":0,"compare_at_price":6736,"inventory_management":null,"barcode":null,"featured_media":{"alt":null,"id":2684023275566,"position":2,"preview_image":{"aspect_ratio":1.0,"height":1000,"width":1000,"src":"https:\/\/cdn.shopify.com\/s\/files\/1\/0040\/3374\/0846\/products\/66842325_823641714704046_2120658671559720568_n-jpg-1565577388354_a8335613-db55-4c54-9fa6-e056a3f56518.jpg?v=1580786931"}}},{"id":30202824491054,"title":"Red \/ US 4.5 (label size 35)","option1":"Red","option2":"US 4.5 (label size 35)","option3":null,"sku":"ZJZ5542419","requires_shipping":true,"taxable":true,"featured_image":{"id":12731286487086,"product_id":4111328477230,"position":1,"created_at":"2019-09-19T15:20:51+08:00","updated_at":"2020-02-04T11:28:51+08:00","alt":null,"width":1000,"height":1000,"src":"https:\/\/cdn.shopify.com\/s\/files\/1\/0040\/3374\/0846\/products\/66353769_343314213281743_4353617368165033693_n-jpg-1565576507542_66989211-9637-4fb8-8a3e-181557c99e07.jpg?v=1580786931","variant_ids":[30202824491054,30202824523822,30202824556590,30202824589358,30202824622126,30202824654894,30202824687662,30202824720430,30202824753198]},"available":true,"name":"HOT!🔥2019 New Arch Support Boots - Red \/ US 4.5 (label size 35)","public_title":"Red \/ US 4.5 (label size 35)","options":["Red","US 4.5 (label size 35)"],"price":3368,"weight":0,"compare_at_price":6736,"inventory_management":null,"barcode":null,"featured_media":{"alt":null,"id":2684023308334,"position":1,"preview_image":{"aspect_ratio":1.0,"height":1000,"width":1000,"src":"https:\/\/cdn.shopify.com\/s\/files\/1\/0040\/3374\/0846\/products\/66353769_343314213281743_4353617368165033693_n-jpg-1565576507542_66989211-9637-4fb8-8a3e-181557c99e07.jpg?v=1580786930"}}},{"id":30202824523822,"title":"Red \/ US 5 (label size 36)","option1":"Red","option2":"US 5 (label size 36)","option3":null,"sku":"ZJZ5542419","requires_shipping":true,"taxable":true,"featured_image":{"id":12731286487086,"product_id":4111328477230,"position":1,"created_at":"2019-09-19T15:20:51+08:00","updated_at":"2020-02-04T11:28:51+08:00","alt":null,"width":1000,"height":1000,"src":"https:\/\/cdn.shopify.com\/s\/files\/1\/0040\/3374\/0846\/products\/66353769_343314213281743_4353617368165033693_n-jpg-1565576507542_66989211-9637-4fb8-8a3e-181557c99e07.jpg?v=1580786931","variant_ids":[30202824491054,30202824523822,30202824556590,30202824589358,30202824622126,30202824654894,30202824687662,30202824720430,30202824753198]},"available":true,"name":"HOT!🔥2019 New Arch Support Boots - Red \/ US 5 (label size 36)","public_title":"Red \/ US 5 (label size 36)","options":["Red","US 5 (label size 36)"],"price":3368,"weight":0,"compare_at_price":6736,"inventory_management":null,"barcode":null,"featured_media":{"alt":null,"id":2684023308334,"position":1,"preview_image":{"aspect_ratio":1.0,"height":1000,"width":1000,"src":"https:\/\/cdn.shopify.com\/s\/files\/1\/0040\/3374\/0846\/products\/66353769_343314213281743_4353617368165033693_n-jpg-1565576507542_66989211-9637-4fb8-8a3e-181557c99e07.jpg?v=1580786930"}}},{"id":30202824556590,"title":"Red \/ US 6 (label size 37)","option1":"Red","option2":"US 6 (label size 37)","option3":null,"sku":"ZJZ5542419","requires_shipping":true,"taxable":true,"featured_image":{"id":12731286487086,"product_id":4111328477230,"position":1,"created_at":"2019-09-19T15:20:51+08:00","updated_at":"2020-02-04T11:28:51+08:00","alt":null,"width":1000,"height":1000,"src":"https:\/\/cdn.shopify.com\/s\/files\/1\/0040\/3374\/0846\/products\/66353769_343314213281743_4353617368165033693_n-jpg-1565576507542_66989211-9637-4fb8-8a3e-181557c99e07.jpg?v=1580786931","variant_ids":[30202824491054,30202824523822,30202824556590,30202824589358,30202824622126,30202824654894,30202824687662,30202824720430,30202824753198]},"available":true,"name":"HOT!🔥2019 New Arch Support Boots - Red \/ US 6 (label size 37)","public_title":"Red \/ US 6 (label size 37)","options":["Red","US 6 (label size 37)"],"price":3368,"weight":0,"compare_at_price":6736,"inventory_management":null,"barcode":null,"featured_media":{"alt":null,"id":2684023308334,"position":1,"preview_image":{"aspect_ratio":1.0,"height":1000,"width":1000,"src":"https:\/\/cdn.shopify.com\/s\/files\/1\/0040\/3374\/0846\/products\/66353769_343314213281743_4353617368165033693_n-jpg-1565576507542_66989211-9637-4fb8-8a3e-181557c99e07.jpg?v=1580786930"}}},{"id":30202824589358,"title":"Red \/ US 7 (label size 38)","option1":"Red","option2":"US 7 (label size 38)","option3":null,"sku":"ZJZ5542419","requires_shipping":true,"taxable":true,"featured_image":{"id":12731286487086,"product_id":4111328477230,"position":1,"created_at":"2019-09-19T15:20:51+08:00","updated_at":"2020-02-04T11:28:51+08:00","alt":null,"width":1000,"height":1000,"src":"https:\/\/cdn.shopify.com\/s\/files\/1\/0040\/3374\/0846\/products\/66353769_343314213281743_4353617368165033693_n-jpg-1565576507542_66989211-9637-4fb8-8a3e-181557c99e07.jpg?v=1580786931","variant_ids":[30202824491054,30202824523822,30202824556590,30202824589358,30202824622126,30202824654894,30202824687662,30202824720430,30202824753198]},"available":true,"name":"HOT!🔥2019 New Arch Support Boots - Red \/ US 7 (label size 38)","public_title":"Red \/ US 7 (label size 38)","options":["Red","US 7 (label size 38)"],"price":3368,"weight":0,"compare_at_price":6736,"inventory_management":null,"barcode":null,"featured_media":{"alt":null,"id":2684023308334,"position":1,"preview_image":{"aspect_ratio":1.0,"height":1000,"width":1000,"src":"https:\/\/cdn.shopify.com\/s\/files\/1\/0040\/3374\/0846\/products\/66353769_343314213281743_4353617368165033693_n-jpg-1565576507542_66989211-9637-4fb8-8a3e-181557c99e07.jpg?v=1580786930"}}},{"id":30202824622126,"title":"Red \/ US 7.5 (label size 39)","option1":"Red","option2":"US 7.5 (label size 39)","option3":null,"sku":"ZJZ5542419","requires_shipping":true,"taxable":true,"featured_image":{"id":12731286487086,"product_id":4111328477230,"position":1,"created_at":"2019-09-19T15:20:51+08:00","updated_at":"2020-02-04T11:28:51+08:00","alt":null,"width":1000,"height":1000,"src":"https:\/\/cdn.shopify.com\/s\/files\/1\/0040\/3374\/0846\/products\/66353769_343314213281743_4353617368165033693_n-jpg-1565576507542_66989211-9637-4fb8-8a3e-181557c99e07.jpg?v=1580786931","variant_ids":[30202824491054,30202824523822,30202824556590,30202824589358,30202824622126,30202824654894,30202824687662,30202824720430,30202824753198]},"available":true,"name":"HOT!🔥2019 New Arch Support Boots - Red \/ US 7.5 (label size 39)","public_title":"Red \/ US 7.5 (label size 39)","options":["Red","US 7.5 (label size 39)"],"price":3368,"weight":0,"compare_at_price":6736,"inventory_management":null,"barcode":null,"featured_media":{"alt":null,"id":2684023308334,"position":1,"preview_image":{"aspect_ratio":1.0,"height":1000,"width":1000,"src":"https:\/\/cdn.shopify.com\/s\/files\/1\/0040\/3374\/0846\/products\/66353769_343314213281743_4353617368165033693_n-jpg-1565576507542_66989211-9637-4fb8-8a3e-181557c99e07.jpg?v=1580786930"}}},{"id":30202824654894,"title":"Red \/ US 8 (label size 40)","option1":"Red","option2":"US 8 (label size 40)","option3":null,"sku":"ZJZ5542419","requires_shipping":true,"taxable":true,"featured_image":{"id":12731286487086,"product_id":4111328477230,"position":1,"created_at":"2019-09-19T15:20:51+08:00","updated_at":"2020-02-04T11:28:51+08:00","alt":null,"width":1000,"height":1000,"src":"https:\/\/cdn.shopify.com\/s\/files\/1\/0040\/3374\/0846\/products\/66353769_343314213281743_4353617368165033693_n-jpg-1565576507542_66989211-9637-4fb8-8a3e-181557c99e07.jpg?v=1580786931","variant_ids":[30202824491054,30202824523822,30202824556590,30202824589358,30202824622126,30202824654894,30202824687662,30202824720430,30202824753198]},"available":true,"name":"HOT!🔥2019 New Arch Support Boots - Red \/ US 8 (label size 40)","public_title":"Red \/ US 8 (label size 40)","options":["Red","US 8 (label size 40)"],"price":3368,"weight":0,"compare_at_price":6736,"inventory_management":null,"barcode":null,"featured_media":{"alt":null,"id":2684023308334,"position":1,"preview_image":{"aspect_ratio":1.0,"height":1000,"width":1000,"src":"https:\/\/cdn.shopify.com\/s\/files\/1\/0040\/3374\/0846\/products\/66353769_343314213281743_4353617368165033693_n-jpg-1565576507542_66989211-9637-4fb8-8a3e-181557c99e07.jpg?v=1580786930"}}},{"id":30202824687662,"title":"Red \/ US 9 (label size 41)","option1":"Red","option2":"US 9 (label size 41)","option3":null,"sku":"ZJZ5542419","requires_shipping":true,"taxable":true,"featured_image":{"id":12731286487086,"product_id":4111328477230,"position":1,"created_at":"2019-09-19T15:20:51+08:00","updated_at":"2020-02-04T11:28:51+08:00","alt":null,"width":1000,"height":1000,"src":"https:\/\/cdn.shopify.com\/s\/files\/1\/0040\/3374\/0846\/products\/66353769_343314213281743_4353617368165033693_n-jpg-1565576507542_66989211-9637-4fb8-8a3e-181557c99e07.jpg?v=1580786931","variant_ids":[30202824491054,30202824523822,30202824556590,30202824589358,30202824622126,30202824654894,30202824687662,30202824720430,30202824753198]},"available":true,"name":"HOT!🔥2019 New Arch Support Boots - Red \/ US 9 (label size 41)","public_title":"Red \/ US 9 (label size 41)","options":["Red","US 9 (label size 41)"],"price":3368,"weight":0,"compare_at_price":6736,"inventory_management":null,"barcode":null,"featured_media":{"alt":null,"id":2684023308334,"position":1,"preview_image":{"aspect_ratio":1.0,"height":1000,"width":1000,"src":"https:\/\/cdn.shopify.com\/s\/files\/1\/0040\/3374\/0846\/products\/66353769_343314213281743_4353617368165033693_n-jpg-1565576507542_66989211-9637-4fb8-8a3e-181557c99e07.jpg?v=1580786930"}}},{"id":30202824720430,"title":"Red \/ US 10 (label size 42)","option1":"Red","option2":"US 10 (label size 42)","option3":null,"sku":"ZJZ5542419","requires_shipping":true,"taxable":true,"featured_image":{"id":12731286487086,"product_id":4111328477230,"position":1,"created_at":"2019-09-19T15:20:51+08:00","updated_at":"2020-02-04T11:28:51+08:00","alt":null,"width":1000,"height":1000,"src":"https:\/\/cdn.shopify.com\/s\/files\/1\/0040\/3374\/0846\/products\/66353769_343314213281743_4353617368165033693_n-jpg-1565576507542_66989211-9637-4fb8-8a3e-181557c99e07.jpg?v=1580786931","variant_ids":[30202824491054,30202824523822,30202824556590,30202824589358,30202824622126,30202824654894,30202824687662,30202824720430,30202824753198]},"available":true,"name":"HOT!🔥2019 New Arch Support Boots - Red \/ US 10 (label size 42)","public_title":"Red \/ US 10 (label size 42)","options":["Red","US 10 (label size 42)"],"price":3368,"weight":0,"compare_at_price":6736,"inventory_management":null,"barcode":null,"featured_media":{"alt":null,"id":2684023308334,"position":1,"preview_image":{"aspect_ratio":1.0,"height":1000,"width":1000,"src":"https:\/\/cdn.shopify.com\/s\/files\/1\/0040\/3374\/0846\/products\/66353769_343314213281743_4353617368165033693_n-jpg-1565576507542_66989211-9637-4fb8-8a3e-181557c99e07.jpg?v=1580786930"}}},{"id":30202824753198,"title":"Red \/ US 11 (label size 43)","option1":"Red","option2":"US 11 (label size 43)","option3":null,"sku":"ZJZ5542419","requires_shipping":true,"taxable":true,"featured_image":{"id":12731286487086,"product_id":4111328477230,"position":1,"created_at":"2019-09-19T15:20:51+08:00","updated_at":"2020-02-04T11:28:51+08:00","alt":null,"width":1000,"height":1000,"src":"https:\/\/cdn.shopify.com\/s\/files\/1\/0040\/3374\/0846\/products\/66353769_343314213281743_4353617368165033693_n-jpg-1565576507542_66989211-9637-4fb8-8a3e-181557c99e07.jpg?v=1580786931","variant_ids":[30202824491054,30202824523822,30202824556590,30202824589358,30202824622126,30202824654894,30202824687662,30202824720430,30202824753198]},"available":true,"name":"HOT!🔥2019 New Arch Support Boots - Red \/ US 11 (label size 43)","public_title":"Red \/ US 11 (label size 43)","options":["Red","US 11 (label size 43)"],"price":3368,"weight":0,"compare_at_price":6736,"inventory_management":null,"barcode":null,"featured_media":{"alt":null,"id":2684023308334,"position":1,"preview_image":{"aspect_ratio":1.0,"height":1000,"width":1000,"src":"https:\/\/cdn.shopify.com\/s\/files\/1\/0040\/3374\/0846\/products\/66353769_343314213281743_4353617368165033693_n-jpg-1565576507542_66989211-9637-4fb8-8a3e-181557c99e07.jpg?v=1580786930"}}},{"id":30202824785966,"title":"Green \/ US 4.5 (label size 35)","option1":"Green","option2":"US 4.5 (label size 35)","option3":null,"sku":"ZJZ5542419","requires_shipping":true,"taxable":true,"featured_image":{"id":12731286519854,"product_id":4111328477230,"position":3,"created_at":"2019-09-19T15:20:51+08:00","updated_at":"2020-02-04T11:27:57+08:00","alt":null,"width":1000,"height":1000,"src":"https:\/\/cdn.shopify.com\/s\/files\/1\/0040\/3374\/0846\/products\/61756339_118904676104394_2850188068380150632_n-jpg-1565576538619_22f841ed-05cd-42f7-bb46-c3bf2c491424.jpg?v=1580786877","variant_ids":[30202824785966,30202824818734,30202824851502,30202824884270,30202824917038,30202824949806,30202824982574,30202825015342,30202825048110]},"available":true,"name":"HOT!🔥2019 New Arch Support Boots - Green \/ US 4.5 (label size 35)","public_title":"Green \/ US 4.5 (label size 35)","options":["Green","US 4.5 (label size 35)"],"price":3368,"weight":0,"compare_at_price":6736,"inventory_management":null,"barcode":null,"featured_media":{"alt":null,"id":2684023341102,"position":3,"preview_image":{"aspect_ratio":1.0,"height":1000,"width":1000,"src":"https:\/\/cdn.shopify.com\/s\/files\/1\/0040\/3374\/0846\/products\/61756339_118904676104394_2850188068380150632_n-jpg-1565576538619_22f841ed-05cd-42f7-bb46-c3bf2c491424.jpg?v=1580786876"}}},{"id":30202824818734,"title":"Green \/ US 5 (label size 36)","option1":"Green","option2":"US 5 (label size 36)","option3":null,"sku":"ZJZ5542419","requires_shipping":true,"taxable":true,"featured_image":{"id":12731286519854,"product_id":4111328477230,"position":3,"created_at":"2019-09-19T15:20:51+08:00","updated_at":"2020-02-04T11:27:57+08:00","alt":null,"width":1000,"height":1000,"src":"https:\/\/cdn.shopify.com\/s\/files\/1\/0040\/3374\/0846\/products\/61756339_118904676104394_2850188068380150632_n-jpg-1565576538619_22f841ed-05cd-42f7-bb46-c3bf2c491424.jpg?v=1580786877","variant_ids":[30202824785966,30202824818734,30202824851502,30202824884270,30202824917038,30202824949806,30202824982574,30202825015342,30202825048110]},"available":true,"name":"HOT!🔥2019 New Arch Support Boots - Green \/ US 5 (label size 36)","public_title":"Green \/ US 5 (label size 36)","options":["Green","US 5 (label size 36)"],"price":3368,"weight":0,"compare_at_price":6736,"inventory_management":null,"barcode":null,"featured_media":{"alt":null,"id":2684023341102,"position":3,"preview_image":{"aspect_ratio":1.0,"height":1000,"width":1000,"src":"https:\/\/cdn.shopify.com\/s\/files\/1\/0040\/3374\/0846\/products\/61756339_118904676104394_2850188068380150632_n-jpg-1565576538619_22f841ed-05cd-42f7-bb46-c3bf2c491424.jpg?v=1580786876"}}},{"id":30202824851502,"title":"Green \/ US 6 (label size 37)","option1":"Green","option2":"US 6 (label size 37)","option3":null,"sku":"ZJZ5542419","requires_shipping":true,"taxable":true,"featured_image":{"id":12731286519854,"product_id":4111328477230,"position":3,"created_at":"2019-09-19T15:20:51+08:00","updated_at":"2020-02-04T11:27:57+08:00","alt":null,"width":1000,"height":1000,"src":"https:\/\/cdn.shopify.com\/s\/files\/1\/0040\/3374\/0846\/products\/61756339_118904676104394_2850188068380150632_n-jpg-1565576538619_22f841ed-05cd-42f7-bb46-c3bf2c491424.jpg?v=1580786877","variant_ids":[30202824785966,30202824818734,30202824851502,30202824884270,30202824917038,30202824949806,30202824982574,30202825015342,30202825048110]},"available":true,"name":"HOT!🔥2019 New Arch Support Boots - Green \/ US 6 (label size 37)","public_title":"Green \/ US 6 (label size 37)","options":["Green","US 6 (label size 37)"],"price":3368,"weight":0,"compare_at_price":6736,"inventory_management":null,"barcode":null,"featured_media":{"alt":null,"id":2684023341102,"position":3,"preview_image":{"aspect_ratio":1.0,"height":1000,"width":1000,"src":"https:\/\/cdn.shopify.com\/s\/files\/1\/0040\/3374\/0846\/products\/61756339_118904676104394_2850188068380150632_n-jpg-1565576538619_22f841ed-05cd-42f7-bb46-c3bf2c491424.jpg?v=1580786876"}}},{"id":30202824884270,"title":"Green \/ US 7 (label size 38)","option1":"Green","option2":"US 7 (label size 38)","option3":null,"sku":"ZJZ5542419","requires_shipping":true,"taxable":true,"featured_image":{"id":12731286519854,"product_id":4111328477230,"position":3,"created_at":"2019-09-19T15:20:51+08:00","updated_at":"2020-02-04T11:27:57+08:00","alt":null,"width":1000,"height":1000,"src":"https:\/\/cdn.shopify.com\/s\/files\/1\/0040\/3374\/0846\/products\/61756339_118904676104394_2850188068380150632_n-jpg-1565576538619_22f841ed-05cd-42f7-bb46-c3bf2c491424.jpg?v=1580786877","variant_ids":[30202824785966,30202824818734,30202824851502,30202824884270,30202824917038,30202824949806,30202824982574,30202825015342,30202825048110]},"available":true,"name":"HOT!🔥2019 New Arch Support Boots - Green \/ US 7 (label size 38)","public_title":"Green \/ US 7 (label size 38)","options":["Green","US 7 (label size 38)"],"price":3368,"weight":0,"compare_at_price":6736,"inventory_management":null,"barcode":null,"featured_media":{"alt":null,"id":2684023341102,"position":3,"preview_image":{"aspect_ratio":1.0,"height":1000,"width":1000,"src":"https:\/\/cdn.shopify.com\/s\/files\/1\/0040\/3374\/0846\/products\/61756339_118904676104394_2850188068380150632_n-jpg-1565576538619_22f841ed-05cd-42f7-bb46-c3bf2c491424.jpg?v=1580786876"}}},{"id":30202824917038,"title":"Green \/ US 7.5 (label size 39)","option1":"Green","option2":"US 7.5 (label size 39)","option3":null,"sku":"ZJZ5542419","requires_shipping":true,"taxable":true,"featured_image":{"id":12731286519854,"product_id":4111328477230,"position":3,"created_at":"2019-09-19T15:20:51+08:00","updated_at":"2020-02-04T11:27:57+08:00","alt":null,"width":1000,"height":1000,"src":"https:\/\/cdn.shopify.com\/s\/files\/1\/0040\/3374\/0846\/products\/61756339_118904676104394_2850188068380150632_n-jpg-1565576538619_22f841ed-05cd-42f7-bb46-c3bf2c491424.jpg?v=1580786877","variant_ids":[30202824785966,30202824818734,30202824851502,30202824884270,30202824917038,30202824949806,30202824982574,30202825015342,30202825048110]},"available":true,"name":"HOT!🔥2019 New Arch Support Boots - Green \/ US 7.5 (label size 39)","public_title":"Green \/ US 7.5 (label size 39)","options":["Green","US 7.5 (label size 39)"],"price":3368,"weight":0,"compare_at_price":6736,"inventory_management":null,"barcode":null,"featured_media":{"alt":null,"id":2684023341102,"position":3,"preview_image":{"aspect_ratio":1.0,"height":1000,"width":1000,"src":"https:\/\/cdn.shopify.com\/s\/files\/1\/0040\/3374\/0846\/products\/61756339_118904676104394_2850188068380150632_n-jpg-1565576538619_22f841ed-05cd-42f7-bb46-c3bf2c491424.jpg?v=1580786876"}}},{"id":30202824949806,"title":"Green \/ US 8 (label size 40)","option1":"Green","option2":"US 8 (label size 40)","option3":null,"sku":"ZJZ5542419","requires_shipping":true,"taxable":true,"featured_image":{"id":12731286519854,"product_id":4111328477230,"position":3,"created_at":"2019-09-19T15:20:51+08:00","updated_at":"2020-02-04T11:27:57+08:00","alt":null,"width":1000,"height":1000,"src":"https:\/\/cdn.shopify.com\/s\/files\/1\/0040\/3374\/0846\/products\/61756339_118904676104394_2850188068380150632_n-jpg-1565576538619_22f841ed-05cd-42f7-bb46-c3bf2c491424.jpg?v=1580786877","variant_ids":[30202824785966,30202824818734,30202824851502,30202824884270,30202824917038,30202824949806,30202824982574,30202825015342,30202825048110]},"available":true,"name":"HOT!🔥2019 New Arch Support Boots - Green \/ US 8 (label size 40)","public_title":"Green \/ US 8 (label size 40)","options":["Green","US 8 (label size 40)"],"price":3368,"weight":0,"compare_at_price":6736,"inventory_management":null,"barcode":null,"featured_media":{"alt":null,"id":2684023341102,"position":3,"preview_image":{"aspect_ratio":1.0,"height":1000,"width":1000,"src":"https:\/\/cdn.shopify.com\/s\/files\/1\/0040\/3374\/0846\/products\/61756339_118904676104394_2850188068380150632_n-jpg-1565576538619_22f841ed-05cd-42f7-bb46-c3bf2c491424.jpg?v=1580786876"}}},{"id":30202824982574,"title":"Green \/ US 9 (label size 41)","option1":"Green","option2":"US 9 (label size 41)","option3":null,"sku":"ZJZ5542419","requires_shipping":true,"taxable":true,"featured_image":{"id":12731286519854,"product_id":4111328477230,"position":3,"created_at":"2019-09-19T15:20:51+08:00","updated_at":"2020-02-04T11:27:57+08:00","alt":null,"width":1000,"height":1000,"src":"https:\/\/cdn.shopify.com\/s\/files\/1\/0040\/3374\/0846\/products\/61756339_118904676104394_2850188068380150632_n-jpg-1565576538619_22f841ed-05cd-42f7-bb46-c3bf2c491424.jpg?v=1580786877","variant_ids":[30202824785966,30202824818734,30202824851502,30202824884270,30202824917038,30202824949806,30202824982574,30202825015342,30202825048110]},"available":true,"name":"HOT!🔥2019 New Arch Support Boots - Green \/ US 9 (label size 41)","public_title":"Green \/ US 9 (label size 41)","options":["Green","US 9 (label size 41)"],"price":3368,"weight":0,"compare_at_price":6736,"inventory_management":null,"barcode":null,"featured_media":{"alt":null,"id":2684023341102,"position":3,"preview_image":{"aspect_ratio":1.0,"height":1000,"width":1000,"src":"https:\/\/cdn.shopify.com\/s\/files\/1\/0040\/3374\/0846\/products\/61756339_118904676104394_2850188068380150632_n-jpg-1565576538619_22f841ed-05cd-42f7-bb46-c3bf2c491424.jpg?v=1580786876"}}},{"id":30202825015342,"title":"Green \/ US 10 (label size 42)","option1":"Green","option2":"US 10 (label size 42)","option3":null,"sku":"ZJZ5542419","requires_shipping":true,"taxable":true,"featured_image":{"id":12731286519854,"product_id":4111328477230,"position":3,"created_at":"2019-09-19T15:20:51+08:00","updated_at":"2020-02-04T11:27:57+08:00","alt":null,"width":1000,"height":1000,"src":"https:\/\/cdn.shopify.com\/s\/files\/1\/0040\/3374\/0846\/products\/61756339_118904676104394_2850188068380150632_n-jpg-1565576538619_22f841ed-05cd-42f7-bb46-c3bf2c491424.jpg?v=1580786877","variant_ids":[30202824785966,30202824818734,30202824851502,30202824884270,30202824917038,30202824949806,30202824982574,30202825015342,30202825048110]},"available":true,"name":"HOT!🔥2019 New Arch Support Boots - Green \/ US 10 (label size 42)","public_title":"Green \/ US 10 (label size 42)","options":["Green","US 10 (label size 42)"],"price":3368,"weight":0,"compare_at_price":6736,"inventory_management":null,"barcode":null,"featured_media":{"alt":null,"id":2684023341102,"position":3,"preview_image":{"aspect_ratio":1.0,"height":1000,"width":1000,"src":"https:\/\/cdn.shopify.com\/s\/files\/1\/0040\/3374\/0846\/products\/61756339_118904676104394_2850188068380150632_n-jpg-1565576538619_22f841ed-05cd-42f7-bb46-c3bf2c491424.jpg?v=1580786876"}}},{"id":30202825048110,"title":"Green \/ US 11 (label size 43)","option1":"Green","option2":"US 11 (label size 43)","option3":null,"sku":"ZJZ5542419","requires_shipping":true,"taxable":true,"featured_image":{"id":12731286519854,"product_id":4111328477230,"position":3,"created_at":"2019-09-19T15:20:51+08:00","updated_at":"2020-02-04T11:27:57+08:00","alt":null,"width":1000,"height":1000,"src":"https:\/\/cdn.shopify.com\/s\/files\/1\/0040\/3374\/0846\/products\/61756339_118904676104394_2850188068380150632_n-jpg-1565576538619_22f841ed-05cd-42f7-bb46-c3bf2c491424.jpg?v=1580786877","variant_ids":[30202824785966,30202824818734,30202824851502,30202824884270,30202824917038,30202824949806,30202824982574,30202825015342,30202825048110]},"available":true,"name":"HOT!🔥2019 New Arch Support Boots - Green \/ US 11 (label size 43)","public_title":"Green \/ US 11 (label size 43)","options":["Green","US 11 (label size 43)"],"price":3368,"weight":0,"compare_at_price":6736,"inventory_management":null,"barcode":null,"featured_media":{"alt":null,"id":2684023341102,"position":3,"preview_image":{"aspect_ratio":1.0,"height":1000,"width":1000,"src":"https:\/\/cdn.shopify.com\/s\/files\/1\/0040\/3374\/0846\/products\/61756339_118904676104394_2850188068380150632_n-jpg-1565576538619_22f841ed-05cd-42f7-bb46-c3bf2c491424.jpg?v=1580786876"}}},{"id":30202825080878,"title":"Blue \/ US 4.5 (label size 35)","option1":"Blue","option2":"US 4.5 (label size 35)","option3":null,"sku":"ZJZ5542419","requires_shipping":true,"taxable":true,"featured_image":{"id":12731286552622,"product_id":4111328477230,"position":4,"created_at":"2019-09-19T15:20:51+08:00","updated_at":"2020-02-04T11:27:57+08:00","alt":null,"width":1000,"height":1000,"src":"https:\/\/cdn.shopify.com\/s\/files\/1\/0040\/3374\/0846\/products\/67397172_705771196531532_5354621106962884028_n-jpg-1565577338471_a5cc6702-8362-4dcf-b643-4d99246543e7.jpg?v=1580786877","variant_ids":[30202825080878,30202825146414,30202825179182,30202825211950,30202825244718,30202825310254,30202825375790,30202825408558,30202825441326]},"available":true,"name":"HOT!🔥2019 New Arch Support Boots - Blue \/ US 4.5 (label size 35)","public_title":"Blue \/ US 4.5 (label size 35)","options":["Blue","US 4.5 (label size 35)"],"price":3368,"weight":0,"compare_at_price":6736,"inventory_management":null,"barcode":null,"featured_media":{"alt":null,"id":2684023373870,"position":4,"preview_image":{"aspect_ratio":1.0,"height":1000,"width":1000,"src":"https:\/\/cdn.shopify.com\/s\/files\/1\/0040\/3374\/0846\/products\/67397172_705771196531532_5354621106962884028_n-jpg-1565577338471_a5cc6702-8362-4dcf-b643-4d99246543e7.jpg?v=1580786875"}}},{"id":30202825146414,"title":"Blue \/ US 5 (label size 36)","option1":"Blue","option2":"US 5 (label size 36)","option3":null,"sku":"ZJZ5542419","requires_shipping":true,"taxable":true,"featured_image":{"id":12731286552622,"product_id":4111328477230,"position":4,"created_at":"2019-09-19T15:20:51+08:00","updated_at":"2020-02-04T11:27:57+08:00","alt":null,"width":1000,"height":1000,"src":"https:\/\/cdn.shopify.com\/s\/files\/1\/0040\/3374\/0846\/products\/67397172_705771196531532_5354621106962884028_n-jpg-1565577338471_a5cc6702-8362-4dcf-b643-4d99246543e7.jpg?v=1580786877","variant_ids":[30202825080878,30202825146414,30202825179182,30202825211950,30202825244718,30202825310254,30202825375790,30202825408558,30202825441326]},"available":true,"name":"HOT!🔥2019 New Arch Support Boots - Blue \/ US 5 (label size 36)","public_title":"Blue \/ US 5 (label size 36)","options":["Blue","US 5 (label size 36)"],"price":3368,"weight":0,"compare_at_price":6736,"inventory_management":null,"barcode":null,"featured_media":{"alt":null,"id":2684023373870,"position":4,"preview_image":{"aspect_ratio":1.0,"height":1000,"width":1000,"src":"https:\/\/cdn.shopify.com\/s\/files\/1\/0040\/3374\/0846\/products\/67397172_705771196531532_5354621106962884028_n-jpg-1565577338471_a5cc6702-8362-4dcf-b643-4d99246543e7.jpg?v=1580786875"}}},{"id":30202825179182,"title":"Blue \/ US 6 (label size 37)","option1":"Blue","option2":"US 6 (label size 37)","option3":null,"sku":"ZJZ5542419","requires_shipping":true,"taxable":true,"featured_image":{"id":12731286552622,"product_id":4111328477230,"position":4,"created_at":"2019-09-19T15:20:51+08:00","updated_at":"2020-02-04T11:27:57+08:00","alt":null,"width":1000,"height":1000,"src":"https:\/\/cdn.shopify.com\/s\/files\/1\/0040\/3374\/0846\/products\/67397172_705771196531532_5354621106962884028_n-jpg-1565577338471_a5cc6702-8362-4dcf-b643-4d99246543e7.jpg?v=1580786877","variant_ids":[30202825080878,30202825146414,30202825179182,30202825211950,30202825244718,30202825310254,30202825375790,30202825408558,30202825441326]},"available":true,"name":"HOT!🔥2019 New Arch Support Boots - Blue \/ US 6 (label size 37)","public_title":"Blue \/ US 6 (label size 37)","options":["Blue","US 6 (label size 37)"],"price":3368,"weight":0,"compare_at_price":6736,"inventory_management":null,"barcode":null,"featured_media":{"alt":null,"id":2684023373870,"position":4,"preview_image":{"aspect_ratio":1.0,"height":1000,"width":1000,"src":"https:\/\/cdn.shopify.com\/s\/files\/1\/0040\/3374\/0846\/products\/67397172_705771196531532_5354621106962884028_n-jpg-1565577338471_a5cc6702-8362-4dcf-b643-4d99246543e7.jpg?v=1580786875"}}},{"id":30202825211950,"title":"Blue \/ US 7 (label size 38)","option1":"Blue","option2":"US 7 (label size 38)","option3":null,"sku":"ZJZ5542419","requires_shipping":true,"taxable":true,"featured_image":{"id":12731286552622,"product_id":4111328477230,"position":4,"created_at":"2019-09-19T15:20:51+08:00","updated_at":"2020-02-04T11:27:57+08:00","alt":null,"width":1000,"height":1000,"src":"https:\/\/cdn.shopify.com\/s\/files\/1\/0040\/3374\/0846\/products\/67397172_705771196531532_5354621106962884028_n-jpg-1565577338471_a5cc6702-8362-4dcf-b643-4d99246543e7.jpg?v=1580786877","variant_ids":[30202825080878,30202825146414,30202825179182,30202825211950,30202825244718,30202825310254,30202825375790,30202825408558,30202825441326]},"available":true,"name":"HOT!🔥2019 New Arch Support Boots - Blue \/ US 7 (label size 38)","public_title":"Blue \/ US 7 (label size 38)","options":["Blue","US 7 (label size 38)"],"price":3368,"weight":0,"compare_at_price":6736,"inventory_management":null,"barcode":null,"featured_media":{"alt":null,"id":2684023373870,"position":4,"preview_image":{"aspect_ratio":1.0,"height":1000,"width":1000,"src":"https:\/\/cdn.shopify.com\/s\/files\/1\/0040\/3374\/0846\/products\/67397172_705771196531532_5354621106962884028_n-jpg-1565577338471_a5cc6702-8362-4dcf-b643-4d99246543e7.jpg?v=1580786875"}}},{"id":30202825244718,"title":"Blue \/ US 7.5 (label size 39)","option1":"Blue","option2":"US 7.5 (label size 39)","option3":null,"sku":"ZJZ5542419","requires_shipping":true,"taxable":true,"featured_image":{"id":12731286552622,"product_id":4111328477230,"position":4,"created_at":"2019-09-19T15:20:51+08:00","updated_at":"2020-02-04T11:27:57+08:00","alt":null,"width":1000,"height":1000,"src":"https:\/\/cdn.shopify.com\/s\/files\/1\/0040\/3374\/0846\/products\/67397172_705771196531532_5354621106962884028_n-jpg-1565577338471_a5cc6702-8362-4dcf-b643-4d99246543e7.jpg?v=1580786877","variant_ids":[30202825080878,30202825146414,30202825179182,30202825211950,30202825244718,30202825310254,30202825375790,30202825408558,30202825441326]},"available":true,"name":"HOT!🔥2019 New Arch Support Boots - Blue \/ US 7.5 (label size 39)","public_title":"Blue \/ US 7.5 (label size 39)","options":["Blue","US 7.5 (label size 39)"],"price":3368,"weight":0,"compare_at_price":6736,"inventory_management":null,"barcode":null,"featured_media":{"alt":null,"id":2684023373870,"position":4,"preview_image":{"aspect_ratio":1.0,"height":1000,"width":1000,"src":"https:\/\/cdn.shopify.com\/s\/files\/1\/0040\/3374\/0846\/products\/67397172_705771196531532_5354621106962884028_n-jpg-1565577338471_a5cc6702-8362-4dcf-b643-4d99246543e7.jpg?v=1580786875"}}},{"id":30202825310254,"title":"Blue \/ US 8 (label size 40)","option1":"Blue","option2":"US 8 (label size 40)","option3":null,"sku":"ZJZ5542419","requires_shipping":true,"taxable":true,"featured_image":{"id":12731286552622,"product_id":4111328477230,"position":4,"created_at":"2019-09-19T15:20:51+08:00","updated_at":"2020-02-04T11:27:57+08:00","alt":null,"width":1000,"height":1000,"src":"https:\/\/cdn.shopify.com\/s\/files\/1\/0040\/3374\/0846\/products\/67397172_705771196531532_5354621106962884028_n-jpg-1565577338471_a5cc6702-8362-4dcf-b643-4d99246543e7.jpg?v=1580786877","variant_ids":[30202825080878,30202825146414,30202825179182,30202825211950,30202825244718,30202825310254,30202825375790,30202825408558,30202825441326]},"available":true,"name":"HOT!🔥2019 New Arch Support Boots - Blue \/ US 8 (label size 40)","public_title":"Blue \/ US 8 (label size 40)","options":["Blue","US 8 (label size 40)"],"price":3368,"weight":0,"compare_at_price":6736,"inventory_management":null,"barcode":null,"featured_media":{"alt":null,"id":2684023373870,"position":4,"preview_image":{"aspect_ratio":1.0,"height":1000,"width":1000,"src":"https:\/\/cdn.shopify.com\/s\/files\/1\/0040\/3374\/0846\/products\/67397172_705771196531532_5354621106962884028_n-jpg-1565577338471_a5cc6702-8362-4dcf-b643-4d99246543e7.jpg?v=1580786875"}}},{"id":30202825375790,"title":"Blue \/ US 9 (label size 41)","option1":"Blue","option2":"US 9 (label size 41)","option3":null,"sku":"ZJZ5542419","requires_shipping":true,"taxable":true,"featured_image":{"id":12731286552622,"product_id":4111328477230,"position":4,"created_at":"2019-09-19T15:20:51+08:00","updated_at":"2020-02-04T11:27:57+08:00","alt":null,"width":1000,"height":1000,"src":"https:\/\/cdn.shopify.com\/s\/files\/1\/0040\/3374\/0846\/products\/67397172_705771196531532_5354621106962884028_n-jpg-1565577338471_a5cc6702-8362-4dcf-b643-4d99246543e7.jpg?v=1580786877","variant_ids":[30202825080878,30202825146414,30202825179182,30202825211950,30202825244718,30202825310254,30202825375790,30202825408558,30202825441326]},"available":true,"name":"HOT!🔥2019 New Arch Support Boots - Blue \/ US 9 (label size 41)","public_title":"Blue \/ US 9 (label size 41)","options":["Blue","US 9 (label size 41)"],"price":3368,"weight":0,"compare_at_price":6736,"inventory_management":null,"barcode":null,"featured_media":{"alt":null,"id":2684023373870,"position":4,"preview_image":{"aspect_ratio":1.0,"height":1000,"width":1000,"src":"https:\/\/cdn.shopify.com\/s\/files\/1\/0040\/3374\/0846\/products\/67397172_705771196531532_5354621106962884028_n-jpg-1565577338471_a5cc6702-8362-4dcf-b643-4d99246543e7.jpg?v=1580786875"}}},{"id":30202825408558,"title":"Blue \/ US 10 (label size 42)","option1":"Blue","option2":"US 10 (label size 42)","option3":null,"sku":"ZJZ5542419","requires_shipping":true,"taxable":true,"featured_image":{"id":12731286552622,"product_id":4111328477230,"position":4,"created_at":"2019-09-19T15:20:51+08:00","updated_at":"2020-02-04T11:27:57+08:00","alt":null,"width":1000,"height":1000,"src":"https:\/\/cdn.shopify.com\/s\/files\/1\/0040\/3374\/0846\/products\/67397172_705771196531532_5354621106962884028_n-jpg-1565577338471_a5cc6702-8362-4dcf-b643-4d99246543e7.jpg?v=1580786877","variant_ids":[30202825080878,30202825146414,30202825179182,30202825211950,30202825244718,30202825310254,30202825375790,30202825408558,30202825441326]},"available":true,"name":"HOT!🔥2019 New Arch Support Boots - Blue \/ US 10 (label size 42)","public_title":"Blue \/ US 10 (label size 42)","options":["Blue","US 10 (label size 42)"],"price":3368,"weight":0,"compare_at_price":6736,"inventory_management":null,"barcode":null,"featured_media":{"alt":null,"id":2684023373870,"position":4,"preview_image":{"aspect_ratio":1.0,"height":1000,"width":1000,"src":"https:\/\/cdn.shopify.com\/s\/files\/1\/0040\/3374\/0846\/products\/67397172_705771196531532_5354621106962884028_n-jpg-1565577338471_a5cc6702-8362-4dcf-b643-4d99246543e7.jpg?v=1580786875"}}},{"id":30202825441326,"title":"Blue \/ US 11 (label size 43)","option1":"Blue","option2":"US 11 (label size 43)","option3":null,"sku":"ZJZ5542419","requires_shipping":true,"taxable":true,"featured_image":{"id":12731286552622,"product_id":4111328477230,"position":4,"created_at":"2019-09-19T15:20:51+08:00","updated_at":"2020-02-04T11:27:57+08:00","alt":null,"width":1000,"height":1000,"src":"https:\/\/cdn.shopify.com\/s\/files\/1\/0040\/3374\/0846\/products\/67397172_705771196531532_5354621106962884028_n-jpg-1565577338471_a5cc6702-8362-4dcf-b643-4d99246543e7.jpg?v=1580786877","variant_ids":[30202825080878,30202825146414,30202825179182,30202825211950,30202825244718,30202825310254,30202825375790,30202825408558,30202825441326]},"available":true,"name":"HOT!🔥2019 New Arch Support Boots - Blue \/ US 11 (label size 43)","public_title":"Blue \/ US 11 (label size 43)","options":["Blue","US 11 (label size 43)"],"price":3368,"weight":0,"compare_at_price":6736,"inventory_management":null,"barcode":null,"featured_media":{"alt":null,"id":2684023373870,"position":4,"preview_image":{"aspect_ratio":1.0,"height":1000,"width":1000,"src":"https:\/\/cdn.shopify.com\/s\/files\/1\/0040\/3374\/0846\/products\/67397172_705771196531532_5354621106962884028_n-jpg-1565577338471_a5cc6702-8362-4dcf-b643-4d99246543e7.jpg?v=1580786875"}}},{"id":30202825474094,"title":"Black \/ US 4.5 (label size 35)","option1":"Black","option2":"US 4.5 (label size 35)","option3":null,"sku":"ZJZ5542419","requires_shipping":true,"taxable":true,"featured_image":{"id":12731286585390,"product_id":4111328477230,"position":5,"created_at":"2019-09-19T15:20:51+08:00","updated_at":"2020-02-04T11:27:53+08:00","alt":null,"width":450,"height":450,"src":"https:\/\/cdn.shopify.com\/s\/files\/1\/0040\/3374\/0846\/products\/8b9cc7c9808a81fc8db0eaf67a4d79d7_9d200708-afb5-46e8-87cd-daa5f45e0539.jpg?v=1580786873","variant_ids":[30202825474094,30202825506862,30202825539630,30202825572398,30202825605166,30202825637934,30202825670702,30202825703470,30202825736238]},"available":true,"name":"HOT!🔥2019 New Arch Support Boots - Black \/ US 4.5 (label size 35)","public_title":"Black \/ US 4.5 (label size 35)","options":["Black","US 4.5 (label size 35)"],"price":3368,"weight":0,"compare_at_price":6736,"inventory_management":null,"barcode":null,"featured_media":{"alt":null,"id":2684023406638,"position":5,"preview_image":{"aspect_ratio":1.0,"height":450,"width":450,"src":"https:\/\/cdn.shopify.com\/s\/files\/1\/0040\/3374\/0846\/products\/8b9cc7c9808a81fc8db0eaf67a4d79d7_9d200708-afb5-46e8-87cd-daa5f45e0539.jpg?v=1580786872"}}},{"id":30202825506862,"title":"Black \/ US 5 (label size 36)","option1":"Black","option2":"US 5 (label size 36)","option3":null,"sku":"ZJZ5542419","requires_shipping":true,"taxable":true,"featured_image":{"id":12731286585390,"product_id":4111328477230,"position":5,"created_at":"2019-09-19T15:20:51+08:00","updated_at":"2020-02-04T11:27:53+08:00","alt":null,"width":450,"height":450,"src":"https:\/\/cdn.shopify.com\/s\/files\/1\/0040\/3374\/0846\/products\/8b9cc7c9808a81fc8db0eaf67a4d79d7_9d200708-afb5-46e8-87cd-daa5f45e0539.jpg?v=1580786873","variant_ids":[30202825474094,30202825506862,30202825539630,30202825572398,30202825605166,30202825637934,30202825670702,30202825703470,30202825736238]},"available":true,"name":"HOT!🔥2019 New Arch Support Boots - Black \/ US 5 (label size 36)","public_title":"Black \/ US 5 (label size 36)","options":["Black","US 5 (label size 36)"],"price":3368,"weight":0,"compare_at_price":6736,"inventory_management":null,"barcode":null,"featured_media":{"alt":null,"id":2684023406638,"position":5,"preview_image":{"aspect_ratio":1.0,"height":450,"width":450,"src":"https:\/\/cdn.shopify.com\/s\/files\/1\/0040\/3374\/0846\/products\/8b9cc7c9808a81fc8db0eaf67a4d79d7_9d200708-afb5-46e8-87cd-daa5f45e0539.jpg?v=1580786872"}}},{"id":30202825539630,"title":"Black \/ US 6 (label size 37)","option1":"Black","option2":"US 6 (label size 37)","option3":null,"sku":"ZJZ5542419","requires_shipping":true,"taxable":true,"featured_image":{"id":12731286585390,"product_id":4111328477230,"position":5,"created_at":"2019-09-19T15:20:51+08:00","updated_at":"2020-02-04T11:27:53+08:00","alt":null,"width":450,"height":450,"src":"https:\/\/cdn.shopify.com\/s\/files\/1\/0040\/3374\/0846\/products\/8b9cc7c9808a81fc8db0eaf67a4d79d7_9d200708-afb5-46e8-87cd-daa5f45e0539.jpg?v=1580786873","variant_ids":[30202825474094,30202825506862,30202825539630,30202825572398,30202825605166,30202825637934,30202825670702,30202825703470,30202825736238]},"available":true,"name":"HOT!🔥2019 New Arch Support Boots - Black \/ US 6 (label size 37)","public_title":"Black \/ US 6 (label size 37)","options":["Black","US 6 (label size 37)"],"price":3368,"weight":0,"compare_at_price":6736,"inventory_management":null,"barcode":null,"featured_media":{"alt":null,"id":2684023406638,"position":5,"preview_image":{"aspect_ratio":1.0,"height":450,"width":450,"src":"https:\/\/cdn.shopify.com\/s\/files\/1\/0040\/3374\/0846\/products\/8b9cc7c9808a81fc8db0eaf67a4d79d7_9d200708-afb5-46e8-87cd-daa5f45e0539.jpg?v=1580786872"}}},{"id":30202825572398,"title":"Black \/ US 7 (label size 38)","option1":"Black","option2":"US 7 (label size 38)","option3":null,"sku":"ZJZ5542419","requires_shipping":true,"taxable":true,"featured_image":{"id":12731286585390,"product_id":4111328477230,"position":5,"created_at":"2019-09-19T15:20:51+08:00","updated_at":"2020-02-04T11:27:53+08:00","alt":null,"width":450,"height":450,"src":"https:\/\/cdn.shopify.com\/s\/files\/1\/0040\/3374\/0846\/products\/8b9cc7c9808a81fc8db0eaf67a4d79d7_9d200708-afb5-46e8-87cd-daa5f45e0539.jpg?v=1580786873","variant_ids":[30202825474094,30202825506862,30202825539630,30202825572398,30202825605166,30202825637934,30202825670702,30202825703470,30202825736238]},"available":true,"name":"HOT!🔥2019 New Arch Support Boots - Black \/ US 7 (label size 38)","public_title":"Black \/ US 7 (label size 38)","options":["Black","US 7 (label size 38)"],"price":3368,"weight":0,"compare_at_price":6736,"inventory_management":null,"barcode":null,"featured_media":{"alt":null,"id":2684023406638,"position":5,"preview_image":{"aspect_ratio":1.0,"height":450,"width":450,"src":"https:\/\/cdn.shopify.com\/s\/files\/1\/0040\/3374\/0846\/products\/8b9cc7c9808a81fc8db0eaf67a4d79d7_9d200708-afb5-46e8-87cd-daa5f45e0539.jpg?v=1580786872"}}},{"id":30202825605166,"title":"Black \/ US 7.5 (label size 39)","option1":"Black","option2":"US 7.5 (label size 39)","option3":null,"sku":"ZJZ5542419","requires_shipping":true,"taxable":true,"featured_image":{"id":12731286585390,"product_id":4111328477230,"position":5,"created_at":"2019-09-19T15:20:51+08:00","updated_at":"2020-02-04T11:27:53+08:00","alt":null,"width":450,"height":450,"src":"https:\/\/cdn.shopify.com\/s\/files\/1\/0040\/3374\/0846\/products\/8b9cc7c9808a81fc8db0eaf67a4d79d7_9d200708-afb5-46e8-87cd-daa5f45e0539.jpg?v=1580786873","variant_ids":[30202825474094,30202825506862,30202825539630,30202825572398,30202825605166,30202825637934,30202825670702,30202825703470,30202825736238]},"available":true,"name":"HOT!🔥2019 New Arch Support Boots - Black \/ US 7.5 (label size 39)","public_title":"Black \/ US 7.5 (label size 39)","options":["Black","US 7.5 (label size 39)"],"price":3368,"weight":0,"compare_at_price":6736,"inventory_management":null,"barcode":null,"featured_media":{"alt":null,"id":2684023406638,"position":5,"preview_image":{"aspect_ratio":1.0,"height":450,"width":450,"src":"https:\/\/cdn.shopify.com\/s\/files\/1\/0040\/3374\/0846\/products\/8b9cc7c9808a81fc8db0eaf67a4d79d7_9d200708-afb5-46e8-87cd-daa5f45e0539.jpg?v=1580786872"}}},{"id":30202825637934,"title":"Black \/ US 8 (label size 40)","option1":"Black","option2":"US 8 (label size 40)","option3":null,"sku":"ZJZ5542419","requires_shipping":true,"taxable":true,"featured_image":{"id":12731286585390,"product_id":4111328477230,"position":5,"created_at":"2019-09-19T15:20:51+08:00","updated_at":"2020-02-04T11:27:53+08:00","alt":null,"width":450,"height":450,"src":"https:\/\/cdn.shopify.com\/s\/files\/1\/0040\/3374\/0846\/products\/8b9cc7c9808a81fc8db0eaf67a4d79d7_9d200708-afb5-46e8-87cd-daa5f45e0539.jpg?v=1580786873","variant_ids":[30202825474094,30202825506862,30202825539630,30202825572398,30202825605166,30202825637934,30202825670702,30202825703470,30202825736238]},"available":true,"name":"HOT!🔥2019 New Arch Support Boots - Black \/ US 8 (label size 40)","public_title":"Black \/ US 8 (label size 40)","options":["Black","US 8 (label size 40)"],"price":3368,"weight":0,"compare_at_price":6736,"inventory_management":null,"barcode":null,"featured_media":{"alt":null,"id":2684023406638,"position":5,"preview_image":{"aspect_ratio":1.0,"height":450,"width":450,"src":"https:\/\/cdn.shopify.com\/s\/files\/1\/0040\/3374\/0846\/products\/8b9cc7c9808a81fc8db0eaf67a4d79d7_9d200708-afb5-46e8-87cd-daa5f45e0539.jpg?v=1580786872"}}},{"id":30202825670702,"title":"Black \/ US 9 (label size 41)","option1":"Black","option2":"US 9 (label size 41)","option3":null,"sku":"ZJZ5542419","requires_shipping":true,"taxable":true,"featured_image":{"id":12731286585390,"product_id":4111328477230,"position":5,"created_at":"2019-09-19T15:20:51+08:00","updated_at":"2020-02-04T11:27:53+08:00","alt":null,"width":450,"height":450,"src":"https:\/\/cdn.shopify.com\/s\/files\/1\/0040\/3374\/0846\/products\/8b9cc7c9808a81fc8db0eaf67a4d79d7_9d200708-afb5-46e8-87cd-daa5f45e0539.jpg?v=1580786873","variant_ids":[30202825474094,30202825506862,30202825539630,30202825572398,30202825605166,30202825637934,30202825670702,30202825703470,30202825736238]},"available":true,"name":"HOT!🔥2019 New Arch Support Boots - Black \/ US 9 (label size 41)","public_title":"Black \/ US 9 (label size 41)","options":["Black","US 9 (label size 41)"],"price":3368,"weight":0,"compare_at_price":6736,"inventory_management":null,"barcode":null,"featured_media":{"alt":null,"id":2684023406638,"position":5,"preview_image":{"aspect_ratio":1.0,"height":450,"width":450,"src":"https:\/\/cdn.shopify.com\/s\/files\/1\/0040\/3374\/0846\/products\/8b9cc7c9808a81fc8db0eaf67a4d79d7_9d200708-afb5-46e8-87cd-daa5f45e0539.jpg?v=1580786872"}}},{"id":30202825703470,"title":"Black \/ US 10 (label size 42)","option1":"Black","option2":"US 10 (label size 42)","option3":null,"sku":"ZJZ5542419","requires_shipping":true,"taxable":true,"featured_image":{"id":12731286585390,"product_id":4111328477230,"position":5,"created_at":"2019-09-19T15:20:51+08:00","updated_at":"2020-02-04T11:27:53+08:00","alt":null,"width":450,"height":450,"src":"https:\/\/cdn.shopify.com\/s\/files\/1\/0040\/3374\/0846\/products\/8b9cc7c9808a81fc8db0eaf67a4d79d7_9d200708-afb5-46e8-87cd-daa5f45e0539.jpg?v=1580786873","variant_ids":[30202825474094,30202825506862,30202825539630,30202825572398,30202825605166,30202825637934,30202825670702,30202825703470,30202825736238]},"available":true,"name":"HOT!🔥2019 New Arch Support Boots - Black \/ US 10 (label size 42)","public_title":"Black \/ US 10 (label size 42)","options":["Black","US 10 (label size 42)"],"price":3368,"weight":0,"compare_at_price":6736,"inventory_management":null,"barcode":null,"featured_media":{"alt":null,"id":2684023406638,"position":5,"preview_image":{"aspect_ratio":1.0,"height":450,"width":450,"src":"https:\/\/cdn.shopify.com\/s\/files\/1\/0040\/3374\/0846\/products\/8b9cc7c9808a81fc8db0eaf67a4d79d7_9d200708-afb5-46e8-87cd-daa5f45e0539.jpg?v=1580786872"}}},{"id":30202825736238,"title":"Black \/ US 11 (label size 43)","option1":"Black","option2":"US 11 (label size 43)","option3":null,"sku":"ZJZ5542419","requires_shipping":true,"taxable":true,"featured_image":{"id":12731286585390,"product_id":4111328477230,"position":5,"created_at":"2019-09-19T15:20:51+08:00","updated_at":"2020-02-04T11:27:53+08:00","alt":null,"width":450,"height":450,"src":"https:\/\/cdn.shopify.com\/s\/files\/1\/0040\/3374\/0846\/products\/8b9cc7c9808a81fc8db0eaf67a4d79d7_9d200708-afb5-46e8-87cd-daa5f45e0539.jpg?v=1580786873","variant_ids":[30202825474094,30202825506862,30202825539630,30202825572398,30202825605166,30202825637934,30202825670702,30202825703470,30202825736238]},"available":true,"name":"HOT!🔥2019 New Arch Support Boots - Black \/ US 11 (label size 43)","public_title":"Black \/ US 11 (label size 43)","options":["Black","US 11 (label size 43)"],"price":3368,"weight":0,"compare_at_price":6736,"inventory_management":null,"barcode":null,"featured_media":{"alt":null,"id":2684023406638,"position":5,"preview_image":{"aspect_ratio":1.0,"height":450,"width":450,"src":"https:\/\/cdn.shopify.com\/s\/files\/1\/0040\/3374\/0846\/products\/8b9cc7c9808a81fc8db0eaf67a4d79d7_9d200708-afb5-46e8-87cd-daa5f45e0539.jpg?v=1580786872"}}},{"id":30202825801774,"title":"Beige \/ US 4.5 (label size 35)","option1":"Beige","option2":"US 4.5 (label size 35)","option3":null,"sku":"ZJZ5542419","requires_shipping":true,"taxable":true,"featured_image":{"id":12731286618158,"product_id":4111328477230,"position":6,"created_at":"2019-09-19T15:20:51+08:00","updated_at":"2020-02-04T11:26:50+08:00","alt":null,"width":585,"height":547,"src":"https:\/\/cdn.shopify.com\/s\/files\/1\/0040\/3374\/0846\/products\/e3206ed9a36ad78a2baf4fde78db9dde.png?v=1580786810","variant_ids":[30202825801774,30202825834542,30202825900078,30202825965614,30202826031150,30202826096686,30202826162222,30202826194990,30202826227758]},"available":true,"name":"HOT!🔥2019 New Arch Support Boots - Beige \/ US 4.5 (label size 35)","public_title":"Beige \/ US 4.5 (label size 35)","options":["Beige","US 4.5 (label size 35)"],"price":3368,"weight":0,"compare_at_price":6736,"inventory_management":null,"barcode":null,"featured_media":{"alt":null,"id":2684023439406,"position":6,"preview_image":{"aspect_ratio":1.069,"height":547,"width":585,"src":"https:\/\/cdn.shopify.com\/s\/files\/1\/0040\/3374\/0846\/products\/e3206ed9a36ad78a2baf4fde78db9dde.png?v=1580786809"}}},{"id":30202825834542,"title":"Beige \/ US 5 (label size 36)","option1":"Beige","option2":"US 5 (label size 36)","option3":null,"sku":"ZJZ5542419","requires_shipping":true,"taxable":true,"featured_image":{"id":12731286618158,"product_id":4111328477230,"position":6,"created_at":"2019-09-19T15:20:51+08:00","updated_at":"2020-02-04T11:26:50+08:00","alt":null,"width":585,"height":547,"src":"https:\/\/cdn.shopify.com\/s\/files\/1\/0040\/3374\/0846\/products\/e3206ed9a36ad78a2baf4fde78db9dde.png?v=1580786810","variant_ids":[30202825801774,30202825834542,30202825900078,30202825965614,30202826031150,30202826096686,30202826162222,30202826194990,30202826227758]},"available":true,"name":"HOT!🔥2019 New Arch Support Boots - Beige \/ US 5 (label size 36)","public_title":"Beige \/ US 5 (label size 36)","options":["Beige","US 5 (label size 36)"],"price":3368,"weight":0,"compare_at_price":6736,"inventory_management":null,"barcode":null,"featured_media":{"alt":null,"id":2684023439406,"position":6,"preview_image":{"aspect_ratio":1.069,"height":547,"width":585,"src":"https:\/\/cdn.shopify.com\/s\/files\/1\/0040\/3374\/0846\/products\/e3206ed9a36ad78a2baf4fde78db9dde.png?v=1580786809"}}},{"id":30202825900078,"title":"Beige \/ US 6 (label size 37)","option1":"Beige","option2":"US 6 (label size 37)","option3":null,"sku":"ZJZ5542419","requires_shipping":true,"taxable":true,"featured_image":{"id":12731286618158,"product_id":4111328477230,"position":6,"created_at":"2019-09-19T15:20:51+08:00","updated_at":"2020-02-04T11:26:50+08:00","alt":null,"width":585,"height":547,"src":"https:\/\/cdn.shopify.com\/s\/files\/1\/0040\/3374\/0846\/products\/e3206ed9a36ad78a2baf4fde78db9dde.png?v=1580786810","variant_ids":[30202825801774,30202825834542,30202825900078,30202825965614,30202826031150,30202826096686,30202826162222,30202826194990,30202826227758]},"available":true,"name":"HOT!🔥2019 New Arch Support Boots - Beige \/ US 6 (label size 37)","public_title":"Beige \/ US 6 (label size 37)","options":["Beige","US 6 (label size 37)"],"price":3368,"weight":0,"compare_at_price":6736,"inventory_management":null,"barcode":null,"featured_media":{"alt":null,"id":2684023439406,"position":6,"preview_image":{"aspect_ratio":1.069,"height":547,"width":585,"src":"https:\/\/cdn.shopify.com\/s\/files\/1\/0040\/3374\/0846\/products\/e3206ed9a36ad78a2baf4fde78db9dde.png?v=1580786809"}}},{"id":30202825965614,"title":"Beige \/ US 7 (label size 38)","option1":"Beige","option2":"US 7 (label size 38)","option3":null,"sku":"ZJZ5542419","requires_shipping":true,"taxable":true,"featured_image":{"id":12731286618158,"product_id":4111328477230,"position":6,"created_at":"2019-09-19T15:20:51+08:00","updated_at":"2020-02-04T11:26:50+08:00","alt":null,"width":585,"height":547,"src":"https:\/\/cdn.shopify.com\/s\/files\/1\/0040\/3374\/0846\/products\/e3206ed9a36ad78a2baf4fde78db9dde.png?v=1580786810","variant_ids":[30202825801774,30202825834542,30202825900078,30202825965614,30202826031150,30202826096686,30202826162222,30202826194990,30202826227758]},"available":true,"name":"HOT!🔥2019 New Arch Support Boots - Beige \/ US 7 (label size 38)","public_title":"Beige \/ US 7 (label size 38)","options":["Beige","US 7 (label size 38)"],"price":3368,"weight":0,"compare_at_price":6736,"inventory_management":null,"barcode":null,"featured_media":{"alt":null,"id":2684023439406,"position":6,"preview_image":{"aspect_ratio":1.069,"height":547,"width":585,"src":"https:\/\/cdn.shopify.com\/s\/files\/1\/0040\/3374\/0846\/products\/e3206ed9a36ad78a2baf4fde78db9dde.png?v=1580786809"}}},{"id":30202826031150,"title":"Beige \/ US 7.5 (label size 39)","option1":"Beige","option2":"US 7.5 (label size 39)","option3":null,"sku":"ZJZ5542419","requires_shipping":true,"taxable":true,"featured_image":{"id":12731286618158,"product_id":4111328477230,"position":6,"created_at":"2019-09-19T15:20:51+08:00","updated_at":"2020-02-04T11:26:50+08:00","alt":null,"width":585,"height":547,"src":"https:\/\/cdn.shopify.com\/s\/files\/1\/0040\/3374\/0846\/products\/e3206ed9a36ad78a2baf4fde78db9dde.png?v=1580786810","variant_ids":[30202825801774,30202825834542,30202825900078,30202825965614,30202826031150,30202826096686,30202826162222,30202826194990,30202826227758]},"available":true,"name":"HOT!🔥2019 New Arch Support Boots - Beige \/ US 7.5 (label size 39)","public_title":"Beige \/ US 7.5 (label size 39)","options":["Beige","US 7.5 (label size 39)"],"price":3368,"weight":0,"compare_at_price":6736,"inventory_management":null,"barcode":null,"featured_media":{"alt":null,"id":2684023439406,"position":6,"preview_image":{"aspect_ratio":1.069,"height":547,"width":585,"src":"https:\/\/cdn.shopify.com\/s\/files\/1\/0040\/3374\/0846\/products\/e3206ed9a36ad78a2baf4fde78db9dde.png?v=1580786809"}}},{"id":30202826096686,"title":"Beige \/ US 8 (label size 40)","option1":"Beige","option2":"US 8 (label size 40)","option3":null,"sku":"ZJZ5542419","requires_shipping":true,"taxable":true,"featured_image":{"id":12731286618158,"product_id":4111328477230,"position":6,"created_at":"2019-09-19T15:20:51+08:00","updated_at":"2020-02-04T11:26:50+08:00","alt":null,"width":585,"height":547,"src":"https:\/\/cdn.shopify.com\/s\/files\/1\/0040\/3374\/0846\/products\/e3206ed9a36ad78a2baf4fde78db9dde.png?v=1580786810","variant_ids":[30202825801774,30202825834542,30202825900078,30202825965614,30202826031150,30202826096686,30202826162222,30202826194990,30202826227758]},"available":true,"name":"HOT!🔥2019 New Arch Support Boots - Beige \/ US 8 (label size 40)","public_title":"Beige \/ US 8 (label size 40)","options":["Beige","US 8 (label size 40)"],"price":3368,"weight":0,"compare_at_price":6736,"inventory_management":null,"barcode":null,"featured_media":{"alt":null,"id":2684023439406,"position":6,"preview_image":{"aspect_ratio":1.069,"height":547,"width":585,"src":"https:\/\/cdn.shopify.com\/s\/files\/1\/0040\/3374\/0846\/products\/e3206ed9a36ad78a2baf4fde78db9dde.png?v=1580786809"}}},{"id":30202826162222,"title":"Beige \/ US 9 (label size 41)","option1":"Beige","option2":"US 9 (label size 41)","option3":null,"sku":"ZJZ5542419","requires_shipping":true,"taxable":true,"featured_image":{"id":12731286618158,"product_id":4111328477230,"position":6,"created_at":"2019-09-19T15:20:51+08:00","updated_at":"2020-02-04T11:26:50+08:00","alt":null,"width":585,"height":547,"src":"https:\/\/cdn.shopify.com\/s\/files\/1\/0040\/3374\/0846\/products\/e3206ed9a36ad78a2baf4fde78db9dde.png?v=1580786810","variant_ids":[30202825801774,30202825834542,30202825900078,30202825965614,30202826031150,30202826096686,30202826162222,30202826194990,30202826227758]},"available":true,"name":"HOT!🔥2019 New Arch Support Boots - Beige \/ US 9 (label size 41)","public_title":"Beige \/ US 9 (label size 41)","options":["Beige","US 9 (label size 41)"],"price":3368,"weight":0,"compare_at_price":6736,"inventory_management":null,"barcode":null,"featured_media":{"alt":null,"id":2684023439406,"position":6,"preview_image":{"aspect_ratio":1.069,"height":547,"width":585,"src":"https:\/\/cdn.shopify.com\/s\/files\/1\/0040\/3374\/0846\/products\/e3206ed9a36ad78a2baf4fde78db9dde.png?v=1580786809"}}},{"id":30202826194990,"title":"Beige \/ US 10 (label size 42)","option1":"Beige","option2":"US 10 (label size 42)","option3":null,"sku":"ZJZ5542419","requires_shipping":true,"taxable":true,"featured_image":{"id":12731286618158,"product_id":4111328477230,"position":6,"created_at":"2019-09-19T15:20:51+08:00","updated_at":"2020-02-04T11:26:50+08:00","alt":null,"width":585,"height":547,"src":"https:\/\/cdn.shopify.com\/s\/files\/1\/0040\/3374\/0846\/products\/e3206ed9a36ad78a2baf4fde78db9dde.png?v=1580786810","variant_ids":[30202825801774,30202825834542,30202825900078,30202825965614,30202826031150,30202826096686,30202826162222,30202826194990,30202826227758]},"available":true,"name":"HOT!🔥2019 New Arch Support Boots - Beige \/ US 10 (label size 42)","public_title":"Beige \/ US 10 (label size 42)","options":["Beige","US 10 (label size 42)"],"price":3368,"weight":0,"compare_at_price":6736,"inventory_management":null,"barcode":null,"featured_media":{"alt":null,"id":2684023439406,"position":6,"preview_image":{"aspect_ratio":1.069,"height":547,"width":585,"src":"https:\/\/cdn.shopify.com\/s\/files\/1\/0040\/3374\/0846\/products\/e3206ed9a36ad78a2baf4fde78db9dde.png?v=1580786809"}}},{"id":30202826227758,"title":"Beige \/ US 11 (label size 43)","option1":"Beige","option2":"US 11 (label size 43)","option3":null,"sku":"ZJZ5542419","requires_shipping":true,"taxable":true,"featured_image":{"id":12731286618158,"product_id":4111328477230,"position":6,"created_at":"2019-09-19T15:20:51+08:00","updated_at":"2020-02-04T11:26:50+08:00","alt":null,"width":585,"height":547,"src":"https:\/\/cdn.shopify.com\/s\/files\/1\/0040\/3374\/0846\/products\/e3206ed9a36ad78a2baf4fde78db9dde.png?v=1580786810","variant_ids":[30202825801774,30202825834542,30202825900078,30202825965614,30202826031150,30202826096686,30202826162222,30202826194990,30202826227758]},"available":true,"name":"HOT!🔥2019 New Arch Support Boots - Beige \/ US 11 (label size 43)","public_title":"Beige \/ US 11 (label size 43)","options":["Beige","US 11 (label size 43)"],"price":3368,"weight":0,"compare_at_price":6736,"inventory_management":null,"barcode":null,"featured_media":{"alt":null,"id":2684023439406,"position":6,"preview_image":{"aspect_ratio":1.069,"height":547,"width":585,"src":"https:\/\/cdn.shopify.com\/s\/files\/1\/0040\/3374\/0846\/products\/e3206ed9a36ad78a2baf4fde78db9dde.png?v=1580786809"}}}],"images":["\/\/cdn.shopify.com\/s\/files\/1\/0040\/3374\/0846\/products\/66353769_343314213281743_4353617368165033693_n-jpg-1565576507542_66989211-9637-4fb8-8a3e-181557c99e07.jpg?v=1580786931","\/\/cdn.shopify.com\/s\/files\/1\/0040\/3374\/0846\/products\/66842325_823641714704046_2120658671559720568_n-jpg-1565577388354_a8335613-db55-4c54-9fa6-e056a3f56518.jpg?v=1580786932","\/\/cdn.shopify.com\/s\/files\/1\/0040\/3374\/0846\/products\/61756339_118904676104394_2850188068380150632_n-jpg-1565576538619_22f841ed-05cd-42f7-bb46-c3bf2c491424.jpg?v=1580786877","\/\/cdn.shopify.com\/s\/files\/1\/0040\/3374\/0846\/products\/67397172_705771196531532_5354621106962884028_n-jpg-1565577338471_a5cc6702-8362-4dcf-b643-4d99246543e7.jpg?v=1580786877","\/\/cdn.shopify.com\/s\/files\/1\/0040\/3374\/0846\/products\/8b9cc7c9808a81fc8db0eaf67a4d79d7_9d200708-afb5-46e8-87cd-daa5f45e0539.jpg?v=1580786873","\/\/cdn.shopify.com\/s\/files\/1\/0040\/3374\/0846\/products\/e3206ed9a36ad78a2baf4fde78db9dde.png?v=1580786810"],"featured_image":"\/\/cdn.shopify.com\/s\/files\/1\/0040\/3374\/0846\/products\/66353769_343314213281743_4353617368165033693_n-jpg-1565576507542_66989211-9637-4fb8-8a3e-181557c99e07.jpg?v=1580786931","options":["Color","Size"],"media":[{"alt":null,"id":2684023308334,"position":1,"preview_image":{"aspect_ratio":1.0,"height":1000,"width":1000,"src":"https:\/\/cdn.shopify.com\/s\/files\/1\/0040\/3374\/0846\/products\/66353769_343314213281743_4353617368165033693_n-jpg-1565576507542_66989211-9637-4fb8-8a3e-181557c99e07.jpg?v=1580786930"},"aspect_ratio":1.0,"height":1000,"media_type":"image","src":"https:\/\/cdn.shopify.com\/s\/files\/1\/0040\/3374\/0846\/products\/66353769_343314213281743_4353617368165033693_n-jpg-1565576507542_66989211-9637-4fb8-8a3e-181557c99e07.jpg?v=1580786930","width":1000},{"alt":null,"id":2684023275566,"position":2,"preview_image":{"aspect_ratio":1.0,"height":1000,"width":1000,"src":"https:\/\/cdn.shopify.com\/s\/files\/1\/0040\/3374\/0846\/products\/66842325_823641714704046_2120658671559720568_n-jpg-1565577388354_a8335613-db55-4c54-9fa6-e056a3f56518.jpg?v=1580786931"},"aspect_ratio":1.0,"height":1000,"media_type":"image","src":"https:\/\/cdn.shopify.com\/s\/files\/1\/0040\/3374\/0846\/products\/66842325_823641714704046_2120658671559720568_n-jpg-1565577388354_a8335613-db55-4c54-9fa6-e056a3f56518.jpg?v=1580786931","width":1000},{"alt":null,"id":2684023341102,"position":3,"preview_image":{"aspect_ratio":1.0,"height":1000,"width":1000,"src":"https:\/\/cdn.shopify.com\/s\/files\/1\/0040\/3374\/0846\/products\/61756339_118904676104394_2850188068380150632_n-jpg-1565576538619_22f841ed-05cd-42f7-bb46-c3bf2c491424.jpg?v=1580786876"},"aspect_ratio":1.0,"height":1000,"media_type":"image","src":"https:\/\/cdn.shopify.com\/s\/files\/1\/0040\/3374\/0846\/products\/61756339_118904676104394_2850188068380150632_n-jpg-1565576538619_22f841ed-05cd-42f7-bb46-c3bf2c491424.jpg?v=1580786876","width":1000},{"alt":null,"id":2684023373870,"position":4,"preview_image":{"aspect_ratio":1.0,"height":1000,"width":1000,"src":"https:\/\/cdn.shopify.com\/s\/files\/1\/0040\/3374\/0846\/products\/67397172_705771196531532_5354621106962884028_n-jpg-1565577338471_a5cc6702-8362-4dcf-b643-4d99246543e7.jpg?v=1580786875"},"aspect_ratio":1.0,"height":1000,"media_type":"image","src":"https:\/\/cdn.shopify.com\/s\/files\/1\/0040\/3374\/0846\/products\/67397172_705771196531532_5354621106962884028_n-jpg-1565577338471_a5cc6702-8362-4dcf-b643-4d99246543e7.jpg?v=1580786875","width":1000},{"alt":null,"id":2684023406638,"position":5,"preview_image":{"aspect_ratio":1.0,"height":450,"width":450,"src":"https:\/\/cdn.shopify.com\/s\/files\/1\/0040\/3374\/0846\/products\/8b9cc7c9808a81fc8db0eaf67a4d79d7_9d200708-afb5-46e8-87cd-daa5f45e0539.jpg?v=1580786872"},"aspect_ratio":1.0,"height":450,"media_type":"image","src":"https:\/\/cdn.shopify.com\/s\/files\/1\/0040\/3374\/0846\/products\/8b9cc7c9808a81fc8db0eaf67a4d79d7_9d200708-afb5-46e8-87cd-daa5f45e0539.jpg?v=1580786872","width":450},{"alt":null,"id":2684023439406,"position":6,"preview_image":{"aspect_ratio":1.069,"height":547,"width":585,"src":"https:\/\/cdn.shopify.com\/s\/files\/1\/0040\/3374\/0846\/products\/e3206ed9a36ad78a2baf4fde78db9dde.png?v=1580786809"},"aspect_ratio":1.069,"height":547,"media_type":"image","src":"https:\/\/cdn.shopify.com\/s\/files\/1\/0040\/3374\/0846\/products\/e3206ed9a36ad78a2baf4fde78db9dde.png?v=1580786809","width":585}],"content":"\u003cp\u003e\u003cstrong\u003e\u003cimg src=\"https:\/\/cdn.shopify.com\/s\/files\/1\/0093\/9373\/3683\/files\/1_948c0074-df0a-4d71-8165-586e79bf3860_large.jpg?v=1563420394\" alt=\"\"\u003e\u003c\/strong\u003e\u003c\/p\u003e\u003cul\u003e\n\u003cli\u003e\u003cstrong\u003e\u003cb\u003e\u003cspan style=\"vertical-align: inherit;\"\u003e\u003cspan style=\"vertical-align: inherit;\"\u003eGuarantee and Service\u003c\/span\u003e\u003c\/span\u003e\u003c\/b\u003e\u003c\/strong\u003e\u003c\/li\u003e\n\u003cli\u003e\u003cstrong\u003e\u003cb\u003e\u003cspan style=\"vertical-align: inherit;\"\u003e\u003cspan style=\"vertical-align: inherit;\"\u003e3 years warranty.\u003c\/span\u003e\u003c\/span\u003e\u003c\/b\u003e\u003c\/strong\u003e\u003c\/li\u003e\n\u003cli\u003e\n\u003cstrong\u003e\u003cb\u003e\u003cspan style=\"vertical-align: inherit;\"\u003e\u003cspan style=\"vertical-align: inherit;\"\u003eHandling time\u0026gt;\u0026gt;\u003c\/span\u003e\u003c\/span\u003e\u003c\/b\u003e\u003c\/strong\u003e\u003cspan style=\"vertical-align: inherit;\"\u003e\u003cspan style=\"vertical-align: inherit;\"\u003e Ship within 48 \u003c\/span\u003e\u003c\/span\u003e\u003cstrong\u003e\u003cb\u003e\u003cspan style=\"vertical-align: inherit;\"\u003e\u003cspan style=\"vertical-align: inherit;\"\u003e hours \u003c\/span\u003e\u003c\/span\u003e\u003c\/b\u003e\u003c\/strong\u003e\u003cspan style=\"vertical-align: inherit;\"\u003e\u003cspan style=\"vertical-align: inherit;\"\u003e  after payment\u003c\/span\u003e\u003c\/span\u003e\n\u003c\/li\u003e\n\u003cli\u003e\n\u003cstrong\u003e\u003cb\u003e\u003cspan style=\"vertical-align: inherit;\"\u003e\u003cspan style=\"vertical-align: inherit;\"\u003eDelivery time\u0026gt;\u0026gt;\u003c\/span\u003e\u003c\/span\u003e\u003c\/b\u003e\u003c\/strong\u003e\u003cspan style=\"vertical-align: inherit;\"\u003e\u003cspan style=\"vertical-align: inherit;\"\u003e worldwide \u003c\/span\u003e\u003c\/span\u003e\u003cstrong\u003e\u003cb\u003e\u003cspan style=\"vertical-align: inherit;\"\u003e\u003cspan style=\"vertical-align: inherit;\"\u003e  5-15\u003c\/span\u003e\u003c\/span\u003e\u003c\/b\u003e\u003c\/strong\u003e\u003cspan style=\"vertical-align: inherit;\"\u003e\u003cspan style=\"vertical-align: inherit;\"\u003e   days\u003c\/span\u003e\u003c\/span\u003e\n\u003c\/li\u003e\n\u003cli\u003e\n\u003cstrong\u003e\u003cb\u003e\u003cspan style=\"vertical-align: inherit;\"\u003e\u003cspan style=\"vertical-align: inherit;\"\u003eReturns\u0026gt;\u0026gt;\u003c\/span\u003e\u003c\/span\u003e\u003c\/b\u003e\u003c\/strong\u003e\u003cspan style=\"vertical-align: inherit;\"\u003e\u003cspan style=\"vertical-align: inherit;\"\u003e Fast refund, \u003c\/span\u003e\u003c\/span\u003e\u003cstrong\u003e\u003cb\u003e\u003cspan style=\"vertical-align: inherit;\"\u003e\u003cspan style=\"vertical-align: inherit;\"\u003e 100% Money Back Guarantee\u003c\/span\u003e\u003c\/span\u003e\u003c\/b\u003e\u003c\/strong\u003e\n\u003c\/li\u003e\n\u003cli\u003e\u003cstrong\u003e\u003cb\u003e\u003cspan style=\"vertical-align: inherit;\"\u003e\u003cspan style=\"vertical-align: inherit;\"\u003e24 hours customer service\u0026gt;\u0026gt; \u003c\/span\u003e\u003c\/span\u003e\u003cspan\u003e\u003cspan style=\"text-decoration: underline;\"\u003e\u003cspan style=\"vertical-align: inherit;\"\u003e\u003cspan style=\"vertical-align: inherit;\"\u003epopularbuyonline@outlook.com\u003c\/span\u003e\u003c\/span\u003e\u003c\/span\u003e\u003c\/span\u003e\u003c\/b\u003e\u003c\/strong\u003e\u003c\/li\u003e\n\u003c\/ul\u003e\u003cb\u003e\u003cspan\u003e\u003cimg src=\"https:\/\/cdn.shopify.com\/s\/files\/1\/0073\/8882\/3633\/files\/fastshipping3_d20c58e1-771b-472e-a8b7-54051be97544_grande_large.jpg?v=1560995699\" alt=\"\"\u003e\u003c\/span\u003e\u003c\/b\u003e \u003cbr\u003e\u003cstrong\u003e💥\u003cspan\u003eThank you for choosing our home in thousands of stores.\u003c\/span\u003e\u003c\/strong\u003e\u003cbr\u003e\u003cspan\u003e\u003cstrong\u003e💥We sincerely welcome you,wish you a good time shopping !\u003c\/strong\u003e \u003c\/span\u003e\u003cspan\u003e\u003c\/span\u003e\u003cbr\u003e\u003cstrong\u003e\u003cb\u003e\u003cspan\u003e\u003cimg src=\"https:\/\/cdn.shopify.com\/s\/files\/1\/0086\/0546\/6683\/files\/LIMITED_STOCk_large_1ad73310-5a0c-4b1f-8022-7999dee618f8_large.gif?v=1544771497\" alt=\"\"\u003e\u003c\/span\u003e\u003c\/b\u003e\u003c\/strong\u003e\u003cbr\u003e\u003cspan\u003e\u003cstrong\u003e\u0026gt;\u0026gt;\u0026gt;BUY 2 GET \u003cspan style=\"color: #ff2a00;\"\u003e  5%EXTRA DISCOUNTS\u003c\/span\u003e\u0026lt;\u0026lt;\u0026lt;\u003c\/strong\u003e \u003c\/span\u003e\u003cbr\u003e\u003cspan\u003e\u003cstrong\u003e\u0026gt;\u0026gt;\u0026gt;BUY 3 GET  8\u003cspan style=\"color: #ff2a00;\"\u003e%EXTRA DISCOUNTS\u003c\/span\u003e\u0026lt;\u0026lt;\u0026lt;\u003c\/strong\u003e \u003c\/span\u003e\u003cbr\u003e\u003cspan\u003e\u003cstrong\u003e\u0026gt;\u0026gt;\u0026gt;BUY 4 GET 1\u003cspan style=\"color: #ff2a00;\"\u003e0%EXTRA DISCOUNTS\u003c\/span\u003e\u0026lt;\u0026lt;\u0026lt;\u003c\/strong\u003e \u003c\/span\u003e\u003cspan\u003e \u003c\/span\u003e\u003cstrong\u003e\u003cspan\u003e\u003cbr\u003e\u003c\/span\u003e\u003cspan style=\"color: #ff2a00;\"\u003eHurry Up, Tommrrow Will be update Our price to 67.36!!\u003c\/span\u003e\u003c\/strong\u003e\u003cbr\u003e\u003cstrong\u003e\u003cspan\u003e\u003cb\u003e\u003cimg src=\"https:\/\/cdn.shopify.com\/s\/files\/1\/0086\/0546\/6683\/files\/LIMITED_STOCk_large_1ad73310-5a0c-4b1f-8022-7999dee618f8_large.gif?v=1544771497\" alt=\"\"\u003e\u003c\/b\u003e\u003c\/span\u003e\u003c\/strong\u003e\u003cbr\u003e\u003cp\u003e\u003cspan\u003e\u003cimg src=\"https:\/\/cdn.shopify.com\/s\/files\/1\/0148\/9380\/9728\/files\/56CD0B19-9C64-4e69-B768-F2BE83DC540D_1_large_ceec53ed-f07c-4d98-9bb0-d3f8ede07371_large.png?v=1562053855\"\u003e\u003c\/span\u003e\u003c\/p\u003e\u003cmeta charset=\"utf-8\"\u003e\u003cp\u003e\u003cspan\u003e\u003cstrong\u003e\u003cspan style=\"vertical-align: inherit;\"\u003e\u003cspan style=\"vertical-align: inherit;\"\u003eDurable Material\u003c\/span\u003e\u003c\/span\u003e\u003c\/strong\u003e\u003c\/span\u003e\u003c\/p\u003e\u003cul\u003e\n\u003cli\u003e\u003cspan style=\"vertical-align: inherit;\"\u003e\u003cspan style=\"vertical-align: inherit;\"\u003eLightweight\u003c\/span\u003e\u003c\/span\u003e\u003c\/li\u003e\n\u003cli\u003e\u003cspan style=\"vertical-align: inherit;\"\u003e\u003cspan style=\"vertical-align: inherit;\"\u003eOil resistant\u003c\/span\u003e\u003c\/span\u003e\u003c\/li\u003e\n\u003cli\u003e\u003cspan style=\"vertical-align: inherit;\"\u003e\u003cspan style=\"vertical-align: inherit;\"\u003eChemical \u0026amp; Water resistant\u003c\/span\u003e\u003c\/span\u003e\u003c\/li\u003e\n\u003c\/ul\u003e\u003cp\u003e\u003cimg src=\"https:\/\/cdn.shopify.com\/s\/files\/1\/0253\/9133\/3424\/files\/33_large.gif?v=1567061217\" alt=\"\"\u003e\u003c\/p\u003e\u003cp\u003e\u003cspan\u003e\u003cstrong\u003e\u003cspan style=\"vertical-align: inherit;\"\u003e\u003cspan style=\"vertical-align: inherit;\"\u003eDamping\u003c\/span\u003e\u003c\/span\u003e\u003c\/strong\u003e\u003c\/span\u003e\u003c\/p\u003e\u003cul\u003e\n\u003cli\u003e\u003cspan style=\"vertical-align: inherit;\"\u003e\u003cspan style=\"vertical-align: inherit;\"\u003eShock Absorb\u003c\/span\u003e\u003c\/span\u003e\u003c\/li\u003e\n\u003cli\u003e\u003cspan style=\"vertical-align: inherit;\"\u003e\u003cspan style=\"vertical-align: inherit;\"\u003eSoft \u0026amp; Comfortable\u003c\/span\u003e\u003c\/span\u003e\u003c\/li\u003e\n\u003cli\u003e\u003cspan style=\"vertical-align: inherit;\"\u003e\u003cspan style=\"vertical-align: inherit;\"\u003eEase Heel Pain\u003c\/span\u003e\u003c\/span\u003e\u003c\/li\u003e\n\u003c\/ul\u003e\u003cp\u003e\u003cstrong\u003e\u003cimg src=\"https:\/\/cdn.shopify.com\/s\/files\/1\/0253\/9133\/3424\/files\/333_large.gif?v=1567061657\" alt=\"\"\u003e\u003c\/strong\u003e\u003c\/p\u003e\u003cp\u003e\u003cspan\u003e\u003cstrong\u003e\u003cspan style=\"vertical-align: inherit;\"\u003e\u003cspan style=\"vertical-align: inherit;\"\u003eZip Design\u003c\/span\u003e\u003c\/span\u003e\u003c\/strong\u003e\u003c\/span\u003e\u003c\/p\u003e\u003cp\u003e\u003cstrong\u003e\u003cimg src=\"https:\/\/cdn.shopify.com\/s\/files\/1\/0253\/9133\/3424\/files\/44_large.gif?v=1567061785\" alt=\"\"\u003e\u003c\/strong\u003e\u003c\/p\u003e\u003cp\u003e\u003cspan\u003e\u003cstrong\u003e\u003cspan style=\"vertical-align: inherit;\"\u003e\u003cspan style=\"vertical-align: inherit;\"\u003eSoft sole\u003c\/span\u003e\u003c\/span\u003e\u003c\/strong\u003e\u003c\/span\u003e\u003c\/p\u003e\u003cul\u003e\n\u003cli\u003e\u003cspan style=\"vertical-align: inherit;\"\u003e\u003cspan style=\"vertical-align: inherit;\"\u003eFeel comfortable all day long\u003c\/span\u003e\u003c\/span\u003e\u003c\/li\u003e\n\u003cli\u003e\u003cspan style=\"vertical-align: inherit;\"\u003e\u003cspan style=\"vertical-align: inherit;\"\u003eMove without limits\u003c\/span\u003e\u003c\/span\u003e\u003c\/li\u003e\n\u003c\/ul\u003e\u003cp\u003e\u003cstrong\u003e\u003cimg src=\"https:\/\/erp-image-1255302958.cos.ap-guangzhou.myqcloud.com\/6af50960-ceef-11e9-8923-8f7fdc1b8816-1567232842571.gif\" width=\"415\" height=\"380\"\u003e\u003cbr\u003e\u003c\/strong\u003e\u003c\/p\u003e\u003cul\u003e\u003c\/ul\u003e\u003cp\u003e\u003cstrong\u003e\u003cimg src=\"https:\/\/erp-image-1255302958.cos.ap-guangzhou.myqcloud.com\/5410e610-ceef-11e9-8923-8f7fdc1b8816-1566466795507.gif\" width=\"582\" height=\"255\"\u003e\u003c\/strong\u003e\u003c\/p\u003e\u003cp\u003e\u003cstrong\u003e\u003cspan\u003e\u003cspan style=\"vertical-align: inherit;\"\u003e\u003cspan style=\"vertical-align: inherit;\"\u003eArch Support\u003c\/span\u003e\u003c\/span\u003e\u003c\/span\u003e\u003c\/strong\u003e\u003c\/p\u003e\u003cul\u003e\n\u003cli\u003e\u003cspan style=\"vertical-align: inherit;\"\u003e\u003cspan style=\"vertical-align: inherit;\"\u003eProvide balance and support\u003c\/span\u003e\u003c\/span\u003e\u003c\/li\u003e\n\u003cli\u003e\u003cspan style=\"vertical-align: inherit;\"\u003e\u003cspan style=\"vertical-align: inherit;\"\u003eLessen or prevent pain\u003c\/span\u003e\u003c\/span\u003e\u003c\/li\u003e\n\u003cli\u003e\u003cspan style=\"vertical-align: inherit;\"\u003e\u003cspan style=\"vertical-align: inherit;\"\u003eCreate a good foundation\u003c\/span\u003e\u003c\/span\u003e\u003c\/li\u003e\n\u003c\/ul\u003e\u003cp\u003e\u003cimg src=\"https:\/\/cdn.shopify.com\/s\/files\/1\/0253\/9133\/3424\/files\/55_large.gif?v=1567061913\" alt=\"\"\u003e\u003c\/p\u003e\u003cp\u003e\u003cimg src=\"https:\/\/cdn.shopify.com\/s\/files\/1\/0253\/9133\/3424\/files\/25c5398b34211193a2d926ab4a60b376_grande_3ee62fbd-5863-4e60-b0f4-9c3d3289a435_large.jpg?v=1566993994\" alt=\"\"\u003e\u003c\/p\u003e\u003cul\u003e\n\u003cli\u003e\u003cstrong\u003e\u003cspan style=\"vertical-align: inherit;\"\u003e\u003cspan style=\"vertical-align: inherit;\"\u003eLining Material Of Shoes: Leather \u003c\/span\u003e\u003c\/span\u003e\u003c\/strong\u003e\u003c\/li\u003e\n\u003cli\u003e\u003cstrong\u003e\u003cspan style=\"vertical-align: inherit;\"\u003e\u003cspan style=\"vertical-align: inherit;\"\u003eUpper Material Of Shoes: Leather \u003c\/span\u003e\u003c\/span\u003e\u003c\/strong\u003e\u003c\/li\u003e\n\u003cli\u003e\u003cstrong\u003e\u003cspan style=\"vertical-align: inherit;\"\u003e\u003cspan style=\"vertical-align: inherit;\"\u003eHeel Height Type: Heel \u003c\/span\u003e\u003c\/span\u003e\u003c\/strong\u003e\u003c\/li\u003e\n\u003cli\u003e\u003cstrong\u003e\u003cspan style=\"vertical-align: inherit;\"\u003e\u003cspan style=\"vertical-align: inherit;\"\u003eLining Material: Leather \u003c\/span\u003e\u003c\/span\u003e\u003c\/strong\u003e\u003c\/li\u003e\n\u003cli\u003e\u003cstrong\u003e\u003cspan style=\"vertical-align: inherit;\"\u003e\u003cspan style=\"vertical-align: inherit;\"\u003eUpper Material: Leather \u003c\/span\u003e\u003c\/span\u003e\u003c\/strong\u003e\u003c\/li\u003e\n\u003cli\u003e\u003cstrong\u003e\u003cspan style=\"vertical-align: inherit;\"\u003e\u003cspan style=\"vertical-align: inherit;\"\u003ePattern Type: Plain \u003c\/span\u003e\u003c\/span\u003e\u003c\/strong\u003e\u003c\/li\u003e\n\u003cli\u003e\u003cstrong\u003e\u003cspan style=\"vertical-align: inherit;\"\u003e\u003cspan style=\"vertical-align: inherit;\"\u003eHeel Height: Flat \u003c\/span\u003e\u003c\/span\u003e\u003c\/strong\u003e\u003c\/li\u003e\n\u003cli\u003e\u003cstrong\u003e\u003cspan style=\"vertical-align: inherit;\"\u003e\u003cspan style=\"vertical-align: inherit;\"\u003eBoot Height: Ankle \u003c\/span\u003e\u003c\/span\u003e\u003c\/strong\u003e\u003c\/li\u003e\n\u003cli\u003e\u003cstrong\u003e\u003cspan style=\"vertical-align: inherit;\"\u003e\u003cspan style=\"vertical-align: inherit;\"\u003eHeel Type: Heel \u003c\/span\u003e\u003c\/span\u003e\u003c\/strong\u003e\u003c\/li\u003e\n\u003cli\u003e\u003cstrong\u003e\u003cspan style=\"vertical-align: inherit;\"\u003e\u003cspan style=\"vertical-align: inherit;\"\u003eMaterial: Leather \u003c\/span\u003e\u003c\/span\u003e\u003c\/strong\u003e\u003c\/li\u003e\n\u003cli\u003e\u003cstrong\u003e\u003cspan style=\"vertical-align: inherit;\"\u003e\u003cspan style=\"vertical-align: inherit;\"\u003eGender: Women \u003c\/span\u003e\u003c\/span\u003e\u003c\/strong\u003e\u003c\/li\u003e\n\u003cli\u003e\u003cstrong\u003e\u003cspan style=\"vertical-align: inherit;\"\u003e\u003cspan style=\"vertical-align: inherit;\"\u003eColor: Brown, Green, Blue, Red, Black, Beige\u003c\/span\u003e\u003c\/span\u003e\u003c\/strong\u003e\u003c\/li\u003e\n\u003c\/ul\u003e\u003ch3\u003e\u003cb\u003e\u003cstrong\u003e\u003cspan style=\"vertical-align: inherit;\"\u003e\u003cspan style=\"vertical-align: inherit;\"\u003eRELIABLE AFTER-SALES SERVICE:\u003c\/span\u003e\u003c\/span\u003e\u003c\/strong\u003e\u003c\/b\u003e\u003c\/h3\u003e\u003cp\u003e\u003cstrong\u003e\u003cspan style=\"vertical-align: inherit;\"\u003e\u003cspan style=\"vertical-align: inherit;\"\u003e90-Day Money Back Guarantee and Ready to Respond Within 24 hours.\u003c\/span\u003e\u003c\/span\u003e\u003c\/strong\u003e\u003c\/p\u003e\u003cp\u003e\u003cstrong\u003e\u003cspan style=\"vertical-align: inherit;\"\u003e\u003cspan style=\"vertical-align: inherit;\"\u003eClick the \"Add to Cart\" button now!BUY IT NOW ! \u003c\/span\u003e\u003c\/span\u003e\u003c\/strong\u003e\u003cbr\u003e\u003cstrong\u003e\u003cspan style=\"vertical-align: inherit;\"\u003e\u003cspan style=\"vertical-align: inherit;\"\u003eLimited Quantity - Will sell out fast!\u003c\/span\u003e\u003c\/span\u003e\u003c\/strong\u003e\u003c\/p\u003e\u003ch3\u003e\u003cstrong\u003e\u003cimg src=\"https:\/\/cdn.shopify.com\/s\/files\/1\/0068\/8898\/0541\/files\/131221412412_large_large_large_d23ea02e-4643-4cd3-9063-1d33c6504a8c_large.png?v=1532400452\"\u003e\u003c\/strong\u003e\u003c\/h3\u003e\u003cp\u003e\u003cimg src=\"https:\/\/cdn.shopify.com\/s\/files\/1\/2700\/0658\/files\/trust2_1024x_991e88e0-93f2-48d9-a91a-fe5fc2eb7bca_large.png?v=1540363065\"\u003e\u003c\/p\u003e\u003cp\u003e\u003cspan rel=\"40|55|1\"\u003e\u003cstrong\u003e\u003cspan style=\"vertical-align: inherit;\"\u003e\u003cspan style=\"vertical-align: inherit;\"\u003eSHIPPING \u0026amp; DELIVERY\u003c\/span\u003e\u003c\/span\u003e\u003c\/strong\u003e\u003cbr\u003e\u003cspan style=\"vertical-align: inherit;\"\u003e\u003cspan style=\"vertical-align: inherit;\"\u003e We processes orders between Monday and Friday. Orders will be processed within 2 business days of ordering and shipped out the next day after the processing day. All orders are shipped with tracking number so you can track it every step of the way!\u003c\/span\u003e\u003c\/span\u003e\u003c\/span\u003e\u003c\/p\u003e\u003cp\u003e\u003cstrong\u003e\u003cspan style=\"vertical-align: inherit;\"\u003e\u003cspan style=\"vertical-align: inherit;\"\u003eOUR GUARANTEE:\u003c\/span\u003e\u003c\/span\u003e\u003c\/strong\u003e\u003c\/p\u003e\u003cul\u003e\n\u003cli\u003e\u003cspan style=\"vertical-align: inherit;\"\u003e\u003cspan style=\"vertical-align: inherit;\"\u003eWe truly believe we carry some of the most innovative products in the world, and we want to make sure we back that up with a risk-free ironclad 90 day guarantee.\u003c\/span\u003e\u003c\/span\u003e\u003c\/li\u003e\n\u003cli\u003e\u003cspan style=\"vertical-align: inherit;\"\u003e\u003cspan style=\"vertical-align: inherit;\"\u003eIf you don't have a positive experience for ANY reason, we will do WHATEVER it takes to make sure you are 100% satisfied with your purchase.\u003c\/span\u003e\u003c\/span\u003e\u003c\/li\u003e\n\u003cli\u003e\u003cspan style=\"vertical-align: inherit;\"\u003e\u003cspan style=\"vertical-align: inherit;\"\u003eBuying items online can be a daunting task, so we want you to realize that there is absolute ZERO risk in buying something and trying it out. If you don't like it, no hard feelings we'll make it right. \u003c\/span\u003e\u003c\/span\u003e\u003c\/li\u003e\n\u003cli\u003e\u003cspan style=\"vertical-align: inherit;\"\u003e\u003cspan style=\"vertical-align: inherit;\"\u003eWe have 24\/7\/365 Ticket and Email Support. Please contact us if you need assistance.\u003c\/span\u003e\u003c\/span\u003e\u003c\/li\u003e\n\u003c\/ul\u003e\u003cp\u003e\u003cspan\u003e\u003cstrong\u003e\u003cspan style=\"vertical-align: inherit;\"\u003e\u003cspan style=\"vertical-align: inherit;\"\u003eClick the \"Add to Cart\" button now!\u003c\/span\u003e\u003c\/span\u003e\u003c\/strong\u003e\u003c\/span\u003e\u003c\/p\u003e\u003cp\u003e\u003cimg src=\"https:\/\/cdn.shopify.com\/s\/files\/1\/0075\/7261\/9323\/files\/LIMITED_STOCk_large.gif?v=1534836902\"\u003e\u003c\/p\u003e\u003cul style=\"list-style: none; margin: 0px;\"\u003e\u003c\/ul\u003e\u003cdiv\u003e\u003c\/div\u003e"}
HOT!🔥2019 New Arch Support Boots
Product Description
Guarantee and Service

3 years warranty.

Handling time>>

Ship within 48 

hours 

 after payment

Delivery time>>

worldwide 

 5-15

  days

Returns>>

Fast refund, 

100% Money Back Guarantee

24 hours customer service>>

popularbuyonline@outlook.com
💥

Thank you for choosing our home in thousands of stores.
💥We sincerely welcome you,wish you a good time shopping !
>>>BUY 2 GET 

  5%EXTRA DISCOUNTS

<<<
>>>BUY 3 GET  8

%EXTRA DISCOUNTS

<<<
>>>BUY 4 GET 1

0%EXTRA DISCOUNTS

<<<
Hurry Up, Tommrrow Will be update Our price to 67.36!!
Durable Material
Lightweight

Oil resistant

Chemical & Water resistant
Damping
Shock Absorb

Soft & Comfortable

Ease Heel Pain
Zip Design
Soft sole
Feel comfortable all day long

Move without limits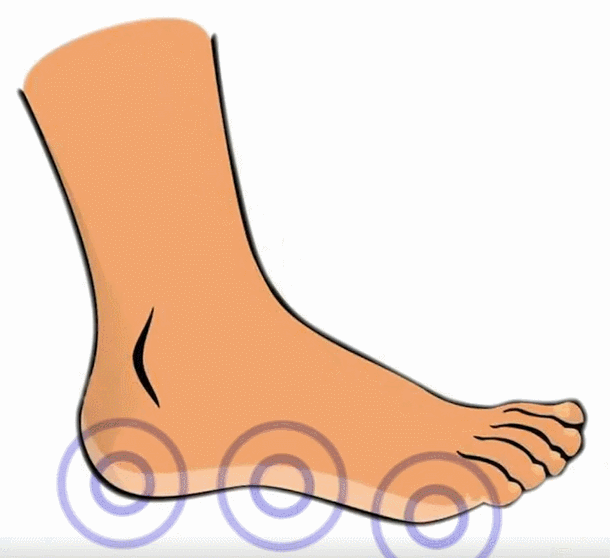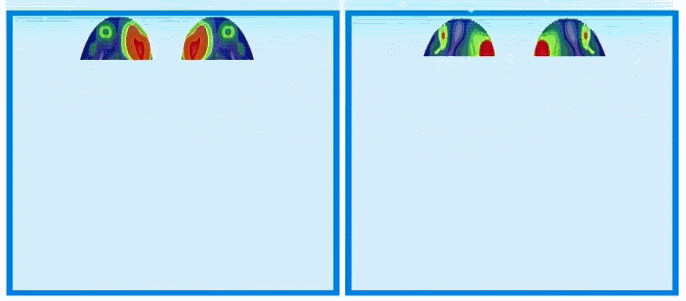 Arch Support
Provide balance and support

Lessen or prevent pain

Create a good foundation
Lining Material Of Shoes: Leather

Upper Material Of Shoes: Leather

Heel Height Type: Heel

Lining Material: Leather

Upper Material: Leather

Pattern Type: Plain

Heel Height: Flat

Boot Height: Ankle

Heel Type: Heel

Material: Leather

Gender: Women

Color: Brown, Green, Blue, Red, Black, Beige
RELIABLE AFTER-SALES SERVICE:
90-Day Money Back Guarantee and Ready to Respond Within 24 hours.
Click the "Add to Cart" button now!BUY IT NOW !
Limited Quantity - Will sell out fast!

SHIPPING & DELIVERY
We processes orders between Monday and Friday. Orders will be processed within 2 business days of ordering and shipped out the next day after the processing day. All orders are shipped with tracking number so you can track it every step of the way!
OUR GUARANTEE:
We truly believe we carry some of the most innovative products in the world, and we want to make sure we back that up with a risk-free ironclad 90 day guarantee.

If you don't have a positive experience for ANY reason, we will do WHATEVER it takes to make sure you are 100% satisfied with your purchase.

Buying items online can be a daunting task, so we want you to realize that there is absolute ZERO risk in buying something and trying it out. If you don't like it, no hard feelings we'll make it right. 

We have 24/7/365 Ticket and Email Support. Please contact us if you need assistance.
Click the "Add to Cart" button now!