{"id":1848674615342,"title":"Military Style Tactical Nylon Belt","handle":"military-style-tactical-nylon-belt","description":"\u003ch3\u003e\u003cspan\u003e\u003cstrong\u003e\u003cspan\u003e\u003cimg src=\"https:\/\/cdn.shopify.com\/s\/files\/1\/0019\/9563\/6809\/files\/9103457bdf9f1176f5c9deda1ff3d42b_large.jpg?v=1539570231\"\u003e\u003c\/span\u003e\u003c\/strong\u003e\u003c\/span\u003e\u003c\/h3\u003e\n\u003ch3\u003e\u003cspan\u003e\u003cstrong\u003e\u003cspan\u003eTHEY WORK GREAT FOR EVERY DAY CARRY AND DAILY CASUAL WEAR!\u003c\/span\u003e\u003cimg src=\"https:\/\/media.giphy.com\/media\/1ynTXp7KbYjMIMbLZP\/giphy.gif\" width=\"470\" height=\"470\"\u003e\u003c\/strong\u003e\u003c\/span\u003e\u003c\/h3\u003e\n\u003cdiv\u003e\n\u003cul style=\"list-style: none; margin: 0px;\"\u003e\n\u003cli style=\"list-style: none;\"\u003e\n\u003cspan\u003e\u003cstrong\u003eADJUSTABLE:\u003c\/strong\u003e\u003c\/span\u003e?\u003cstrong\u003eQuick Simple to open and close on the go?\u003c\/strong\u003e1.5 inches wide in width and thick and pairs with side holsters for?\u003cspan\u003e\u003cstrong\u003econcealed carry for daily use\u003c\/strong\u003e.?\u003cstrong\u003eHolds gear super solid with precision\u003c\/strong\u003e\u003c\/span\u003e?while lighter than the competition.\u003c\/li\u003e\n\u003c\/ul\u003e\n\u003c\/div\u003e\n\u003cdiv\u003e\u003cspan\u003e\u003cstrong\u003e\u003cimg src=\"https:\/\/cdn.shopify.com\/s\/files\/1\/0075\/1180\/1969\/files\/71HBblMNZzL._SL1002_large.jpg?v=1551236481\" alt=\"\"\u003e\u003c\/strong\u003e\u003c\/span\u003e\u003c\/div\u003e\n\u003cdiv\u003e\u003cspan\u003e\u003cspan\u003e\u003cstrong\u003eTactical belt size up to 45 - 61\u003c\/strong\u003e.\u003c\/span\u003e Great for?\u003cspan\u003e\u003cstrong\u003eHiking, Casual, Law enforcement, Light combat, gun carry\u003c\/strong\u003e?\u003c\/span\u003eand Utility uses as well. Belt comes with?\u003cspan\u003e\u003cstrong\u003eremovable bu\u003c\/strong\u003e\u003cstrong\u003eckles.\u003c\/strong\u003e\u003c\/span\u003e\u003c\/span\u003e\u003c\/div\u003e\n\u003cdiv\u003e\u003cimg src=\"https:\/\/media.giphy.com\/media\/321xlxAq3MeaVFDtd1\/giphy.gif\"\u003e\u003c\/div\u003e\n\u003cdiv\u003e\n\u003cul style=\"list-style: none; margin: 0px;\"\u003e\n\u003cli style=\"list-style: none;\"\u003e\n\u003cspan\u003e\u003cstrong\u003eTSA COMPLIANT:\u003c\/strong\u003e?\u003c\/span\u003eThis waist belt has a?\u003cspan\u003e\u003cstrong\u003eultra tough lightweight military belt buckle made of heavy duty metal\u003c\/strong\u003e.\u003c\/span\u003e Designed comfortable and?built for any activity?from tactical casual to hiking. The canvas cloth and heavy duty metal buckle make it?\u003cspan\u003e\u003cstrong\u003elight weight and perfect for travel, sports and work.\u003c\/strong\u003e\u003c\/span\u003e\n\u003c\/li\u003e\n\u003c\/ul\u003e\n\u003c\/div\u003e\n\u003cdiv\u003e\u003cimg src=\"https:\/\/cdn.shopify.com\/s\/files\/1\/0075\/1180\/1969\/files\/20171103_093823_92138_grande_9c9f85e0-b013-4c97-9e0a-a075a26e6f4a_large.jpg?v=1551176518\" alt=\"\"\u003e\u003c\/div\u003e\n\u003cdiv\u003e\u003cimg src=\"https:\/\/cdn.shopify.com\/s\/files\/1\/0075\/1180\/1969\/files\/2019-02-27_2.39.39_large.png?v=1551206455\" alt=\"\" width=\"400\" height=\"575\"\u003e\u003c\/div\u003e\n\u003cdiv\u003e\u003c\/div\u003e\n\u003cdiv\u003e\n\u003cdiv\u003e\n\u003cul style=\"list-style: none; margin: 0px;\"\u003e\n\u003cli style=\"list-style: none;\"\u003e\n\u003cstrong\u003e\u003cspan\u003eWATERPROOF:?Stay dry every day!\u003c\/span\u003e\u003c\/strong\u003e\u003cspan\u003e?\u003cstrong\u003eWaterproof resistant fabric\u003c\/strong\u003e\u003c\/span\u003e?makes it great for casual use as well as?\u003cspan\u003e\u003cstrong\u003ecamping, hunting, police firearm, firefighter and wilderness forces\u003c\/strong\u003e.?\u003c\/span\u003e\u003cspan\u003eFlexible breathable and strong\u003c\/span\u003e?for support while training. This is one webbed belt that can take a\u003cspan\u003e?\u003cstrong\u003elickin' and keep on ticking for life!\u003c\/strong\u003e\u003c\/span\u003e\n\u003c\/li\u003e\n\u003c\/ul\u003e\n\u003c\/div\u003e\n\u003cdiv\u003e\u003cimg src=\"https:\/\/cdn.shopify.com\/s\/files\/1\/0075\/1180\/1969\/files\/61YQQhsMkFL._SL1002_ab5dac95-85ac-426b-b9ca-5101e28b9079_large.jpg?v=1551236534\" alt=\"\"\u003e\u003c\/div\u003e\n\u003cdiv\u003e\n\u003cul style=\"list-style: none; margin: 0px;\"\u003e\n\u003cli style=\"list-style: none;\"\u003e\n\u003cspan\u003e\u003cstrong\u003eQUALITY:?\u003c\/strong\u003e\u003cstrong\u003eFully Functional Premium buckle\u003c\/strong\u003e?\u003c\/span\u003estays locked and fastened so the layered strap?\u003cstrong\u003ewont sag, slip or bend.\u003c\/strong\u003e?Material is sealed so thread ends?\u003cstrong\u003ewont rip or fray.?\u003c\/strong\u003e\u003cstrong\u003eDurable Quality Made\u003c\/strong\u003e?for extremes needs while still really fashionable!?\u003cspan\u003e\u003cstrong\u003eGreat for suits, jeans, pants and shorts.\u003c\/strong\u003e\u003c\/span\u003e\n\u003c\/li\u003e\n\u003c\/ul\u003e\n\u003c\/div\u003e\n\u003cdiv\u003e\u003cspan\u003e\u003cstrong\u003e\u003cimg src=\"https:\/\/cdn.shopify.com\/s\/files\/1\/0075\/1180\/1969\/files\/Screenshot_2019-02-25_at_5.11.19_PM_large.png?v=1551176599\" alt=\"\"\u003e\u003c\/strong\u003e\u003c\/span\u003e\u003c\/div\u003e\n\u003cdiv\u003e\u003cspan\u003e\u003cstrong\u003eProduct Specification\u003c\/strong\u003e\u003c\/span\u003e\u003c\/div\u003e\n\u003cdiv\u003e\n\u003cul style=\"list-style: none; margin: 0px;\"\u003e\n\u003cli style=\"list-style: none;\"\u003eLength: 49-1\/4\"\u003c\/li\u003e\n\u003c\/ul\u003e\n\u003c\/div\u003e\n\u003cdiv\u003e\u003c\/div\u003e\n\u003cdiv\u003e\u003c\/div\u003e\n\u003cdiv\u003e\n\u003cp\u003e\u003cspan\u003e\u003cstrong\u003eClick the \"Add to Cart\" button now! \u003cbr\u003eLimited Quantity - Will sell out fast!\u003c\/strong\u003e\u003c\/span\u003e\u003c\/p\u003e\n\u003cp\u003e\u003cspan\u003e\u003cstrong\u003e\u003cimg alt=\"\" src=\"https:\/\/cdn.shopify.com\/s\/files\/1\/0075\/7261\/9323\/files\/LIMITED_STOCk_large.gif?v=1534836902\"\u003e\u003c\/strong\u003e\u003c\/span\u003e\u003c\/p\u003e\n\u003cp\u003e\u003cstrong\u003e\u003cb\u003e\u003cspan\u003eSHIPPING \u0026amp; DELIVERY\u003c\/span\u003e\u003c\/b\u003e\u003c\/strong\u003e\u003cstrong\u003e\u003cb\u003e\u003cspan\u003e\u003cbr\u003e\u003c\/span\u003e\u003c\/b\u003e\u003c\/strong\u003eWe processes orders between Monday and Friday. Orders will be processed within 7 business days of ordering and shipped out the next day after the processing day. All orders are shipped with tracking number so you can track it every step of the way!\u003c\/p\u003e\n\u003cp\u003e\u003cimg src=\"https:\/\/cdn.shopify.com\/s\/files\/1\/0237\/6233\/7856\/files\/33333333333f_large.png?v=1560312435\" alt=\"\"\u003e\u003c\/p\u003e\n\u003ch1\u003e\u003cstrong\u003eOUR GUARANTEE\u003c\/strong\u003e\u003c\/h1\u003e\n\u003cp\u003e\u003cspan\u003e📦 \u003cstrong\u003eInsured Worldwide Shipping: \u003c\/strong\u003eEach order includes real-time tracking details and insurance coverage in the unlikely event that a package gets lost or stolen in transit.\u003c\/span\u003e\u003c\/p\u003e\n\u003cp\u003e\u003cspan\u003e💰 \u003cstrong\u003eMoney Back Guarantee: \u003c\/strong\u003eIf your items arrive damaged or becomes defective within 30 days of \u003cem\u003enormal \u003c\/em\u003eusage, we will gladly issue out a replacement or refund.\u003c\/span\u003e\u003c\/p\u003e\n\u003cp\u003e\u003cspan\u003e✉️ \u003cstrong\u003e24\/7 Customer Support: \u003c\/strong\u003eWe have a team of live reps ready to help and answer any questions you have within a 24 hour time frame, 7 days a week.\u003c\/span\u003e\u003c\/p\u003e\n\u003cp\u003e\u003cspan\u003e🔒 \u003cstrong\u003eSafe \u0026amp; Secure Checkouts: \u003c\/strong\u003eWe use state-of-the-art SSL Secure encryption to keep your personal and financial information 100% protected.\u003c\/span\u003e\u003c\/p\u003e\n\u003cp\u003e \u003c\/p\u003e\n\u003c\/div\u003e\n\u003c\/div\u003e","published_at":"2019-06-20T16:57:05+08:00","created_at":"2019-06-20T16:57:19+08:00","vendor":"Popular Buy Online","type":"","tags":["Accessories(M)","Belts(M)","Men's Accessory","Men's Fashion"],"price":1530,"price_min":1530,"price_max":1530,"available":true,"price_varies":false,"compare_at_price":3060,"compare_at_price_min":3060,"compare_at_price_max":3060,"compare_at_price_varies":false,"variants":[{"id":16727237951534,"title":"ARMY GREEN","option1":"ARMY GREEN","option2":null,"option3":null,"sku":"ZJZ294702","requires_shipping":true,"taxable":true,"featured_image":{"id":6792738242606,"product_id":1848674615342,"position":2,"created_at":"2019-06-20T16:57:19+08:00","updated_at":"2019-10-27T07:14:01+08:00","alt":null,"width":720,"height":720,"src":"https:\/\/cdn.shopify.com\/s\/files\/1\/0040\/3374\/0846\/products\/2_720x_720x_8067ea6c-3518-436e-9ff8-7c5977455351.png?v=1572131641","variant_ids":[16727237951534]},"available":true,"name":"Military Style Tactical Nylon Belt - ARMY GREEN","public_title":"ARMY GREEN","options":["ARMY GREEN"],"price":1530,"weight":0,"compare_at_price":3060,"inventory_management":null,"barcode":null,"featured_media":{"alt":null,"id":2216033288238,"position":2,"preview_image":{"aspect_ratio":1.0,"height":720,"width":720,"src":"https:\/\/cdn.shopify.com\/s\/files\/1\/0040\/3374\/0846\/products\/2_720x_720x_8067ea6c-3518-436e-9ff8-7c5977455351.png?v=1569386267"}}},{"id":16727237984302,"title":"BLACK","option1":"BLACK","option2":null,"option3":null,"sku":"ZJZ294702","requires_shipping":true,"taxable":true,"featured_image":{"id":6792738275374,"product_id":1848674615342,"position":1,"created_at":"2019-06-20T16:57:19+08:00","updated_at":"2020-02-04T11:42:54+08:00","alt":null,"width":720,"height":720,"src":"https:\/\/cdn.shopify.com\/s\/files\/1\/0040\/3374\/0846\/products\/71jxeGYRCRL._SL1100_720x_720x_a6b02bed-2b85-4831-96ef-3c9523428ab8.jpg?v=1580787774","variant_ids":[16727237984302]},"available":true,"name":"Military Style Tactical Nylon Belt - BLACK","public_title":"BLACK","options":["BLACK"],"price":1530,"weight":0,"compare_at_price":3060,"inventory_management":null,"barcode":null,"featured_media":{"alt":null,"id":2216033353774,"position":1,"preview_image":{"aspect_ratio":1.0,"height":720,"width":720,"src":"https:\/\/cdn.shopify.com\/s\/files\/1\/0040\/3374\/0846\/products\/71jxeGYRCRL._SL1100_720x_720x_a6b02bed-2b85-4831-96ef-3c9523428ab8.jpg?v=1580787774"}}},{"id":16727238017070,"title":"KHAKI","option1":"KHAKI","option2":null,"option3":null,"sku":"ZJZ294702","requires_shipping":true,"taxable":true,"featured_image":{"id":6792738308142,"product_id":1848674615342,"position":3,"created_at":"2019-06-20T16:57:19+08:00","updated_at":"2020-02-04T11:41:53+08:00","alt":null,"width":720,"height":720,"src":"https:\/\/cdn.shopify.com\/s\/files\/1\/0040\/3374\/0846\/products\/HTB1k0XelKGSBuNjSspbq6AiipXas_720x_720x_73ae7d06-9cb3-4e8a-8048-27d61501a6bf.jpg?v=1580787713","variant_ids":[16727238017070]},"available":true,"name":"Military Style Tactical Nylon Belt - KHAKI","public_title":"KHAKI","options":["KHAKI"],"price":1530,"weight":0,"compare_at_price":3060,"inventory_management":null,"barcode":null,"featured_media":{"alt":null,"id":2216033419310,"position":3,"preview_image":{"aspect_ratio":1.0,"height":720,"width":720,"src":"https:\/\/cdn.shopify.com\/s\/files\/1\/0040\/3374\/0846\/products\/HTB1k0XelKGSBuNjSspbq6AiipXas_720x_720x_73ae7d06-9cb3-4e8a-8048-27d61501a6bf.jpg?v=1580787712"}}}],"images":["\/\/cdn.shopify.com\/s\/files\/1\/0040\/3374\/0846\/products\/71jxeGYRCRL._SL1100_720x_720x_a6b02bed-2b85-4831-96ef-3c9523428ab8.jpg?v=1580787774","\/\/cdn.shopify.com\/s\/files\/1\/0040\/3374\/0846\/products\/2_720x_720x_8067ea6c-3518-436e-9ff8-7c5977455351.png?v=1572131641","\/\/cdn.shopify.com\/s\/files\/1\/0040\/3374\/0846\/products\/HTB1k0XelKGSBuNjSspbq6AiipXas_720x_720x_73ae7d06-9cb3-4e8a-8048-27d61501a6bf.jpg?v=1580787713","\/\/cdn.shopify.com\/s\/files\/1\/0040\/3374\/0846\/products\/3_720x_720x_94b22f50-ef7f-47e2-96ad-0aeb9d5256b9.png?v=1572131641","\/\/cdn.shopify.com\/s\/files\/1\/0040\/3374\/0846\/products\/5_720x_720x_e3f516c5-18d8-4b8e-a630-215ba42f8dff.png?v=1572131641","\/\/cdn.shopify.com\/s\/files\/1\/0040\/3374\/0846\/products\/71KhFnyWJJL._SL1002_720x_720x_898cc460-61ca-49c1-9089-cd523e86910c.jpg?v=1580787651","\/\/cdn.shopify.com\/s\/files\/1\/0040\/3374\/0846\/products\/71yF5mO2hML._SL1002_720x_720x_7a17674e-3f02-4514-bb58-ae3a6a306597.jpg?v=1580787651","\/\/cdn.shopify.com\/s\/files\/1\/0040\/3374\/0846\/products\/61GqmRj_SjL._SL1002_720x_720x_4e1a2403-844b-4fdb-99e7-93840042c4bf.jpg?v=1580787592","\/\/cdn.shopify.com\/s\/files\/1\/0040\/3374\/0846\/products\/715tptW1WyL_720x_590x_e8156ed5-e898-4206-aa54-61958453b743.jpg?v=1580787591"],"featured_image":"\/\/cdn.shopify.com\/s\/files\/1\/0040\/3374\/0846\/products\/71jxeGYRCRL._SL1100_720x_720x_a6b02bed-2b85-4831-96ef-3c9523428ab8.jpg?v=1580787774","options":["Color"],"media":[{"alt":null,"id":2216033353774,"position":1,"preview_image":{"aspect_ratio":1.0,"height":720,"width":720,"src":"https:\/\/cdn.shopify.com\/s\/files\/1\/0040\/3374\/0846\/products\/71jxeGYRCRL._SL1100_720x_720x_a6b02bed-2b85-4831-96ef-3c9523428ab8.jpg?v=1580787774"},"aspect_ratio":1.0,"height":720,"media_type":"image","src":"https:\/\/cdn.shopify.com\/s\/files\/1\/0040\/3374\/0846\/products\/71jxeGYRCRL._SL1100_720x_720x_a6b02bed-2b85-4831-96ef-3c9523428ab8.jpg?v=1580787774","width":720},{"alt":null,"id":2216033288238,"position":2,"preview_image":{"aspect_ratio":1.0,"height":720,"width":720,"src":"https:\/\/cdn.shopify.com\/s\/files\/1\/0040\/3374\/0846\/products\/2_720x_720x_8067ea6c-3518-436e-9ff8-7c5977455351.png?v=1569386267"},"aspect_ratio":1.0,"height":720,"media_type":"image","src":"https:\/\/cdn.shopify.com\/s\/files\/1\/0040\/3374\/0846\/products\/2_720x_720x_8067ea6c-3518-436e-9ff8-7c5977455351.png?v=1569386267","width":720},{"alt":null,"id":2216033419310,"position":3,"preview_image":{"aspect_ratio":1.0,"height":720,"width":720,"src":"https:\/\/cdn.shopify.com\/s\/files\/1\/0040\/3374\/0846\/products\/HTB1k0XelKGSBuNjSspbq6AiipXas_720x_720x_73ae7d06-9cb3-4e8a-8048-27d61501a6bf.jpg?v=1580787712"},"aspect_ratio":1.0,"height":720,"media_type":"image","src":"https:\/\/cdn.shopify.com\/s\/files\/1\/0040\/3374\/0846\/products\/HTB1k0XelKGSBuNjSspbq6AiipXas_720x_720x_73ae7d06-9cb3-4e8a-8048-27d61501a6bf.jpg?v=1580787712","width":720},{"alt":null,"id":2216033484846,"position":4,"preview_image":{"aspect_ratio":1.0,"height":720,"width":720,"src":"https:\/\/cdn.shopify.com\/s\/files\/1\/0040\/3374\/0846\/products\/3_720x_720x_94b22f50-ef7f-47e2-96ad-0aeb9d5256b9.png?v=1569386267"},"aspect_ratio":1.0,"height":720,"media_type":"image","src":"https:\/\/cdn.shopify.com\/s\/files\/1\/0040\/3374\/0846\/products\/3_720x_720x_94b22f50-ef7f-47e2-96ad-0aeb9d5256b9.png?v=1569386267","width":720},{"alt":null,"id":2216033550382,"position":5,"preview_image":{"aspect_ratio":1.0,"height":720,"width":720,"src":"https:\/\/cdn.shopify.com\/s\/files\/1\/0040\/3374\/0846\/products\/5_720x_720x_e3f516c5-18d8-4b8e-a630-215ba42f8dff.png?v=1569386267"},"aspect_ratio":1.0,"height":720,"media_type":"image","src":"https:\/\/cdn.shopify.com\/s\/files\/1\/0040\/3374\/0846\/products\/5_720x_720x_e3f516c5-18d8-4b8e-a630-215ba42f8dff.png?v=1569386267","width":720},{"alt":null,"id":2216033615918,"position":6,"preview_image":{"aspect_ratio":1.0,"height":720,"width":720,"src":"https:\/\/cdn.shopify.com\/s\/files\/1\/0040\/3374\/0846\/products\/71KhFnyWJJL._SL1002_720x_720x_898cc460-61ca-49c1-9089-cd523e86910c.jpg?v=1580787650"},"aspect_ratio":1.0,"height":720,"media_type":"image","src":"https:\/\/cdn.shopify.com\/s\/files\/1\/0040\/3374\/0846\/products\/71KhFnyWJJL._SL1002_720x_720x_898cc460-61ca-49c1-9089-cd523e86910c.jpg?v=1580787650","width":720},{"alt":null,"id":2216033648686,"position":7,"preview_image":{"aspect_ratio":1.0,"height":720,"width":720,"src":"https:\/\/cdn.shopify.com\/s\/files\/1\/0040\/3374\/0846\/products\/71yF5mO2hML._SL1002_720x_720x_7a17674e-3f02-4514-bb58-ae3a6a306597.jpg?v=1580787650"},"aspect_ratio":1.0,"height":720,"media_type":"image","src":"https:\/\/cdn.shopify.com\/s\/files\/1\/0040\/3374\/0846\/products\/71yF5mO2hML._SL1002_720x_720x_7a17674e-3f02-4514-bb58-ae3a6a306597.jpg?v=1580787650","width":720},{"alt":null,"id":2216033681454,"position":8,"preview_image":{"aspect_ratio":1.0,"height":720,"width":720,"src":"https:\/\/cdn.shopify.com\/s\/files\/1\/0040\/3374\/0846\/products\/61GqmRj_SjL._SL1002_720x_720x_4e1a2403-844b-4fdb-99e7-93840042c4bf.jpg?v=1580787592"},"aspect_ratio":1.0,"height":720,"media_type":"image","src":"https:\/\/cdn.shopify.com\/s\/files\/1\/0040\/3374\/0846\/products\/61GqmRj_SjL._SL1002_720x_720x_4e1a2403-844b-4fdb-99e7-93840042c4bf.jpg?v=1580787592","width":720},{"alt":null,"id":2216033714222,"position":9,"preview_image":{"aspect_ratio":1.0,"height":590,"width":590,"src":"https:\/\/cdn.shopify.com\/s\/files\/1\/0040\/3374\/0846\/products\/715tptW1WyL_720x_590x_e8156ed5-e898-4206-aa54-61958453b743.jpg?v=1580787591"},"aspect_ratio":1.0,"height":590,"media_type":"image","src":"https:\/\/cdn.shopify.com\/s\/files\/1\/0040\/3374\/0846\/products\/715tptW1WyL_720x_590x_e8156ed5-e898-4206-aa54-61958453b743.jpg?v=1580787591","width":590}],"content":"\u003ch3\u003e\u003cspan\u003e\u003cstrong\u003e\u003cspan\u003e\u003cimg src=\"https:\/\/cdn.shopify.com\/s\/files\/1\/0019\/9563\/6809\/files\/9103457bdf9f1176f5c9deda1ff3d42b_large.jpg?v=1539570231\"\u003e\u003c\/span\u003e\u003c\/strong\u003e\u003c\/span\u003e\u003c\/h3\u003e\n\u003ch3\u003e\u003cspan\u003e\u003cstrong\u003e\u003cspan\u003eTHEY WORK GREAT FOR EVERY DAY CARRY AND DAILY CASUAL WEAR!\u003c\/span\u003e\u003cimg src=\"https:\/\/media.giphy.com\/media\/1ynTXp7KbYjMIMbLZP\/giphy.gif\" width=\"470\" height=\"470\"\u003e\u003c\/strong\u003e\u003c\/span\u003e\u003c\/h3\u003e\n\u003cdiv\u003e\n\u003cul style=\"list-style: none; margin: 0px;\"\u003e\n\u003cli style=\"list-style: none;\"\u003e\n\u003cspan\u003e\u003cstrong\u003eADJUSTABLE:\u003c\/strong\u003e\u003c\/span\u003e?\u003cstrong\u003eQuick Simple to open and close on the go?\u003c\/strong\u003e1.5 inches wide in width and thick and pairs with side holsters for?\u003cspan\u003e\u003cstrong\u003econcealed carry for daily use\u003c\/strong\u003e.?\u003cstrong\u003eHolds gear super solid with precision\u003c\/strong\u003e\u003c\/span\u003e?while lighter than the competition.\u003c\/li\u003e\n\u003c\/ul\u003e\n\u003c\/div\u003e\n\u003cdiv\u003e\u003cspan\u003e\u003cstrong\u003e\u003cimg src=\"https:\/\/cdn.shopify.com\/s\/files\/1\/0075\/1180\/1969\/files\/71HBblMNZzL._SL1002_large.jpg?v=1551236481\" alt=\"\"\u003e\u003c\/strong\u003e\u003c\/span\u003e\u003c\/div\u003e\n\u003cdiv\u003e\u003cspan\u003e\u003cspan\u003e\u003cstrong\u003eTactical belt size up to 45 - 61\u003c\/strong\u003e.\u003c\/span\u003e Great for?\u003cspan\u003e\u003cstrong\u003eHiking, Casual, Law enforcement, Light combat, gun carry\u003c\/strong\u003e?\u003c\/span\u003eand Utility uses as well. Belt comes with?\u003cspan\u003e\u003cstrong\u003eremovable bu\u003c\/strong\u003e\u003cstrong\u003eckles.\u003c\/strong\u003e\u003c\/span\u003e\u003c\/span\u003e\u003c\/div\u003e\n\u003cdiv\u003e\u003cimg src=\"https:\/\/media.giphy.com\/media\/321xlxAq3MeaVFDtd1\/giphy.gif\"\u003e\u003c\/div\u003e\n\u003cdiv\u003e\n\u003cul style=\"list-style: none; margin: 0px;\"\u003e\n\u003cli style=\"list-style: none;\"\u003e\n\u003cspan\u003e\u003cstrong\u003eTSA COMPLIANT:\u003c\/strong\u003e?\u003c\/span\u003eThis waist belt has a?\u003cspan\u003e\u003cstrong\u003eultra tough lightweight military belt buckle made of heavy duty metal\u003c\/strong\u003e.\u003c\/span\u003e Designed comfortable and?built for any activity?from tactical casual to hiking. The canvas cloth and heavy duty metal buckle make it?\u003cspan\u003e\u003cstrong\u003elight weight and perfect for travel, sports and work.\u003c\/strong\u003e\u003c\/span\u003e\n\u003c\/li\u003e\n\u003c\/ul\u003e\n\u003c\/div\u003e\n\u003cdiv\u003e\u003cimg src=\"https:\/\/cdn.shopify.com\/s\/files\/1\/0075\/1180\/1969\/files\/20171103_093823_92138_grande_9c9f85e0-b013-4c97-9e0a-a075a26e6f4a_large.jpg?v=1551176518\" alt=\"\"\u003e\u003c\/div\u003e\n\u003cdiv\u003e\u003cimg src=\"https:\/\/cdn.shopify.com\/s\/files\/1\/0075\/1180\/1969\/files\/2019-02-27_2.39.39_large.png?v=1551206455\" alt=\"\" width=\"400\" height=\"575\"\u003e\u003c\/div\u003e\n\u003cdiv\u003e\u003c\/div\u003e\n\u003cdiv\u003e\n\u003cdiv\u003e\n\u003cul style=\"list-style: none; margin: 0px;\"\u003e\n\u003cli style=\"list-style: none;\"\u003e\n\u003cstrong\u003e\u003cspan\u003eWATERPROOF:?Stay dry every day!\u003c\/span\u003e\u003c\/strong\u003e\u003cspan\u003e?\u003cstrong\u003eWaterproof resistant fabric\u003c\/strong\u003e\u003c\/span\u003e?makes it great for casual use as well as?\u003cspan\u003e\u003cstrong\u003ecamping, hunting, police firearm, firefighter and wilderness forces\u003c\/strong\u003e.?\u003c\/span\u003e\u003cspan\u003eFlexible breathable and strong\u003c\/span\u003e?for support while training. This is one webbed belt that can take a\u003cspan\u003e?\u003cstrong\u003elickin' and keep on ticking for life!\u003c\/strong\u003e\u003c\/span\u003e\n\u003c\/li\u003e\n\u003c\/ul\u003e\n\u003c\/div\u003e\n\u003cdiv\u003e\u003cimg src=\"https:\/\/cdn.shopify.com\/s\/files\/1\/0075\/1180\/1969\/files\/61YQQhsMkFL._SL1002_ab5dac95-85ac-426b-b9ca-5101e28b9079_large.jpg?v=1551236534\" alt=\"\"\u003e\u003c\/div\u003e\n\u003cdiv\u003e\n\u003cul style=\"list-style: none; margin: 0px;\"\u003e\n\u003cli style=\"list-style: none;\"\u003e\n\u003cspan\u003e\u003cstrong\u003eQUALITY:?\u003c\/strong\u003e\u003cstrong\u003eFully Functional Premium buckle\u003c\/strong\u003e?\u003c\/span\u003estays locked and fastened so the layered strap?\u003cstrong\u003ewont sag, slip or bend.\u003c\/strong\u003e?Material is sealed so thread ends?\u003cstrong\u003ewont rip or fray.?\u003c\/strong\u003e\u003cstrong\u003eDurable Quality Made\u003c\/strong\u003e?for extremes needs while still really fashionable!?\u003cspan\u003e\u003cstrong\u003eGreat for suits, jeans, pants and shorts.\u003c\/strong\u003e\u003c\/span\u003e\n\u003c\/li\u003e\n\u003c\/ul\u003e\n\u003c\/div\u003e\n\u003cdiv\u003e\u003cspan\u003e\u003cstrong\u003e\u003cimg src=\"https:\/\/cdn.shopify.com\/s\/files\/1\/0075\/1180\/1969\/files\/Screenshot_2019-02-25_at_5.11.19_PM_large.png?v=1551176599\" alt=\"\"\u003e\u003c\/strong\u003e\u003c\/span\u003e\u003c\/div\u003e\n\u003cdiv\u003e\u003cspan\u003e\u003cstrong\u003eProduct Specification\u003c\/strong\u003e\u003c\/span\u003e\u003c\/div\u003e\n\u003cdiv\u003e\n\u003cul style=\"list-style: none; margin: 0px;\"\u003e\n\u003cli style=\"list-style: none;\"\u003eLength: 49-1\/4\"\u003c\/li\u003e\n\u003c\/ul\u003e\n\u003c\/div\u003e\n\u003cdiv\u003e\u003c\/div\u003e\n\u003cdiv\u003e\u003c\/div\u003e\n\u003cdiv\u003e\n\u003cp\u003e\u003cspan\u003e\u003cstrong\u003eClick the \"Add to Cart\" button now! \u003cbr\u003eLimited Quantity - Will sell out fast!\u003c\/strong\u003e\u003c\/span\u003e\u003c\/p\u003e\n\u003cp\u003e\u003cspan\u003e\u003cstrong\u003e\u003cimg alt=\"\" src=\"https:\/\/cdn.shopify.com\/s\/files\/1\/0075\/7261\/9323\/files\/LIMITED_STOCk_large.gif?v=1534836902\"\u003e\u003c\/strong\u003e\u003c\/span\u003e\u003c\/p\u003e\n\u003cp\u003e\u003cstrong\u003e\u003cb\u003e\u003cspan\u003eSHIPPING \u0026amp; DELIVERY\u003c\/span\u003e\u003c\/b\u003e\u003c\/strong\u003e\u003cstrong\u003e\u003cb\u003e\u003cspan\u003e\u003cbr\u003e\u003c\/span\u003e\u003c\/b\u003e\u003c\/strong\u003eWe processes orders between Monday and Friday. Orders will be processed within 7 business days of ordering and shipped out the next day after the processing day. All orders are shipped with tracking number so you can track it every step of the way!\u003c\/p\u003e\n\u003cp\u003e\u003cimg src=\"https:\/\/cdn.shopify.com\/s\/files\/1\/0237\/6233\/7856\/files\/33333333333f_large.png?v=1560312435\" alt=\"\"\u003e\u003c\/p\u003e\n\u003ch1\u003e\u003cstrong\u003eOUR GUARANTEE\u003c\/strong\u003e\u003c\/h1\u003e\n\u003cp\u003e\u003cspan\u003e📦 \u003cstrong\u003eInsured Worldwide Shipping: \u003c\/strong\u003eEach order includes real-time tracking details and insurance coverage in the unlikely event that a package gets lost or stolen in transit.\u003c\/span\u003e\u003c\/p\u003e\n\u003cp\u003e\u003cspan\u003e💰 \u003cstrong\u003eMoney Back Guarantee: \u003c\/strong\u003eIf your items arrive damaged or becomes defective within 30 days of \u003cem\u003enormal \u003c\/em\u003eusage, we will gladly issue out a replacement or refund.\u003c\/span\u003e\u003c\/p\u003e\n\u003cp\u003e\u003cspan\u003e✉️ \u003cstrong\u003e24\/7 Customer Support: \u003c\/strong\u003eWe have a team of live reps ready to help and answer any questions you have within a 24 hour time frame, 7 days a week.\u003c\/span\u003e\u003c\/p\u003e\n\u003cp\u003e\u003cspan\u003e🔒 \u003cstrong\u003eSafe \u0026amp; Secure Checkouts: \u003c\/strong\u003eWe use state-of-the-art SSL Secure encryption to keep your personal and financial information 100% protected.\u003c\/span\u003e\u003c\/p\u003e\n\u003cp\u003e \u003c\/p\u003e\n\u003c\/div\u003e\n\u003c\/div\u003e"}
Military Style Tactical Nylon Belt
Product Description

THEY WORK GREAT FOR EVERY DAY CARRY AND DAILY CASUAL WEAR!
ADJUSTABLE:?Quick Simple to open and close on the go?1.5 inches wide in width and thick and pairs with side holsters for?concealed carry for daily use.?Holds gear super solid with precision?while lighter than the competition.
Tactical belt size up to 45 - 61. Great for?Hiking, Casual, Law enforcement, Light combat, gun carry?and Utility uses as well. Belt comes with?removable buckles.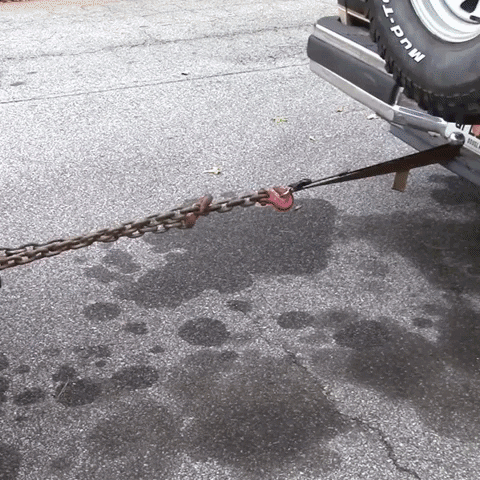 TSA COMPLIANT:?This waist belt has a?ultra tough lightweight military belt buckle made of heavy duty metal. Designed comfortable and?built for any activity?from tactical casual to hiking. The canvas cloth and heavy duty metal buckle make it?light weight and perfect for travel, sports and work.
WATERPROOF:?Stay dry every day!

?Waterproof resistant fabric?makes it great for casual use as well as?camping, hunting, police firearm, firefighter and wilderness forces.?

Flexible breathable and strong

?for support while training. This is one webbed belt that can take a?lickin' and keep on ticking for life!
QUALITY:?Fully Functional Premium buckle?stays locked and fastened so the layered strap?wont sag, slip or bend.?Material is sealed so thread ends?wont rip or fray.?Durable Quality Made?for extremes needs while still really fashionable!?Great for suits, jeans, pants and shorts.
Product Specification
Click the "Add to Cart" button now! 
Limited Quantity - Will sell out fast!
SHIPPING & DELIVERY
We processes orders between Monday and Friday. Orders will be processed within 7 business days of ordering and shipped out the next day after the processing day. All orders are shipped with tracking number so you can track it every step of the way!
OUR GUARANTEE
📦 Insured Worldwide Shipping: Each order includes real-time tracking details and insurance coverage in the unlikely event that a package gets lost or stolen in transit.
💰 Money Back Guarantee: If your items arrive damaged or becomes defective within 30 days of normal usage, we will gladly issue out a replacement or refund.
✉️ 24/7 Customer Support: We have a team of live reps ready to help and answer any questions you have within a 24 hour time frame, 7 days a week.
🔒 Safe & Secure Checkouts: We use state-of-the-art SSL Secure encryption to keep your personal and financial information 100% protected.