{"id":1872501276718,"title":"New Universal Rotatable Car Phone Clip Holder","handle":"new-universal-rotatable-car-phone-clip-holder","description":"\u003cdiv data-de-type=\"headline\" data-de-editing=\"false\" data-title=\"sub-headline\" data-ce=\"true\" data-trigger=\"none\" data-animate=\"fade\" data-delay=\"500\" data-gramm=\"false\" aria-disabled=\"false\" data-google-font=\"Ubuntu\"\u003e\n\u003cdiv data-bold=\"inherit\" data-gramm=\"false\" contenteditable=\"false\"\u003e\u003cb\u003eThis Car Phone Holder Ensure SAFEST Driving!\u003c\/b\u003e\u003c\/div\u003e\n\u003c\/div\u003e\n\u003cdiv data-de-type=\"img\" data-de-editing=\"false\" data-title=\"image\" data-ce=\"false\" data-trigger=\"none\" data-animate=\"fade\" data-delay=\"500\" aria-disabled=\"false\"\u003e\u003cimg src=\"https:\/\/media.giphy.com\/media\/gL9JfToMfIf5urmoVy\/giphy.gif\" alt=\"\" width=\"400\"\u003e\u003c\/div\u003e\n\u003cdiv data-de-type=\"headline\" data-de-editing=\"false\" data-title=\"Paragraph\" data-ce=\"true\" data-trigger=\"none\" data-animate=\"fade\" data-delay=\"500\" data-google-font=\"Open+Sans\" aria-disabled=\"false\"\u003e\n\u003cdiv data-bold=\"inherit\" data-gramm=\"false\" contenteditable=\"false\"\u003eEnjoy driving, using GPS, listening to calls \/ music without looking away from front viewpoints with our award-winning product.\u003c\/div\u003e\n\u003c\/div\u003e\n\u003cdiv data-de-type=\"img\" data-de-editing=\"false\" data-title=\"image\" data-ce=\"false\" data-trigger=\"none\" data-animate=\"fade\" data-delay=\"500\" aria-disabled=\"false\"\u003e\u003cimg src=\"https:\/\/secure.viodoki.net\/hosted\/images\/57\/b5deea0bab4916b7290bf933e8003e\/5-stars.png\" alt=\"\" width=\"\" height=\"150\"\u003e\u003c\/div\u003e\n\u003cdiv data-de-type=\"img\" data-de-editing=\"false\" data-title=\"image\" data-ce=\"false\" data-trigger=\"none\" data-animate=\"fade\" data-delay=\"500\" aria-disabled=\"false\"\u003e\n\u003cdiv data-col=\"left\" data-trigger=\"none\" data-animate=\"fade\" data-delay=\"500\" data-title=\"1st column\"\u003e\n\u003cdiv\u003e\n\u003cdiv data-de-type=\"headline\" data-de-editing=\"false\" data-title=\"Paragraph\" data-ce=\"true\" data-trigger=\"none\" data-animate=\"fade\" data-delay=\"500\" data-google-font=\"Open+Sans\" aria-disabled=\"false\"\u003e\n\u003cdiv data-bold=\"inherit\" data-gramm=\"false\" contenteditable=\"false\"\u003e✅ Ensures Clear Front Driving View\n\u003cdiv\u003e✅ Adjustable Viewing Angle\u003c\/div\u003e\n\u003cdiv\u003e✅Universal Size \u0026amp; Easy to Install\u003c\/div\u003e\n\u003c\/div\u003e\n\u003c\/div\u003e\n\u003c\/div\u003e\n\u003c\/div\u003e\n\u003cdiv data-col=\"right\" data-trigger=\"none\" data-animate=\"fade\" data-delay=\"500\" data-title=\"2nd column\"\u003e\n\u003cdiv\u003e\n\u003cdiv data-de-type=\"img\" data-de-editing=\"false\" data-title=\"image\" data-ce=\"false\" data-trigger=\"none\" data-animate=\"fade\" data-delay=\"500\" aria-disabled=\"false\"\u003e\n\u003cdiv data-de-type=\"img\" data-de-editing=\"false\" data-title=\"image\" data-ce=\"false\" data-trigger=\"none\" data-animate=\"fade\" data-delay=\"500\" aria-disabled=\"false\"\u003e\u003c\/div\u003e\n\u003cdiv data-de-type=\"img\" data-de-editing=\"false\" data-title=\"image\" data-ce=\"false\" data-trigger=\"none\" data-animate=\"fade\" data-delay=\"500\" aria-disabled=\"false\"\u003e\u003cimg src=\"https:\/\/secure.viodoki.net\/hosted\/images\/1a\/691ff5d54d4f1a9de0f99e1175bf1c\/track.gif\" alt=\"\"\u003e\u003c\/div\u003e\n\u003cdiv data-de-type=\"headline\" data-de-editing=\"false\" data-title=\"sub-headline\" data-ce=\"true\" data-trigger=\"none\" data-animate=\"fade\" data-delay=\"500\" data-gramm=\"false\" aria-disabled=\"false\"\u003e\n\u003cdiv data-bold=\"inherit\" data-gramm=\"false\" contenteditable=\"false\"\u003e\u003cb\u003e\u003ci\u003eExcellent View Position and Safe Driving\u003c\/i\u003e\u003c\/b\u003e\u003c\/div\u003e\n\u003c\/div\u003e\n\u003cdiv data-de-type=\"headline\" data-de-editing=\"false\" data-title=\"sub-headline\" data-ce=\"true\" data-trigger=\"none\" data-animate=\"fade\" data-delay=\"500\" data-gramm=\"false\" aria-disabled=\"false\"\u003e\n\u003cdiv data-bold=\"inherit\" data-gramm=\"false\" contenteditable=\"false\"\u003e\n\u003cdiv\u003e\u003ci\u003eClips to the dashboard and works as well as the HUD system to keep your eyes in line with the road without obscuring driving view.\u003c\/i\u003e\u003c\/div\u003e\n\u003c\/div\u003e\n\u003cp\u003e \u003c\/p\u003e\n\u003cdiv data-de-type=\"img\" data-de-editing=\"false\" data-title=\"image\" data-ce=\"false\" data-trigger=\"none\" data-animate=\"fade\" data-delay=\"500\" aria-disabled=\"false\"\u003e\u003cimg src=\"https:\/\/secure.viodoki.net\/hosted\/images\/f2\/a6925b0c9f40798009552457ec8a31\/locate-1.gif\" alt=\"\"\u003e\u003c\/div\u003e\n\u003cdiv data-de-type=\"headline\" data-de-editing=\"false\" data-title=\"sub-headline\" data-ce=\"true\" data-trigger=\"none\" data-animate=\"fade\" data-delay=\"500\" data-gramm=\"false\" aria-disabled=\"false\"\u003e\n\u003cdiv data-bold=\"inherit\" data-gramm=\"false\" contenteditable=\"false\"\u003e\u003cb\u003e\u003ci\u003eAdjustable Viewing Angle\u003c\/i\u003e\u003c\/b\u003e\u003c\/div\u003e\n\u003c\/div\u003e\n\u003cdiv data-de-type=\"headline\" data-de-editing=\"false\" data-title=\"sub-headline\" data-ce=\"true\" data-trigger=\"none\" data-animate=\"fade\" data-delay=\"500\" data-gramm=\"false\" aria-disabled=\"false\"\u003e\n\u003cp\u003e \u003c\/p\u003e\n\u003cdiv data-bold=\"inherit\" data-gramm=\"false\" contenteditable=\"false\"\u003e\n\u003cdiv\u003e\u003c\/div\u003e\n\u003ci\u003eClip the car smartphones holder on the dashboard and adjust the angle up to 120 degree.\u003c\/i\u003e\n\u003c\/div\u003e\n\u003cdiv data-de-type=\"img\" data-de-editing=\"false\" data-title=\"image\" data-ce=\"false\" data-trigger=\"none\" data-animate=\"fade\" data-delay=\"500\" aria-disabled=\"false\"\u003e\u003cimg src=\"https:\/\/secure.viodoki.net\/hosted\/images\/00\/094c79f32345468a304545f06735dc\/control.gif\" alt=\"\"\u003e\u003c\/div\u003e\n\u003cdiv data-de-type=\"headline\" data-de-editing=\"false\" data-title=\"sub-headline\" data-ce=\"true\" data-trigger=\"none\" data-animate=\"fade\" data-delay=\"500\" data-gramm=\"false\" aria-disabled=\"false\"\u003e\n\u003cdiv data-bold=\"inherit\" data-gramm=\"false\" contenteditable=\"false\"\u003e\u003cb\u003e\u003ci\u003eRetoStable and Non-slip\u003c\/i\u003e\u003c\/b\u003e\u003c\/div\u003e\n\u003c\/div\u003e\n\u003cdiv data-de-type=\"headline\" data-de-editing=\"false\" data-title=\"sub-headline\" data-ce=\"true\" data-trigger=\"none\" data-animate=\"fade\" data-delay=\"500\" data-gramm=\"false\" aria-disabled=\"false\"\u003e\n\u003cdiv data-bold=\"inherit\" data-gramm=\"false\" contenteditable=\"false\"\u003e\n\u003cdiv\u003e\u003ci\u003e \u003c\/i\u003e\u003c\/div\u003e\n\u003ci\u003eDouble curved base design, protective non-slip silicone with alligator tooth design allows phones being tightly attached to the clip.\u003c\/i\u003e\n\u003c\/div\u003e\n\u003cp\u003e \u003c\/p\u003e\n\u003cdiv data-de-type=\"headline\" data-de-editing=\"false\" data-title=\"sub-headline\" data-ce=\"true\" data-trigger=\"none\" data-animate=\"fade\" data-delay=\"500\" data-gramm=\"false\" aria-disabled=\"false\" data-google-font=\"Ubuntu\"\u003e\n\u003cdiv data-bold=\"inherit\" data-gramm=\"false\" contenteditable=\"false\"\u003e\u003cb\u003eCLIP \u0026amp; GO!\u003c\/b\u003e\u003c\/div\u003e\n\u003c\/div\u003e\n\u003cdiv data-de-type=\"img\" data-de-editing=\"false\" data-title=\"image\" data-ce=\"false\" data-trigger=\"none\" data-animate=\"fade\" data-delay=\"500\" aria-disabled=\"false\"\u003e\u003cimg src=\"https:\/\/secure.viodoki.net\/hosted\/images\/a9\/69c0367db14635ac29c0ba494c6804\/clip2im-_1_.jpg\" alt=\"\" width=\"\"\u003e\u003c\/div\u003e\n\u003cdiv data-de-type=\"headline\" data-de-editing=\"false\" data-title=\"Paragraph\" data-ce=\"true\" data-trigger=\"none\" data-animate=\"fade\" data-delay=\"500\" data-google-font=\"Open+Sans\" aria-disabled=\"false\"\u003e\n\u003cdiv data-bold=\"inherit\" data-gramm=\"false\" contenteditable=\"false\"\u003eIt ensures clear front driving view without obscuring any viewpoint for 100% safe driving\u003c\/div\u003e\n\u003cp\u003e \u003c\/p\u003e\n\u003ch3\u003e\u003cspan\u003e\u003cstrong\u003ePackage Include:\u003c\/strong\u003e\u003cbr\u003e\u003c\/span\u003e\u003c\/h3\u003e\n\u003cul style=\"list-style: none; margin: 0px;\"\u003e\n\u003cli style=\"list-style: none;\"\u003e1 x Rotatable Car Phone Clip Holder\u003c\/li\u003e\n\u003c\/ul\u003e\n\u003ch3\u003e\u003cspan\u003e\u003cb\u003e\u003cstrong\u003e\u003c\/strong\u003e\u003c\/b\u003e\u003c\/span\u003e\u003c\/h3\u003e\n\u003c\/div\u003e\n\u003cdiv data-de-type=\"headline\" data-de-editing=\"false\" data-title=\"Paragraph\" data-ce=\"true\" data-trigger=\"none\" data-animate=\"fade\" data-delay=\"500\" data-google-font=\"Open+Sans\" aria-disabled=\"false\"\u003e\n\u003cp\u003e\u003cstrong\u003e\u003cb\u003e\u003cspan\u003eSHIPPING \u0026amp; DELIVERY\u003c\/span\u003e\u003c\/b\u003e\u003c\/strong\u003e\u003cstrong\u003e\u003cb\u003e\u003cspan\u003e\u003cbr\u003e\u003c\/span\u003e\u003c\/b\u003e\u003c\/strong\u003eWe processes orders between Monday and Friday. Orders will be processed within 7 business days of ordering and shipped out the next day after the processing day. All orders are shipped with tracking number so you can track it every step of the way!\u003c\/p\u003e\n\u003cp\u003e\u003cimg src=\"https:\/\/cdn.shopify.com\/s\/files\/1\/0237\/6233\/7856\/files\/33333333333f_large.png?v=1560312435\" alt=\"\"\u003e\u003c\/p\u003e\n\u003ch1\u003e\u003cstrong\u003eOUR GUARANTEE\u003c\/strong\u003e\u003c\/h1\u003e\n\u003cp\u003e\u003cspan\u003e📦 \u003cstrong\u003eInsured Worldwide Shipping: \u003c\/strong\u003eEach order includes real-time tracking details and insurance coverage in the unlikely event that a package gets lost or stolen in transit.\u003c\/span\u003e\u003c\/p\u003e\n\u003cp\u003e\u003cspan\u003e💰 \u003cstrong\u003eMoney Back Guarantee: \u003c\/strong\u003eIf your items arrive damaged or becomes defective within 30 days of \u003cem\u003enormal \u003c\/em\u003eusage, we will gladly issue out a replacement or refund.\u003c\/span\u003e\u003c\/p\u003e\n\u003cp\u003e\u003cspan\u003e✉️ \u003cstrong\u003e24\/7 Customer Support: \u003c\/strong\u003eWe have a team of live reps ready to help and answer any questions you have within a 24 hour time frame, 7 days a week.\u003c\/span\u003e\u003c\/p\u003e\n\u003cp\u003e\u003cspan\u003e🔒 \u003cstrong\u003eSafe \u0026amp; Secure Checkouts: \u003c\/strong\u003eWe use state-of-the-art SSL Secure encryption to keep your personal and financial information 100% protected.\u003c\/span\u003e\u003c\/p\u003e\n\u003cp\u003e\u003cspan\u003e\u003cstrong\u003eClick the \"Add to Cart\" button now! \u003cbr\u003eLimited Quantity - Will sell out fast!\u003c\/strong\u003e\u003c\/span\u003e\u003c\/p\u003e\n\u003cp\u003e\u003cspan\u003e\u003cstrong\u003e\u003cimg alt=\"\" src=\"https:\/\/cdn.shopify.com\/s\/files\/1\/0075\/7261\/9323\/files\/LIMITED_STOCk_large.gif?v=1534836902\"\u003e\u003c\/strong\u003e\u003c\/span\u003e\u003c\/p\u003e\n\u003c\/div\u003e\n\u003c\/div\u003e\n\u003c\/div\u003e\n\u003c\/div\u003e\n\u003c\/div\u003e\n\u003c\/div\u003e\n\u003c\/div\u003e\n\u003c\/div\u003e","published_at":"2019-10-01T07:13:18+08:00","created_at":"2019-07-04T19:06:39+08:00","vendor":"Popular Buy Online","type":"","tags":["Automobiles \u0026 Motorcycles","Interior Accessories","Recommend For U","Stowing Tidying"],"price":2808,"price_min":2808,"price_max":2808,"available":true,"price_varies":false,"compare_at_price":3900,"compare_at_price_min":3900,"compare_at_price_max":3900,"compare_at_price_varies":false,"variants":[{"id":16882182029358,"title":"Default Title","option1":"Default Title","option2":null,"option3":null,"sku":"ZJZ4064601","requires_shipping":true,"taxable":true,"featured_image":{"id":6885674188846,"product_id":1872501276718,"position":1,"created_at":"2019-07-04T19:06:39+08:00","updated_at":"2020-02-04T10:07:58+08:00","alt":null,"width":1000,"height":1000,"src":"https:\/\/cdn.shopify.com\/s\/files\/1\/0040\/3374\/0846\/products\/61spHcaQ24L._SL1000_spx.jpg?v=1580782078","variant_ids":[16882182029358]},"available":true,"name":"New Universal Rotatable Car Phone Clip Holder","public_title":null,"options":["Default Title"],"price":2808,"weight":0,"compare_at_price":3900,"inventory_management":null,"barcode":"","featured_media":{"alt":null,"id":2250517905454,"position":1,"preview_image":{"aspect_ratio":1.0,"height":1000,"width":1000,"src":"https:\/\/cdn.shopify.com\/s\/files\/1\/0040\/3374\/0846\/products\/61spHcaQ24L._SL1000_spx.jpg?v=1580782078"}}}],"images":["\/\/cdn.shopify.com\/s\/files\/1\/0040\/3374\/0846\/products\/61spHcaQ24L._SL1000_spx.jpg?v=1580782078","\/\/cdn.shopify.com\/s\/files\/1\/0040\/3374\/0846\/products\/CarPhoneClipHolder_2_grande_600x_2x_207246e5-3c6e-4616-ad09-73795bd1c360.png?v=1572131664","\/\/cdn.shopify.com\/s\/files\/1\/0040\/3374\/0846\/products\/CarPhoneClipHolder_5_grande_600x_2x_2000x_0868650b-c6f8-43c2-9055-8c285c416e85.png?v=1580781960","\/\/cdn.shopify.com\/s\/files\/1\/0040\/3374\/0846\/products\/clip2im-_1.jpg?v=1580781959"],"featured_image":"\/\/cdn.shopify.com\/s\/files\/1\/0040\/3374\/0846\/products\/61spHcaQ24L._SL1000_spx.jpg?v=1580782078","options":["Title"],"media":[{"alt":null,"id":2250517905454,"position":1,"preview_image":{"aspect_ratio":1.0,"height":1000,"width":1000,"src":"https:\/\/cdn.shopify.com\/s\/files\/1\/0040\/3374\/0846\/products\/61spHcaQ24L._SL1000_spx.jpg?v=1580782078"},"aspect_ratio":1.0,"height":1000,"media_type":"image","src":"https:\/\/cdn.shopify.com\/s\/files\/1\/0040\/3374\/0846\/products\/61spHcaQ24L._SL1000_spx.jpg?v=1580782078","width":1000},{"alt":null,"id":2250517938222,"position":2,"preview_image":{"aspect_ratio":1.0,"height":600,"width":600,"src":"https:\/\/cdn.shopify.com\/s\/files\/1\/0040\/3374\/0846\/products\/CarPhoneClipHolder_2_grande_600x_2x_207246e5-3c6e-4616-ad09-73795bd1c360.png?v=1569395089"},"aspect_ratio":1.0,"height":600,"media_type":"image","src":"https:\/\/cdn.shopify.com\/s\/files\/1\/0040\/3374\/0846\/products\/CarPhoneClipHolder_2_grande_600x_2x_207246e5-3c6e-4616-ad09-73795bd1c360.png?v=1569395089","width":600},{"alt":null,"id":2250517970990,"position":3,"preview_image":{"aspect_ratio":1.0,"height":600,"width":600,"src":"https:\/\/cdn.shopify.com\/s\/files\/1\/0040\/3374\/0846\/products\/CarPhoneClipHolder_5_grande_600x_2x_2000x_0868650b-c6f8-43c2-9055-8c285c416e85.png?v=1580781960"},"aspect_ratio":1.0,"height":600,"media_type":"image","src":"https:\/\/cdn.shopify.com\/s\/files\/1\/0040\/3374\/0846\/products\/CarPhoneClipHolder_5_grande_600x_2x_2000x_0868650b-c6f8-43c2-9055-8c285c416e85.png?v=1580781960","width":600},{"alt":null,"id":2250518003758,"position":4,"preview_image":{"aspect_ratio":1.0,"height":800,"width":800,"src":"https:\/\/cdn.shopify.com\/s\/files\/1\/0040\/3374\/0846\/products\/clip2im-_1.jpg?v=1580781959"},"aspect_ratio":1.0,"height":800,"media_type":"image","src":"https:\/\/cdn.shopify.com\/s\/files\/1\/0040\/3374\/0846\/products\/clip2im-_1.jpg?v=1580781959","width":800}],"content":"\u003cdiv data-de-type=\"headline\" data-de-editing=\"false\" data-title=\"sub-headline\" data-ce=\"true\" data-trigger=\"none\" data-animate=\"fade\" data-delay=\"500\" data-gramm=\"false\" aria-disabled=\"false\" data-google-font=\"Ubuntu\"\u003e\n\u003cdiv data-bold=\"inherit\" data-gramm=\"false\" contenteditable=\"false\"\u003e\u003cb\u003eThis Car Phone Holder Ensure SAFEST Driving!\u003c\/b\u003e\u003c\/div\u003e\n\u003c\/div\u003e\n\u003cdiv data-de-type=\"img\" data-de-editing=\"false\" data-title=\"image\" data-ce=\"false\" data-trigger=\"none\" data-animate=\"fade\" data-delay=\"500\" aria-disabled=\"false\"\u003e\u003cimg src=\"https:\/\/media.giphy.com\/media\/gL9JfToMfIf5urmoVy\/giphy.gif\" alt=\"\" width=\"400\"\u003e\u003c\/div\u003e\n\u003cdiv data-de-type=\"headline\" data-de-editing=\"false\" data-title=\"Paragraph\" data-ce=\"true\" data-trigger=\"none\" data-animate=\"fade\" data-delay=\"500\" data-google-font=\"Open+Sans\" aria-disabled=\"false\"\u003e\n\u003cdiv data-bold=\"inherit\" data-gramm=\"false\" contenteditable=\"false\"\u003eEnjoy driving, using GPS, listening to calls \/ music without looking away from front viewpoints with our award-winning product.\u003c\/div\u003e\n\u003c\/div\u003e\n\u003cdiv data-de-type=\"img\" data-de-editing=\"false\" data-title=\"image\" data-ce=\"false\" data-trigger=\"none\" data-animate=\"fade\" data-delay=\"500\" aria-disabled=\"false\"\u003e\u003cimg src=\"https:\/\/secure.viodoki.net\/hosted\/images\/57\/b5deea0bab4916b7290bf933e8003e\/5-stars.png\" alt=\"\" width=\"\" height=\"150\"\u003e\u003c\/div\u003e\n\u003cdiv data-de-type=\"img\" data-de-editing=\"false\" data-title=\"image\" data-ce=\"false\" data-trigger=\"none\" data-animate=\"fade\" data-delay=\"500\" aria-disabled=\"false\"\u003e\n\u003cdiv data-col=\"left\" data-trigger=\"none\" data-animate=\"fade\" data-delay=\"500\" data-title=\"1st column\"\u003e\n\u003cdiv\u003e\n\u003cdiv data-de-type=\"headline\" data-de-editing=\"false\" data-title=\"Paragraph\" data-ce=\"true\" data-trigger=\"none\" data-animate=\"fade\" data-delay=\"500\" data-google-font=\"Open+Sans\" aria-disabled=\"false\"\u003e\n\u003cdiv data-bold=\"inherit\" data-gramm=\"false\" contenteditable=\"false\"\u003e✅ Ensures Clear Front Driving View\n\u003cdiv\u003e✅ Adjustable Viewing Angle\u003c\/div\u003e\n\u003cdiv\u003e✅Universal Size \u0026amp; Easy to Install\u003c\/div\u003e\n\u003c\/div\u003e\n\u003c\/div\u003e\n\u003c\/div\u003e\n\u003c\/div\u003e\n\u003cdiv data-col=\"right\" data-trigger=\"none\" data-animate=\"fade\" data-delay=\"500\" data-title=\"2nd column\"\u003e\n\u003cdiv\u003e\n\u003cdiv data-de-type=\"img\" data-de-editing=\"false\" data-title=\"image\" data-ce=\"false\" data-trigger=\"none\" data-animate=\"fade\" data-delay=\"500\" aria-disabled=\"false\"\u003e\n\u003cdiv data-de-type=\"img\" data-de-editing=\"false\" data-title=\"image\" data-ce=\"false\" data-trigger=\"none\" data-animate=\"fade\" data-delay=\"500\" aria-disabled=\"false\"\u003e\u003c\/div\u003e\n\u003cdiv data-de-type=\"img\" data-de-editing=\"false\" data-title=\"image\" data-ce=\"false\" data-trigger=\"none\" data-animate=\"fade\" data-delay=\"500\" aria-disabled=\"false\"\u003e\u003cimg src=\"https:\/\/secure.viodoki.net\/hosted\/images\/1a\/691ff5d54d4f1a9de0f99e1175bf1c\/track.gif\" alt=\"\"\u003e\u003c\/div\u003e\n\u003cdiv data-de-type=\"headline\" data-de-editing=\"false\" data-title=\"sub-headline\" data-ce=\"true\" data-trigger=\"none\" data-animate=\"fade\" data-delay=\"500\" data-gramm=\"false\" aria-disabled=\"false\"\u003e\n\u003cdiv data-bold=\"inherit\" data-gramm=\"false\" contenteditable=\"false\"\u003e\u003cb\u003e\u003ci\u003eExcellent View Position and Safe Driving\u003c\/i\u003e\u003c\/b\u003e\u003c\/div\u003e\n\u003c\/div\u003e\n\u003cdiv data-de-type=\"headline\" data-de-editing=\"false\" data-title=\"sub-headline\" data-ce=\"true\" data-trigger=\"none\" data-animate=\"fade\" data-delay=\"500\" data-gramm=\"false\" aria-disabled=\"false\"\u003e\n\u003cdiv data-bold=\"inherit\" data-gramm=\"false\" contenteditable=\"false\"\u003e\n\u003cdiv\u003e\u003ci\u003eClips to the dashboard and works as well as the HUD system to keep your eyes in line with the road without obscuring driving view.\u003c\/i\u003e\u003c\/div\u003e\n\u003c\/div\u003e\n\u003cp\u003e \u003c\/p\u003e\n\u003cdiv data-de-type=\"img\" data-de-editing=\"false\" data-title=\"image\" data-ce=\"false\" data-trigger=\"none\" data-animate=\"fade\" data-delay=\"500\" aria-disabled=\"false\"\u003e\u003cimg src=\"https:\/\/secure.viodoki.net\/hosted\/images\/f2\/a6925b0c9f40798009552457ec8a31\/locate-1.gif\" alt=\"\"\u003e\u003c\/div\u003e\n\u003cdiv data-de-type=\"headline\" data-de-editing=\"false\" data-title=\"sub-headline\" data-ce=\"true\" data-trigger=\"none\" data-animate=\"fade\" data-delay=\"500\" data-gramm=\"false\" aria-disabled=\"false\"\u003e\n\u003cdiv data-bold=\"inherit\" data-gramm=\"false\" contenteditable=\"false\"\u003e\u003cb\u003e\u003ci\u003eAdjustable Viewing Angle\u003c\/i\u003e\u003c\/b\u003e\u003c\/div\u003e\n\u003c\/div\u003e\n\u003cdiv data-de-type=\"headline\" data-de-editing=\"false\" data-title=\"sub-headline\" data-ce=\"true\" data-trigger=\"none\" data-animate=\"fade\" data-delay=\"500\" data-gramm=\"false\" aria-disabled=\"false\"\u003e\n\u003cp\u003e \u003c\/p\u003e\n\u003cdiv data-bold=\"inherit\" data-gramm=\"false\" contenteditable=\"false\"\u003e\n\u003cdiv\u003e\u003c\/div\u003e\n\u003ci\u003eClip the car smartphones holder on the dashboard and adjust the angle up to 120 degree.\u003c\/i\u003e\n\u003c\/div\u003e\n\u003cdiv data-de-type=\"img\" data-de-editing=\"false\" data-title=\"image\" data-ce=\"false\" data-trigger=\"none\" data-animate=\"fade\" data-delay=\"500\" aria-disabled=\"false\"\u003e\u003cimg src=\"https:\/\/secure.viodoki.net\/hosted\/images\/00\/094c79f32345468a304545f06735dc\/control.gif\" alt=\"\"\u003e\u003c\/div\u003e\n\u003cdiv data-de-type=\"headline\" data-de-editing=\"false\" data-title=\"sub-headline\" data-ce=\"true\" data-trigger=\"none\" data-animate=\"fade\" data-delay=\"500\" data-gramm=\"false\" aria-disabled=\"false\"\u003e\n\u003cdiv data-bold=\"inherit\" data-gramm=\"false\" contenteditable=\"false\"\u003e\u003cb\u003e\u003ci\u003eRetoStable and Non-slip\u003c\/i\u003e\u003c\/b\u003e\u003c\/div\u003e\n\u003c\/div\u003e\n\u003cdiv data-de-type=\"headline\" data-de-editing=\"false\" data-title=\"sub-headline\" data-ce=\"true\" data-trigger=\"none\" data-animate=\"fade\" data-delay=\"500\" data-gramm=\"false\" aria-disabled=\"false\"\u003e\n\u003cdiv data-bold=\"inherit\" data-gramm=\"false\" contenteditable=\"false\"\u003e\n\u003cdiv\u003e\u003ci\u003e \u003c\/i\u003e\u003c\/div\u003e\n\u003ci\u003eDouble curved base design, protective non-slip silicone with alligator tooth design allows phones being tightly attached to the clip.\u003c\/i\u003e\n\u003c\/div\u003e\n\u003cp\u003e \u003c\/p\u003e\n\u003cdiv data-de-type=\"headline\" data-de-editing=\"false\" data-title=\"sub-headline\" data-ce=\"true\" data-trigger=\"none\" data-animate=\"fade\" data-delay=\"500\" data-gramm=\"false\" aria-disabled=\"false\" data-google-font=\"Ubuntu\"\u003e\n\u003cdiv data-bold=\"inherit\" data-gramm=\"false\" contenteditable=\"false\"\u003e\u003cb\u003eCLIP \u0026amp; GO!\u003c\/b\u003e\u003c\/div\u003e\n\u003c\/div\u003e\n\u003cdiv data-de-type=\"img\" data-de-editing=\"false\" data-title=\"image\" data-ce=\"false\" data-trigger=\"none\" data-animate=\"fade\" data-delay=\"500\" aria-disabled=\"false\"\u003e\u003cimg src=\"https:\/\/secure.viodoki.net\/hosted\/images\/a9\/69c0367db14635ac29c0ba494c6804\/clip2im-_1_.jpg\" alt=\"\" width=\"\"\u003e\u003c\/div\u003e\n\u003cdiv data-de-type=\"headline\" data-de-editing=\"false\" data-title=\"Paragraph\" data-ce=\"true\" data-trigger=\"none\" data-animate=\"fade\" data-delay=\"500\" data-google-font=\"Open+Sans\" aria-disabled=\"false\"\u003e\n\u003cdiv data-bold=\"inherit\" data-gramm=\"false\" contenteditable=\"false\"\u003eIt ensures clear front driving view without obscuring any viewpoint for 100% safe driving\u003c\/div\u003e\n\u003cp\u003e \u003c\/p\u003e\n\u003ch3\u003e\u003cspan\u003e\u003cstrong\u003ePackage Include:\u003c\/strong\u003e\u003cbr\u003e\u003c\/span\u003e\u003c\/h3\u003e\n\u003cul style=\"list-style: none; margin: 0px;\"\u003e\n\u003cli style=\"list-style: none;\"\u003e1 x Rotatable Car Phone Clip Holder\u003c\/li\u003e\n\u003c\/ul\u003e\n\u003ch3\u003e\u003cspan\u003e\u003cb\u003e\u003cstrong\u003e\u003c\/strong\u003e\u003c\/b\u003e\u003c\/span\u003e\u003c\/h3\u003e\n\u003c\/div\u003e\n\u003cdiv data-de-type=\"headline\" data-de-editing=\"false\" data-title=\"Paragraph\" data-ce=\"true\" data-trigger=\"none\" data-animate=\"fade\" data-delay=\"500\" data-google-font=\"Open+Sans\" aria-disabled=\"false\"\u003e\n\u003cp\u003e\u003cstrong\u003e\u003cb\u003e\u003cspan\u003eSHIPPING \u0026amp; DELIVERY\u003c\/span\u003e\u003c\/b\u003e\u003c\/strong\u003e\u003cstrong\u003e\u003cb\u003e\u003cspan\u003e\u003cbr\u003e\u003c\/span\u003e\u003c\/b\u003e\u003c\/strong\u003eWe processes orders between Monday and Friday. Orders will be processed within 7 business days of ordering and shipped out the next day after the processing day. All orders are shipped with tracking number so you can track it every step of the way!\u003c\/p\u003e\n\u003cp\u003e\u003cimg src=\"https:\/\/cdn.shopify.com\/s\/files\/1\/0237\/6233\/7856\/files\/33333333333f_large.png?v=1560312435\" alt=\"\"\u003e\u003c\/p\u003e\n\u003ch1\u003e\u003cstrong\u003eOUR GUARANTEE\u003c\/strong\u003e\u003c\/h1\u003e\n\u003cp\u003e\u003cspan\u003e📦 \u003cstrong\u003eInsured Worldwide Shipping: \u003c\/strong\u003eEach order includes real-time tracking details and insurance coverage in the unlikely event that a package gets lost or stolen in transit.\u003c\/span\u003e\u003c\/p\u003e\n\u003cp\u003e\u003cspan\u003e💰 \u003cstrong\u003eMoney Back Guarantee: \u003c\/strong\u003eIf your items arrive damaged or becomes defective within 30 days of \u003cem\u003enormal \u003c\/em\u003eusage, we will gladly issue out a replacement or refund.\u003c\/span\u003e\u003c\/p\u003e\n\u003cp\u003e\u003cspan\u003e✉️ \u003cstrong\u003e24\/7 Customer Support: \u003c\/strong\u003eWe have a team of live reps ready to help and answer any questions you have within a 24 hour time frame, 7 days a week.\u003c\/span\u003e\u003c\/p\u003e\n\u003cp\u003e\u003cspan\u003e🔒 \u003cstrong\u003eSafe \u0026amp; Secure Checkouts: \u003c\/strong\u003eWe use state-of-the-art SSL Secure encryption to keep your personal and financial information 100% protected.\u003c\/span\u003e\u003c\/p\u003e\n\u003cp\u003e\u003cspan\u003e\u003cstrong\u003eClick the \"Add to Cart\" button now! \u003cbr\u003eLimited Quantity - Will sell out fast!\u003c\/strong\u003e\u003c\/span\u003e\u003c\/p\u003e\n\u003cp\u003e\u003cspan\u003e\u003cstrong\u003e\u003cimg alt=\"\" src=\"https:\/\/cdn.shopify.com\/s\/files\/1\/0075\/7261\/9323\/files\/LIMITED_STOCk_large.gif?v=1534836902\"\u003e\u003c\/strong\u003e\u003c\/span\u003e\u003c\/p\u003e\n\u003c\/div\u003e\n\u003c\/div\u003e\n\u003c\/div\u003e\n\u003c\/div\u003e\n\u003c\/div\u003e\n\u003c\/div\u003e\n\u003c\/div\u003e\n\u003c\/div\u003e"}
New Universal Rotatable Car Phone Clip Holder
Product Description
This Car Phone Holder Ensure SAFEST Driving!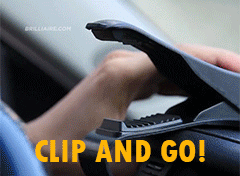 Enjoy driving, using GPS, listening to calls / music without looking away from front viewpoints with our award-winning product.
✅ Ensures Clear Front Driving View
✅ Adjustable Viewing Angle
✅Universal Size & Easy to Install
Excellent View Position and Safe Driving
Clips to the dashboard and works as well as the HUD system to keep your eyes in line with the road without obscuring driving view.
Clip the car smartphones holder on the dashboard and adjust the angle up to 120 degree.
Double curved base design, protective non-slip silicone with alligator tooth design allows phones being tightly attached to the clip.
It ensures clear front driving view without obscuring any viewpoint for 100% safe driving
Package Include:

1 x Rotatable Car Phone Clip Holder
SHIPPING & DELIVERY
We processes orders between Monday and Friday. Orders will be processed within 7 business days of ordering and shipped out the next day after the processing day. All orders are shipped with tracking number so you can track it every step of the way!
OUR GUARANTEE
📦 Insured Worldwide Shipping: Each order includes real-time tracking details and insurance coverage in the unlikely event that a package gets lost or stolen in transit.
💰 Money Back Guarantee: If your items arrive damaged or becomes defective within 30 days of normal usage, we will gladly issue out a replacement or refund.
✉️ 24/7 Customer Support: We have a team of live reps ready to help and answer any questions you have within a 24 hour time frame, 7 days a week.
🔒 Safe & Secure Checkouts: We use state-of-the-art SSL Secure encryption to keep your personal and financial information 100% protected.
Click the "Add to Cart" button now! 
Limited Quantity - Will sell out fast!