🎁NOSE HAIR TRIMMER🎁
Safe, Environmentally friendly, Portable, Practical
Eww! Long nose hairs downgrade your appearance! The Nose Hair Trimmer is compact and small, allowing you to bring it anywhere and anytime without using batteries!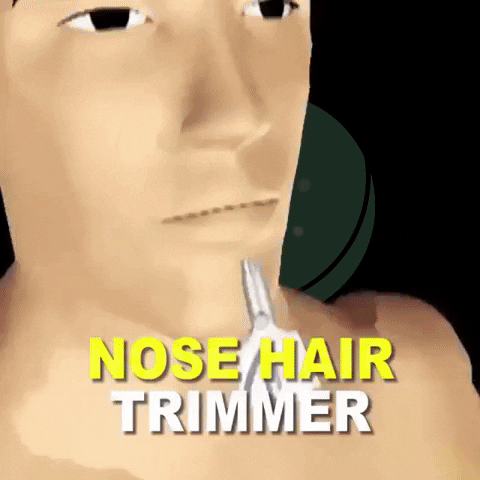 Just squeeze the handles of this innovative tool to rotate the ultra sharp interior blades. As they turn, they cut unsightly hairs without pulling it. The sharp, stainless steel cutting blades never come in contact with skin. No more tears or cringing in expectation of pinching.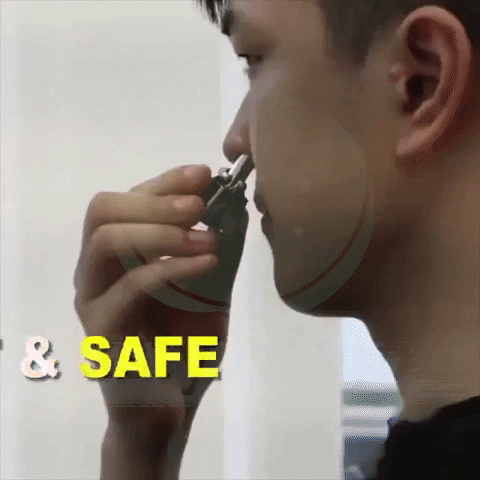 FEATURES:
PORTABLE - compact and light, easy to transport and store, can be used anytime and anywhere. Mechanical design, manual operation, sure, you can control the force and direction for your nose to get accurate results.
EFFICIENT AND SAFE - The blades are at a certain distance from the skin. It is made of precision rotary cutters so it won't pull your hair, and when you use it you'll feel pain free.
EASY TO USE - Does not require batteries. Simply press lightly on the nose trimmer to trim the nose hair. Safe, painless, without noise, save more energy and protect our environment.
PREMIUM MATERIAL - Made of high quality brushed stainless steel. It is very durable. Remove nasal hair with ease.

EASY TO CLEAN - You can clean it with a small brush provided or wash it directly under water.
SPECIFICATIONS:
Color: golden, silver, matte silver
Size: 4.5 x 3 x 0.65 cm
Material: high quality stainless steel
Weight: 0.03 KG
PACKAGE INCLUDED:
Nose Hair Trimmer
🎁NOSE HAIR TRIMMER🎁Safe, Environmentally friendly, Portable, PracticalEww! Long nose hairs downgrade your appearance! The Nose…
Description

🎁NOSE HAIR TRIMMER🎁

Safe, Environmentally friendly, Portable, Practical

Eww! Long nose hairs downgrade your appearance! The Nose Hair Trimmer is compact and small, allowing you to bring it anywhere and anytime without using batteries! 

Just squeeze the handles of this innovative tool to rotate the ultra sharp interior blades. As they turn, they cut unsightly hairs without pulling it. The sharp, stainless steel cutting blades never come in contact with skin. No more tears or cringing in expectation of pinching. 

FEATURES:

PORTABLE - compact and light, easy to transport and store, can be used anytime and anywhere. Mechanical design, manual operation, sure, you can control the force and direction for your nose to get accurate results.

EFFICIENT AND SAFE - The blades are at a certain distance from the skin. It is made of precision rotary cutters so it won't pull your hair, and when you use it you'll feel pain free.

EASY TO USE - Does not require batteries. Simply press lightly on the nose trimmer to trim the nose hair. Safe, painless, without noise, save more energy and protect our environment.

PREMIUM MATERIAL - Made of high quality brushed stainless steel. It is very durable. Remove nasal hair with ease.

EASY TO CLEAN - You can clean it with a small brush provided or wash it directly under water.

SPECIFICATIONS:

Color: golden, silver, matte silver
Size: 4.5 x 3 x 0.65 cm
Material: high quality stainless steel
Weight: 0.03 KG

PACKAGE INCLUDED: