{"id":4116880261166,"title":"Optical Image Drawing Board - Buy 2 Free Shipping","handle":"optical-image-drawing-board-buy-2-free-shipping","description":"\u003cdiv\u003e\u003cimg src=\"https:\/\/cdn.shopify.com\/s\/files\/1\/2587\/9754\/files\/Guaranteed_SAFE_large_fa64c14b-d9e4-4790-80e2-6c257b67f7fc_large.png?v=1513856560\" alt=\"\" style=\"display: block; margin-left: auto; margin-right: auto;\"\u003e\u003c\/div\u003e\n\u003cdiv\u003e\n\u003cdiv style=\"text-align: center;\"\u003e\u003cspan\u003e\u003cstrong\u003e🔥\u003cspan style=\"color: #d83d3d;\"\u003eSale Ends Soon\u003c\/span\u003e 🔥\u003c\/strong\u003e\u003c\/span\u003e\u003c\/div\u003e\n\u003cdiv style=\"text-align: center;\"\u003e\u003cspan\u003e\u003cstrong\u003eLIMITED SALE: ONCE WE REACH 200 UNIT SALES, WE WILL BE INCREASING THE PRICE BACK UP TO\u003cspan style=\"color: #d43434;\"\u003e $39.99\u003c\/span\u003e!\u003c\/strong\u003e\u003c\/span\u003e\u003c\/div\u003e\n\u003c\/div\u003e\n\u003cp\u003e\u003cspan\u003e\u003cimg src=\"https:\/\/cdn.shopify.com\/s\/files\/1\/0263\/1771\/7552\/files\/GIF_1f93d852-3a63-42ad-8055-f1a2d21ce5d8_480x480.gif?v=1568633333\" alt=\"\" style=\"display: block; margin-left: auto; margin-right: auto;\"\u003e\u003c\/span\u003e\u003c\/p\u003e\n\u003cp\u003e\u003cspan\u003e\u003cstrong\u003eBring images from your device onto paper\u003c\/strong\u003e! Simply project a digital image to a drawing, painting or any other medium using our Optical image drawing board!\u003c\/span\u003e\u003c\/p\u003e\n\u003ch2\u003eExpress Yourself\u003c\/h2\u003e\n\u003cul\u003e\n\u003cli\u003eBy using\u003cspan\u003e \u003c\/span\u003e\u003cstrong\u003eSimple Sketch™, \u003c\/strong\u003eyou are in \u003cstrong\u003efull control \u003c\/strong\u003eof what you draw, how you draw, and when you draw it\u003c\/li\u003e\n\u003cli\u003eArt \u003cem\u003e\u003c\/em\u003e\u003cem\u003eis\u003c\/em\u003e\u003cspan\u003e \u003c\/span\u003eand\u003cspan\u003e \u003c\/span\u003e\u003cem\u003eshould be\u003c\/em\u003e a way to showcase your creativity through different artworks and designs\u003c\/li\u003e\n\u003cli\u003e\n\u003cstrong\u003eSimple Sketch™ \u003c\/strong\u003eallows you to truly express your passions and desires, as you are given the opportunity to draw anything and everything you want\u003c\/li\u003e\n\u003c\/ul\u003e\n\u003cp\u003e\u003cimg class=\"product-single__photo product-single__photo-11522589556800 lazyautosizes lazyloaded\" src=\"https:\/\/cdn.shopify.com\/s\/files\/1\/0046\/9041\/1584\/products\/993ac6743ffaa40a3afd9f25393da2b4_300x300.jpg?v=1559034495\" data-widths=\"[180, 360, 590, 720, 900, 1080, 1296, 1512, 1728, 2048]\" data-aspectratio=\"1.0\" data-sizes=\"auto\" data-image-id=\"11522589556800\" alt=\"Simple Sketch™ Drawing Board\" data-srcset=\"\/\/cdn.shopify.com\/s\/files\/1\/0046\/9041\/1584\/products\/993ac6743ffaa40a3afd9f25393da2b4_180x.jpg?v=1559034495 180w, \/\/cdn.shopify.com\/s\/files\/1\/0046\/9041\/1584\/products\/993ac6743ffaa40a3afd9f25393da2b4_360x.jpg?v=1559034495 360w, \/\/cdn.shopify.com\/s\/files\/1\/0046\/9041\/1584\/products\/993ac6743ffaa40a3afd9f25393da2b4_590x.jpg?v=1559034495 590w, \/\/cdn.shopify.com\/s\/files\/1\/0046\/9041\/1584\/products\/993ac6743ffaa40a3afd9f25393da2b4_720x.jpg?v=1559034495 720w, \/\/cdn.shopify.com\/s\/files\/1\/0046\/9041\/1584\/products\/993ac6743ffaa40a3afd9f25393da2b4_900x.jpg?v=1559034495 900w, \/\/cdn.shopify.com\/s\/files\/1\/0046\/9041\/1584\/products\/993ac6743ffaa40a3afd9f25393da2b4_1080x.jpg?v=1559034495 1080w, \/\/cdn.shopify.com\/s\/files\/1\/0046\/9041\/1584\/products\/993ac6743ffaa40a3afd9f25393da2b4_1296x.jpg?v=1559034495 1296w, \/\/cdn.shopify.com\/s\/files\/1\/0046\/9041\/1584\/products\/993ac6743ffaa40a3afd9f25393da2b4_1512x.jpg?v=1559034495 1512w, \/\/cdn.shopify.com\/s\/files\/1\/0046\/9041\/1584\/products\/993ac6743ffaa40a3afd9f25393da2b4_1728x.jpg?v=1559034495 1728w, \/\/cdn.shopify.com\/s\/files\/1\/0046\/9041\/1584\/products\/993ac6743ffaa40a3afd9f25393da2b4_2048x.jpg?v=1559034495 2048w\" sizes=\"565px\" srcset=\"\/\/cdn.shopify.com\/s\/files\/1\/0046\/9041\/1584\/products\/993ac6743ffaa40a3afd9f25393da2b4_180x.jpg?v=1559034495 180w, \/\/cdn.shopify.com\/s\/files\/1\/0046\/9041\/1584\/products\/993ac6743ffaa40a3afd9f25393da2b4_360x.jpg?v=1559034495 360w, \/\/cdn.shopify.com\/s\/files\/1\/0046\/9041\/1584\/products\/993ac6743ffaa40a3afd9f25393da2b4_590x.jpg?v=1559034495 590w, \/\/cdn.shopify.com\/s\/files\/1\/0046\/9041\/1584\/products\/993ac6743ffaa40a3afd9f25393da2b4_720x.jpg?v=1559034495 720w, \/\/cdn.shopify.com\/s\/files\/1\/0046\/9041\/1584\/products\/993ac6743ffaa40a3afd9f25393da2b4_900x.jpg?v=1559034495 900w, \/\/cdn.shopify.com\/s\/files\/1\/0046\/9041\/1584\/products\/993ac6743ffaa40a3afd9f25393da2b4_1080x.jpg?v=1559034495 1080w, \/\/cdn.shopify.com\/s\/files\/1\/0046\/9041\/1584\/products\/993ac6743ffaa40a3afd9f25393da2b4_1296x.jpg?v=1559034495 1296w, \/\/cdn.shopify.com\/s\/files\/1\/0046\/9041\/1584\/products\/993ac6743ffaa40a3afd9f25393da2b4_1512x.jpg?v=1559034495 1512w, \/\/cdn.shopify.com\/s\/files\/1\/0046\/9041\/1584\/products\/993ac6743ffaa40a3afd9f25393da2b4_1728x.jpg?v=1559034495 1728w, \/\/cdn.shopify.com\/s\/files\/1\/0046\/9041\/1584\/products\/993ac6743ffaa40a3afd9f25393da2b4_2048x.jpg?v=1559034495 2048w\" style=\"display: block; margin-left: auto; margin-right: auto;\"\u003e\u003c\/p\u003e\n\u003ch2\u003eDesigned for Everyone \u003c\/h2\u003e\n\u003cul\u003e\n\u003cli\u003eArt is an important aspect in developing creative minds, and should be easily accessible to everyone\u003c\/li\u003e\n\u003cli\u003eDue to the simplistic design of Simple S\u003cstrong\u003eketch\u003c\/strong\u003e, both kids and adults can use it with ease.\u003c\/li\u003e\n\u003c\/ul\u003e\n\u003cp\u003e\u003cimg src=\"https:\/\/cdn.shopify.com\/s\/files\/1\/0263\/1771\/7552\/files\/56C592AC-5CDB-4954-B221-E1CCDF18F1A2_480x480.png?v=1568633811\" alt=\"\" style=\"display: block; margin-left: auto; margin-right: auto;\"\u003e\u003c\/p\u003e\n\u003ch2\u003eMany Health Benefits\u003c\/h2\u003e\n\u003cul\u003e\n\u003cli\u003eSketching is commonly associated with improved creativity and mental focus\u003c\/li\u003e\n\u003cli\u003eAdditionally, drawing has been associated with decreasing depression and reducing anxiety\u003c\/li\u003e\n\u003cli\u003eThe Simple Sketch\u003cspan\u003e Drawing Board allows you to genuinely express yourself, as you are able to choose and draw any image in the world\u003c\/span\u003e\n\u003c\/li\u003e\n\u003c\/ul\u003e\n\u003cp\u003e\u003cimg src=\"https:\/\/cdn.shopify.com\/s\/files\/1\/0046\/9041\/1584\/files\/painting-and-drawing-improves-brain_large.jpg?v=1559120217\" alt=\"\" style=\"display: block; margin-left: auto; margin-right: auto;\"\u003e\u003c\/p\u003e\n\u003ch2\u003e\u003c\/h2\u003e\n\u003ch2\u003eHow do I use it?\u003c\/h2\u003e\n\u003col\u003e\n\u003cli\u003eInsert your phone to the top of the holding rack.\u003c\/li\u003e\n\u003cli\u003ePlace the mirror below in the given indent. \u003c\/li\u003e\n\u003cli\u003eChoose an image you'd like to draw on your phone\u003c\/li\u003e\n\u003cli\u003eInsert paper or another material below the mirror, and start tracing\u003c\/li\u003e\n\u003c\/ol\u003e\n\u003cp\u003e\u003cimg src=\"https:\/\/media.giphy.com\/media\/bqplG0MAVUZlnO7z3V\/giphy.gif\" alt=\"Animated GIF\" style=\"display: block; margin-left: auto; margin-right: auto;\"\u003e\u003c\/p\u003e\n\u003cdiv\u003e\u003c\/div\u003e\n\u003cul\u003e\u003c\/ul\u003e\n\u003cdiv class=\"product-single__photo--flex-wrapper\"\u003e\n\u003cdiv class=\"product-single__photo--flex\"\u003e\n\u003cdiv id=\"ProductImageWrapper-11522589556800\" class=\"product-single__photo--container\"\u003e\n\u003cdiv class=\"product-single__photo-wrapper\"\u003e\u003c\/div\u003e\n\u003c\/div\u003e\n\u003c\/div\u003e\n\u003c\/div\u003e\n\u003cdiv class=\"product-single__photo--flex-wrapper\"\u003e\n\u003cdiv class=\"product-single__photo--flex\"\u003e\n\u003cdiv id=\"ProductImageWrapper-11522589589568\" class=\"product-single__photo--container\"\u003e\n\u003cdiv class=\"product-single__photo-wrapper\"\u003e\u003c\/div\u003e\n\u003c\/div\u003e\n\u003c\/div\u003e\n\u003c\/div\u003e\n\u003cdiv class=\"product-single__photo--flex-wrapper\"\u003e\n\u003cdiv class=\"product-single__photo--flex\"\u003e\n\u003cdiv id=\"ProductImageWrapper-11522589491264\" class=\"product-single__photo--container\"\u003e\n\u003cdiv class=\"product-single__photo-wrapper\"\u003e\n\u003cp\u003e\u003cstrong\u003e\u003cb\u003e\u003cspan\u003eSHIPPING \u0026amp; DELIVERY\u003c\/span\u003e\u003c\/b\u003e\u003c\/strong\u003e\u003cstrong\u003e\u003cb\u003e\u003cspan\u003e\u003cbr\u003e\u003c\/span\u003e\u003c\/b\u003e\u003c\/strong\u003eWe processes orders between Monday and Friday. Orders will be processed within 7 business days of ordering and shipped out the next day after the processing day. All orders are shipped with tracking number so you can track it every step of the way!\u003c\/p\u003e\n\u003cp\u003e\u003cimg src=\"https:\/\/cdn.shopify.com\/s\/files\/1\/0237\/6233\/7856\/files\/33333333333f_large.png?v=1560312435\" alt=\"\"\u003e\u003c\/p\u003e\n\u003ch1\u003e\u003cstrong\u003eOUR GUARANTEE\u003c\/strong\u003e\u003c\/h1\u003e\n\u003cp\u003e\u003cspan\u003e📦 \u003cstrong\u003eInsured Worldwide Shipping: \u003c\/strong\u003eEach order includes real-time tracking details and insurance coverage in the unlikely event that a package gets lost or stolen in transit.\u003c\/span\u003e\u003c\/p\u003e\n\u003cp\u003e\u003cspan\u003e💰 \u003cstrong\u003eMoney Back Guarantee: \u003c\/strong\u003eIf your items arrive damaged or becomes defective within 30 days of \u003cem\u003enormal \u003c\/em\u003eusage, we will gladly issue out a replacement or refund.\u003c\/span\u003e\u003c\/p\u003e\n\u003cp\u003e\u003cspan\u003e✉️ \u003cstrong\u003e24\/7 Customer Support: \u003c\/strong\u003eWe have a team of live reps ready to help and answer any questions you have within a 24 hour time frame, 7 days a week.\u003c\/span\u003e\u003c\/p\u003e\n\u003cp\u003e\u003cspan\u003e🔒 \u003cstrong\u003eSafe \u0026amp; Secure Checkouts: \u003c\/strong\u003eWe use state-of-the-art SSL Secure encryption to keep your personal and financial information 100% protected.\u003c\/span\u003e\u003c\/p\u003e\n\u003cp\u003e\u003cspan\u003e\u003cstrong\u003eClick the \"Add to Cart\" button now! \u003cbr\u003eLimited Quantity - Will sell out fast!\u003c\/strong\u003e\u003c\/span\u003e\u003c\/p\u003e\n\u003cp\u003e\u003cspan\u003e\u003cstrong\u003e\u003cimg alt=\"\" src=\"https:\/\/cdn.shopify.com\/s\/files\/1\/0075\/7261\/9323\/files\/LIMITED_STOCk_large.gif?v=1534836902\"\u003e\u003c\/strong\u003e\u003c\/span\u003e\u003c\/p\u003e\n\u003ch3\u003e\u003cspan\u003e\u003cstrong\u003eFind More Products On Our Website: \u003ca href=\"https:\/\/popularbuyonline.com\/\" title=\"www.popularbuyonline.com\" target=\"_blank\" rel=\"noopener noreferrer\"\u003ewww.popularbuyonline.com\u003c\/a\u003e\u003c\/strong\u003e\u003c\/span\u003e\u003c\/h3\u003e\n\u003c\/div\u003e\n\u003cdiv class=\"product-single__photo-wrapper\"\u003e\n\u003ch4\u003e\u003cspan\u003e\u003c\/span\u003e\u003c\/h4\u003e\n\u003c\/div\u003e\n\u003c\/div\u003e\n\u003c\/div\u003e\n\u003c\/div\u003e\n\u003cdiv class=\"product-single__photo--flex-wrapper\"\u003e\n\u003cdiv class=\"product-single__photo--flex\"\u003e\n\u003cdiv id=\"ProductImageWrapper-11522589524032\" class=\"product-single__photo--container\"\u003e\n\u003cdiv class=\"product-single__photo-wrapper\"\u003e\u003c\/div\u003e\n\u003c\/div\u003e\n\u003c\/div\u003e\n\u003c\/div\u003e","published_at":"2019-09-22T07:43:23+08:00","created_at":"2019-09-21T23:43:26+08:00","vendor":"Popular Buy Online","type":"","tags":["Action \u0026 Toy Figures","Toys \u0026 Hobbies","Toys \u0026 Kids \u0026 Babies"],"price":3599,"price_min":3599,"price_max":4319,"available":true,"price_varies":true,"compare_at_price":3998,"compare_at_price_min":3998,"compare_at_price_max":5998,"compare_at_price_varies":true,"variants":[{"id":30230739091502,"title":"1-Pack","option1":"1-Pack","option2":null,"option3":null,"sku":"DD61706237BAI","requires_shipping":true,"taxable":true,"featured_image":{"id":12756035665966,"product_id":4116880261166,"position":1,"created_at":"2019-09-21T23:43:26+08:00","updated_at":"2020-02-04T09:40:49+08:00","alt":null,"width":471,"height":471,"src":"https:\/\/cdn.shopify.com\/s\/files\/1\/0040\/3374\/0846\/products\/6BCB212A-0E84-4e1d-916A-F05F559CF011.png?v=1580780449","variant_ids":[30230739091502,30230739124270]},"available":true,"name":"Optical Image Drawing Board - Buy 2 Free Shipping - 1-Pack","public_title":"1-Pack","options":["1-Pack"],"price":4319,"weight":0,"compare_at_price":3998,"inventory_management":null,"barcode":null,"featured_media":{"alt":null,"id":763280261166,"position":1,"preview_image":{"aspect_ratio":1.0,"height":471,"width":471,"src":"https:\/\/cdn.shopify.com\/s\/files\/1\/0040\/3374\/0846\/products\/6BCB212A-0E84-4e1d-916A-F05F559CF011.png?v=1580780448"}}},{"id":30230739124270,"title":"2-Pack(Free Shipping)","option1":"2-Pack(Free Shipping)","option2":null,"option3":null,"sku":"DD61706237BAI","requires_shipping":true,"taxable":true,"featured_image":{"id":12756035665966,"product_id":4116880261166,"position":1,"created_at":"2019-09-21T23:43:26+08:00","updated_at":"2020-02-04T09:40:49+08:00","alt":null,"width":471,"height":471,"src":"https:\/\/cdn.shopify.com\/s\/files\/1\/0040\/3374\/0846\/products\/6BCB212A-0E84-4e1d-916A-F05F559CF011.png?v=1580780449","variant_ids":[30230739091502,30230739124270]},"available":true,"name":"Optical Image Drawing Board - Buy 2 Free Shipping - 2-Pack(Free Shipping)","public_title":"2-Pack(Free Shipping)","options":["2-Pack(Free Shipping)"],"price":3599,"weight":0,"compare_at_price":5998,"inventory_management":null,"barcode":"","featured_media":{"alt":null,"id":763280261166,"position":1,"preview_image":{"aspect_ratio":1.0,"height":471,"width":471,"src":"https:\/\/cdn.shopify.com\/s\/files\/1\/0040\/3374\/0846\/products\/6BCB212A-0E84-4e1d-916A-F05F559CF011.png?v=1580780448"}}}],"images":["\/\/cdn.shopify.com\/s\/files\/1\/0040\/3374\/0846\/products\/6BCB212A-0E84-4e1d-916A-F05F559CF011.png?v=1580780449","\/\/cdn.shopify.com\/s\/files\/1\/0040\/3374\/0846\/products\/44E2F814-BF1B-4f6f-92E6-3E68DEA2F21D.png?v=1580780449","\/\/cdn.shopify.com\/s\/files\/1\/0040\/3374\/0846\/products\/69271979-9FB1-4437-BB17-5ACA9281A71B.png?v=1580780450","\/\/cdn.shopify.com\/s\/files\/1\/0040\/3374\/0846\/products\/DE34C384-EFA7-4588-AF2B-F7104CA1461B.png?v=1580780399","\/\/cdn.shopify.com\/s\/files\/1\/0040\/3374\/0846\/products\/EC1EF518-9D77-455b-8A31-B37D3001C5B9.png?v=1580780397","\/\/cdn.shopify.com\/s\/files\/1\/0040\/3374\/0846\/products\/F770032B-19A8-44f6-8E66-0270697B2C18.png?v=1580780398","\/\/cdn.shopify.com\/s\/files\/1\/0040\/3374\/0846\/products\/ACB09012-1F9D-4b73-8412-76AB2D26BE89.png?v=1580780333"],"featured_image":"\/\/cdn.shopify.com\/s\/files\/1\/0040\/3374\/0846\/products\/6BCB212A-0E84-4e1d-916A-F05F559CF011.png?v=1580780449","options":["Buy 2 Free Shipping"],"media":[{"alt":null,"id":763280261166,"position":1,"preview_image":{"aspect_ratio":1.0,"height":471,"width":471,"src":"https:\/\/cdn.shopify.com\/s\/files\/1\/0040\/3374\/0846\/products\/6BCB212A-0E84-4e1d-916A-F05F559CF011.png?v=1580780448"},"aspect_ratio":1.0,"height":471,"media_type":"image","src":"https:\/\/cdn.shopify.com\/s\/files\/1\/0040\/3374\/0846\/products\/6BCB212A-0E84-4e1d-916A-F05F559CF011.png?v=1580780448","width":471},{"alt":null,"id":763280293934,"position":2,"preview_image":{"aspect_ratio":0.987,"height":521,"width":514,"src":"https:\/\/cdn.shopify.com\/s\/files\/1\/0040\/3374\/0846\/products\/44E2F814-BF1B-4f6f-92E6-3E68DEA2F21D.png?v=1580780449"},"aspect_ratio":0.987,"height":521,"media_type":"image","src":"https:\/\/cdn.shopify.com\/s\/files\/1\/0040\/3374\/0846\/products\/44E2F814-BF1B-4f6f-92E6-3E68DEA2F21D.png?v=1580780449","width":514},{"alt":null,"id":763280326702,"position":3,"preview_image":{"aspect_ratio":1.065,"height":336,"width":358,"src":"https:\/\/cdn.shopify.com\/s\/files\/1\/0040\/3374\/0846\/products\/69271979-9FB1-4437-BB17-5ACA9281A71B.png?v=1580780449"},"aspect_ratio":1.065,"height":336,"media_type":"image","src":"https:\/\/cdn.shopify.com\/s\/files\/1\/0040\/3374\/0846\/products\/69271979-9FB1-4437-BB17-5ACA9281A71B.png?v=1580780449","width":358},{"alt":null,"id":763280359470,"position":4,"preview_image":{"aspect_ratio":1.015,"height":480,"width":487,"src":"https:\/\/cdn.shopify.com\/s\/files\/1\/0040\/3374\/0846\/products\/DE34C384-EFA7-4588-AF2B-F7104CA1461B.png?v=1580780398"},"aspect_ratio":1.015,"height":480,"media_type":"image","src":"https:\/\/cdn.shopify.com\/s\/files\/1\/0040\/3374\/0846\/products\/DE34C384-EFA7-4588-AF2B-F7104CA1461B.png?v=1580780398","width":487},{"alt":null,"id":763280392238,"position":5,"preview_image":{"aspect_ratio":1.003,"height":331,"width":332,"src":"https:\/\/cdn.shopify.com\/s\/files\/1\/0040\/3374\/0846\/products\/EC1EF518-9D77-455b-8A31-B37D3001C5B9.png?v=1580780397"},"aspect_ratio":1.003,"height":331,"media_type":"image","src":"https:\/\/cdn.shopify.com\/s\/files\/1\/0040\/3374\/0846\/products\/EC1EF518-9D77-455b-8A31-B37D3001C5B9.png?v=1580780397","width":332},{"alt":null,"id":763280425006,"position":6,"preview_image":{"aspect_ratio":1.015,"height":333,"width":338,"src":"https:\/\/cdn.shopify.com\/s\/files\/1\/0040\/3374\/0846\/products\/F770032B-19A8-44f6-8E66-0270697B2C18.png?v=1580780398"},"aspect_ratio":1.015,"height":333,"media_type":"image","src":"https:\/\/cdn.shopify.com\/s\/files\/1\/0040\/3374\/0846\/products\/F770032B-19A8-44f6-8E66-0270697B2C18.png?v=1580780398","width":338},{"alt":null,"id":763280457774,"position":7,"preview_image":{"aspect_ratio":1.227,"height":444,"width":545,"src":"https:\/\/cdn.shopify.com\/s\/files\/1\/0040\/3374\/0846\/products\/ACB09012-1F9D-4b73-8412-76AB2D26BE89.png?v=1580780333"},"aspect_ratio":1.227,"height":444,"media_type":"image","src":"https:\/\/cdn.shopify.com\/s\/files\/1\/0040\/3374\/0846\/products\/ACB09012-1F9D-4b73-8412-76AB2D26BE89.png?v=1580780333","width":545}],"content":"\u003cdiv\u003e\u003cimg src=\"https:\/\/cdn.shopify.com\/s\/files\/1\/2587\/9754\/files\/Guaranteed_SAFE_large_fa64c14b-d9e4-4790-80e2-6c257b67f7fc_large.png?v=1513856560\" alt=\"\" style=\"display: block; margin-left: auto; margin-right: auto;\"\u003e\u003c\/div\u003e\n\u003cdiv\u003e\n\u003cdiv style=\"text-align: center;\"\u003e\u003cspan\u003e\u003cstrong\u003e🔥\u003cspan style=\"color: #d83d3d;\"\u003eSale Ends Soon\u003c\/span\u003e 🔥\u003c\/strong\u003e\u003c\/span\u003e\u003c\/div\u003e\n\u003cdiv style=\"text-align: center;\"\u003e\u003cspan\u003e\u003cstrong\u003eLIMITED SALE: ONCE WE REACH 200 UNIT SALES, WE WILL BE INCREASING THE PRICE BACK UP TO\u003cspan style=\"color: #d43434;\"\u003e $39.99\u003c\/span\u003e!\u003c\/strong\u003e\u003c\/span\u003e\u003c\/div\u003e\n\u003c\/div\u003e\n\u003cp\u003e\u003cspan\u003e\u003cimg src=\"https:\/\/cdn.shopify.com\/s\/files\/1\/0263\/1771\/7552\/files\/GIF_1f93d852-3a63-42ad-8055-f1a2d21ce5d8_480x480.gif?v=1568633333\" alt=\"\" style=\"display: block; margin-left: auto; margin-right: auto;\"\u003e\u003c\/span\u003e\u003c\/p\u003e\n\u003cp\u003e\u003cspan\u003e\u003cstrong\u003eBring images from your device onto paper\u003c\/strong\u003e! Simply project a digital image to a drawing, painting or any other medium using our Optical image drawing board!\u003c\/span\u003e\u003c\/p\u003e\n\u003ch2\u003eExpress Yourself\u003c\/h2\u003e\n\u003cul\u003e\n\u003cli\u003eBy using\u003cspan\u003e \u003c\/span\u003e\u003cstrong\u003eSimple Sketch™, \u003c\/strong\u003eyou are in \u003cstrong\u003efull control \u003c\/strong\u003eof what you draw, how you draw, and when you draw it\u003c\/li\u003e\n\u003cli\u003eArt \u003cem\u003e\u003c\/em\u003e\u003cem\u003eis\u003c\/em\u003e\u003cspan\u003e \u003c\/span\u003eand\u003cspan\u003e \u003c\/span\u003e\u003cem\u003eshould be\u003c\/em\u003e a way to showcase your creativity through different artworks and designs\u003c\/li\u003e\n\u003cli\u003e\n\u003cstrong\u003eSimple Sketch™ \u003c\/strong\u003eallows you to truly express your passions and desires, as you are given the opportunity to draw anything and everything you want\u003c\/li\u003e\n\u003c\/ul\u003e\n\u003cp\u003e\u003cimg class=\"product-single__photo product-single__photo-11522589556800 lazyautosizes lazyloaded\" src=\"https:\/\/cdn.shopify.com\/s\/files\/1\/0046\/9041\/1584\/products\/993ac6743ffaa40a3afd9f25393da2b4_300x300.jpg?v=1559034495\" data-widths=\"[180, 360, 590, 720, 900, 1080, 1296, 1512, 1728, 2048]\" data-aspectratio=\"1.0\" data-sizes=\"auto\" data-image-id=\"11522589556800\" alt=\"Simple Sketch™ Drawing Board\" data-srcset=\"\/\/cdn.shopify.com\/s\/files\/1\/0046\/9041\/1584\/products\/993ac6743ffaa40a3afd9f25393da2b4_180x.jpg?v=1559034495 180w, \/\/cdn.shopify.com\/s\/files\/1\/0046\/9041\/1584\/products\/993ac6743ffaa40a3afd9f25393da2b4_360x.jpg?v=1559034495 360w, \/\/cdn.shopify.com\/s\/files\/1\/0046\/9041\/1584\/products\/993ac6743ffaa40a3afd9f25393da2b4_590x.jpg?v=1559034495 590w, \/\/cdn.shopify.com\/s\/files\/1\/0046\/9041\/1584\/products\/993ac6743ffaa40a3afd9f25393da2b4_720x.jpg?v=1559034495 720w, \/\/cdn.shopify.com\/s\/files\/1\/0046\/9041\/1584\/products\/993ac6743ffaa40a3afd9f25393da2b4_900x.jpg?v=1559034495 900w, \/\/cdn.shopify.com\/s\/files\/1\/0046\/9041\/1584\/products\/993ac6743ffaa40a3afd9f25393da2b4_1080x.jpg?v=1559034495 1080w, \/\/cdn.shopify.com\/s\/files\/1\/0046\/9041\/1584\/products\/993ac6743ffaa40a3afd9f25393da2b4_1296x.jpg?v=1559034495 1296w, \/\/cdn.shopify.com\/s\/files\/1\/0046\/9041\/1584\/products\/993ac6743ffaa40a3afd9f25393da2b4_1512x.jpg?v=1559034495 1512w, \/\/cdn.shopify.com\/s\/files\/1\/0046\/9041\/1584\/products\/993ac6743ffaa40a3afd9f25393da2b4_1728x.jpg?v=1559034495 1728w, \/\/cdn.shopify.com\/s\/files\/1\/0046\/9041\/1584\/products\/993ac6743ffaa40a3afd9f25393da2b4_2048x.jpg?v=1559034495 2048w\" sizes=\"565px\" srcset=\"\/\/cdn.shopify.com\/s\/files\/1\/0046\/9041\/1584\/products\/993ac6743ffaa40a3afd9f25393da2b4_180x.jpg?v=1559034495 180w, \/\/cdn.shopify.com\/s\/files\/1\/0046\/9041\/1584\/products\/993ac6743ffaa40a3afd9f25393da2b4_360x.jpg?v=1559034495 360w, \/\/cdn.shopify.com\/s\/files\/1\/0046\/9041\/1584\/products\/993ac6743ffaa40a3afd9f25393da2b4_590x.jpg?v=1559034495 590w, \/\/cdn.shopify.com\/s\/files\/1\/0046\/9041\/1584\/products\/993ac6743ffaa40a3afd9f25393da2b4_720x.jpg?v=1559034495 720w, \/\/cdn.shopify.com\/s\/files\/1\/0046\/9041\/1584\/products\/993ac6743ffaa40a3afd9f25393da2b4_900x.jpg?v=1559034495 900w, \/\/cdn.shopify.com\/s\/files\/1\/0046\/9041\/1584\/products\/993ac6743ffaa40a3afd9f25393da2b4_1080x.jpg?v=1559034495 1080w, \/\/cdn.shopify.com\/s\/files\/1\/0046\/9041\/1584\/products\/993ac6743ffaa40a3afd9f25393da2b4_1296x.jpg?v=1559034495 1296w, \/\/cdn.shopify.com\/s\/files\/1\/0046\/9041\/1584\/products\/993ac6743ffaa40a3afd9f25393da2b4_1512x.jpg?v=1559034495 1512w, \/\/cdn.shopify.com\/s\/files\/1\/0046\/9041\/1584\/products\/993ac6743ffaa40a3afd9f25393da2b4_1728x.jpg?v=1559034495 1728w, \/\/cdn.shopify.com\/s\/files\/1\/0046\/9041\/1584\/products\/993ac6743ffaa40a3afd9f25393da2b4_2048x.jpg?v=1559034495 2048w\" style=\"display: block; margin-left: auto; margin-right: auto;\"\u003e\u003c\/p\u003e\n\u003ch2\u003eDesigned for Everyone \u003c\/h2\u003e\n\u003cul\u003e\n\u003cli\u003eArt is an important aspect in developing creative minds, and should be easily accessible to everyone\u003c\/li\u003e\n\u003cli\u003eDue to the simplistic design of Simple S\u003cstrong\u003eketch\u003c\/strong\u003e, both kids and adults can use it with ease.\u003c\/li\u003e\n\u003c\/ul\u003e\n\u003cp\u003e\u003cimg src=\"https:\/\/cdn.shopify.com\/s\/files\/1\/0263\/1771\/7552\/files\/56C592AC-5CDB-4954-B221-E1CCDF18F1A2_480x480.png?v=1568633811\" alt=\"\" style=\"display: block; margin-left: auto; margin-right: auto;\"\u003e\u003c\/p\u003e\n\u003ch2\u003eMany Health Benefits\u003c\/h2\u003e\n\u003cul\u003e\n\u003cli\u003eSketching is commonly associated with improved creativity and mental focus\u003c\/li\u003e\n\u003cli\u003eAdditionally, drawing has been associated with decreasing depression and reducing anxiety\u003c\/li\u003e\n\u003cli\u003eThe Simple Sketch\u003cspan\u003e Drawing Board allows you to genuinely express yourself, as you are able to choose and draw any image in the world\u003c\/span\u003e\n\u003c\/li\u003e\n\u003c\/ul\u003e\n\u003cp\u003e\u003cimg src=\"https:\/\/cdn.shopify.com\/s\/files\/1\/0046\/9041\/1584\/files\/painting-and-drawing-improves-brain_large.jpg?v=1559120217\" alt=\"\" style=\"display: block; margin-left: auto; margin-right: auto;\"\u003e\u003c\/p\u003e\n\u003ch2\u003e\u003c\/h2\u003e\n\u003ch2\u003eHow do I use it?\u003c\/h2\u003e\n\u003col\u003e\n\u003cli\u003eInsert your phone to the top of the holding rack.\u003c\/li\u003e\n\u003cli\u003ePlace the mirror below in the given indent. \u003c\/li\u003e\n\u003cli\u003eChoose an image you'd like to draw on your phone\u003c\/li\u003e\n\u003cli\u003eInsert paper or another material below the mirror, and start tracing\u003c\/li\u003e\n\u003c\/ol\u003e\n\u003cp\u003e\u003cimg src=\"https:\/\/media.giphy.com\/media\/bqplG0MAVUZlnO7z3V\/giphy.gif\" alt=\"Animated GIF\" style=\"display: block; margin-left: auto; margin-right: auto;\"\u003e\u003c\/p\u003e\n\u003cdiv\u003e\u003c\/div\u003e\n\u003cul\u003e\u003c\/ul\u003e\n\u003cdiv class=\"product-single__photo--flex-wrapper\"\u003e\n\u003cdiv class=\"product-single__photo--flex\"\u003e\n\u003cdiv id=\"ProductImageWrapper-11522589556800\" class=\"product-single__photo--container\"\u003e\n\u003cdiv class=\"product-single__photo-wrapper\"\u003e\u003c\/div\u003e\n\u003c\/div\u003e\n\u003c\/div\u003e\n\u003c\/div\u003e\n\u003cdiv class=\"product-single__photo--flex-wrapper\"\u003e\n\u003cdiv class=\"product-single__photo--flex\"\u003e\n\u003cdiv id=\"ProductImageWrapper-11522589589568\" class=\"product-single__photo--container\"\u003e\n\u003cdiv class=\"product-single__photo-wrapper\"\u003e\u003c\/div\u003e\n\u003c\/div\u003e\n\u003c\/div\u003e\n\u003c\/div\u003e\n\u003cdiv class=\"product-single__photo--flex-wrapper\"\u003e\n\u003cdiv class=\"product-single__photo--flex\"\u003e\n\u003cdiv id=\"ProductImageWrapper-11522589491264\" class=\"product-single__photo--container\"\u003e\n\u003cdiv class=\"product-single__photo-wrapper\"\u003e\n\u003cp\u003e\u003cstrong\u003e\u003cb\u003e\u003cspan\u003eSHIPPING \u0026amp; DELIVERY\u003c\/span\u003e\u003c\/b\u003e\u003c\/strong\u003e\u003cstrong\u003e\u003cb\u003e\u003cspan\u003e\u003cbr\u003e\u003c\/span\u003e\u003c\/b\u003e\u003c\/strong\u003eWe processes orders between Monday and Friday. Orders will be processed within 7 business days of ordering and shipped out the next day after the processing day. All orders are shipped with tracking number so you can track it every step of the way!\u003c\/p\u003e\n\u003cp\u003e\u003cimg src=\"https:\/\/cdn.shopify.com\/s\/files\/1\/0237\/6233\/7856\/files\/33333333333f_large.png?v=1560312435\" alt=\"\"\u003e\u003c\/p\u003e\n\u003ch1\u003e\u003cstrong\u003eOUR GUARANTEE\u003c\/strong\u003e\u003c\/h1\u003e\n\u003cp\u003e\u003cspan\u003e📦 \u003cstrong\u003eInsured Worldwide Shipping: \u003c\/strong\u003eEach order includes real-time tracking details and insurance coverage in the unlikely event that a package gets lost or stolen in transit.\u003c\/span\u003e\u003c\/p\u003e\n\u003cp\u003e\u003cspan\u003e💰 \u003cstrong\u003eMoney Back Guarantee: \u003c\/strong\u003eIf your items arrive damaged or becomes defective within 30 days of \u003cem\u003enormal \u003c\/em\u003eusage, we will gladly issue out a replacement or refund.\u003c\/span\u003e\u003c\/p\u003e\n\u003cp\u003e\u003cspan\u003e✉️ \u003cstrong\u003e24\/7 Customer Support: \u003c\/strong\u003eWe have a team of live reps ready to help and answer any questions you have within a 24 hour time frame, 7 days a week.\u003c\/span\u003e\u003c\/p\u003e\n\u003cp\u003e\u003cspan\u003e🔒 \u003cstrong\u003eSafe \u0026amp; Secure Checkouts: \u003c\/strong\u003eWe use state-of-the-art SSL Secure encryption to keep your personal and financial information 100% protected.\u003c\/span\u003e\u003c\/p\u003e\n\u003cp\u003e\u003cspan\u003e\u003cstrong\u003eClick the \"Add to Cart\" button now! \u003cbr\u003eLimited Quantity - Will sell out fast!\u003c\/strong\u003e\u003c\/span\u003e\u003c\/p\u003e\n\u003cp\u003e\u003cspan\u003e\u003cstrong\u003e\u003cimg alt=\"\" src=\"https:\/\/cdn.shopify.com\/s\/files\/1\/0075\/7261\/9323\/files\/LIMITED_STOCk_large.gif?v=1534836902\"\u003e\u003c\/strong\u003e\u003c\/span\u003e\u003c\/p\u003e\n\u003ch3\u003e\u003cspan\u003e\u003cstrong\u003eFind More Products On Our Website: \u003ca href=\"https:\/\/popularbuyonline.com\/\" title=\"www.popularbuyonline.com\" target=\"_blank\" rel=\"noopener noreferrer\"\u003ewww.popularbuyonline.com\u003c\/a\u003e\u003c\/strong\u003e\u003c\/span\u003e\u003c\/h3\u003e\n\u003c\/div\u003e\n\u003cdiv class=\"product-single__photo-wrapper\"\u003e\n\u003ch4\u003e\u003cspan\u003e\u003c\/span\u003e\u003c\/h4\u003e\n\u003c\/div\u003e\n\u003c\/div\u003e\n\u003c\/div\u003e\n\u003c\/div\u003e\n\u003cdiv class=\"product-single__photo--flex-wrapper\"\u003e\n\u003cdiv class=\"product-single__photo--flex\"\u003e\n\u003cdiv id=\"ProductImageWrapper-11522589524032\" class=\"product-single__photo--container\"\u003e\n\u003cdiv class=\"product-single__photo-wrapper\"\u003e\u003c\/div\u003e\n\u003c\/div\u003e\n\u003c\/div\u003e\n\u003c\/div\u003e"}
Optical Image Drawing Board - Buy 2 Free Shipping
Product Description
LIMITED SALE: ONCE WE REACH 200 UNIT SALES, WE WILL BE INCREASING THE PRICE BACK UP TO

 $39.99

!
Bring images from your device onto paper! Simply project a digital image to a drawing, painting or any other medium using our Optical image drawing board!
Express Yourself
By using

 

Simple Sketch™, you are in full control of what you draw, how you draw, and when you draw it
Art is

 

and

 

should be a way to showcase your creativity through different artworks and designs
Simple Sketch™ allows you to truly express your passions and desires, as you are given the opportunity to draw anything and everything you want
Designed for Everyone 
Art is an important aspect in developing creative minds, and should be easily accessible to everyone
Due to the simplistic design of Simple Sketch, both kids and adults can use it with ease.
Many Health Benefits
Sketching is commonly associated with improved creativity and mental focus
Additionally, drawing has been associated with decreasing depression and reducing anxiety
The Simple Sketch

 Drawing Board allows you to genuinely express yourself, as you are able to choose and draw any image in the world
How do I use it?
Insert your phone to the top of the holding rack.
Place the mirror below in the given indent. 
Choose an image you'd like to draw on your phone
Insert paper or another material below the mirror, and start tracing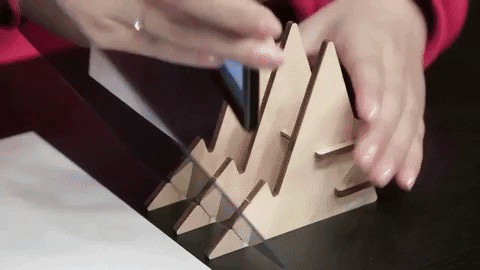 SHIPPING & DELIVERY
We processes orders between Monday and Friday. Orders will be processed within 7 business days of ordering and shipped out the next day after the processing day. All orders are shipped with tracking number so you can track it every step of the way!
OUR GUARANTEE
📦 Insured Worldwide Shipping: Each order includes real-time tracking details and insurance coverage in the unlikely event that a package gets lost or stolen in transit.
💰 Money Back Guarantee: If your items arrive damaged or becomes defective within 30 days of normal usage, we will gladly issue out a replacement or refund.
✉️ 24/7 Customer Support: We have a team of live reps ready to help and answer any questions you have within a 24 hour time frame, 7 days a week.
🔒 Safe & Secure Checkouts: We use state-of-the-art SSL Secure encryption to keep your personal and financial information 100% protected.
Click the "Add to Cart" button now! 
Limited Quantity - Will sell out fast!