{"id":1867102060590,"title":"Premium Thermala Gloves (Buy 2 free shipping)","handle":"premium-thermala-gloves-buy-2-free-shipping","description":"\u003cmeta charset=\"utf-8\"\u003e\n\u003cp\u003e\u003cstrong\u003e\u003cspan\u003e\u003c\/span\u003e\u003c\/strong\u003e\u003cspan\u003e\u003cstrong\u003eMaximum Comfort, Perfect Fit, Works with Phone, Wind \u0026amp; Water \u0026amp; Puncture proof that all you need from a Premium Gloves\u003c\/strong\u003e\u003c\/span\u003e\u003c\/p\u003e\n\u003cp\u003e\u003cb\u003eKeep Your Hands \u003ci\u003eNice and Toasty\u003c\/i\u003e in Even the \u003cspan\u003eCOLDEST\u003c\/span\u003e of Weather\u003cspan\u003e \u003c\/span\u003e\u003c\/b\u003e\u003cspan\u003e(\u003c\/span\u003e\u003cb\u003eWorks With Phones Too!\u003c\/b\u003e\u003cspan\u003e)\u003c\/span\u003e\u003c\/p\u003e\n\u003cmeta charset=\"utf-8\"\u003e\n\u003cp\u003e\u003cspan\u003e\u003cimg src=\"https:\/\/media.giphy.com\/media\/TEHog00R2jBnWYY7rg\/giphy.gif\" alt=\"\"\u003e\u003c\/span\u003e\u003c\/p\u003e\n\u003cul style=\"list-style: none; margin: 0px;\"\u003e\n\u003cli style=\"list-style: none;\"\u003e\n\u003cspan\u003e\u003c\/span\u003e\u003cb\u003e\u003cspan\u003eKeep Hands Warm: \u003c\/span\u003e\u003c\/b\u003einsulated nylon works to ensure your hands are never cold\u003c\/li\u003e\n\u003cli style=\"list-style: none;\"\u003e\n\u003cspan\u003e\u003c\/span\u003e\u003cb\u003e\u003cspan\u003eProtect Skin from Winds:\u003c\/span\u003e \u003c\/b\u003ehigh-quality neoprene wind-stopping rubber keeps your skin from wind damage\u003c\/li\u003e\n\u003cli style=\"list-style: none;\"\u003e\n\u003cspan\u003e\u003c\/span\u003e\u003cb\u003e\u003cspan\u003eUse Touch Screen Devices:\u003c\/span\u003e \u003c\/b\u003ethumb and index fingers have touchscreen capability so you can use your phone anytime\u003c\/li\u003e\n\u003cli style=\"list-style: none;\"\u003e\n\u003cspan\u003e\u003c\/span\u003e\u003cb\u003e\u003cspan\u003eAdjust for Perfect Fit:\u003c\/span\u003e \u003c\/b\u003especially designed zipper allows you to find your best fit\u003c\/li\u003e\n\u003cli style=\"list-style: none;\"\u003e\n\u003cspan\u003e\u003c\/span\u003e\u003cb\u003e\u003cspan\u003eWon't Ever Slip:\u003c\/span\u003e \u003c\/b\u003eanti-slip PVC rubber near palm keeps gloves from sliding off\u003c\/li\u003e\n\u003c\/ul\u003e\n\u003cmeta charset=\"utf-8\"\u003e\u003cmeta charset=\"utf-8\"\u003e\n\u003cp\u003e\u003cb\u003e\u003cimg src=\"https:\/\/media.giphy.com\/media\/5kF1QRI4sopucXCPsH\/giphy.gif\" alt=\"\"\u003e\u003cbr\u003e\u003c\/b\u003e\u003c\/p\u003e\n\u003cp\u003e\u003cb\u003eEnjoy the Cold Weather \u003cspan\u003eWITHOUT\u003c\/span\u003e Frozen Hands\u003c\/b\u003e\u003c\/p\u003e\n\u003cp\u003eSome people don't like the cold\u003cspan\u003e,\u003c\/span\u003e\u003cspan\u003e \u003c\/span\u003eand others love it! But regardless of how you feel about it\u003cspan\u003e,\u003c\/span\u003e\u003cspan\u003e \u003c\/span\u003eyou're going to have to face it every now and then.\u003c\/p\u003e\n\u003cp\u003eSo whether you're out cycling\u003cspan\u003e,\u003c\/span\u003e\u003cspan\u003e \u003c\/span\u003esledding\u003cspan\u003e,\u003c\/span\u003e\u003cspan\u003e \u003c\/span\u003eor just shoveling snow\u003cspan\u003e,\u003c\/span\u003e\u003cspan\u003e \u003c\/span\u003eyou need to be able to keep warm. \u003c\/p\u003e\n\u003cp\u003eYou deserve gloves that keep your hands toasty \u003ci\u003ewithout\u003c\/i\u003e being big and bulky.\u003c\/p\u003e\n\u003cmeta charset=\"utf-8\"\u003e\n\u003cp\u003e\u003cspan\u003eThermatech \u003c\/span\u003eis the \u003ci\u003eperfect\u003c\/i\u003e solution for you.  \u003c\/p\u003e\n\u003cp\u003e\u003cimg src=\"https:\/\/media.giphy.com\/media\/8gNPjHYj72JE4hyrO6\/giphy.gif\" alt=\"\"\u003e \u003c\/p\u003e\n\u003cp\u003eInsulated nylon material and wind-stopping technology work together to keep your hands warm. Your hands will be completely protected from strong winds too!\u003c\/p\u003e\n\u003cp\u003eSo go out there and do what you gotta do! And know that \u003cspan\u003eThermatech \u003c\/span\u003eis here to keep your hands safe.\u003c\/p\u003e\n\u003cp\u003e\u003cb\u003e\u003cspan\u003eA Fantastic Fit...\u003c\/span\u003e\u003cspan\u003eLike it SHOULD Be!\u003c\/span\u003e\u003c\/b\u003e\u003c\/p\u003e\n\u003cp\u003eWe understand that buying gloves can be a difficult process.\u003c\/p\u003e\n\u003cp\u003eWhat if they don't fit? Too tight? Too loose? I know all the concerns...\u003c\/p\u003e\n\u003cp\u003eSo we've decided to make the process \u003ci\u003eeasy\u003c\/i\u003e for you.\u003c\/p\u003e\n\u003cp\u003eWe implemented special designs into \u003cspan\u003eThermatech\u003c\/span\u003e™ so you can achieve your \u003ci\u003eperfect\u003c\/i\u003e fit. \u003c\/p\u003e\n\u003cp\u003eThe strategically placed zipper lets you adjust the gloves for maximum comfort. At the same time, the zipper preserves heat while letting your hands breath freely. \u003c\/p\u003e\n\u003cp\u003e\u003cimg src=\"\/\/cdn.shopify.com\/s\/files\/1\/0029\/5544\/4337\/files\/IMG_6782.JPG?v=1544019972\" alt=\"\"\u003e\u003c\/p\u003e\n\u003cp\u003eIn addition\u003cspan\u003e,\u003c\/span\u003e\u003cspan\u003e \u003c\/span\u003especial anti-slip PVC rubber keeps your gloves from sliding off in \u003ci\u003eany\u003c\/i\u003e condition.\u003c\/p\u003e\n\u003cp\u003eAnd all of this is inside lightweight\u003cspan\u003e,\u003c\/span\u003e \u003ci\u003ethin\u003c\/i\u003e gloves that work even better than bulky ones!\u003c\/p\u003e\n\u003cp\u003e\u003cspan\u003e\u003cb\u003eYes Yes Yes\u003c\/b\u003e\u003cspan\u003e,\u003c\/span\u003e\u003cb\u003e You Can \u003ci\u003eStill\u003c\/i\u003e Use Your Phone!\u003c\/b\u003e\u003c\/span\u003e\u003c\/p\u003e\n\u003cmeta charset=\"utf-8\"\u003e\n\u003cp\u003e\u003cspan\u003eThermatech \u003c\/span\u003eis one of the \u003ci\u003efew \u003c\/i\u003egloves that's \u003cstrong\u003e\u003cspan\u003e100% compatible with touchscreen devices. \u003c\/span\u003e\u003c\/strong\u003e\u003c\/p\u003e\n\u003cp\u003eThe index and thumb fingers on both glove hands were designed to work perfectly with touch screens. \u003c\/p\u003e\n\u003cp\u003eFor the first time ever\u003cspan\u003e,\u003c\/span\u003e\u003cspan\u003e \u003c\/span\u003ebe able to successfully use your phone without struggling. \u003c\/p\u003e\n\u003cp\u003eNo mistakenly hit buttons\u003cspan\u003e,\u003c\/span\u003e\u003cspan\u003e \u003c\/span\u003eno hassle. Just incredibly warm gloves that let you use your phone at the same time!\u003c\/p\u003e\n\u003cp\u003e\u003cb\u003eProduct Details:\u003c\/b\u003e\u003c\/p\u003e\n\u003cul style=\"list-style: none; margin: 0px;\"\u003e\n\u003cli style=\"list-style: none;\"\u003e\n\u003cb\u003eGender: \u003c\/b\u003eUnisex\u003c\/li\u003e\n\u003cli style=\"list-style: none;\"\u003e\n\u003cb\u003eMaterial: \u003c\/b\u003eNeoprene and\u003cb\u003e \u003c\/b\u003eNylon Wind-Stopping Fabric \u003c\/li\u003e\n\u003cli style=\"list-style: none;\"\u003e\n\u003cb\u003eSize: \u003c\/b\u003eOne \u003cb\u003esize\u003c\/b\u003e fits all\u003c\/li\u003e\n\u003c\/ul\u003e\n\u003cp\u003e\u003cstrong\u003e\u003c\/strong\u003e\u003cb\u003ePackage Includes:  \u003c\/b\u003e1 x Pair of \u003cspan\u003eThermatech \u003c\/span\u003eGloves\u003c\/p\u003e\n\u003cp\u003e \u003c\/p\u003e\n\u003cp\u003e\u003cimg src=\"https:\/\/cdn.shopify.com\/s\/files\/1\/0111\/9531\/8330\/files\/444_large.jpg?v=1542197195\" alt=\"\"\u003e\u003c\/p\u003e\n\u003cmeta charset=\"utf-8\"\u003e\u003cmeta charset=\"utf-8\"\u003e\n\u003cp\u003e\u003cbr\u003e\u003cspan\u003e\u003cstrong\u003eWhy buy from Hebestorm, instead of others?\u003c\/strong\u003e\u003c\/span\u003e\u003c\/p\u003e\n\u003cul style=\"list-style: none; margin: 0px;\"\u003e\n\u003cul style=\"list-style: none; margin: 0px;\"\u003e\n\u003cul style=\"list-style: none; margin: 0px;\"\u003e\n\u003cli style=\"list-style: none;\"\u003eWe work\u003cspan\u003e \u003c\/span\u003e\u003cstrong\u003edirectly with manufacturers\u003c\/strong\u003e\u003cspan\u003e \u003c\/span\u003eall over the world to ensure\u003cspan\u003e \u003c\/span\u003e\u003cstrong\u003ethe best quality\u003c\/strong\u003e\u003cspan\u003e \u003c\/span\u003eof our products. We have\u003cspan\u003e \u003c\/span\u003e\u003cstrong\u003eQuality Control department\u003c\/strong\u003e\u003cspan\u003e \u003c\/span\u003ewhich help us to keep our promise!\u003c\/li\u003e\n\u003cli style=\"list-style: none;\"\u003e\n\u003cstrong\u003ePrice\u003c\/strong\u003e\u003cspan\u003e \u003c\/span\u003eis always\u003cspan\u003e \u003c\/span\u003e\u003cstrong\u003ecompetitive.\u003c\/strong\u003e\n\u003c\/li\u003e\n\u003cli style=\"list-style: none;\"\u003e\u003cstrong\u003eAwesome Customer Service\u003c\/strong\u003e\u003c\/li\u003e\n\u003cli style=\"list-style: none;\"\u003e\n\u003cstrong\u003eAmazing products \u003c\/strong\u003e\u003cstrong\u003e\u003c\/strong\u003ealong with\u003cstrong\u003e High Quality\u003c\/strong\u003e\n\u003c\/li\u003e\n\u003cli style=\"list-style: none;\"\u003eRead\u003cspan\u003e \u003c\/span\u003e\u003cstrong\u003ereviews\u003c\/strong\u003e\u003cspan\u003e \u003c\/span\u003efrom our lovely customers\u003c\/li\u003e\n\u003c\/ul\u003e\n\u003c\/ul\u003e\n\u003c\/ul\u003e\n\u003cp\u003e\u003cb\u003eWhat Our Customers Have to Say!\u003c\/b\u003e\u003c\/p\u003e\n\u003cp\u003e \u003cb\u003e\u003cimg src=\"https:\/\/cdn.shopify.com\/s\/files\/1\/0016\/8047\/4201\/files\/star_rating_large.jpg?v=1544005881\" alt=\"\"\u003e  Great fit\u003c\/b\u003e\u003c\/p\u003e\n\u003cp\u003eThese gloves fit great. They still have a bit of a bulky fingertip when compared to more shape conforming gloves\u003cspan\u003e,\u003c\/span\u003e\u003cspan\u003e \u003c\/span\u003ebut for the thickness of the glove\u003cspan\u003e,\u003c\/span\u003e\u003cspan\u003e \u003c\/span\u003eit stays warm and I can still use my fingertips and grip things. I can wear mine with the zipper closed but it looks like a good innovation for someone who may have a thicker base of their palm or larger wrist... You can kind of adjust the tightness of the glove opening.\u003c\/p\u003e\n\u003cp\u003eOverall\u003cspan\u003e,\u003c\/span\u003e\u003cspan\u003e \u003c\/span\u003egreat for the price. I can still use my touchscreen phone and tablet with these on. And they're very warm!\u003c\/p\u003e\n\u003cp\u003e- Emily Lehman\u003c\/p\u003e\n\u003cp\u003e\u003cb\u003e\u003cimg src=\"https:\/\/cdn.shopify.com\/s\/files\/1\/0016\/8047\/4201\/files\/star_rating_large.jpg?v=1544005881\" alt=\"\"\u003e\u003c\/b\u003e  \u003cb\u003eA must-have for winter!\u003c\/b\u003e\u003c\/p\u003e\n\u003cp\u003eThese gloves worked extremely well. Got them for my oldest two children with sickle cell anemia and they worked wonders keeping their hands from the cold and they were still able to play in the band with their instruments while using them.\u003c\/p\u003e\n\u003cp\u003e- Stephanie R. \u003c\/p\u003e\n\u003cp\u003e\u003cb\u003e\u003cimg src=\"https:\/\/cdn.shopify.com\/s\/files\/1\/0016\/8047\/4201\/files\/star_rating_large.jpg?v=1544005881\" alt=\"\"\u003e\u003c\/b\u003e  \u003cb\u003eThey fit great...\u003c\/b\u003e\u003c\/p\u003e\n\u003cp\u003eThey fit great and the touch sensor for smartphones is great just with it was on all fingers. As for riding with them I'm happy they definitely keep hands warmer when riding in high wind or colder temps.\u003c\/p\u003e\n\u003cp\u003e- Jonas\u003c\/p\u003e\n\u003cp\u003e\u003cb\u003e\u003cimg src=\"https:\/\/cdn.shopify.com\/s\/files\/1\/0016\/8047\/4201\/files\/star_rating_large.jpg?v=1544005881\" alt=\"\"\u003e\u003c\/b\u003e   \u003cb\u003elove em!!!!\u003c\/b\u003e\u003c\/p\u003e\n\u003cp\u003eAmazing gloves!!!!!!! Super responsive with my galaxy. So happy i picked them up. I have no bad words about these gloves. They're very warm and they do protect my hands well from the wind. I bought a few more of these for my family as well. Thanks guys!\u003c\/p\u003e\n\u003cp\u003e- Robin A.\u003c\/p\u003e\n\u003cp\u003e\u003cimg src=\"https:\/\/cdn.shopify.com\/s\/files\/1\/0016\/8047\/4201\/files\/555_large_1482b077-467b-4b30-bb15-ddeb769d633a_large.jpg?v=1544004605\" alt=\"\"\u003e\u003c\/p\u003e\n\u003cp\u003e \u003c\/p\u003e\n\u003cp\u003e\u003cstrong\u003e\u003cb\u003e\u003cspan\u003eSHIPPING \u0026amp; DELIVERY\u003c\/span\u003e\u003c\/b\u003e\u003c\/strong\u003e\u003cstrong\u003e\u003cb\u003e\u003cspan\u003e\u003cbr\u003e\u003c\/span\u003e\u003c\/b\u003e\u003c\/strong\u003eWe processes orders between Monday and Friday. Orders will be processed within 7 business days of ordering and shipped out the next day after the processing day. All orders are shipped with tracking number so you can track it every step of the way!\u003c\/p\u003e\n\u003cp\u003e\u003cimg src=\"https:\/\/cdn.shopify.com\/s\/files\/1\/0237\/6233\/7856\/files\/33333333333f_large.png?v=1560312435\" alt=\"\"\u003e\u003c\/p\u003e\n\u003ch1\u003e\u003cstrong\u003eOUR GUARANTEE\u003c\/strong\u003e\u003c\/h1\u003e\n\u003cp\u003e\u003cspan\u003e📦 \u003cstrong\u003eInsured Worldwide Shipping: \u003c\/strong\u003eEach order includes real-time tracking details and insurance coverage in the unlikely event that a package gets lost or stolen in transit.\u003c\/span\u003e\u003c\/p\u003e\n\u003cp\u003e\u003cspan\u003e💰 \u003cstrong\u003eMoney Back Guarantee: \u003c\/strong\u003eIf your items arrive damaged or becomes defective within 30 days of \u003cem\u003enormal \u003c\/em\u003eusage, we will gladly issue out a replacement or refund.\u003c\/span\u003e\u003c\/p\u003e\n\u003cp\u003e\u003cspan\u003e✉️ \u003cstrong\u003e24\/7 Customer Support: \u003c\/strong\u003eWe have a team of live reps ready to help and answer any questions you have within a 24 hour time frame, 7 days a week.\u003c\/span\u003e\u003c\/p\u003e\n\u003cp\u003e\u003cspan\u003e🔒 \u003cstrong\u003eSafe \u0026amp; Secure Checkouts: \u003c\/strong\u003eWe use state-of-the-art SSL Secure encryption to keep your personal and financial information 100% protected.\u003c\/span\u003e\u003c\/p\u003e\n\u003cp\u003e\u003cspan\u003e\u003cstrong\u003eClick the \"Add to Cart\" button now! \u003cbr\u003eLimited Quantity - Will sell out fast!\u003c\/strong\u003e\u003c\/span\u003e\u003c\/p\u003e\n\u003cp\u003e\u003cspan\u003e\u003cstrong\u003e\u003cimg alt=\"\" src=\"https:\/\/cdn.shopify.com\/s\/files\/1\/0075\/7261\/9323\/files\/LIMITED_STOCk_large.gif?v=1534836902\"\u003e\u003c\/strong\u003e\u003c\/span\u003e\u003c\/p\u003e\n\u003ch3\u003e\u003cspan\u003e\u003cstrong\u003eFind More Products In Our Online Shop: \u003ca href=\"https:\/\/popularbuyonline.com\/\" title=\"www.popularbuyonline.com\" target=\"_blank\" rel=\"noopener noreferrer\"\u003ewww.popularbuyonline.com\u003c\/a\u003e\u003c\/strong\u003e\u003c\/span\u003e\u003c\/h3\u003e\n\u003ch3\u003e\u003cspan\u003e\u003cb\u003e\u003cstrong\u003e\u003c\/strong\u003e\u003c\/b\u003e\u003c\/span\u003e\u003c\/h3\u003e","published_at":"2019-07-02T19:38:46+08:00","created_at":"2019-07-01T19:38:54+08:00","vendor":"Popular Buy Online","type":"","tags":["Accessories(M)","Gloves \u0026 Mittens","Gloves \u0026 Mittens(M)","Men's Accessory","Men's Fashion","Other Sports Equipment","Outdoor Fun \u0026 Sports","Skiing \u0026 Snowboarding","Woman's Accessories","Women's Accessory","Women's Fashion"],"price":1899,"price_min":1899,"price_max":2279,"available":true,"price_varies":true,"compare_at_price":3798,"compare_at_price_min":3798,"compare_at_price_max":3798,"compare_at_price_varies":false,"variants":[{"id":16853946335278,"title":"PINK \/ S","option1":"PINK","option2":"S","option3":null,"sku":"ZJZ4005323","requires_shipping":true,"taxable":true,"featured_image":{"id":6865067933742,"product_id":1867102060590,"position":2,"created_at":"2019-07-01T19:38:54+08:00","updated_at":"2020-02-04T04:52:54+08:00","alt":null,"width":900,"height":900,"src":"https:\/\/cdn.shopify.com\/s\/files\/1\/0040\/3374\/0846\/products\/5_4_900x_979fefaf-6acb-40d9-91d8-317df6cc4f48.jpg?v=1580763174","variant_ids":[16853946335278,16955850555438,16955860582446,16955875196974]},"available":true,"name":"Premium Thermala Gloves (Buy 2 free shipping) - PINK \/ S","public_title":"PINK \/ S","options":["PINK","S"],"price":1899,"weight":0,"compare_at_price":3798,"inventory_management":null,"barcode":"","featured_media":{"alt":null,"id":2240759037998,"position":2,"preview_image":{"aspect_ratio":1.0,"height":900,"width":900,"src":"https:\/\/cdn.shopify.com\/s\/files\/1\/0040\/3374\/0846\/products\/5_4_900x_979fefaf-6acb-40d9-91d8-317df6cc4f48.jpg?v=1580763173"}}},{"id":16853946400814,"title":"BLUE \/ S","option1":"BLUE","option2":"S","option3":null,"sku":"ZJZ4005323","requires_shipping":true,"taxable":true,"featured_image":{"id":6865067966510,"product_id":1867102060590,"position":3,"created_at":"2019-07-01T19:38:54+08:00","updated_at":"2020-02-04T04:51:58+08:00","alt":null,"width":900,"height":900,"src":"https:\/\/cdn.shopify.com\/s\/files\/1\/0040\/3374\/0846\/products\/7_3_900x_0ef1ca08-6303-4942-b406-282fa20782ae.jpg?v=1580763118","variant_ids":[16853946400814,16955895840814,16955905212462,16955919892526]},"available":true,"name":"Premium Thermala Gloves (Buy 2 free shipping) - BLUE \/ S","public_title":"BLUE \/ S","options":["BLUE","S"],"price":1899,"weight":0,"compare_at_price":3798,"inventory_management":null,"barcode":"","featured_media":{"alt":null,"id":2240759070766,"position":3,"preview_image":{"aspect_ratio":1.0,"height":900,"width":900,"src":"https:\/\/cdn.shopify.com\/s\/files\/1\/0040\/3374\/0846\/products\/7_3_900x_0ef1ca08-6303-4942-b406-282fa20782ae.jpg?v=1580763116"}}},{"id":16853946466350,"title":"NAVY \/ S","option1":"NAVY","option2":"S","option3":null,"sku":"ZJZ4005323","requires_shipping":true,"taxable":true,"featured_image":{"id":6865067999278,"product_id":1867102060590,"position":4,"created_at":"2019-07-01T19:38:54+08:00","updated_at":"2020-02-04T04:51:57+08:00","alt":null,"width":900,"height":900,"src":"https:\/\/cdn.shopify.com\/s\/files\/1\/0040\/3374\/0846\/products\/9_2_900x_a56fe0ba-b719-4fda-b493-b71f69fadcfd.jpg?v=1580763117","variant_ids":[16853946466350,16955936014382,16955947712558,16955969470510]},"available":true,"name":"Premium Thermala Gloves (Buy 2 free shipping) - NAVY \/ S","public_title":"NAVY \/ S","options":["NAVY","S"],"price":1899,"weight":0,"compare_at_price":3798,"inventory_management":null,"barcode":"","featured_media":{"alt":null,"id":2240759103534,"position":4,"preview_image":{"aspect_ratio":1.0,"height":900,"width":900,"src":"https:\/\/cdn.shopify.com\/s\/files\/1\/0040\/3374\/0846\/products\/9_2_900x_a56fe0ba-b719-4fda-b493-b71f69fadcfd.jpg?v=1580763116"}}},{"id":16955809071150,"title":"BLACK \/ M","option1":"BLACK","option2":"M","option3":null,"sku":"","requires_shipping":true,"taxable":true,"featured_image":{"id":6865068163118,"product_id":1867102060590,"position":9,"created_at":"2019-07-01T19:38:54+08:00","updated_at":"2020-02-04T04:49:57+08:00","alt":null,"width":900,"height":900,"src":"https:\/\/cdn.shopify.com\/s\/files\/1\/0040\/3374\/0846\/products\/3_6_900x_90a06b4b-ed3c-402b-8e5e-7125e27477b6.jpg?v=1580762997","variant_ids":[16955809071150,16955825553454,16955836891182]},"available":true,"name":"Premium Thermala Gloves (Buy 2 free shipping) - BLACK \/ M","public_title":"BLACK \/ M","options":["BLACK","M"],"price":1899,"weight":0,"compare_at_price":3798,"inventory_management":null,"barcode":"","featured_media":{"alt":null,"id":2240759267374,"position":9,"preview_image":{"aspect_ratio":1.0,"height":900,"width":900,"src":"https:\/\/cdn.shopify.com\/s\/files\/1\/0040\/3374\/0846\/products\/3_6_900x_90a06b4b-ed3c-402b-8e5e-7125e27477b6.jpg?v=1580762996"}}},{"id":16955836891182,"title":"BLACK \/ XL","option1":"BLACK","option2":"XL","option3":null,"sku":"","requires_shipping":true,"taxable":true,"featured_image":{"id":6865068163118,"product_id":1867102060590,"position":9,"created_at":"2019-07-01T19:38:54+08:00","updated_at":"2020-02-04T04:49:57+08:00","alt":null,"width":900,"height":900,"src":"https:\/\/cdn.shopify.com\/s\/files\/1\/0040\/3374\/0846\/products\/3_6_900x_90a06b4b-ed3c-402b-8e5e-7125e27477b6.jpg?v=1580762997","variant_ids":[16955809071150,16955825553454,16955836891182]},"available":true,"name":"Premium Thermala Gloves (Buy 2 free shipping) - BLACK \/ XL","public_title":"BLACK \/ XL","options":["BLACK","XL"],"price":1899,"weight":0,"compare_at_price":3798,"inventory_management":null,"barcode":"","featured_media":{"alt":null,"id":2240759267374,"position":9,"preview_image":{"aspect_ratio":1.0,"height":900,"width":900,"src":"https:\/\/cdn.shopify.com\/s\/files\/1\/0040\/3374\/0846\/products\/3_6_900x_90a06b4b-ed3c-402b-8e5e-7125e27477b6.jpg?v=1580762996"}}},{"id":16955850555438,"title":"PINK \/ M","option1":"PINK","option2":"M","option3":null,"sku":"","requires_shipping":true,"taxable":true,"featured_image":{"id":6865067933742,"product_id":1867102060590,"position":2,"created_at":"2019-07-01T19:38:54+08:00","updated_at":"2020-02-04T04:52:54+08:00","alt":null,"width":900,"height":900,"src":"https:\/\/cdn.shopify.com\/s\/files\/1\/0040\/3374\/0846\/products\/5_4_900x_979fefaf-6acb-40d9-91d8-317df6cc4f48.jpg?v=1580763174","variant_ids":[16853946335278,16955850555438,16955860582446,16955875196974]},"available":true,"name":"Premium Thermala Gloves (Buy 2 free shipping) - PINK \/ M","public_title":"PINK \/ M","options":["PINK","M"],"price":1899,"weight":0,"compare_at_price":3798,"inventory_management":null,"barcode":"","featured_media":{"alt":null,"id":2240759037998,"position":2,"preview_image":{"aspect_ratio":1.0,"height":900,"width":900,"src":"https:\/\/cdn.shopify.com\/s\/files\/1\/0040\/3374\/0846\/products\/5_4_900x_979fefaf-6acb-40d9-91d8-317df6cc4f48.jpg?v=1580763173"}}},{"id":16955860582446,"title":"PINK \/ L","option1":"PINK","option2":"L","option3":null,"sku":"","requires_shipping":true,"taxable":true,"featured_image":{"id":6865067933742,"product_id":1867102060590,"position":2,"created_at":"2019-07-01T19:38:54+08:00","updated_at":"2020-02-04T04:52:54+08:00","alt":null,"width":900,"height":900,"src":"https:\/\/cdn.shopify.com\/s\/files\/1\/0040\/3374\/0846\/products\/5_4_900x_979fefaf-6acb-40d9-91d8-317df6cc4f48.jpg?v=1580763174","variant_ids":[16853946335278,16955850555438,16955860582446,16955875196974]},"available":true,"name":"Premium Thermala Gloves (Buy 2 free shipping) - PINK \/ L","public_title":"PINK \/ L","options":["PINK","L"],"price":1899,"weight":0,"compare_at_price":3798,"inventory_management":null,"barcode":"","featured_media":{"alt":null,"id":2240759037998,"position":2,"preview_image":{"aspect_ratio":1.0,"height":900,"width":900,"src":"https:\/\/cdn.shopify.com\/s\/files\/1\/0040\/3374\/0846\/products\/5_4_900x_979fefaf-6acb-40d9-91d8-317df6cc4f48.jpg?v=1580763173"}}},{"id":16955875196974,"title":"PINK \/ XL","option1":"PINK","option2":"XL","option3":null,"sku":"","requires_shipping":true,"taxable":true,"featured_image":{"id":6865067933742,"product_id":1867102060590,"position":2,"created_at":"2019-07-01T19:38:54+08:00","updated_at":"2020-02-04T04:52:54+08:00","alt":null,"width":900,"height":900,"src":"https:\/\/cdn.shopify.com\/s\/files\/1\/0040\/3374\/0846\/products\/5_4_900x_979fefaf-6acb-40d9-91d8-317df6cc4f48.jpg?v=1580763174","variant_ids":[16853946335278,16955850555438,16955860582446,16955875196974]},"available":true,"name":"Premium Thermala Gloves (Buy 2 free shipping) - PINK \/ XL","public_title":"PINK \/ XL","options":["PINK","XL"],"price":1899,"weight":0,"compare_at_price":3798,"inventory_management":null,"barcode":"","featured_media":{"alt":null,"id":2240759037998,"position":2,"preview_image":{"aspect_ratio":1.0,"height":900,"width":900,"src":"https:\/\/cdn.shopify.com\/s\/files\/1\/0040\/3374\/0846\/products\/5_4_900x_979fefaf-6acb-40d9-91d8-317df6cc4f48.jpg?v=1580763173"}}},{"id":16955895840814,"title":"BLUE \/ M","option1":"BLUE","option2":"M","option3":null,"sku":"","requires_shipping":true,"taxable":true,"featured_image":{"id":6865067966510,"product_id":1867102060590,"position":3,"created_at":"2019-07-01T19:38:54+08:00","updated_at":"2020-02-04T04:51:58+08:00","alt":null,"width":900,"height":900,"src":"https:\/\/cdn.shopify.com\/s\/files\/1\/0040\/3374\/0846\/products\/7_3_900x_0ef1ca08-6303-4942-b406-282fa20782ae.jpg?v=1580763118","variant_ids":[16853946400814,16955895840814,16955905212462,16955919892526]},"available":true,"name":"Premium Thermala Gloves (Buy 2 free shipping) - BLUE \/ M","public_title":"BLUE \/ M","options":["BLUE","M"],"price":1899,"weight":0,"compare_at_price":3798,"inventory_management":null,"barcode":"","featured_media":{"alt":null,"id":2240759070766,"position":3,"preview_image":{"aspect_ratio":1.0,"height":900,"width":900,"src":"https:\/\/cdn.shopify.com\/s\/files\/1\/0040\/3374\/0846\/products\/7_3_900x_0ef1ca08-6303-4942-b406-282fa20782ae.jpg?v=1580763116"}}},{"id":16955905212462,"title":"BLUE \/ L","option1":"BLUE","option2":"L","option3":null,"sku":"","requires_shipping":true,"taxable":true,"featured_image":{"id":6865067966510,"product_id":1867102060590,"position":3,"created_at":"2019-07-01T19:38:54+08:00","updated_at":"2020-02-04T04:51:58+08:00","alt":null,"width":900,"height":900,"src":"https:\/\/cdn.shopify.com\/s\/files\/1\/0040\/3374\/0846\/products\/7_3_900x_0ef1ca08-6303-4942-b406-282fa20782ae.jpg?v=1580763118","variant_ids":[16853946400814,16955895840814,16955905212462,16955919892526]},"available":true,"name":"Premium Thermala Gloves (Buy 2 free shipping) - BLUE \/ L","public_title":"BLUE \/ L","options":["BLUE","L"],"price":1899,"weight":0,"compare_at_price":3798,"inventory_management":null,"barcode":"","featured_media":{"alt":null,"id":2240759070766,"position":3,"preview_image":{"aspect_ratio":1.0,"height":900,"width":900,"src":"https:\/\/cdn.shopify.com\/s\/files\/1\/0040\/3374\/0846\/products\/7_3_900x_0ef1ca08-6303-4942-b406-282fa20782ae.jpg?v=1580763116"}}},{"id":16955936014382,"title":"NAVY \/ M","option1":"NAVY","option2":"M","option3":null,"sku":"","requires_shipping":true,"taxable":true,"featured_image":{"id":6865067999278,"product_id":1867102060590,"position":4,"created_at":"2019-07-01T19:38:54+08:00","updated_at":"2020-02-04T04:51:57+08:00","alt":null,"width":900,"height":900,"src":"https:\/\/cdn.shopify.com\/s\/files\/1\/0040\/3374\/0846\/products\/9_2_900x_a56fe0ba-b719-4fda-b493-b71f69fadcfd.jpg?v=1580763117","variant_ids":[16853946466350,16955936014382,16955947712558,16955969470510]},"available":true,"name":"Premium Thermala Gloves (Buy 2 free shipping) - NAVY \/ M","public_title":"NAVY \/ M","options":["NAVY","M"],"price":1899,"weight":0,"compare_at_price":3798,"inventory_management":null,"barcode":"","featured_media":{"alt":null,"id":2240759103534,"position":4,"preview_image":{"aspect_ratio":1.0,"height":900,"width":900,"src":"https:\/\/cdn.shopify.com\/s\/files\/1\/0040\/3374\/0846\/products\/9_2_900x_a56fe0ba-b719-4fda-b493-b71f69fadcfd.jpg?v=1580763116"}}},{"id":16955969470510,"title":"NAVY \/ XL","option1":"NAVY","option2":"XL","option3":null,"sku":"","requires_shipping":true,"taxable":true,"featured_image":{"id":6865067999278,"product_id":1867102060590,"position":4,"created_at":"2019-07-01T19:38:54+08:00","updated_at":"2020-02-04T04:51:57+08:00","alt":null,"width":900,"height":900,"src":"https:\/\/cdn.shopify.com\/s\/files\/1\/0040\/3374\/0846\/products\/9_2_900x_a56fe0ba-b719-4fda-b493-b71f69fadcfd.jpg?v=1580763117","variant_ids":[16853946466350,16955936014382,16955947712558,16955969470510]},"available":true,"name":"Premium Thermala Gloves (Buy 2 free shipping) - NAVY \/ XL","public_title":"NAVY \/ XL","options":["NAVY","XL"],"price":1899,"weight":0,"compare_at_price":3798,"inventory_management":null,"barcode":"","featured_media":{"alt":null,"id":2240759103534,"position":4,"preview_image":{"aspect_ratio":1.0,"height":900,"width":900,"src":"https:\/\/cdn.shopify.com\/s\/files\/1\/0040\/3374\/0846\/products\/9_2_900x_a56fe0ba-b719-4fda-b493-b71f69fadcfd.jpg?v=1580763116"}}},{"id":16955996962862,"title":"PURPLE \/ L","option1":"PURPLE","option2":"L","option3":null,"sku":"","requires_shipping":true,"taxable":true,"featured_image":{"id":6865068032046,"product_id":1867102060590,"position":5,"created_at":"2019-07-01T19:38:54+08:00","updated_at":"2020-02-04T04:51:58+08:00","alt":null,"width":900,"height":900,"src":"https:\/\/cdn.shopify.com\/s\/files\/1\/0040\/3374\/0846\/products\/8_3_900x_02afac1d-649c-4543-a7a3-dfd600cfb80d.jpg?v=1580763118","variant_ids":[16853946531886,16955989360686,16955996962862,16956013281326]},"available":true,"name":"Premium Thermala Gloves (Buy 2 free shipping) - PURPLE \/ L","public_title":"PURPLE \/ L","options":["PURPLE","L"],"price":1899,"weight":0,"compare_at_price":3798,"inventory_management":null,"barcode":"","featured_media":{"alt":null,"id":2240759136302,"position":5,"preview_image":{"aspect_ratio":1.0,"height":900,"width":900,"src":"https:\/\/cdn.shopify.com\/s\/files\/1\/0040\/3374\/0846\/products\/8_3_900x_02afac1d-649c-4543-a7a3-dfd600cfb80d.jpg?v=1580763116"}}},{"id":16956013281326,"title":"PURPLE \/ XL","option1":"PURPLE","option2":"XL","option3":null,"sku":"","requires_shipping":true,"taxable":true,"featured_image":{"id":6865068032046,"product_id":1867102060590,"position":5,"created_at":"2019-07-01T19:38:54+08:00","updated_at":"2020-02-04T04:51:58+08:00","alt":null,"width":900,"height":900,"src":"https:\/\/cdn.shopify.com\/s\/files\/1\/0040\/3374\/0846\/products\/8_3_900x_02afac1d-649c-4543-a7a3-dfd600cfb80d.jpg?v=1580763118","variant_ids":[16853946531886,16955989360686,16955996962862,16956013281326]},"available":true,"name":"Premium Thermala Gloves (Buy 2 free shipping) - PURPLE \/ XL","public_title":"PURPLE \/ XL","options":["PURPLE","XL"],"price":1899,"weight":0,"compare_at_price":3798,"inventory_management":null,"barcode":"","featured_media":{"alt":null,"id":2240759136302,"position":5,"preview_image":{"aspect_ratio":1.0,"height":900,"width":900,"src":"https:\/\/cdn.shopify.com\/s\/files\/1\/0040\/3374\/0846\/products\/8_3_900x_02afac1d-649c-4543-a7a3-dfd600cfb80d.jpg?v=1580763116"}}},{"id":16956027240494,"title":"ORANGE \/ M","option1":"ORANGE","option2":"M","option3":null,"sku":"","requires_shipping":true,"taxable":true,"featured_image":{"id":6865068064814,"product_id":1867102060590,"position":6,"created_at":"2019-07-01T19:38:54+08:00","updated_at":"2020-02-04T04:50:49+08:00","alt":null,"width":900,"height":900,"src":"https:\/\/cdn.shopify.com\/s\/files\/1\/0040\/3374\/0846\/products\/6_4_900x_cfb76b58-4193-404e-a205-3044548e8492.jpg?v=1580763049","variant_ids":[16853946597422,16956027240494,16956035170350,16956046245934]},"available":true,"name":"Premium Thermala Gloves (Buy 2 free shipping) - ORANGE \/ M","public_title":"ORANGE \/ M","options":["ORANGE","M"],"price":1899,"weight":0,"compare_at_price":3798,"inventory_management":null,"barcode":"","featured_media":{"alt":null,"id":2240759169070,"position":6,"preview_image":{"aspect_ratio":1.0,"height":900,"width":900,"src":"https:\/\/cdn.shopify.com\/s\/files\/1\/0040\/3374\/0846\/products\/6_4_900x_cfb76b58-4193-404e-a205-3044548e8492.jpg?v=1580763049"}}},{"id":16956035170350,"title":"ORANGE \/ L","option1":"ORANGE","option2":"L","option3":null,"sku":"","requires_shipping":true,"taxable":true,"featured_image":{"id":6865068064814,"product_id":1867102060590,"position":6,"created_at":"2019-07-01T19:38:54+08:00","updated_at":"2020-02-04T04:50:49+08:00","alt":null,"width":900,"height":900,"src":"https:\/\/cdn.shopify.com\/s\/files\/1\/0040\/3374\/0846\/products\/6_4_900x_cfb76b58-4193-404e-a205-3044548e8492.jpg?v=1580763049","variant_ids":[16853946597422,16956027240494,16956035170350,16956046245934]},"available":true,"name":"Premium Thermala Gloves (Buy 2 free shipping) - ORANGE \/ L","public_title":"ORANGE \/ L","options":["ORANGE","L"],"price":1899,"weight":0,"compare_at_price":3798,"inventory_management":null,"barcode":"","featured_media":{"alt":null,"id":2240759169070,"position":6,"preview_image":{"aspect_ratio":1.0,"height":900,"width":900,"src":"https:\/\/cdn.shopify.com\/s\/files\/1\/0040\/3374\/0846\/products\/6_4_900x_cfb76b58-4193-404e-a205-3044548e8492.jpg?v=1580763049"}}},{"id":16956046245934,"title":"ORANGE \/ XL","option1":"ORANGE","option2":"XL","option3":null,"sku":"","requires_shipping":true,"taxable":true,"featured_image":{"id":6865068064814,"product_id":1867102060590,"position":6,"created_at":"2019-07-01T19:38:54+08:00","updated_at":"2020-02-04T04:50:49+08:00","alt":null,"width":900,"height":900,"src":"https:\/\/cdn.shopify.com\/s\/files\/1\/0040\/3374\/0846\/products\/6_4_900x_cfb76b58-4193-404e-a205-3044548e8492.jpg?v=1580763049","variant_ids":[16853946597422,16956027240494,16956035170350,16956046245934]},"available":true,"name":"Premium Thermala Gloves (Buy 2 free shipping) - ORANGE \/ XL","public_title":"ORANGE \/ XL","options":["ORANGE","XL"],"price":1899,"weight":0,"compare_at_price":3798,"inventory_management":null,"barcode":"","featured_media":{"alt":null,"id":2240759169070,"position":6,"preview_image":{"aspect_ratio":1.0,"height":900,"width":900,"src":"https:\/\/cdn.shopify.com\/s\/files\/1\/0040\/3374\/0846\/products\/6_4_900x_cfb76b58-4193-404e-a205-3044548e8492.jpg?v=1580763049"}}},{"id":16853946236974,"title":"BLACK \/ S","option1":"BLACK","option2":"S","option3":null,"sku":"ZJZ4005323","requires_shipping":true,"taxable":true,"featured_image":{"id":6865067900974,"product_id":1867102060590,"position":1,"created_at":"2019-07-01T19:38:54+08:00","updated_at":"2020-02-04T04:52:53+08:00","alt":null,"width":900,"height":900,"src":"https:\/\/cdn.shopify.com\/s\/files\/1\/0040\/3374\/0846\/products\/2_6_900x_34a5ab73-2853-42c1-a9e0-0bc3379f90d1.jpg?v=1580763173","variant_ids":[16853946236974]},"available":true,"name":"Premium Thermala Gloves (Buy 2 free shipping) - BLACK \/ S","public_title":"BLACK \/ S","options":["BLACK","S"],"price":2279,"weight":0,"compare_at_price":3798,"inventory_management":null,"barcode":"","featured_media":{"alt":null,"id":2240759005230,"position":1,"preview_image":{"aspect_ratio":1.0,"height":900,"width":900,"src":"https:\/\/cdn.shopify.com\/s\/files\/1\/0040\/3374\/0846\/products\/2_6_900x_34a5ab73-2853-42c1-a9e0-0bc3379f90d1.jpg?v=1580763173"}}},{"id":16853946531886,"title":"PURPLE \/ S","option1":"PURPLE","option2":"S","option3":null,"sku":"ZJZ4005323","requires_shipping":true,"taxable":true,"featured_image":{"id":6865068032046,"product_id":1867102060590,"position":5,"created_at":"2019-07-01T19:38:54+08:00","updated_at":"2020-02-04T04:51:58+08:00","alt":null,"width":900,"height":900,"src":"https:\/\/cdn.shopify.com\/s\/files\/1\/0040\/3374\/0846\/products\/8_3_900x_02afac1d-649c-4543-a7a3-dfd600cfb80d.jpg?v=1580763118","variant_ids":[16853946531886,16955989360686,16955996962862,16956013281326]},"available":true,"name":"Premium Thermala Gloves (Buy 2 free shipping) - PURPLE \/ S","public_title":"PURPLE \/ S","options":["PURPLE","S"],"price":1899,"weight":0,"compare_at_price":3798,"inventory_management":null,"barcode":"","featured_media":{"alt":null,"id":2240759136302,"position":5,"preview_image":{"aspect_ratio":1.0,"height":900,"width":900,"src":"https:\/\/cdn.shopify.com\/s\/files\/1\/0040\/3374\/0846\/products\/8_3_900x_02afac1d-649c-4543-a7a3-dfd600cfb80d.jpg?v=1580763116"}}},{"id":16853946597422,"title":"ORANGE \/ S","option1":"ORANGE","option2":"S","option3":null,"sku":"ZJZ4005323","requires_shipping":true,"taxable":true,"featured_image":{"id":6865068064814,"product_id":1867102060590,"position":6,"created_at":"2019-07-01T19:38:54+08:00","updated_at":"2020-02-04T04:50:49+08:00","alt":null,"width":900,"height":900,"src":"https:\/\/cdn.shopify.com\/s\/files\/1\/0040\/3374\/0846\/products\/6_4_900x_cfb76b58-4193-404e-a205-3044548e8492.jpg?v=1580763049","variant_ids":[16853946597422,16956027240494,16956035170350,16956046245934]},"available":true,"name":"Premium Thermala Gloves (Buy 2 free shipping) - ORANGE \/ S","public_title":"ORANGE \/ S","options":["ORANGE","S"],"price":1899,"weight":0,"compare_at_price":3798,"inventory_management":null,"barcode":"","featured_media":{"alt":null,"id":2240759169070,"position":6,"preview_image":{"aspect_ratio":1.0,"height":900,"width":900,"src":"https:\/\/cdn.shopify.com\/s\/files\/1\/0040\/3374\/0846\/products\/6_4_900x_cfb76b58-4193-404e-a205-3044548e8492.jpg?v=1580763049"}}},{"id":16955825553454,"title":"BLACK \/ L","option1":"BLACK","option2":"L","option3":null,"sku":"","requires_shipping":true,"taxable":true,"featured_image":{"id":6865068163118,"product_id":1867102060590,"position":9,"created_at":"2019-07-01T19:38:54+08:00","updated_at":"2020-02-04T04:49:57+08:00","alt":null,"width":900,"height":900,"src":"https:\/\/cdn.shopify.com\/s\/files\/1\/0040\/3374\/0846\/products\/3_6_900x_90a06b4b-ed3c-402b-8e5e-7125e27477b6.jpg?v=1580762997","variant_ids":[16955809071150,16955825553454,16955836891182]},"available":true,"name":"Premium Thermala Gloves (Buy 2 free shipping) - BLACK \/ L","public_title":"BLACK \/ L","options":["BLACK","L"],"price":1899,"weight":0,"compare_at_price":3798,"inventory_management":null,"barcode":"","featured_media":{"alt":null,"id":2240759267374,"position":9,"preview_image":{"aspect_ratio":1.0,"height":900,"width":900,"src":"https:\/\/cdn.shopify.com\/s\/files\/1\/0040\/3374\/0846\/products\/3_6_900x_90a06b4b-ed3c-402b-8e5e-7125e27477b6.jpg?v=1580762996"}}},{"id":16955919892526,"title":"BLUE \/ XL","option1":"BLUE","option2":"XL","option3":null,"sku":"","requires_shipping":true,"taxable":true,"featured_image":{"id":6865067966510,"product_id":1867102060590,"position":3,"created_at":"2019-07-01T19:38:54+08:00","updated_at":"2020-02-04T04:51:58+08:00","alt":null,"width":900,"height":900,"src":"https:\/\/cdn.shopify.com\/s\/files\/1\/0040\/3374\/0846\/products\/7_3_900x_0ef1ca08-6303-4942-b406-282fa20782ae.jpg?v=1580763118","variant_ids":[16853946400814,16955895840814,16955905212462,16955919892526]},"available":true,"name":"Premium Thermala Gloves (Buy 2 free shipping) - BLUE \/ XL","public_title":"BLUE \/ XL","options":["BLUE","XL"],"price":1899,"weight":0,"compare_at_price":3798,"inventory_management":null,"barcode":"","featured_media":{"alt":null,"id":2240759070766,"position":3,"preview_image":{"aspect_ratio":1.0,"height":900,"width":900,"src":"https:\/\/cdn.shopify.com\/s\/files\/1\/0040\/3374\/0846\/products\/7_3_900x_0ef1ca08-6303-4942-b406-282fa20782ae.jpg?v=1580763116"}}},{"id":16955947712558,"title":"NAVY \/ L","option1":"NAVY","option2":"L","option3":null,"sku":"","requires_shipping":true,"taxable":true,"featured_image":{"id":6865067999278,"product_id":1867102060590,"position":4,"created_at":"2019-07-01T19:38:54+08:00","updated_at":"2020-02-04T04:51:57+08:00","alt":null,"width":900,"height":900,"src":"https:\/\/cdn.shopify.com\/s\/files\/1\/0040\/3374\/0846\/products\/9_2_900x_a56fe0ba-b719-4fda-b493-b71f69fadcfd.jpg?v=1580763117","variant_ids":[16853946466350,16955936014382,16955947712558,16955969470510]},"available":true,"name":"Premium Thermala Gloves (Buy 2 free shipping) - NAVY \/ L","public_title":"NAVY \/ L","options":["NAVY","L"],"price":1899,"weight":0,"compare_at_price":3798,"inventory_management":null,"barcode":"","featured_media":{"alt":null,"id":2240759103534,"position":4,"preview_image":{"aspect_ratio":1.0,"height":900,"width":900,"src":"https:\/\/cdn.shopify.com\/s\/files\/1\/0040\/3374\/0846\/products\/9_2_900x_a56fe0ba-b719-4fda-b493-b71f69fadcfd.jpg?v=1580763116"}}},{"id":16955989360686,"title":"PURPLE \/ M","option1":"PURPLE","option2":"M","option3":null,"sku":"","requires_shipping":true,"taxable":true,"featured_image":{"id":6865068032046,"product_id":1867102060590,"position":5,"created_at":"2019-07-01T19:38:54+08:00","updated_at":"2020-02-04T04:51:58+08:00","alt":null,"width":900,"height":900,"src":"https:\/\/cdn.shopify.com\/s\/files\/1\/0040\/3374\/0846\/products\/8_3_900x_02afac1d-649c-4543-a7a3-dfd600cfb80d.jpg?v=1580763118","variant_ids":[16853946531886,16955989360686,16955996962862,16956013281326]},"available":true,"name":"Premium Thermala Gloves (Buy 2 free shipping) - PURPLE \/ M","public_title":"PURPLE \/ M","options":["PURPLE","M"],"price":1899,"weight":0,"compare_at_price":3798,"inventory_management":null,"barcode":"","featured_media":{"alt":null,"id":2240759136302,"position":5,"preview_image":{"aspect_ratio":1.0,"height":900,"width":900,"src":"https:\/\/cdn.shopify.com\/s\/files\/1\/0040\/3374\/0846\/products\/8_3_900x_02afac1d-649c-4543-a7a3-dfd600cfb80d.jpg?v=1580763116"}}}],"images":["\/\/cdn.shopify.com\/s\/files\/1\/0040\/3374\/0846\/products\/2_6_900x_34a5ab73-2853-42c1-a9e0-0bc3379f90d1.jpg?v=1580763173","\/\/cdn.shopify.com\/s\/files\/1\/0040\/3374\/0846\/products\/5_4_900x_979fefaf-6acb-40d9-91d8-317df6cc4f48.jpg?v=1580763174","\/\/cdn.shopify.com\/s\/files\/1\/0040\/3374\/0846\/products\/7_3_900x_0ef1ca08-6303-4942-b406-282fa20782ae.jpg?v=1580763118","\/\/cdn.shopify.com\/s\/files\/1\/0040\/3374\/0846\/products\/9_2_900x_a56fe0ba-b719-4fda-b493-b71f69fadcfd.jpg?v=1580763117","\/\/cdn.shopify.com\/s\/files\/1\/0040\/3374\/0846\/products\/8_3_900x_02afac1d-649c-4543-a7a3-dfd600cfb80d.jpg?v=1580763118","\/\/cdn.shopify.com\/s\/files\/1\/0040\/3374\/0846\/products\/6_4_900x_cfb76b58-4193-404e-a205-3044548e8492.jpg?v=1580763049","\/\/cdn.shopify.com\/s\/files\/1\/0040\/3374\/0846\/products\/11_1_900x_f714e405-9315-4bac-a7d9-1d93abc6f41d.jpg?v=1580763050","\/\/cdn.shopify.com\/s\/files\/1\/0040\/3374\/0846\/products\/1_6_900x_707393e1-14fc-4a4d-93af-d9ff14678e40.jpg?v=1580763050","\/\/cdn.shopify.com\/s\/files\/1\/0040\/3374\/0846\/products\/3_6_900x_90a06b4b-ed3c-402b-8e5e-7125e27477b6.jpg?v=1580762997","\/\/cdn.shopify.com\/s\/files\/1\/0040\/3374\/0846\/products\/10_1_900x_99616ab4-53e2-474a-94b6-4361dd20aa8e.jpg?v=1580762940","\/\/cdn.shopify.com\/s\/files\/1\/0040\/3374\/0846\/products\/12_1_900x_5b990415-7615-4990-96cd-61bc43bd1822.jpg?v=1580762940"],"featured_image":"\/\/cdn.shopify.com\/s\/files\/1\/0040\/3374\/0846\/products\/2_6_900x_34a5ab73-2853-42c1-a9e0-0bc3379f90d1.jpg?v=1580763173","options":["Color","Size"],"media":[{"alt":null,"id":2240759005230,"position":1,"preview_image":{"aspect_ratio":1.0,"height":900,"width":900,"src":"https:\/\/cdn.shopify.com\/s\/files\/1\/0040\/3374\/0846\/products\/2_6_900x_34a5ab73-2853-42c1-a9e0-0bc3379f90d1.jpg?v=1580763173"},"aspect_ratio":1.0,"height":900,"media_type":"image","src":"https:\/\/cdn.shopify.com\/s\/files\/1\/0040\/3374\/0846\/products\/2_6_900x_34a5ab73-2853-42c1-a9e0-0bc3379f90d1.jpg?v=1580763173","width":900},{"alt":null,"id":2240759037998,"position":2,"preview_image":{"aspect_ratio":1.0,"height":900,"width":900,"src":"https:\/\/cdn.shopify.com\/s\/files\/1\/0040\/3374\/0846\/products\/5_4_900x_979fefaf-6acb-40d9-91d8-317df6cc4f48.jpg?v=1580763173"},"aspect_ratio":1.0,"height":900,"media_type":"image","src":"https:\/\/cdn.shopify.com\/s\/files\/1\/0040\/3374\/0846\/products\/5_4_900x_979fefaf-6acb-40d9-91d8-317df6cc4f48.jpg?v=1580763173","width":900},{"alt":null,"id":2240759070766,"position":3,"preview_image":{"aspect_ratio":1.0,"height":900,"width":900,"src":"https:\/\/cdn.shopify.com\/s\/files\/1\/0040\/3374\/0846\/products\/7_3_900x_0ef1ca08-6303-4942-b406-282fa20782ae.jpg?v=1580763116"},"aspect_ratio":1.0,"height":900,"media_type":"image","src":"https:\/\/cdn.shopify.com\/s\/files\/1\/0040\/3374\/0846\/products\/7_3_900x_0ef1ca08-6303-4942-b406-282fa20782ae.jpg?v=1580763116","width":900},{"alt":null,"id":2240759103534,"position":4,"preview_image":{"aspect_ratio":1.0,"height":900,"width":900,"src":"https:\/\/cdn.shopify.com\/s\/files\/1\/0040\/3374\/0846\/products\/9_2_900x_a56fe0ba-b719-4fda-b493-b71f69fadcfd.jpg?v=1580763116"},"aspect_ratio":1.0,"height":900,"media_type":"image","src":"https:\/\/cdn.shopify.com\/s\/files\/1\/0040\/3374\/0846\/products\/9_2_900x_a56fe0ba-b719-4fda-b493-b71f69fadcfd.jpg?v=1580763116","width":900},{"alt":null,"id":2240759136302,"position":5,"preview_image":{"aspect_ratio":1.0,"height":900,"width":900,"src":"https:\/\/cdn.shopify.com\/s\/files\/1\/0040\/3374\/0846\/products\/8_3_900x_02afac1d-649c-4543-a7a3-dfd600cfb80d.jpg?v=1580763116"},"aspect_ratio":1.0,"height":900,"media_type":"image","src":"https:\/\/cdn.shopify.com\/s\/files\/1\/0040\/3374\/0846\/products\/8_3_900x_02afac1d-649c-4543-a7a3-dfd600cfb80d.jpg?v=1580763116","width":900},{"alt":null,"id":2240759169070,"position":6,"preview_image":{"aspect_ratio":1.0,"height":900,"width":900,"src":"https:\/\/cdn.shopify.com\/s\/files\/1\/0040\/3374\/0846\/products\/6_4_900x_cfb76b58-4193-404e-a205-3044548e8492.jpg?v=1580763049"},"aspect_ratio":1.0,"height":900,"media_type":"image","src":"https:\/\/cdn.shopify.com\/s\/files\/1\/0040\/3374\/0846\/products\/6_4_900x_cfb76b58-4193-404e-a205-3044548e8492.jpg?v=1580763049","width":900},{"alt":null,"id":2240759201838,"position":7,"preview_image":{"aspect_ratio":1.0,"height":900,"width":900,"src":"https:\/\/cdn.shopify.com\/s\/files\/1\/0040\/3374\/0846\/products\/11_1_900x_f714e405-9315-4bac-a7d9-1d93abc6f41d.jpg?v=1580763049"},"aspect_ratio":1.0,"height":900,"media_type":"image","src":"https:\/\/cdn.shopify.com\/s\/files\/1\/0040\/3374\/0846\/products\/11_1_900x_f714e405-9315-4bac-a7d9-1d93abc6f41d.jpg?v=1580763049","width":900},{"alt":null,"id":2240759234606,"position":8,"preview_image":{"aspect_ratio":1.0,"height":900,"width":900,"src":"https:\/\/cdn.shopify.com\/s\/files\/1\/0040\/3374\/0846\/products\/1_6_900x_707393e1-14fc-4a4d-93af-d9ff14678e40.jpg?v=1580763049"},"aspect_ratio":1.0,"height":900,"media_type":"image","src":"https:\/\/cdn.shopify.com\/s\/files\/1\/0040\/3374\/0846\/products\/1_6_900x_707393e1-14fc-4a4d-93af-d9ff14678e40.jpg?v=1580763049","width":900},{"alt":null,"id":2240759267374,"position":9,"preview_image":{"aspect_ratio":1.0,"height":900,"width":900,"src":"https:\/\/cdn.shopify.com\/s\/files\/1\/0040\/3374\/0846\/products\/3_6_900x_90a06b4b-ed3c-402b-8e5e-7125e27477b6.jpg?v=1580762996"},"aspect_ratio":1.0,"height":900,"media_type":"image","src":"https:\/\/cdn.shopify.com\/s\/files\/1\/0040\/3374\/0846\/products\/3_6_900x_90a06b4b-ed3c-402b-8e5e-7125e27477b6.jpg?v=1580762996","width":900},{"alt":null,"id":2240759300142,"position":10,"preview_image":{"aspect_ratio":1.0,"height":900,"width":900,"src":"https:\/\/cdn.shopify.com\/s\/files\/1\/0040\/3374\/0846\/products\/10_1_900x_99616ab4-53e2-474a-94b6-4361dd20aa8e.jpg?v=1580762939"},"aspect_ratio":1.0,"height":900,"media_type":"image","src":"https:\/\/cdn.shopify.com\/s\/files\/1\/0040\/3374\/0846\/products\/10_1_900x_99616ab4-53e2-474a-94b6-4361dd20aa8e.jpg?v=1580762939","width":900},{"alt":null,"id":2240759332910,"position":11,"preview_image":{"aspect_ratio":1.0,"height":900,"width":900,"src":"https:\/\/cdn.shopify.com\/s\/files\/1\/0040\/3374\/0846\/products\/12_1_900x_5b990415-7615-4990-96cd-61bc43bd1822.jpg?v=1580762940"},"aspect_ratio":1.0,"height":900,"media_type":"image","src":"https:\/\/cdn.shopify.com\/s\/files\/1\/0040\/3374\/0846\/products\/12_1_900x_5b990415-7615-4990-96cd-61bc43bd1822.jpg?v=1580762940","width":900}],"content":"\u003cmeta charset=\"utf-8\"\u003e\n\u003cp\u003e\u003cstrong\u003e\u003cspan\u003e\u003c\/span\u003e\u003c\/strong\u003e\u003cspan\u003e\u003cstrong\u003eMaximum Comfort, Perfect Fit, Works with Phone, Wind \u0026amp; Water \u0026amp; Puncture proof that all you need from a Premium Gloves\u003c\/strong\u003e\u003c\/span\u003e\u003c\/p\u003e\n\u003cp\u003e\u003cb\u003eKeep Your Hands \u003ci\u003eNice and Toasty\u003c\/i\u003e in Even the \u003cspan\u003eCOLDEST\u003c\/span\u003e of Weather\u003cspan\u003e \u003c\/span\u003e\u003c\/b\u003e\u003cspan\u003e(\u003c\/span\u003e\u003cb\u003eWorks With Phones Too!\u003c\/b\u003e\u003cspan\u003e)\u003c\/span\u003e\u003c\/p\u003e\n\u003cmeta charset=\"utf-8\"\u003e\n\u003cp\u003e\u003cspan\u003e\u003cimg src=\"https:\/\/media.giphy.com\/media\/TEHog00R2jBnWYY7rg\/giphy.gif\" alt=\"\"\u003e\u003c\/span\u003e\u003c\/p\u003e\n\u003cul style=\"list-style: none; margin: 0px;\"\u003e\n\u003cli style=\"list-style: none;\"\u003e\n\u003cspan\u003e\u003c\/span\u003e\u003cb\u003e\u003cspan\u003eKeep Hands Warm: \u003c\/span\u003e\u003c\/b\u003einsulated nylon works to ensure your hands are never cold\u003c\/li\u003e\n\u003cli style=\"list-style: none;\"\u003e\n\u003cspan\u003e\u003c\/span\u003e\u003cb\u003e\u003cspan\u003eProtect Skin from Winds:\u003c\/span\u003e \u003c\/b\u003ehigh-quality neoprene wind-stopping rubber keeps your skin from wind damage\u003c\/li\u003e\n\u003cli style=\"list-style: none;\"\u003e\n\u003cspan\u003e\u003c\/span\u003e\u003cb\u003e\u003cspan\u003eUse Touch Screen Devices:\u003c\/span\u003e \u003c\/b\u003ethumb and index fingers have touchscreen capability so you can use your phone anytime\u003c\/li\u003e\n\u003cli style=\"list-style: none;\"\u003e\n\u003cspan\u003e\u003c\/span\u003e\u003cb\u003e\u003cspan\u003eAdjust for Perfect Fit:\u003c\/span\u003e \u003c\/b\u003especially designed zipper allows you to find your best fit\u003c\/li\u003e\n\u003cli style=\"list-style: none;\"\u003e\n\u003cspan\u003e\u003c\/span\u003e\u003cb\u003e\u003cspan\u003eWon't Ever Slip:\u003c\/span\u003e \u003c\/b\u003eanti-slip PVC rubber near palm keeps gloves from sliding off\u003c\/li\u003e\n\u003c\/ul\u003e\n\u003cmeta charset=\"utf-8\"\u003e\u003cmeta charset=\"utf-8\"\u003e\n\u003cp\u003e\u003cb\u003e\u003cimg src=\"https:\/\/media.giphy.com\/media\/5kF1QRI4sopucXCPsH\/giphy.gif\" alt=\"\"\u003e\u003cbr\u003e\u003c\/b\u003e\u003c\/p\u003e\n\u003cp\u003e\u003cb\u003eEnjoy the Cold Weather \u003cspan\u003eWITHOUT\u003c\/span\u003e Frozen Hands\u003c\/b\u003e\u003c\/p\u003e\n\u003cp\u003eSome people don't like the cold\u003cspan\u003e,\u003c\/span\u003e\u003cspan\u003e \u003c\/span\u003eand others love it! But regardless of how you feel about it\u003cspan\u003e,\u003c\/span\u003e\u003cspan\u003e \u003c\/span\u003eyou're going to have to face it every now and then.\u003c\/p\u003e\n\u003cp\u003eSo whether you're out cycling\u003cspan\u003e,\u003c\/span\u003e\u003cspan\u003e \u003c\/span\u003esledding\u003cspan\u003e,\u003c\/span\u003e\u003cspan\u003e \u003c\/span\u003eor just shoveling snow\u003cspan\u003e,\u003c\/span\u003e\u003cspan\u003e \u003c\/span\u003eyou need to be able to keep warm. \u003c\/p\u003e\n\u003cp\u003eYou deserve gloves that keep your hands toasty \u003ci\u003ewithout\u003c\/i\u003e being big and bulky.\u003c\/p\u003e\n\u003cmeta charset=\"utf-8\"\u003e\n\u003cp\u003e\u003cspan\u003eThermatech \u003c\/span\u003eis the \u003ci\u003eperfect\u003c\/i\u003e solution for you.  \u003c\/p\u003e\n\u003cp\u003e\u003cimg src=\"https:\/\/media.giphy.com\/media\/8gNPjHYj72JE4hyrO6\/giphy.gif\" alt=\"\"\u003e \u003c\/p\u003e\n\u003cp\u003eInsulated nylon material and wind-stopping technology work together to keep your hands warm. Your hands will be completely protected from strong winds too!\u003c\/p\u003e\n\u003cp\u003eSo go out there and do what you gotta do! And know that \u003cspan\u003eThermatech \u003c\/span\u003eis here to keep your hands safe.\u003c\/p\u003e\n\u003cp\u003e\u003cb\u003e\u003cspan\u003eA Fantastic Fit...\u003c\/span\u003e\u003cspan\u003eLike it SHOULD Be!\u003c\/span\u003e\u003c\/b\u003e\u003c\/p\u003e\n\u003cp\u003eWe understand that buying gloves can be a difficult process.\u003c\/p\u003e\n\u003cp\u003eWhat if they don't fit? Too tight? Too loose? I know all the concerns...\u003c\/p\u003e\n\u003cp\u003eSo we've decided to make the process \u003ci\u003eeasy\u003c\/i\u003e for you.\u003c\/p\u003e\n\u003cp\u003eWe implemented special designs into \u003cspan\u003eThermatech\u003c\/span\u003e™ so you can achieve your \u003ci\u003eperfect\u003c\/i\u003e fit. \u003c\/p\u003e\n\u003cp\u003eThe strategically placed zipper lets you adjust the gloves for maximum comfort. At the same time, the zipper preserves heat while letting your hands breath freely. \u003c\/p\u003e\n\u003cp\u003e\u003cimg src=\"\/\/cdn.shopify.com\/s\/files\/1\/0029\/5544\/4337\/files\/IMG_6782.JPG?v=1544019972\" alt=\"\"\u003e\u003c\/p\u003e\n\u003cp\u003eIn addition\u003cspan\u003e,\u003c\/span\u003e\u003cspan\u003e \u003c\/span\u003especial anti-slip PVC rubber keeps your gloves from sliding off in \u003ci\u003eany\u003c\/i\u003e condition.\u003c\/p\u003e\n\u003cp\u003eAnd all of this is inside lightweight\u003cspan\u003e,\u003c\/span\u003e \u003ci\u003ethin\u003c\/i\u003e gloves that work even better than bulky ones!\u003c\/p\u003e\n\u003cp\u003e\u003cspan\u003e\u003cb\u003eYes Yes Yes\u003c\/b\u003e\u003cspan\u003e,\u003c\/span\u003e\u003cb\u003e You Can \u003ci\u003eStill\u003c\/i\u003e Use Your Phone!\u003c\/b\u003e\u003c\/span\u003e\u003c\/p\u003e\n\u003cmeta charset=\"utf-8\"\u003e\n\u003cp\u003e\u003cspan\u003eThermatech \u003c\/span\u003eis one of the \u003ci\u003efew \u003c\/i\u003egloves that's \u003cstrong\u003e\u003cspan\u003e100% compatible with touchscreen devices. \u003c\/span\u003e\u003c\/strong\u003e\u003c\/p\u003e\n\u003cp\u003eThe index and thumb fingers on both glove hands were designed to work perfectly with touch screens. \u003c\/p\u003e\n\u003cp\u003eFor the first time ever\u003cspan\u003e,\u003c\/span\u003e\u003cspan\u003e \u003c\/span\u003ebe able to successfully use your phone without struggling. \u003c\/p\u003e\n\u003cp\u003eNo mistakenly hit buttons\u003cspan\u003e,\u003c\/span\u003e\u003cspan\u003e \u003c\/span\u003eno hassle. Just incredibly warm gloves that let you use your phone at the same time!\u003c\/p\u003e\n\u003cp\u003e\u003cb\u003eProduct Details:\u003c\/b\u003e\u003c\/p\u003e\n\u003cul style=\"list-style: none; margin: 0px;\"\u003e\n\u003cli style=\"list-style: none;\"\u003e\n\u003cb\u003eGender: \u003c\/b\u003eUnisex\u003c\/li\u003e\n\u003cli style=\"list-style: none;\"\u003e\n\u003cb\u003eMaterial: \u003c\/b\u003eNeoprene and\u003cb\u003e \u003c\/b\u003eNylon Wind-Stopping Fabric \u003c\/li\u003e\n\u003cli style=\"list-style: none;\"\u003e\n\u003cb\u003eSize: \u003c\/b\u003eOne \u003cb\u003esize\u003c\/b\u003e fits all\u003c\/li\u003e\n\u003c\/ul\u003e\n\u003cp\u003e\u003cstrong\u003e\u003c\/strong\u003e\u003cb\u003ePackage Includes:  \u003c\/b\u003e1 x Pair of \u003cspan\u003eThermatech \u003c\/span\u003eGloves\u003c\/p\u003e\n\u003cp\u003e \u003c\/p\u003e\n\u003cp\u003e\u003cimg src=\"https:\/\/cdn.shopify.com\/s\/files\/1\/0111\/9531\/8330\/files\/444_large.jpg?v=1542197195\" alt=\"\"\u003e\u003c\/p\u003e\n\u003cmeta charset=\"utf-8\"\u003e\u003cmeta charset=\"utf-8\"\u003e\n\u003cp\u003e\u003cbr\u003e\u003cspan\u003e\u003cstrong\u003eWhy buy from Hebestorm, instead of others?\u003c\/strong\u003e\u003c\/span\u003e\u003c\/p\u003e\n\u003cul style=\"list-style: none; margin: 0px;\"\u003e\n\u003cul style=\"list-style: none; margin: 0px;\"\u003e\n\u003cul style=\"list-style: none; margin: 0px;\"\u003e\n\u003cli style=\"list-style: none;\"\u003eWe work\u003cspan\u003e \u003c\/span\u003e\u003cstrong\u003edirectly with manufacturers\u003c\/strong\u003e\u003cspan\u003e \u003c\/span\u003eall over the world to ensure\u003cspan\u003e \u003c\/span\u003e\u003cstrong\u003ethe best quality\u003c\/strong\u003e\u003cspan\u003e \u003c\/span\u003eof our products. We have\u003cspan\u003e \u003c\/span\u003e\u003cstrong\u003eQuality Control department\u003c\/strong\u003e\u003cspan\u003e \u003c\/span\u003ewhich help us to keep our promise!\u003c\/li\u003e\n\u003cli style=\"list-style: none;\"\u003e\n\u003cstrong\u003ePrice\u003c\/strong\u003e\u003cspan\u003e \u003c\/span\u003eis always\u003cspan\u003e \u003c\/span\u003e\u003cstrong\u003ecompetitive.\u003c\/strong\u003e\n\u003c\/li\u003e\n\u003cli style=\"list-style: none;\"\u003e\u003cstrong\u003eAwesome Customer Service\u003c\/strong\u003e\u003c\/li\u003e\n\u003cli style=\"list-style: none;\"\u003e\n\u003cstrong\u003eAmazing products \u003c\/strong\u003e\u003cstrong\u003e\u003c\/strong\u003ealong with\u003cstrong\u003e High Quality\u003c\/strong\u003e\n\u003c\/li\u003e\n\u003cli style=\"list-style: none;\"\u003eRead\u003cspan\u003e \u003c\/span\u003e\u003cstrong\u003ereviews\u003c\/strong\u003e\u003cspan\u003e \u003c\/span\u003efrom our lovely customers\u003c\/li\u003e\n\u003c\/ul\u003e\n\u003c\/ul\u003e\n\u003c\/ul\u003e\n\u003cp\u003e\u003cb\u003eWhat Our Customers Have to Say!\u003c\/b\u003e\u003c\/p\u003e\n\u003cp\u003e \u003cb\u003e\u003cimg src=\"https:\/\/cdn.shopify.com\/s\/files\/1\/0016\/8047\/4201\/files\/star_rating_large.jpg?v=1544005881\" alt=\"\"\u003e  Great fit\u003c\/b\u003e\u003c\/p\u003e\n\u003cp\u003eThese gloves fit great. They still have a bit of a bulky fingertip when compared to more shape conforming gloves\u003cspan\u003e,\u003c\/span\u003e\u003cspan\u003e \u003c\/span\u003ebut for the thickness of the glove\u003cspan\u003e,\u003c\/span\u003e\u003cspan\u003e \u003c\/span\u003eit stays warm and I can still use my fingertips and grip things. I can wear mine with the zipper closed but it looks like a good innovation for someone who may have a thicker base of their palm or larger wrist... You can kind of adjust the tightness of the glove opening.\u003c\/p\u003e\n\u003cp\u003eOverall\u003cspan\u003e,\u003c\/span\u003e\u003cspan\u003e \u003c\/span\u003egreat for the price. I can still use my touchscreen phone and tablet with these on. And they're very warm!\u003c\/p\u003e\n\u003cp\u003e- Emily Lehman\u003c\/p\u003e\n\u003cp\u003e\u003cb\u003e\u003cimg src=\"https:\/\/cdn.shopify.com\/s\/files\/1\/0016\/8047\/4201\/files\/star_rating_large.jpg?v=1544005881\" alt=\"\"\u003e\u003c\/b\u003e  \u003cb\u003eA must-have for winter!\u003c\/b\u003e\u003c\/p\u003e\n\u003cp\u003eThese gloves worked extremely well. Got them for my oldest two children with sickle cell anemia and they worked wonders keeping their hands from the cold and they were still able to play in the band with their instruments while using them.\u003c\/p\u003e\n\u003cp\u003e- Stephanie R. \u003c\/p\u003e\n\u003cp\u003e\u003cb\u003e\u003cimg src=\"https:\/\/cdn.shopify.com\/s\/files\/1\/0016\/8047\/4201\/files\/star_rating_large.jpg?v=1544005881\" alt=\"\"\u003e\u003c\/b\u003e  \u003cb\u003eThey fit great...\u003c\/b\u003e\u003c\/p\u003e\n\u003cp\u003eThey fit great and the touch sensor for smartphones is great just with it was on all fingers. As for riding with them I'm happy they definitely keep hands warmer when riding in high wind or colder temps.\u003c\/p\u003e\n\u003cp\u003e- Jonas\u003c\/p\u003e\n\u003cp\u003e\u003cb\u003e\u003cimg src=\"https:\/\/cdn.shopify.com\/s\/files\/1\/0016\/8047\/4201\/files\/star_rating_large.jpg?v=1544005881\" alt=\"\"\u003e\u003c\/b\u003e   \u003cb\u003elove em!!!!\u003c\/b\u003e\u003c\/p\u003e\n\u003cp\u003eAmazing gloves!!!!!!! Super responsive with my galaxy. So happy i picked them up. I have no bad words about these gloves. They're very warm and they do protect my hands well from the wind. I bought a few more of these for my family as well. Thanks guys!\u003c\/p\u003e\n\u003cp\u003e- Robin A.\u003c\/p\u003e\n\u003cp\u003e\u003cimg src=\"https:\/\/cdn.shopify.com\/s\/files\/1\/0016\/8047\/4201\/files\/555_large_1482b077-467b-4b30-bb15-ddeb769d633a_large.jpg?v=1544004605\" alt=\"\"\u003e\u003c\/p\u003e\n\u003cp\u003e \u003c\/p\u003e\n\u003cp\u003e\u003cstrong\u003e\u003cb\u003e\u003cspan\u003eSHIPPING \u0026amp; DELIVERY\u003c\/span\u003e\u003c\/b\u003e\u003c\/strong\u003e\u003cstrong\u003e\u003cb\u003e\u003cspan\u003e\u003cbr\u003e\u003c\/span\u003e\u003c\/b\u003e\u003c\/strong\u003eWe processes orders between Monday and Friday. Orders will be processed within 7 business days of ordering and shipped out the next day after the processing day. All orders are shipped with tracking number so you can track it every step of the way!\u003c\/p\u003e\n\u003cp\u003e\u003cimg src=\"https:\/\/cdn.shopify.com\/s\/files\/1\/0237\/6233\/7856\/files\/33333333333f_large.png?v=1560312435\" alt=\"\"\u003e\u003c\/p\u003e\n\u003ch1\u003e\u003cstrong\u003eOUR GUARANTEE\u003c\/strong\u003e\u003c\/h1\u003e\n\u003cp\u003e\u003cspan\u003e📦 \u003cstrong\u003eInsured Worldwide Shipping: \u003c\/strong\u003eEach order includes real-time tracking details and insurance coverage in the unlikely event that a package gets lost or stolen in transit.\u003c\/span\u003e\u003c\/p\u003e\n\u003cp\u003e\u003cspan\u003e💰 \u003cstrong\u003eMoney Back Guarantee: \u003c\/strong\u003eIf your items arrive damaged or becomes defective within 30 days of \u003cem\u003enormal \u003c\/em\u003eusage, we will gladly issue out a replacement or refund.\u003c\/span\u003e\u003c\/p\u003e\n\u003cp\u003e\u003cspan\u003e✉️ \u003cstrong\u003e24\/7 Customer Support: \u003c\/strong\u003eWe have a team of live reps ready to help and answer any questions you have within a 24 hour time frame, 7 days a week.\u003c\/span\u003e\u003c\/p\u003e\n\u003cp\u003e\u003cspan\u003e🔒 \u003cstrong\u003eSafe \u0026amp; Secure Checkouts: \u003c\/strong\u003eWe use state-of-the-art SSL Secure encryption to keep your personal and financial information 100% protected.\u003c\/span\u003e\u003c\/p\u003e\n\u003cp\u003e\u003cspan\u003e\u003cstrong\u003eClick the \"Add to Cart\" button now! \u003cbr\u003eLimited Quantity - Will sell out fast!\u003c\/strong\u003e\u003c\/span\u003e\u003c\/p\u003e\n\u003cp\u003e\u003cspan\u003e\u003cstrong\u003e\u003cimg alt=\"\" src=\"https:\/\/cdn.shopify.com\/s\/files\/1\/0075\/7261\/9323\/files\/LIMITED_STOCk_large.gif?v=1534836902\"\u003e\u003c\/strong\u003e\u003c\/span\u003e\u003c\/p\u003e\n\u003ch3\u003e\u003cspan\u003e\u003cstrong\u003eFind More Products In Our Online Shop: \u003ca href=\"https:\/\/popularbuyonline.com\/\" title=\"www.popularbuyonline.com\" target=\"_blank\" rel=\"noopener noreferrer\"\u003ewww.popularbuyonline.com\u003c\/a\u003e\u003c\/strong\u003e\u003c\/span\u003e\u003c\/h3\u003e\n\u003ch3\u003e\u003cspan\u003e\u003cb\u003e\u003cstrong\u003e\u003c\/strong\u003e\u003c\/b\u003e\u003c\/span\u003e\u003c\/h3\u003e"}
Premium Thermala Gloves (Buy 2 free shipping)
Product Description
Maximum Comfort, Perfect Fit, Works with Phone, Wind & Water & Puncture proof that all you need from a Premium Gloves
Keep Your Hands Nice and Toasty in Even the COLDEST of Weather (Works With Phones Too!)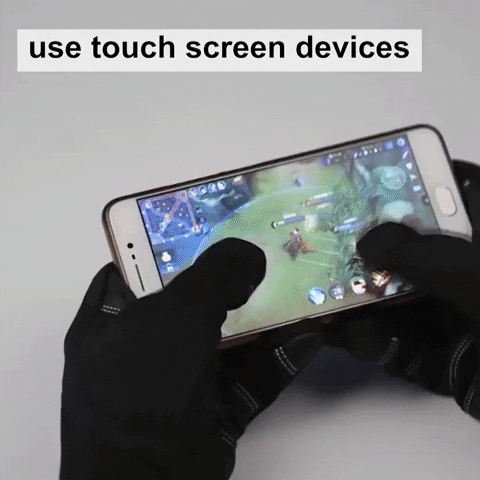 Keep Hands Warm: 

insulated nylon works to ensure your hands are never cold

Protect Skin from Winds:

 high-quality neoprene wind-stopping rubber keeps your skin from wind damage

Use Touch Screen Devices:

 thumb and index fingers have touchscreen capability so you can use your phone anytime

Adjust for Perfect Fit:

 specially designed zipper allows you to find your best fit

Won't Ever Slip:

 anti-slip PVC rubber near palm keeps gloves from sliding off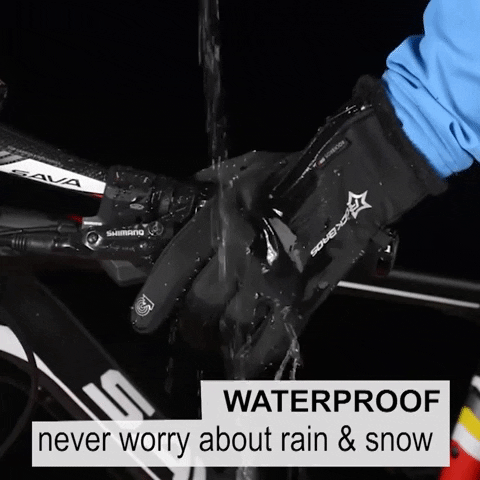 Enjoy the Cold Weather WITHOUT Frozen Hands
Some people don't like the cold, and others love it! But regardless of how you feel about it, you're going to have to face it every now and then.
So whether you're out cycling, sledding, or just shoveling snow, you need to be able to keep warm. 
You deserve gloves that keep your hands toasty without being big and bulky.
Thermatech is the perfect solution for you.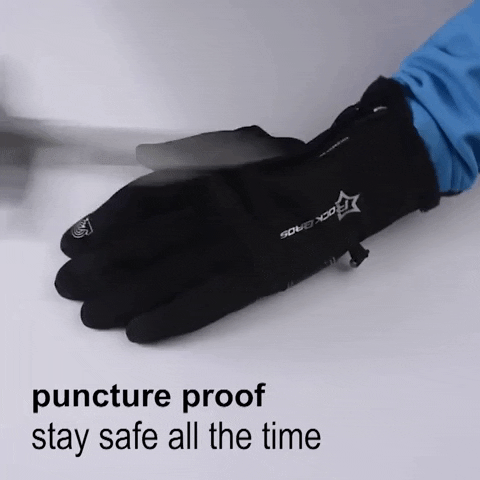 Insulated nylon material and wind-stopping technology work together to keep your hands warm. Your hands will be completely protected from strong winds too!
So go out there and do what you gotta do! And know that Thermatech is here to keep your hands safe.
A Fantastic Fit...Like it SHOULD Be!
We understand that buying gloves can be a difficult process.
What if they don't fit? Too tight? Too loose? I know all the concerns...
So we've decided to make the process easy for you.
We implemented special designs into Thermatech™ so you can achieve your perfect fit. 
The strategically placed zipper lets you adjust the gloves for maximum comfort. At the same time, the zipper preserves heat while letting your hands breath freely. 
In addition, special anti-slip PVC rubber keeps your gloves from sliding off in any condition.
And all of this is inside lightweight, thin gloves that work even better than bulky ones!
Yes Yes Yes, You Can Still Use Your Phone!
Thermatech is one of the few gloves that's 100% compatible with touchscreen devices. 
The index and thumb fingers on both glove hands were designed to work perfectly with touch screens. 
For the first time ever, be able to successfully use your phone without struggling. 
No mistakenly hit buttons, no hassle. Just incredibly warm gloves that let you use your phone at the same time!
Product Details:
Gender: Unisex
Material: Neoprene and Nylon Wind-Stopping Fabric 
Size: One size fits all
Package Includes:  1 x Pair of Thermatech Gloves

Why buy from Hebestorm, instead of others?
We work

 

directly with manufacturers

 

all over the world to ensure

 

the best quality

 

of our products. We have

 

Quality Control department

 

which help us to keep our promise!
Price

 

is always

 

competitive.
Awesome Customer Service
Amazing products along with High Quality
Read

 

reviews

 

from our lovely customers
What Our Customers Have to Say!
  Great fit
These gloves fit great. They still have a bit of a bulky fingertip when compared to more shape conforming gloves, but for the thickness of the glove, it stays warm and I can still use my fingertips and grip things. I can wear mine with the zipper closed but it looks like a good innovation for someone who may have a thicker base of their palm or larger wrist... You can kind of adjust the tightness of the glove opening.
Overall, great for the price. I can still use my touchscreen phone and tablet with these on. And they're very warm!
- Emily Lehman
  A must-have for winter!
These gloves worked extremely well. Got them for my oldest two children with sickle cell anemia and they worked wonders keeping their hands from the cold and they were still able to play in the band with their instruments while using them.
- Stephanie R. 
  They fit great...
They fit great and the touch sensor for smartphones is great just with it was on all fingers. As for riding with them I'm happy they definitely keep hands warmer when riding in high wind or colder temps.
- Jonas
   love em!!!!
Amazing gloves!!!!!!! Super responsive with my galaxy. So happy i picked them up. I have no bad words about these gloves. They're very warm and they do protect my hands well from the wind. I bought a few more of these for my family as well. Thanks guys!
- Robin A.
SHIPPING & DELIVERY
We processes orders between Monday and Friday. Orders will be processed within 7 business days of ordering and shipped out the next day after the processing day. All orders are shipped with tracking number so you can track it every step of the way!
OUR GUARANTEE
📦 Insured Worldwide Shipping: Each order includes real-time tracking details and insurance coverage in the unlikely event that a package gets lost or stolen in transit.
💰 Money Back Guarantee: If your items arrive damaged or becomes defective within 30 days of normal usage, we will gladly issue out a replacement or refund.
✉️ 24/7 Customer Support: We have a team of live reps ready to help and answer any questions you have within a 24 hour time frame, 7 days a week.
🔒 Safe & Secure Checkouts: We use state-of-the-art SSL Secure encryption to keep your personal and financial information 100% protected.
Click the "Add to Cart" button now! 
Limited Quantity - Will sell out fast!