{"id":1898096263214,"title":"Premium Tungsten Steel Carbide Rotary Burr Set","handle":"premium-tungsten-steel-carbide-rotary-burr-set","description":"\u003cdiv\u003e\u003cimg src=\"\/\/cdn.shopify.com\/s\/files\/1\/0191\/5210\/9668\/files\/LOGO_large_65bc5e06-c1c7-4d01-9841-e7183b24d76a_large.png?v=1560849063\" alt=\"\" style=\"display: block; margin-left: auto; margin-right: auto;\"\u003e\u003c\/div\u003e\n\u003cdiv style=\"text-align: center;\"\u003e\u003c\/div\u003e\n\u003cdiv style=\"text-align: center;\"\u003e\u003cimg src=\"\/\/cdn.shopify.com\/s\/files\/1\/0191\/5210\/9668\/files\/gif1_9f75e6d8-7160-443c-8822-5df274d329ef_large.gif?v=1560920820\" alt=\"\"\u003e\u003c\/div\u003e\n\u003cdiv style=\"text-align: left;\"\u003eThe carbide alloy rotary file use is extremely widespread, applies in the mold processing manufacture; Machine parts bevel edge, inverted round and trench processing.\u003c\/div\u003e\n\u003cdiv style=\"text-align: left;\"\u003e\n\u003cimg src=\"\/\/cdn.shopify.com\/s\/files\/1\/0145\/1393\/0294\/files\/41zRpQPXFGL_large.jpg?v=1561101142\" alt=\"\"\u003e\u003cbr\u003e Good processing quality, finish high; Can process cast iron, cast steel, carbon steel, alloy steel, stainless steel, copper, aluminum and other metals, and marble, jade, bone and other non-metallic.\u003c\/div\u003e\n\u003cdiv style=\"text-align: left;\"\u003e\n\u003cmeta charset=\"utf-8\"\u003e\n\u003cem\u003e\u003cimg alt=\"\" src=\"https:\/\/media.giphy.com\/media\/x0nt2DOVnagUXvfEA7\/giphy.gif\"\u003e\u003c\/em\u003e\u003cbr\u003e Easy to use, safe and reliable; Reduces the arduous manual labor greatly, reduce the cost of production.\u003c\/div\u003e\n\u003cdiv style=\"text-align: left;\"\u003e\n\u003cimg src=\"\/\/cdn.shopify.com\/s\/files\/1\/0145\/1393\/0294\/files\/61cNMi5OaXL._SL1000_large.jpg?v=1561100977\" alt=\"\"\u003e\u003cbr\u003eLong service life, ten times higher than the durability of high speed steel cutter, and 200 times more durable than small grinding wheels\u003c\/div\u003e\n\u003cdiv style=\"text-align: left;\"\u003eWidely used in machinery, automobile, shipbuilding, chemical, craft sculpture etc.\u003c\/div\u003e\n\u003cdiv style=\"text-align: center;\"\u003e\u003cimg src=\"\/\/cdn.shopify.com\/s\/files\/1\/0145\/1393\/0294\/files\/61k3sJHKdXL._SL1150_large.jpg?v=1561101095\" alt=\"\"\u003e\u003c\/div\u003e\n\u003cdiv style=\"text-align: center;\"\u003e\n\u003cp\u003e\u003cstrong\u003eFeatures:\u003c\/strong\u003e\u003c\/p\u003e\n\u003cul\u003e\n\u003cli style=\"text-align: left;\"\u003e\n\u003cspan style=\"color: #990000;\"\u003e\u003cstrong\u003eSHAPE:\u003c\/strong\u003e\u003c\/span\u003e\u003cspan\u003e \u003c\/span\u003eDouble Cut cylinder with variants shape.\u003c\/li\u003e\n\u003cli style=\"text-align: left;\"\u003e\n\u003cspan style=\"color: #990000;\"\u003e\u003cstrong\u003eDURABLE:\u003c\/strong\u003e \u003c\/span\u003eMade of heat-treated Tungsten carbide YG8 that lasts 10 times working life than HSS, suitable for machining various kinds of a metal material including ≤HRC65 hardened steel.\u003c\/li\u003e\n\u003c\/ul\u003e\n\u003cp\u003e\u003cimg src=\"\/\/cdn.shopify.com\/s\/files\/1\/0145\/1393\/0294\/files\/4_7fc3a371-91eb-47a4-aba4-c4913d562202_large.jpg?v=1561100975\" alt=\"\"\u003e\u003c\/p\u003e\n\u003cul\u003e\n\u003cli style=\"text-align: left;\"\u003e\n\u003cspan style=\"color: #990000;\"\u003e\u003cstrong\u003eVERSATILE:\u003c\/strong\u003e \u003c\/span\u003eWidely used for metalwork, welding, wood carving, model engineering, jewelry making, deburring, grinding, cylinder head porting and sculpting.\u003c\/li\u003e\n\u003cli style=\"text-align: left;\"\u003e\n\u003cspan\u003e\u003cspan style=\"color: #990000;\"\u003e\u003cstrong\u003eTARGET:\u003c\/strong\u003e\u003c\/span\u003e \u003c\/span\u003eSuitable for all skill level | this is an essential kit for woodworkers \u0026amp; enthusiasts who clean up welds or works with metal frequently, easy to grasp and use, safe and reliable.\u003c\/li\u003e\n\u003cli style=\"text-align: left;\"\u003e\n\u003cspan style=\"color: #990000;\"\u003e\u003cstrong\u003eCONVENIENT:\u003c\/strong\u003e \u003c\/span\u003eGenerally can be used with handheld electric or pneumatic tool drive (can also be used in the machine tool, and the speed of the electric\/pneumatic tools usually about 6000-50000 RPM)\u003c\/li\u003e\n\u003c\/ul\u003e\n\u003c\/div\u003e\n\u003cdiv style=\"text-align: center;\"\u003e\u003cimg src=\"\/\/cdn.shopify.com\/s\/files\/1\/0145\/1393\/0294\/files\/716LTLlP2pL._SL1500_large.jpg?v=1561101062\" alt=\"\"\u003e\u003c\/div\u003e\n\u003cdiv style=\"text-align: center;\"\u003e\n\u003cli\u003e\u003cspan style=\"font-family: Verdana; font-size: small;\" size=\"2\" face=\"Verdana\"\u003e1.Tungsten Carbide cutter Rotary Burr Set CNC Engraving Bit\u003c\/span\u003e\u003c\/li\u003e\n\u003cli\u003e\u003cspan style=\"font-family: Verdana; font-size: small;\" size=\"2\" face=\"Verdana\"\u003e2.Type: Rotary Burr\u003c\/span\u003e\u003c\/li\u003e\n\u003cli\u003e\u003cspan style=\"font-family: Verdana; font-size: small;\" size=\"2\" face=\"Verdana\"\u003e3.High production efficiency\u003c\/span\u003e\u003c\/li\u003e\n\u003cli\u003e\u003cspan style=\"font-family: Verdana; font-size: small;\" size=\"2\" face=\"Verdana\"\u003e4.Long service life\u003c\/span\u003e\u003c\/li\u003e\n\u003cli\u003e\u003cspan style=\"font-family: Verdana; font-size: small;\" size=\"2\" face=\"Verdana\"\u003e5.Easy to use , safe and reliable\u003cbr\u003e \u003c\/span\u003e\u003c\/li\u003e\n\u003cbr\u003e\u003cbr\u003e\n\u003c\/div\u003e\n\u003cdiv style=\"text-align: center;\"\u003e\u003c\/div\u003e\n\u003cdiv style=\"text-align: center;\"\u003e\u003cimg src=\"\/\/cdn.shopify.com\/s\/files\/1\/0191\/5210\/9668\/files\/gif3_43f853ef-7ce2-40b4-8e90-2ac15b79e5cb_large.gif?v=1560921012\" alt=\"\"\u003e\u003c\/div\u003e\n\u003cdiv style=\"text-align: center;\"\u003e\n\u003cp\u003e\u003cstrong\u003eProduct Description:\u003c\/strong\u003e\u003c\/p\u003e\n\u003cul\u003e\n\u003cli style=\"text-align: left;\"\u003eCarbide rotary burr set processing all kinds of metal (burr bits for metal carbide burrs for steel including all sorts of hardened steel) and non-metal (such as marble, jade, bone).\u003c\/li\u003e\n\u003cli style=\"text-align: left;\"\u003eMachining hardness reaches HRA65.\u003c\/li\u003e\n\u003cli style=\"text-align: left;\"\u003eFor the most work rotary burr set can be replaced with a small grinding wheel and no dust pollution.\u003c\/li\u003e\n\u003c\/ul\u003e\n\u003cmeta charset=\"utf-8\"\u003e\n\u003cp\u003e\u003cimg src=\"\/\/cdn.shopify.com\/s\/files\/1\/0145\/1393\/0294\/files\/51rVKcUPzlL._SL1000_large.jpg?v=1561100997\" alt=\"\"\u003e\u003c\/p\u003e\n\u003cul\u003e\n\u003cli style=\"text-align: left;\"\u003eHigh efficiency, high-quality finish, long service life, good economic returns.\u003c\/li\u003e\n\u003cli style=\"text-align: left;\"\u003eEasy to use, safe and reliable, can reduce labor intensity.\u003c\/li\u003e\n\u003cli style=\"text-align: left;\"\u003eMechanical parts chamfering, rounding and groove processing.\u003c\/li\u003e\n\u003cli style=\"text-align: left;\"\u003eDual Chamber is crossover lines, not easy to block the lines, more suitable for the object of relatively low-density material.\u003c\/li\u003e\n\u003cli style=\"text-align: left;\"\u003e10 different types: Oval, inverted cone, pointed cone, ball nose cone, ball nose, pointed tree nose, flame, ball, a cylinder with round head, a cylinder with end cut.\u003c\/li\u003e\n\u003c\/ul\u003e\n\u003cp\u003e\u003cimg src=\"\/\/cdn.shopify.com\/s\/files\/1\/0145\/1393\/0294\/files\/71b7TNrByrL._SL1300_large.jpg?v=1561101184\" alt=\"\"\u003e\u003c\/p\u003e\n\u003c\/div\u003e\n\u003cdiv style=\"text-align: center;\"\u003e\n\u003cp\u003e\u003cb\u003eUses:\u003c\/b\u003e\u003c\/p\u003e\n\u003cul\u003e\n\u003cli style=\"text-align: left;\"\u003eCleaning trimming, veining, and weld joint of casting, forging and welding. Finishing all kinds of metal molds.\u003c\/li\u003e\n\u003cli style=\"text-align: left;\"\u003eImpeller passage of finishing processing.\u003c\/li\u003e\n\u003cli style=\"text-align: left;\"\u003eA variety of mechanical parts chamfer, round and groove processing.\u003c\/li\u003e\n\u003cli style=\"text-align: left;\"\u003eInner hole surface of machinery parts finishing.\u003c\/li\u003e\n\u003cli style=\"text-align: left;\"\u003eThe process of various metal and nonmetal sculpture.\u003c\/li\u003e\n\u003c\/ul\u003e\n\u003c\/div\u003e\n\u003cdiv style=\"text-align: center;\"\u003e\u003cimg src=\"\/\/cdn.shopify.com\/s\/files\/1\/0191\/5210\/9668\/files\/1_ee095816-b61c-4347-baf9-9a01026852e2_large.jpg?v=1560922288\" alt=\"\"\u003e\u003c\/div\u003e\n\u003cdiv style=\"text-align: center;\"\u003e\u003cstrong\u003ePackage Includes:\u003c\/strong\u003e\u003c\/div\u003e\n\u003cdiv style=\"text-align: center;\"\u003e\u003cstrong\u003e1* Carbide Rotary Burr Set\u003c\/strong\u003e\u003c\/div\u003e\n\u003cdiv style=\"text-align: center;\"\u003e\u003c\/div\u003e\n\u003cdiv style=\"text-align: center;\"\u003e\n\u003cp\u003e\u003cb\u003eSpecification:\u003c\/b\u003e\u003c\/p\u003e\n\u003cp\u003e- Material: Tungsten Steel\u003cbr\u003e - Shank diameter: 6mm \/ 1\/4\"\u003cbr\u003e -\u003cspan style=\"font-family: Verdana; font-size: small;\" size=\"2\" face=\"Verdana\"\u003eQuantity: 10pcs\u003c\/span\u003e\u003cbr\u003e - Color: Silver\u003c\/p\u003e\n\u003cp\u003e\u003cimg src=\"\/\/cdn.shopify.com\/s\/files\/1\/0145\/1393\/0294\/files\/61QS_7mgVRL._SL1010_large.jpg?v=1561100971\" alt=\"\"\u003e\u003c\/p\u003e\n\u003cp\u003e\u003cstrong\u003e\u003cb\u003e\u003cspan\u003eSHIPPING \u0026amp; DELIVERY\u003c\/span\u003e\u003c\/b\u003e\u003c\/strong\u003e\u003cstrong\u003e\u003cb\u003e\u003cspan\u003e\u003cbr\u003e\u003c\/span\u003e\u003c\/b\u003e\u003c\/strong\u003eWe processes orders between Monday and Friday. Orders will be processed within 7 business days of ordering and shipped out the next day after the processing day. All orders are shipped with tracking number so you can track it every step of the way!\u003c\/p\u003e\n\u003cp\u003e\u003cimg src=\"https:\/\/cdn.shopify.com\/s\/files\/1\/0237\/6233\/7856\/files\/33333333333f_large.png?v=1560312435\" alt=\"\"\u003e\u003c\/p\u003e\n\u003ch1\u003e\u003cstrong\u003eOUR GUARANTEE\u003c\/strong\u003e\u003c\/h1\u003e\n\u003cp\u003e\u003cspan\u003e📦 \u003cstrong\u003eInsured Worldwide Shipping: \u003c\/strong\u003eEach order includes real-time tracking details and insurance coverage in the unlikely event that a package gets lost or stolen in transit.\u003c\/span\u003e\u003c\/p\u003e\n\u003cp\u003e\u003cspan\u003e💰 \u003cstrong\u003eMoney Back Guarantee: \u003c\/strong\u003eIf your items arrive damaged or becomes defective within 30 days of \u003cem\u003enormal \u003c\/em\u003eusage, we will gladly issue out a replacement or refund.\u003c\/span\u003e\u003c\/p\u003e\n\u003cp\u003e\u003cspan\u003e✉️ \u003cstrong\u003e24\/7 Customer Support: \u003c\/strong\u003eWe have a team of live reps ready to help and answer any questions you have within a 24 hour time frame, 7 days a week.\u003c\/span\u003e\u003c\/p\u003e\n\u003cp\u003e\u003cspan\u003e🔒 \u003cstrong\u003eSafe \u0026amp; Secure Checkouts: \u003c\/strong\u003eWe use state-of-the-art SSL Secure encryption to keep your personal and financial information 100% protected.\u003c\/span\u003e\u003c\/p\u003e\n\u003cp\u003e\u003cspan\u003e\u003cstrong\u003eClick the \"Add to Cart\" button now! \u003cbr\u003eLimited Quantity - Will sell out fast!\u003c\/strong\u003e\u003c\/span\u003e\u003c\/p\u003e\n\u003cp\u003e\u003cspan\u003e\u003cstrong\u003e\u003cimg alt=\"\" src=\"https:\/\/cdn.shopify.com\/s\/files\/1\/0075\/7261\/9323\/files\/LIMITED_STOCk_large.gif?v=1534836902\"\u003e\u003c\/strong\u003e\u003c\/span\u003e\u003c\/p\u003e\n\u003ch3\u003e\u003cspan\u003e\u003cstrong\u003eFind More Products In Our Online Shop: \u003ca href=\"https:\/\/popularbuyonline.com\/\" title=\"www.popularbuyonline.com\" target=\"_blank\" rel=\"noopener noreferrer\"\u003ewww.popularbuyonline.com\u003c\/a\u003e\u003c\/strong\u003e\u003c\/span\u003e\u003c\/h3\u003e\n\u003cp\u003e \u003c\/p\u003e\n\u003c\/div\u003e","published_at":"2019-07-18T01:10:39+08:00","created_at":"2019-07-17T17:10:49+08:00","vendor":"Popular Buy Online","type":"","tags":["Hand Tools","Home Improvement \u0026 Tools","Tools(H)"],"price":2879,"price_min":2879,"price_max":2879,"available":true,"price_varies":false,"compare_at_price":3998,"compare_at_price_min":3998,"compare_at_price_max":3998,"compare_at_price_varies":false,"variants":[{"id":17041065213998,"title":"Default Title","option1":"Default Title","option2":null,"option3":null,"sku":"JC91751419-OH-10Pcs","requires_shipping":true,"taxable":true,"featured_image":{"id":6978743894062,"product_id":1898096263214,"position":1,"created_at":"2019-07-17T17:10:49+08:00","updated_at":"2020-02-04T04:49:00+08:00","alt":null,"width":800,"height":800,"src":"https:\/\/cdn.shopify.com\/s\/files\/1\/0040\/3374\/0846\/products\/Cover_0f58489f-5a88-4531-998f-875e2db8b9e7.jpg?v=1580762940","variant_ids":[17041065213998]},"available":true,"name":"Premium Tungsten Steel Carbide Rotary Burr Set","public_title":null,"options":["Default Title"],"price":2879,"weight":0,"compare_at_price":3998,"inventory_management":null,"barcode":"","featured_media":{"alt":null,"id":2283769495598,"position":1,"preview_image":{"aspect_ratio":1.0,"height":800,"width":800,"src":"https:\/\/cdn.shopify.com\/s\/files\/1\/0040\/3374\/0846\/products\/Cover_0f58489f-5a88-4531-998f-875e2db8b9e7.jpg?v=1580762940"}}}],"images":["\/\/cdn.shopify.com\/s\/files\/1\/0040\/3374\/0846\/products\/Cover_0f58489f-5a88-4531-998f-875e2db8b9e7.jpg?v=1580762940","\/\/cdn.shopify.com\/s\/files\/1\/0040\/3374\/0846\/products\/2_7c02b17c-a147-4220-a011-137182c6c295.jpg?v=1580762874","\/\/cdn.shopify.com\/s\/files\/1\/0040\/3374\/0846\/products\/71wfUsHBluL._SL1200.jpg?v=1580762876","\/\/cdn.shopify.com\/s\/files\/1\/0040\/3374\/0846\/products\/811dfdn6oYL._SL1500.jpg?v=1580762879","\/\/cdn.shopify.com\/s\/files\/1\/0040\/3374\/0846\/products\/18_ae365704-bcb7-4d41-98b2-dd0452b232f9.jpg?v=1580762810","\/\/cdn.shopify.com\/s\/files\/1\/0040\/3374\/0846\/products\/6155MXD4DkL._SL1000.jpg?v=1580762811","\/\/cdn.shopify.com\/s\/files\/1\/0040\/3374\/0846\/products\/19_821ed9fb-4440-45e8-a55c-3d174498e234.jpg?v=1580762810","\/\/cdn.shopify.com\/s\/files\/1\/0040\/3374\/0846\/products\/7_e81f4f67-ce1a-48fa-8475-6227395c475d.jpg?v=1580762755","\/\/cdn.shopify.com\/s\/files\/1\/0040\/3374\/0846\/products\/8_e3faa8ab-7e83-40a3-bc0a-04b142be3d64.jpg?v=1580706899","\/\/cdn.shopify.com\/s\/files\/1\/0040\/3374\/0846\/products\/9_024fb575-cf33-4b98-9998-86ac8dcbbe88.jpg?v=1580706900","\/\/cdn.shopify.com\/s\/files\/1\/0040\/3374\/0846\/products\/10_a8d42a6b-3d4f-442f-b501-9b1967763348.jpg?v=1580706900","\/\/cdn.shopify.com\/s\/files\/1\/0040\/3374\/0846\/products\/11_0f644837-b233-49cb-8c27-1f33f9e8819e.jpg?v=1580762756","\/\/cdn.shopify.com\/s\/files\/1\/0040\/3374\/0846\/products\/12_01d2a788-ec85-443b-b8f5-18d9c577158c.jpg?v=1580762756","\/\/cdn.shopify.com\/s\/files\/1\/0040\/3374\/0846\/products\/13_75dc1964-910c-4131-8448-ea9f4a28750e.jpg?v=1580762690","\/\/cdn.shopify.com\/s\/files\/1\/0040\/3374\/0846\/products\/14_1d5377fe-0395-4be9-aaa6-c3c03b8bf4d5.jpg?v=1580762690","\/\/cdn.shopify.com\/s\/files\/1\/0040\/3374\/0846\/products\/15_bd55112e-3a0f-44d3-a674-e9c3fefde08f.jpg?v=1580762689","\/\/cdn.shopify.com\/s\/files\/1\/0040\/3374\/0846\/products\/16_902c2e32-f4e0-437e-9d59-6fc90c013efc.jpg?v=1580762633"],"featured_image":"\/\/cdn.shopify.com\/s\/files\/1\/0040\/3374\/0846\/products\/Cover_0f58489f-5a88-4531-998f-875e2db8b9e7.jpg?v=1580762940","options":["Title"],"media":[{"alt":null,"id":2283769495598,"position":1,"preview_image":{"aspect_ratio":1.0,"height":800,"width":800,"src":"https:\/\/cdn.shopify.com\/s\/files\/1\/0040\/3374\/0846\/products\/Cover_0f58489f-5a88-4531-998f-875e2db8b9e7.jpg?v=1580762940"},"aspect_ratio":1.0,"height":800,"media_type":"image","src":"https:\/\/cdn.shopify.com\/s\/files\/1\/0040\/3374\/0846\/products\/Cover_0f58489f-5a88-4531-998f-875e2db8b9e7.jpg?v=1580762940","width":800},{"alt":null,"id":2283769528366,"position":2,"preview_image":{"aspect_ratio":1.0,"height":800,"width":800,"src":"https:\/\/cdn.shopify.com\/s\/files\/1\/0040\/3374\/0846\/products\/2_7c02b17c-a147-4220-a011-137182c6c295.jpg?v=1580762873"},"aspect_ratio":1.0,"height":800,"media_type":"image","src":"https:\/\/cdn.shopify.com\/s\/files\/1\/0040\/3374\/0846\/products\/2_7c02b17c-a147-4220-a011-137182c6c295.jpg?v=1580762873","width":800},{"alt":null,"id":2283769561134,"position":3,"preview_image":{"aspect_ratio":1.0,"height":1200,"width":1200,"src":"https:\/\/cdn.shopify.com\/s\/files\/1\/0040\/3374\/0846\/products\/71wfUsHBluL._SL1200.jpg?v=1580762876"},"aspect_ratio":1.0,"height":1200,"media_type":"image","src":"https:\/\/cdn.shopify.com\/s\/files\/1\/0040\/3374\/0846\/products\/71wfUsHBluL._SL1200.jpg?v=1580762876","width":1200},{"alt":null,"id":2283769593902,"position":4,"preview_image":{"aspect_ratio":1.0,"height":1500,"width":1500,"src":"https:\/\/cdn.shopify.com\/s\/files\/1\/0040\/3374\/0846\/products\/811dfdn6oYL._SL1500.jpg?v=1580762879"},"aspect_ratio":1.0,"height":1500,"media_type":"image","src":"https:\/\/cdn.shopify.com\/s\/files\/1\/0040\/3374\/0846\/products\/811dfdn6oYL._SL1500.jpg?v=1580762879","width":1500},{"alt":null,"id":2283769626670,"position":5,"preview_image":{"aspect_ratio":1.0,"height":800,"width":800,"src":"https:\/\/cdn.shopify.com\/s\/files\/1\/0040\/3374\/0846\/products\/18_ae365704-bcb7-4d41-98b2-dd0452b232f9.jpg?v=1580762810"},"aspect_ratio":1.0,"height":800,"media_type":"image","src":"https:\/\/cdn.shopify.com\/s\/files\/1\/0040\/3374\/0846\/products\/18_ae365704-bcb7-4d41-98b2-dd0452b232f9.jpg?v=1580762810","width":800},{"alt":null,"id":2283769659438,"position":6,"preview_image":{"aspect_ratio":1.0,"height":800,"width":800,"src":"https:\/\/cdn.shopify.com\/s\/files\/1\/0040\/3374\/0846\/products\/6155MXD4DkL._SL1000.jpg?v=1580762811"},"aspect_ratio":1.0,"height":800,"media_type":"image","src":"https:\/\/cdn.shopify.com\/s\/files\/1\/0040\/3374\/0846\/products\/6155MXD4DkL._SL1000.jpg?v=1580762811","width":800},{"alt":null,"id":2283769692206,"position":7,"preview_image":{"aspect_ratio":1.0,"height":800,"width":800,"src":"https:\/\/cdn.shopify.com\/s\/files\/1\/0040\/3374\/0846\/products\/19_821ed9fb-4440-45e8-a55c-3d174498e234.jpg?v=1580762810"},"aspect_ratio":1.0,"height":800,"media_type":"image","src":"https:\/\/cdn.shopify.com\/s\/files\/1\/0040\/3374\/0846\/products\/19_821ed9fb-4440-45e8-a55c-3d174498e234.jpg?v=1580762810","width":800},{"alt":null,"id":2283769724974,"position":8,"preview_image":{"aspect_ratio":1.0,"height":800,"width":800,"src":"https:\/\/cdn.shopify.com\/s\/files\/1\/0040\/3374\/0846\/products\/7_e81f4f67-ce1a-48fa-8475-6227395c475d.jpg?v=1580762755"},"aspect_ratio":1.0,"height":800,"media_type":"image","src":"https:\/\/cdn.shopify.com\/s\/files\/1\/0040\/3374\/0846\/products\/7_e81f4f67-ce1a-48fa-8475-6227395c475d.jpg?v=1580762755","width":800},{"alt":null,"id":2283769757742,"position":9,"preview_image":{"aspect_ratio":1.0,"height":800,"width":800,"src":"https:\/\/cdn.shopify.com\/s\/files\/1\/0040\/3374\/0846\/products\/8_e3faa8ab-7e83-40a3-bc0a-04b142be3d64.jpg?v=1580706899"},"aspect_ratio":1.0,"height":800,"media_type":"image","src":"https:\/\/cdn.shopify.com\/s\/files\/1\/0040\/3374\/0846\/products\/8_e3faa8ab-7e83-40a3-bc0a-04b142be3d64.jpg?v=1580706899","width":800},{"alt":null,"id":2283769790510,"position":10,"preview_image":{"aspect_ratio":1.0,"height":800,"width":800,"src":"https:\/\/cdn.shopify.com\/s\/files\/1\/0040\/3374\/0846\/products\/9_024fb575-cf33-4b98-9998-86ac8dcbbe88.jpg?v=1580706900"},"aspect_ratio":1.0,"height":800,"media_type":"image","src":"https:\/\/cdn.shopify.com\/s\/files\/1\/0040\/3374\/0846\/products\/9_024fb575-cf33-4b98-9998-86ac8dcbbe88.jpg?v=1580706900","width":800},{"alt":null,"id":2283769823278,"position":11,"preview_image":{"aspect_ratio":1.0,"height":800,"width":800,"src":"https:\/\/cdn.shopify.com\/s\/files\/1\/0040\/3374\/0846\/products\/10_a8d42a6b-3d4f-442f-b501-9b1967763348.jpg?v=1580706900"},"aspect_ratio":1.0,"height":800,"media_type":"image","src":"https:\/\/cdn.shopify.com\/s\/files\/1\/0040\/3374\/0846\/products\/10_a8d42a6b-3d4f-442f-b501-9b1967763348.jpg?v=1580706900","width":800},{"alt":null,"id":2283769856046,"position":12,"preview_image":{"aspect_ratio":1.0,"height":800,"width":800,"src":"https:\/\/cdn.shopify.com\/s\/files\/1\/0040\/3374\/0846\/products\/11_0f644837-b233-49cb-8c27-1f33f9e8819e.jpg?v=1580762756"},"aspect_ratio":1.0,"height":800,"media_type":"image","src":"https:\/\/cdn.shopify.com\/s\/files\/1\/0040\/3374\/0846\/products\/11_0f644837-b233-49cb-8c27-1f33f9e8819e.jpg?v=1580762756","width":800},{"alt":null,"id":2283769888814,"position":13,"preview_image":{"aspect_ratio":1.0,"height":800,"width":800,"src":"https:\/\/cdn.shopify.com\/s\/files\/1\/0040\/3374\/0846\/products\/12_01d2a788-ec85-443b-b8f5-18d9c577158c.jpg?v=1580762755"},"aspect_ratio":1.0,"height":800,"media_type":"image","src":"https:\/\/cdn.shopify.com\/s\/files\/1\/0040\/3374\/0846\/products\/12_01d2a788-ec85-443b-b8f5-18d9c577158c.jpg?v=1580762755","width":800},{"alt":null,"id":2283769921582,"position":14,"preview_image":{"aspect_ratio":1.0,"height":800,"width":800,"src":"https:\/\/cdn.shopify.com\/s\/files\/1\/0040\/3374\/0846\/products\/13_75dc1964-910c-4131-8448-ea9f4a28750e.jpg?v=1580762689"},"aspect_ratio":1.0,"height":800,"media_type":"image","src":"https:\/\/cdn.shopify.com\/s\/files\/1\/0040\/3374\/0846\/products\/13_75dc1964-910c-4131-8448-ea9f4a28750e.jpg?v=1580762689","width":800},{"alt":null,"id":2283769954350,"position":15,"preview_image":{"aspect_ratio":1.0,"height":800,"width":800,"src":"https:\/\/cdn.shopify.com\/s\/files\/1\/0040\/3374\/0846\/products\/14_1d5377fe-0395-4be9-aaa6-c3c03b8bf4d5.jpg?v=1580762690"},"aspect_ratio":1.0,"height":800,"media_type":"image","src":"https:\/\/cdn.shopify.com\/s\/files\/1\/0040\/3374\/0846\/products\/14_1d5377fe-0395-4be9-aaa6-c3c03b8bf4d5.jpg?v=1580762690","width":800},{"alt":null,"id":2283769987118,"position":16,"preview_image":{"aspect_ratio":1.0,"height":800,"width":800,"src":"https:\/\/cdn.shopify.com\/s\/files\/1\/0040\/3374\/0846\/products\/15_bd55112e-3a0f-44d3-a674-e9c3fefde08f.jpg?v=1580762689"},"aspect_ratio":1.0,"height":800,"media_type":"image","src":"https:\/\/cdn.shopify.com\/s\/files\/1\/0040\/3374\/0846\/products\/15_bd55112e-3a0f-44d3-a674-e9c3fefde08f.jpg?v=1580762689","width":800},{"alt":null,"id":2283770019886,"position":17,"preview_image":{"aspect_ratio":1.0,"height":800,"width":800,"src":"https:\/\/cdn.shopify.com\/s\/files\/1\/0040\/3374\/0846\/products\/16_902c2e32-f4e0-437e-9d59-6fc90c013efc.jpg?v=1580762633"},"aspect_ratio":1.0,"height":800,"media_type":"image","src":"https:\/\/cdn.shopify.com\/s\/files\/1\/0040\/3374\/0846\/products\/16_902c2e32-f4e0-437e-9d59-6fc90c013efc.jpg?v=1580762633","width":800}],"content":"\u003cdiv\u003e\u003cimg src=\"\/\/cdn.shopify.com\/s\/files\/1\/0191\/5210\/9668\/files\/LOGO_large_65bc5e06-c1c7-4d01-9841-e7183b24d76a_large.png?v=1560849063\" alt=\"\" style=\"display: block; margin-left: auto; margin-right: auto;\"\u003e\u003c\/div\u003e\n\u003cdiv style=\"text-align: center;\"\u003e\u003c\/div\u003e\n\u003cdiv style=\"text-align: center;\"\u003e\u003cimg src=\"\/\/cdn.shopify.com\/s\/files\/1\/0191\/5210\/9668\/files\/gif1_9f75e6d8-7160-443c-8822-5df274d329ef_large.gif?v=1560920820\" alt=\"\"\u003e\u003c\/div\u003e\n\u003cdiv style=\"text-align: left;\"\u003eThe carbide alloy rotary file use is extremely widespread, applies in the mold processing manufacture; Machine parts bevel edge, inverted round and trench processing.\u003c\/div\u003e\n\u003cdiv style=\"text-align: left;\"\u003e\n\u003cimg src=\"\/\/cdn.shopify.com\/s\/files\/1\/0145\/1393\/0294\/files\/41zRpQPXFGL_large.jpg?v=1561101142\" alt=\"\"\u003e\u003cbr\u003e Good processing quality, finish high; Can process cast iron, cast steel, carbon steel, alloy steel, stainless steel, copper, aluminum and other metals, and marble, jade, bone and other non-metallic.\u003c\/div\u003e\n\u003cdiv style=\"text-align: left;\"\u003e\n\u003cmeta charset=\"utf-8\"\u003e\n\u003cem\u003e\u003cimg alt=\"\" src=\"https:\/\/media.giphy.com\/media\/x0nt2DOVnagUXvfEA7\/giphy.gif\"\u003e\u003c\/em\u003e\u003cbr\u003e Easy to use, safe and reliable; Reduces the arduous manual labor greatly, reduce the cost of production.\u003c\/div\u003e\n\u003cdiv style=\"text-align: left;\"\u003e\n\u003cimg src=\"\/\/cdn.shopify.com\/s\/files\/1\/0145\/1393\/0294\/files\/61cNMi5OaXL._SL1000_large.jpg?v=1561100977\" alt=\"\"\u003e\u003cbr\u003eLong service life, ten times higher than the durability of high speed steel cutter, and 200 times more durable than small grinding wheels\u003c\/div\u003e\n\u003cdiv style=\"text-align: left;\"\u003eWidely used in machinery, automobile, shipbuilding, chemical, craft sculpture etc.\u003c\/div\u003e\n\u003cdiv style=\"text-align: center;\"\u003e\u003cimg src=\"\/\/cdn.shopify.com\/s\/files\/1\/0145\/1393\/0294\/files\/61k3sJHKdXL._SL1150_large.jpg?v=1561101095\" alt=\"\"\u003e\u003c\/div\u003e\n\u003cdiv style=\"text-align: center;\"\u003e\n\u003cp\u003e\u003cstrong\u003eFeatures:\u003c\/strong\u003e\u003c\/p\u003e\n\u003cul\u003e\n\u003cli style=\"text-align: left;\"\u003e\n\u003cspan style=\"color: #990000;\"\u003e\u003cstrong\u003eSHAPE:\u003c\/strong\u003e\u003c\/span\u003e\u003cspan\u003e \u003c\/span\u003eDouble Cut cylinder with variants shape.\u003c\/li\u003e\n\u003cli style=\"text-align: left;\"\u003e\n\u003cspan style=\"color: #990000;\"\u003e\u003cstrong\u003eDURABLE:\u003c\/strong\u003e \u003c\/span\u003eMade of heat-treated Tungsten carbide YG8 that lasts 10 times working life than HSS, suitable for machining various kinds of a metal material including ≤HRC65 hardened steel.\u003c\/li\u003e\n\u003c\/ul\u003e\n\u003cp\u003e\u003cimg src=\"\/\/cdn.shopify.com\/s\/files\/1\/0145\/1393\/0294\/files\/4_7fc3a371-91eb-47a4-aba4-c4913d562202_large.jpg?v=1561100975\" alt=\"\"\u003e\u003c\/p\u003e\n\u003cul\u003e\n\u003cli style=\"text-align: left;\"\u003e\n\u003cspan style=\"color: #990000;\"\u003e\u003cstrong\u003eVERSATILE:\u003c\/strong\u003e \u003c\/span\u003eWidely used for metalwork, welding, wood carving, model engineering, jewelry making, deburring, grinding, cylinder head porting and sculpting.\u003c\/li\u003e\n\u003cli style=\"text-align: left;\"\u003e\n\u003cspan\u003e\u003cspan style=\"color: #990000;\"\u003e\u003cstrong\u003eTARGET:\u003c\/strong\u003e\u003c\/span\u003e \u003c\/span\u003eSuitable for all skill level | this is an essential kit for woodworkers \u0026amp; enthusiasts who clean up welds or works with metal frequently, easy to grasp and use, safe and reliable.\u003c\/li\u003e\n\u003cli style=\"text-align: left;\"\u003e\n\u003cspan style=\"color: #990000;\"\u003e\u003cstrong\u003eCONVENIENT:\u003c\/strong\u003e \u003c\/span\u003eGenerally can be used with handheld electric or pneumatic tool drive (can also be used in the machine tool, and the speed of the electric\/pneumatic tools usually about 6000-50000 RPM)\u003c\/li\u003e\n\u003c\/ul\u003e\n\u003c\/div\u003e\n\u003cdiv style=\"text-align: center;\"\u003e\u003cimg src=\"\/\/cdn.shopify.com\/s\/files\/1\/0145\/1393\/0294\/files\/716LTLlP2pL._SL1500_large.jpg?v=1561101062\" alt=\"\"\u003e\u003c\/div\u003e\n\u003cdiv style=\"text-align: center;\"\u003e\n\u003cli\u003e\u003cspan style=\"font-family: Verdana; font-size: small;\" size=\"2\" face=\"Verdana\"\u003e1.Tungsten Carbide cutter Rotary Burr Set CNC Engraving Bit\u003c\/span\u003e\u003c\/li\u003e\n\u003cli\u003e\u003cspan style=\"font-family: Verdana; font-size: small;\" size=\"2\" face=\"Verdana\"\u003e2.Type: Rotary Burr\u003c\/span\u003e\u003c\/li\u003e\n\u003cli\u003e\u003cspan style=\"font-family: Verdana; font-size: small;\" size=\"2\" face=\"Verdana\"\u003e3.High production efficiency\u003c\/span\u003e\u003c\/li\u003e\n\u003cli\u003e\u003cspan style=\"font-family: Verdana; font-size: small;\" size=\"2\" face=\"Verdana\"\u003e4.Long service life\u003c\/span\u003e\u003c\/li\u003e\n\u003cli\u003e\u003cspan style=\"font-family: Verdana; font-size: small;\" size=\"2\" face=\"Verdana\"\u003e5.Easy to use , safe and reliable\u003cbr\u003e \u003c\/span\u003e\u003c\/li\u003e\n\u003cbr\u003e\u003cbr\u003e\n\u003c\/div\u003e\n\u003cdiv style=\"text-align: center;\"\u003e\u003c\/div\u003e\n\u003cdiv style=\"text-align: center;\"\u003e\u003cimg src=\"\/\/cdn.shopify.com\/s\/files\/1\/0191\/5210\/9668\/files\/gif3_43f853ef-7ce2-40b4-8e90-2ac15b79e5cb_large.gif?v=1560921012\" alt=\"\"\u003e\u003c\/div\u003e\n\u003cdiv style=\"text-align: center;\"\u003e\n\u003cp\u003e\u003cstrong\u003eProduct Description:\u003c\/strong\u003e\u003c\/p\u003e\n\u003cul\u003e\n\u003cli style=\"text-align: left;\"\u003eCarbide rotary burr set processing all kinds of metal (burr bits for metal carbide burrs for steel including all sorts of hardened steel) and non-metal (such as marble, jade, bone).\u003c\/li\u003e\n\u003cli style=\"text-align: left;\"\u003eMachining hardness reaches HRA65.\u003c\/li\u003e\n\u003cli style=\"text-align: left;\"\u003eFor the most work rotary burr set can be replaced with a small grinding wheel and no dust pollution.\u003c\/li\u003e\n\u003c\/ul\u003e\n\u003cmeta charset=\"utf-8\"\u003e\n\u003cp\u003e\u003cimg src=\"\/\/cdn.shopify.com\/s\/files\/1\/0145\/1393\/0294\/files\/51rVKcUPzlL._SL1000_large.jpg?v=1561100997\" alt=\"\"\u003e\u003c\/p\u003e\n\u003cul\u003e\n\u003cli style=\"text-align: left;\"\u003eHigh efficiency, high-quality finish, long service life, good economic returns.\u003c\/li\u003e\n\u003cli style=\"text-align: left;\"\u003eEasy to use, safe and reliable, can reduce labor intensity.\u003c\/li\u003e\n\u003cli style=\"text-align: left;\"\u003eMechanical parts chamfering, rounding and groove processing.\u003c\/li\u003e\n\u003cli style=\"text-align: left;\"\u003eDual Chamber is crossover lines, not easy to block the lines, more suitable for the object of relatively low-density material.\u003c\/li\u003e\n\u003cli style=\"text-align: left;\"\u003e10 different types: Oval, inverted cone, pointed cone, ball nose cone, ball nose, pointed tree nose, flame, ball, a cylinder with round head, a cylinder with end cut.\u003c\/li\u003e\n\u003c\/ul\u003e\n\u003cp\u003e\u003cimg src=\"\/\/cdn.shopify.com\/s\/files\/1\/0145\/1393\/0294\/files\/71b7TNrByrL._SL1300_large.jpg?v=1561101184\" alt=\"\"\u003e\u003c\/p\u003e\n\u003c\/div\u003e\n\u003cdiv style=\"text-align: center;\"\u003e\n\u003cp\u003e\u003cb\u003eUses:\u003c\/b\u003e\u003c\/p\u003e\n\u003cul\u003e\n\u003cli style=\"text-align: left;\"\u003eCleaning trimming, veining, and weld joint of casting, forging and welding. Finishing all kinds of metal molds.\u003c\/li\u003e\n\u003cli style=\"text-align: left;\"\u003eImpeller passage of finishing processing.\u003c\/li\u003e\n\u003cli style=\"text-align: left;\"\u003eA variety of mechanical parts chamfer, round and groove processing.\u003c\/li\u003e\n\u003cli style=\"text-align: left;\"\u003eInner hole surface of machinery parts finishing.\u003c\/li\u003e\n\u003cli style=\"text-align: left;\"\u003eThe process of various metal and nonmetal sculpture.\u003c\/li\u003e\n\u003c\/ul\u003e\n\u003c\/div\u003e\n\u003cdiv style=\"text-align: center;\"\u003e\u003cimg src=\"\/\/cdn.shopify.com\/s\/files\/1\/0191\/5210\/9668\/files\/1_ee095816-b61c-4347-baf9-9a01026852e2_large.jpg?v=1560922288\" alt=\"\"\u003e\u003c\/div\u003e\n\u003cdiv style=\"text-align: center;\"\u003e\u003cstrong\u003ePackage Includes:\u003c\/strong\u003e\u003c\/div\u003e\n\u003cdiv style=\"text-align: center;\"\u003e\u003cstrong\u003e1* Carbide Rotary Burr Set\u003c\/strong\u003e\u003c\/div\u003e\n\u003cdiv style=\"text-align: center;\"\u003e\u003c\/div\u003e\n\u003cdiv style=\"text-align: center;\"\u003e\n\u003cp\u003e\u003cb\u003eSpecification:\u003c\/b\u003e\u003c\/p\u003e\n\u003cp\u003e- Material: Tungsten Steel\u003cbr\u003e - Shank diameter: 6mm \/ 1\/4\"\u003cbr\u003e -\u003cspan style=\"font-family: Verdana; font-size: small;\" size=\"2\" face=\"Verdana\"\u003eQuantity: 10pcs\u003c\/span\u003e\u003cbr\u003e - Color: Silver\u003c\/p\u003e\n\u003cp\u003e\u003cimg src=\"\/\/cdn.shopify.com\/s\/files\/1\/0145\/1393\/0294\/files\/61QS_7mgVRL._SL1010_large.jpg?v=1561100971\" alt=\"\"\u003e\u003c\/p\u003e\n\u003cp\u003e\u003cstrong\u003e\u003cb\u003e\u003cspan\u003eSHIPPING \u0026amp; DELIVERY\u003c\/span\u003e\u003c\/b\u003e\u003c\/strong\u003e\u003cstrong\u003e\u003cb\u003e\u003cspan\u003e\u003cbr\u003e\u003c\/span\u003e\u003c\/b\u003e\u003c\/strong\u003eWe processes orders between Monday and Friday. Orders will be processed within 7 business days of ordering and shipped out the next day after the processing day. All orders are shipped with tracking number so you can track it every step of the way!\u003c\/p\u003e\n\u003cp\u003e\u003cimg src=\"https:\/\/cdn.shopify.com\/s\/files\/1\/0237\/6233\/7856\/files\/33333333333f_large.png?v=1560312435\" alt=\"\"\u003e\u003c\/p\u003e\n\u003ch1\u003e\u003cstrong\u003eOUR GUARANTEE\u003c\/strong\u003e\u003c\/h1\u003e\n\u003cp\u003e\u003cspan\u003e📦 \u003cstrong\u003eInsured Worldwide Shipping: \u003c\/strong\u003eEach order includes real-time tracking details and insurance coverage in the unlikely event that a package gets lost or stolen in transit.\u003c\/span\u003e\u003c\/p\u003e\n\u003cp\u003e\u003cspan\u003e💰 \u003cstrong\u003eMoney Back Guarantee: \u003c\/strong\u003eIf your items arrive damaged or becomes defective within 30 days of \u003cem\u003enormal \u003c\/em\u003eusage, we will gladly issue out a replacement or refund.\u003c\/span\u003e\u003c\/p\u003e\n\u003cp\u003e\u003cspan\u003e✉️ \u003cstrong\u003e24\/7 Customer Support: \u003c\/strong\u003eWe have a team of live reps ready to help and answer any questions you have within a 24 hour time frame, 7 days a week.\u003c\/span\u003e\u003c\/p\u003e\n\u003cp\u003e\u003cspan\u003e🔒 \u003cstrong\u003eSafe \u0026amp; Secure Checkouts: \u003c\/strong\u003eWe use state-of-the-art SSL Secure encryption to keep your personal and financial information 100% protected.\u003c\/span\u003e\u003c\/p\u003e\n\u003cp\u003e\u003cspan\u003e\u003cstrong\u003eClick the \"Add to Cart\" button now! \u003cbr\u003eLimited Quantity - Will sell out fast!\u003c\/strong\u003e\u003c\/span\u003e\u003c\/p\u003e\n\u003cp\u003e\u003cspan\u003e\u003cstrong\u003e\u003cimg alt=\"\" src=\"https:\/\/cdn.shopify.com\/s\/files\/1\/0075\/7261\/9323\/files\/LIMITED_STOCk_large.gif?v=1534836902\"\u003e\u003c\/strong\u003e\u003c\/span\u003e\u003c\/p\u003e\n\u003ch3\u003e\u003cspan\u003e\u003cstrong\u003eFind More Products In Our Online Shop: \u003ca href=\"https:\/\/popularbuyonline.com\/\" title=\"www.popularbuyonline.com\" target=\"_blank\" rel=\"noopener noreferrer\"\u003ewww.popularbuyonline.com\u003c\/a\u003e\u003c\/strong\u003e\u003c\/span\u003e\u003c\/h3\u003e\n\u003cp\u003e \u003c\/p\u003e\n\u003c\/div\u003e"}
Premium Tungsten Steel Carbide Rotary Burr Set
Product Description
The carbide alloy rotary file use is extremely widespread, applies in the mold processing manufacture; Machine parts bevel edge, inverted round and trench processing.
Good processing quality, finish high; Can process cast iron, cast steel, carbon steel, alloy steel, stainless steel, copper, aluminum and other metals, and marble, jade, bone and other non-metallic.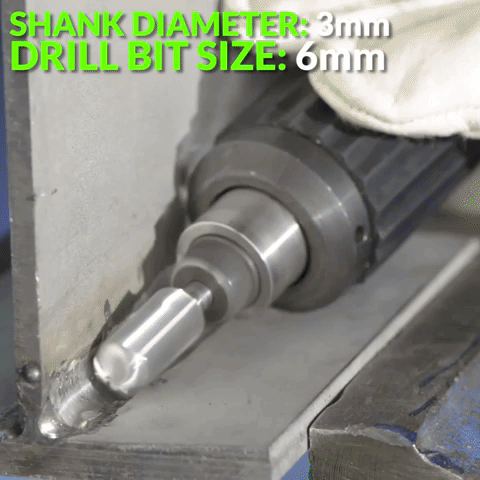 Easy to use, safe and reliable; Reduces the arduous manual labor greatly, reduce the cost of production.
Long service life, ten times higher than the durability of high speed steel cutter, and 200 times more durable than small grinding wheels
Widely used in machinery, automobile, shipbuilding, chemical, craft sculpture etc.
Features:
SHAPE:

 

Double Cut cylinder with variants shape.
DURABLE: Made of heat-treated Tungsten carbide YG8 that lasts 10 times working life than HSS, suitable for machining various kinds of a metal material including ≤HRC65 hardened steel.
VERSATILE: Widely used for metalwork, welding, wood carving, model engineering, jewelry making, deburring, grinding, cylinder head porting and sculpting.
TARGET: Suitable for all skill level | this is an essential kit for woodworkers & enthusiasts who clean up welds or works with metal frequently, easy to grasp and use, safe and reliable.
CONVENIENT: Generally can be used with handheld electric or pneumatic tool drive (can also be used in the machine tool, and the speed of the electric/pneumatic tools usually about 6000-50000 RPM)
1.Tungsten Carbide cutter Rotary Burr Set CNC Engraving Bit
2.Type: Rotary Burr
3.High production efficiency
4.Long service life
5.Easy to use , safe and reliable

Product Description:
Carbide rotary burr set processing all kinds of metal (burr bits for metal carbide burrs for steel including all sorts of hardened steel) and non-metal (such as marble, jade, bone).
Machining hardness reaches HRA65.
For the most work rotary burr set can be replaced with a small grinding wheel and no dust pollution.
High efficiency, high-quality finish, long service life, good economic returns.
Easy to use, safe and reliable, can reduce labor intensity.
Mechanical parts chamfering, rounding and groove processing.
Dual Chamber is crossover lines, not easy to block the lines, more suitable for the object of relatively low-density material.
10 different types: Oval, inverted cone, pointed cone, ball nose cone, ball nose, pointed tree nose, flame, ball, a cylinder with round head, a cylinder with end cut.
Uses:
Cleaning trimming, veining, and weld joint of casting, forging and welding. Finishing all kinds of metal molds.
Impeller passage of finishing processing.
A variety of mechanical parts chamfer, round and groove processing.
Inner hole surface of machinery parts finishing.
The process of various metal and nonmetal sculpture.
Package Includes:
1* Carbide Rotary Burr Set
Specification:
- Material: Tungsten Steel
- Shank diameter: 6mm / 1/4"
-Quantity: 10pcs
- Color: Silver
SHIPPING & DELIVERY
We processes orders between Monday and Friday. Orders will be processed within 7 business days of ordering and shipped out the next day after the processing day. All orders are shipped with tracking number so you can track it every step of the way!
OUR GUARANTEE
📦 Insured Worldwide Shipping: Each order includes real-time tracking details and insurance coverage in the unlikely event that a package gets lost or stolen in transit.
💰 Money Back Guarantee: If your items arrive damaged or becomes defective within 30 days of normal usage, we will gladly issue out a replacement or refund.
✉️ 24/7 Customer Support: We have a team of live reps ready to help and answer any questions you have within a 24 hour time frame, 7 days a week.
🔒 Safe & Secure Checkouts: We use state-of-the-art SSL Secure encryption to keep your personal and financial information 100% protected.
Click the "Add to Cart" button now! 
Limited Quantity - Will sell out fast!